Letter from Mrs Wells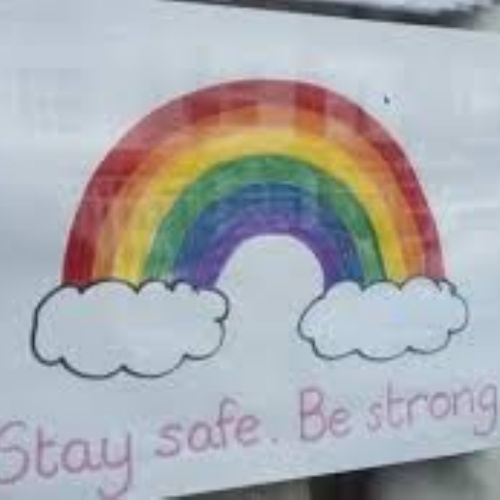 The following letter is based on one I saw posted. Please take the time to read.
Dear Parents and Carers,
I wanted to write to you to thank you for the amazing job you are doing at the moment. Every Thursday when I clap, you are in my thoughts, because for me you are all critical workers at this time, too. Lots of people are feeling stressed, overwhelmed and under pressure by everything that's happening. This includes the work being sent home for your child. I wanted to just give my thoughts on it all as a Headteacher and I hope this will help reassure you.

A few points to note first:

1) This is not homeschooling. This is an unprecedented emergency situation impacting on the whole world. Let's keep perspective. This is, at best, distance learning. In reality, it's everyone trying to do their best. There are no rights and wrongs here.
2) You are, and always have been, your child's primary educator. If your child isn't engaging with anything sent home and is going to spend the entire period playing in the dirt, or baking, or watching TV, then that is your choice. That is your right. There is nothing to stress or feel guilty about.
3) We are just trying our best too in a very strange circumstance. We had no notice, no preparation time and we were NOT told to 'continue to plan lessons as normal and just send them home' – that's NOT possible. If it were, we'd all be out of a job!
4) It is extremely difficult to facilitate distance learning with a primary aged child and work from home at the same time. If you're tying yourself up in knots to do that, stop now. You can certainly provide activities where your child learns, but your focus is your job and survival. Again, unprecedented. You are already superheroes.

So, there may be a few questions you have:

You have sent home lots of learning activities. How am I supposed to get through it all?
If you can't don't worry. Your child's teacher/s has gathered together learning that it may or may not be possible for your child to complete in full. It's not a competition, or a race, Some learning is better than none at all.These activities are suggestions and ideas because we want to support you in keeping your child learning. If this is affecting your wellbeing, your child's or family, change to doing what is manageable for you and your family. No one will judge you!

Someone in my child's class has everything done and we've barely started. Will they fall behind?
Even if everything were equal in terms of support, time and number of children (which it's not) all children learn at different rates. In the class there's a wide range of levels in all subjects, there's different paces and there are many children working on differentiated levels of work. It's almost impossible for teachers to differentiate as expertly as they do in class at the moment, so you don't have to do it either.
Your child will not fall behind. This is all revision and reminder work. If children could all learn new concepts without specific teaching, we wouldn't need teachers. They will cover all of this again, multiple times.

I want to do different activities with my children. All we're doing is building Lego, crafts, cooking and playing outside.
All of this is learning is very valuable learning. Give yourself and them a break. The most important school activity you can keep going is reading and sharing stories.

How can I get three different lots of work done at the same time with 3 different children of different ages?
You can't, stop trying. We have tried to provide activities that most children, especially in Class 2 and 3 can get on with independently for the most part. Otherwise try to do something they can all engage with, reading a story together, some free writing, baking etc.

So what's the bare minimum you'd expect?
For your family to enjoy the opportunities this time brings for you to be together and grow. For your children to continue to be curious and fascinated in all that they learn and for you to be richly rewarded in watching them and sharing in that love of learning. For you to all keep well and safe.

You are doing enough. You are loving your children and supporting them through a difficult time. Look after yourself. Minimising stress is absolutely vital in times like these for mental health. Don't let this be something that causes you worry or knocks your confidence. You are the primary educator and how your children continue to learn is your call.
Thank you for the incredible job you are all doing and we hope we shall see you all soon.
All the very best wishes,
Vanessa Wells