New Blog Post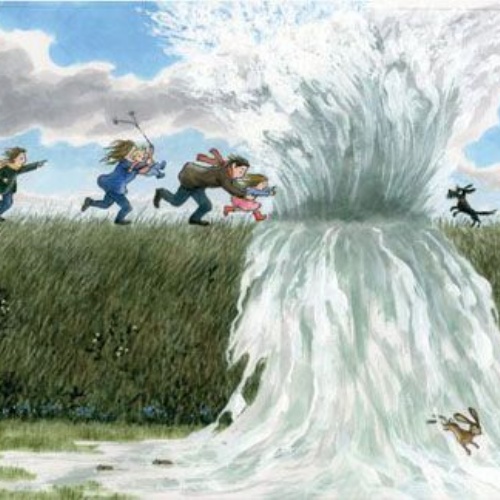 Many apologies for the delay in receiving a blog post from myself. This half term has flown by and has been crammed full of so many exciting things. Some of which are part of our usual routine, but many new activities too.
Thank you to everyone who attended our harvest service and contributed harvest gifts. Your generosity was much appreciated and we have received many warm and heartfelt thank you notes from recipients. Thank you also to those parents who have attended our celebration assembly on Friday mornings. I hope it is helping you to familiarise yourself with the learning that takes place and that you enjoy celebrating our successes with us.
The Hub (our after school club) is growing in popularity and pupils seem to be enjoying it almost as much as Amanda and Carol, who run it. If you are interested in after school childcare, please go to the virtual office menu for more information.
We have more stories of Orford pupil's success to share with you. This week a team of our keenest football players attended a tournament at Inspire in Ipswich. As ever, they showed great resilience and sportsmanship and all our results were very close. Kaitlyn stole the show with an amazing penalty save, which saw her earn goalie of the tournament award. Well done to all those who played and represented us so well.
Our pupils have also been supporting the work of the Alde and Ore Estuary Trust. All children entered art work and writing about their feelings for the beautiful area in which they live. Art work was judged by Maggi Hambling and written work was judged by Anthony Horowitz. Prize winners were as follows:
Art : 1st Ella (overall winner also) 2nd Ollie 3rd Saskia
Runners up : Lauren, Dylan, Jasmine, Ruby, Chloe, Phoebe, Willa, Lucy
Writing: 1st Imogen B 2nd Lexie 3rd Ollie
Runners up: Lucinda, Abi, Lillie Mae
All the entries can be viewed at the official launch of the Fundraising Campaign in Orford Town Hall, tomorrow (14th October) @ 5.45pm. Well done to all our pupils, for sharing their love of the place in which they live so passionately through their entries.