WE DID IT!!!!! 2nd year in a row!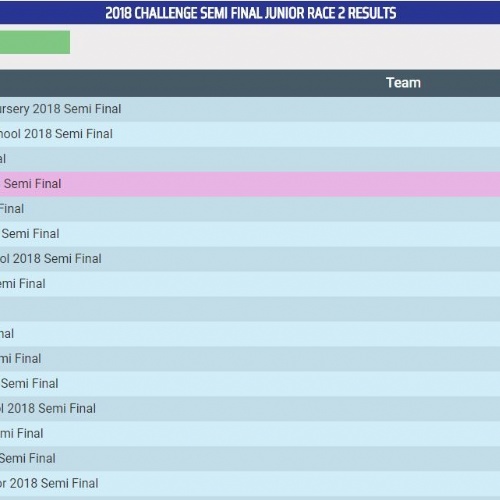 The maths in motion team have made the world finals!
Thank you to all the parents who allowed their children to attend the extra session on Tuesday. We had the opportunity this afternoon to watch the nail-biting semi final race.
Starting off 2nd on the grid position, we had high hopes, however we very quickly dropped to 12th place (Miss Cannon thinks it was due to us carrying too much fuel at the beginning). We crawled back up and hovered around the 5th/6th/7th mark for a good chunk of the race before getting up to pole position - class 3 went wild! Taking our pit stop at lap 40 knocked us down to 5th, but our hopes were still high. We were fighting St Peter and St Paul's school for 3rd/4th position right up to the very last lap, when luck would have it, the school in 2nd position overheated and had to pull out of the race - moving us up to 3rd! WE'D QUALIFIED FOR THE FINALS!!!!
Class 3 were very excited, and Miss Cannon was obviously a model of serenity....(not!) Now her heartbeat has slowed back down and her blood pressure has returned to normal, she is incredibly proud of the whole team and the work they have put in to get this far.