What an amazing achievement!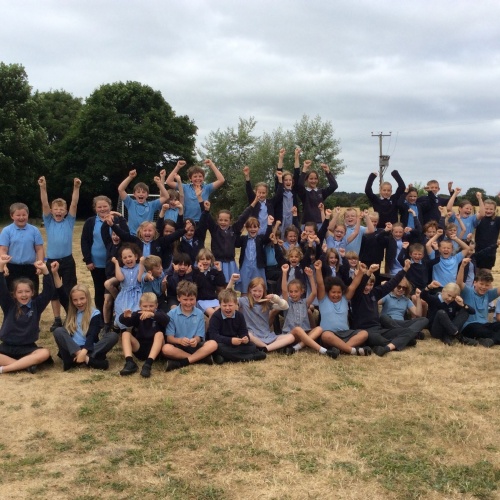 Did your children come home to tell you the news which we had been asked to keep secret?
Last Friday we were sworn to secrecy after being given the amazing news that we had won the £5000 Sports For Schools competition run by the EADT. On Tuesday, we were finally allowed to tell the children, who were extremely excited. And today, the announcement is finally in the newspapers and we can reveal to all.
What an achievement for a small school, and what a huge amount of money! Thank you to all who collected, please pass on our thanks to friends, relatives and families. Amazing!