SUPER SCIENCE WEEK 2019!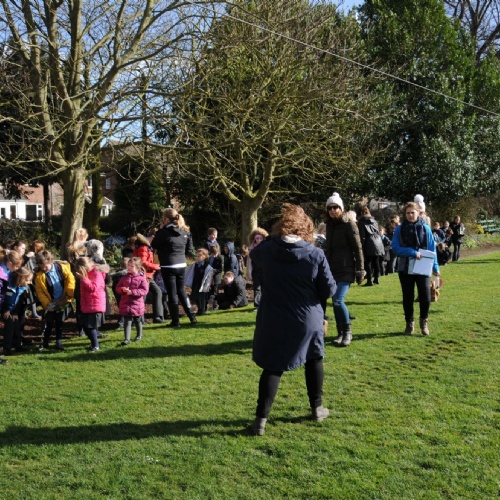 We have had a super week of motion and movement!!
Thank you to all parents and carers who have supported our learning this week: many of you have taken the time to come in and participate in workshops, science fairs and experiments; it was so encouraging to see such a large number of you at Friday's sharing assembly; and a lot of hard work and preparation had obviously gone in to class 3's science fair exhibits at home as well, so thank you.
As ever, we as a staff have been bowled over by the children's enthusiasm, positivity and commitment to all the projects they have taken part in, and some of the knowledge, vocabulary and explanations that they've used has shown great understanding of the different topics. There were so many original ideas at the Science fair, and many experiments that we had seen before were shown a different way, or investigated further.
Please look at all the class pages for a detailed write up of what we have been up to, but here are some highlights:
Right at the start of the week, Maths in Motion was opened up to all the children in classes 2 and 3. We had a fantastic turnout, and the children were very lively at race time. (Un?)Fortunately, the children had programmed the cars so accurately that nobody ran out of fuel, blew up or lost a tyre - so overall a very uneventful race. Hopefully both classes will be able to watch the qualifying race before the Easter holidays to see if we get through to the semi-finals!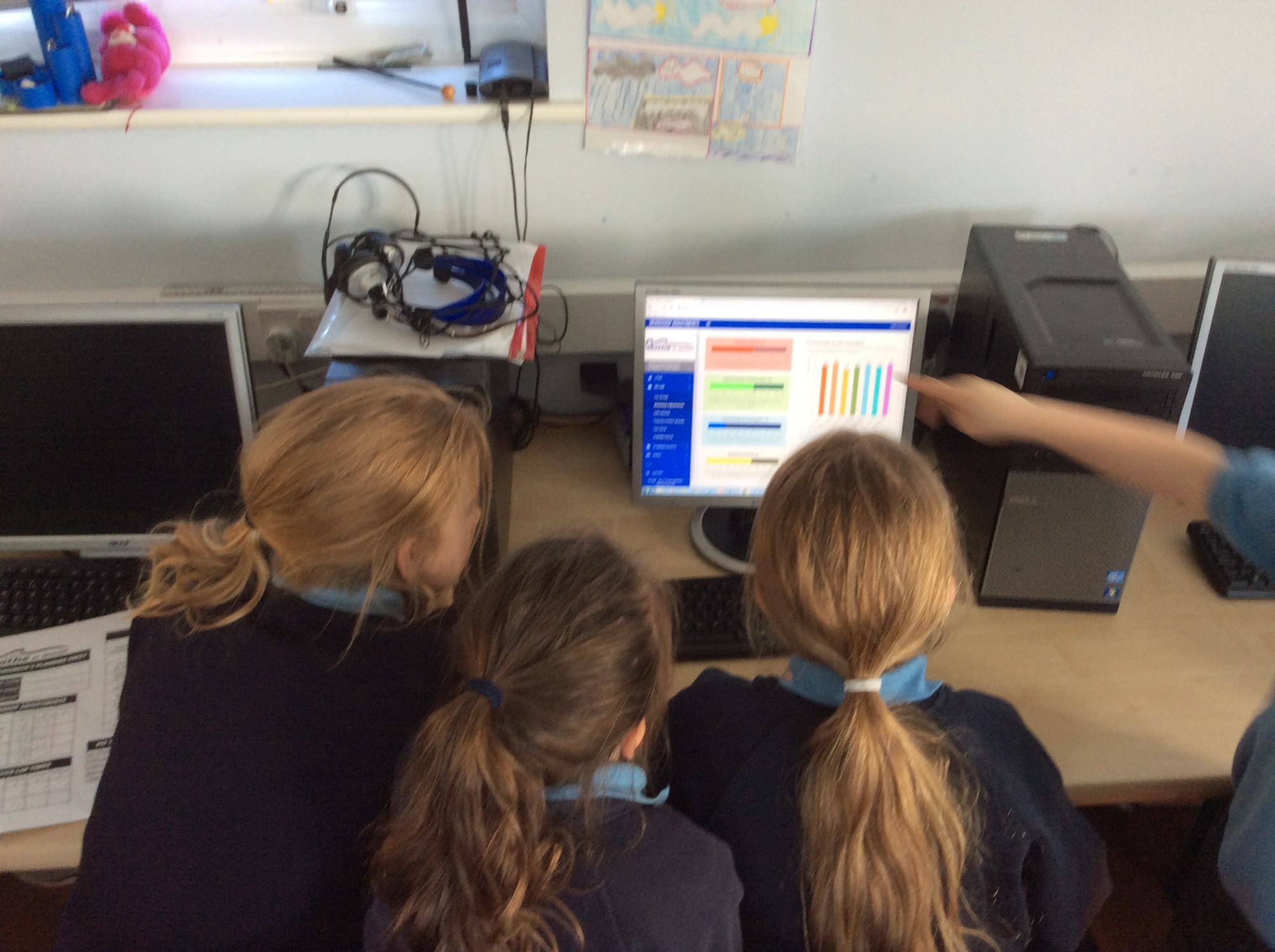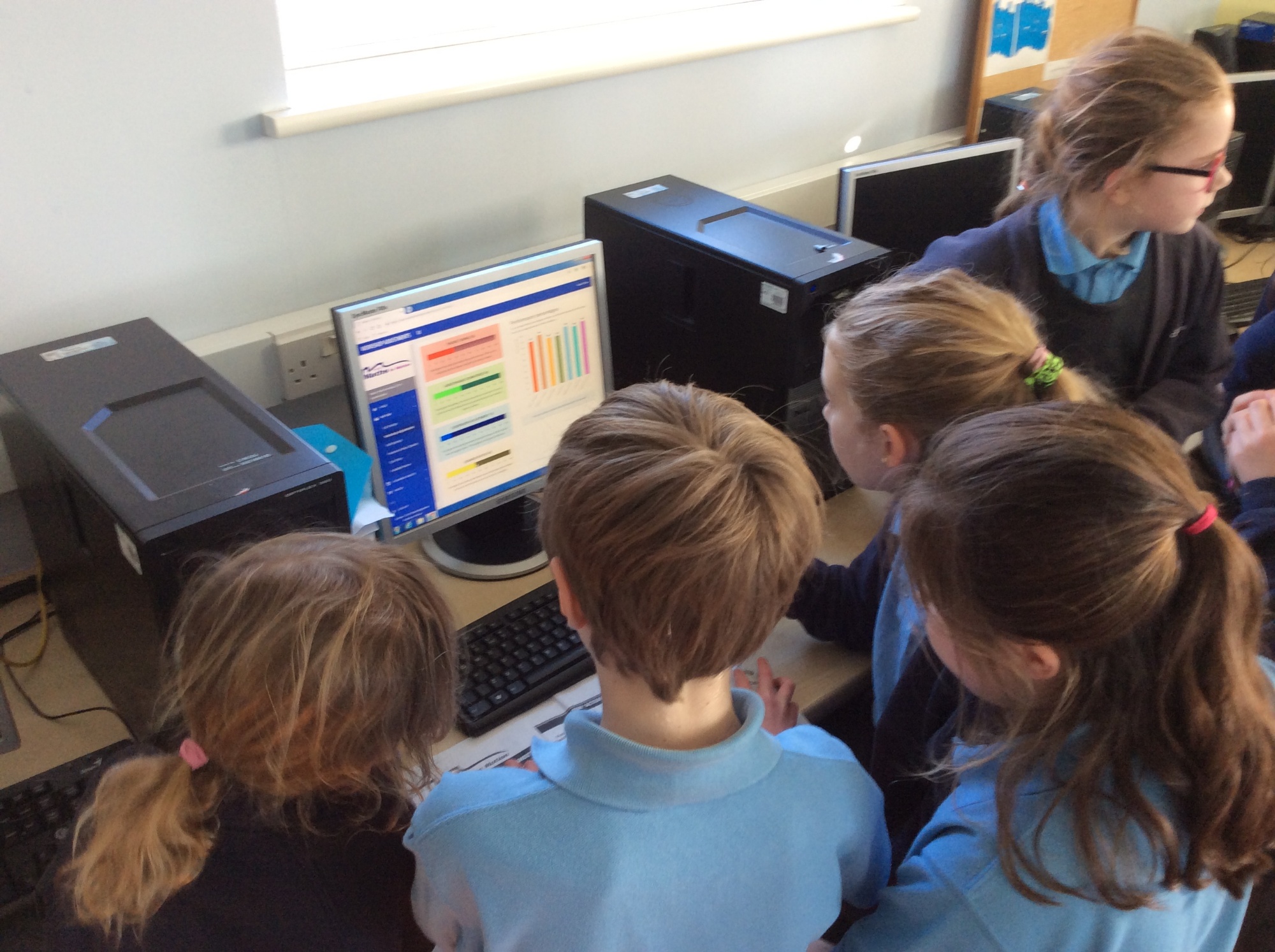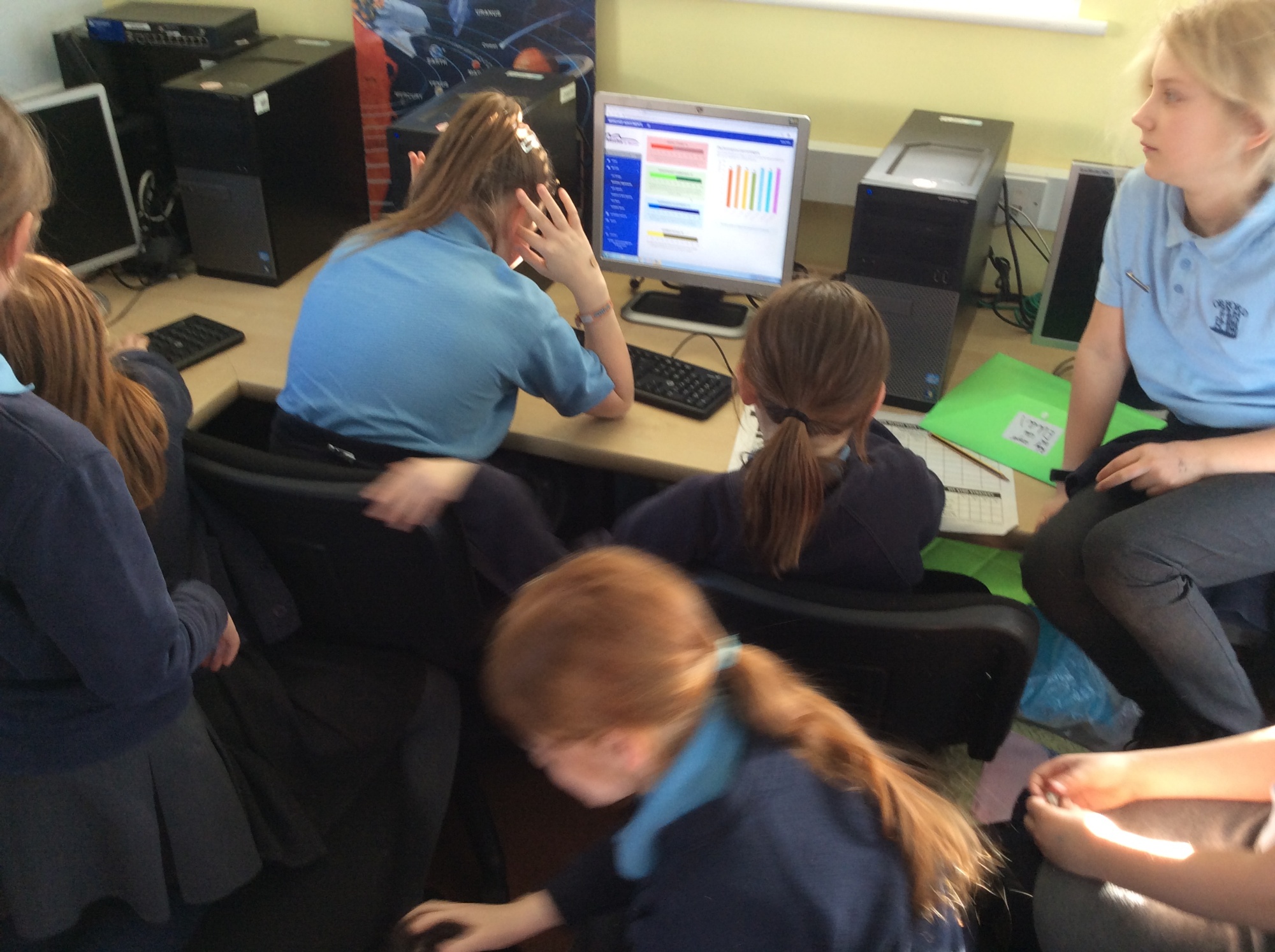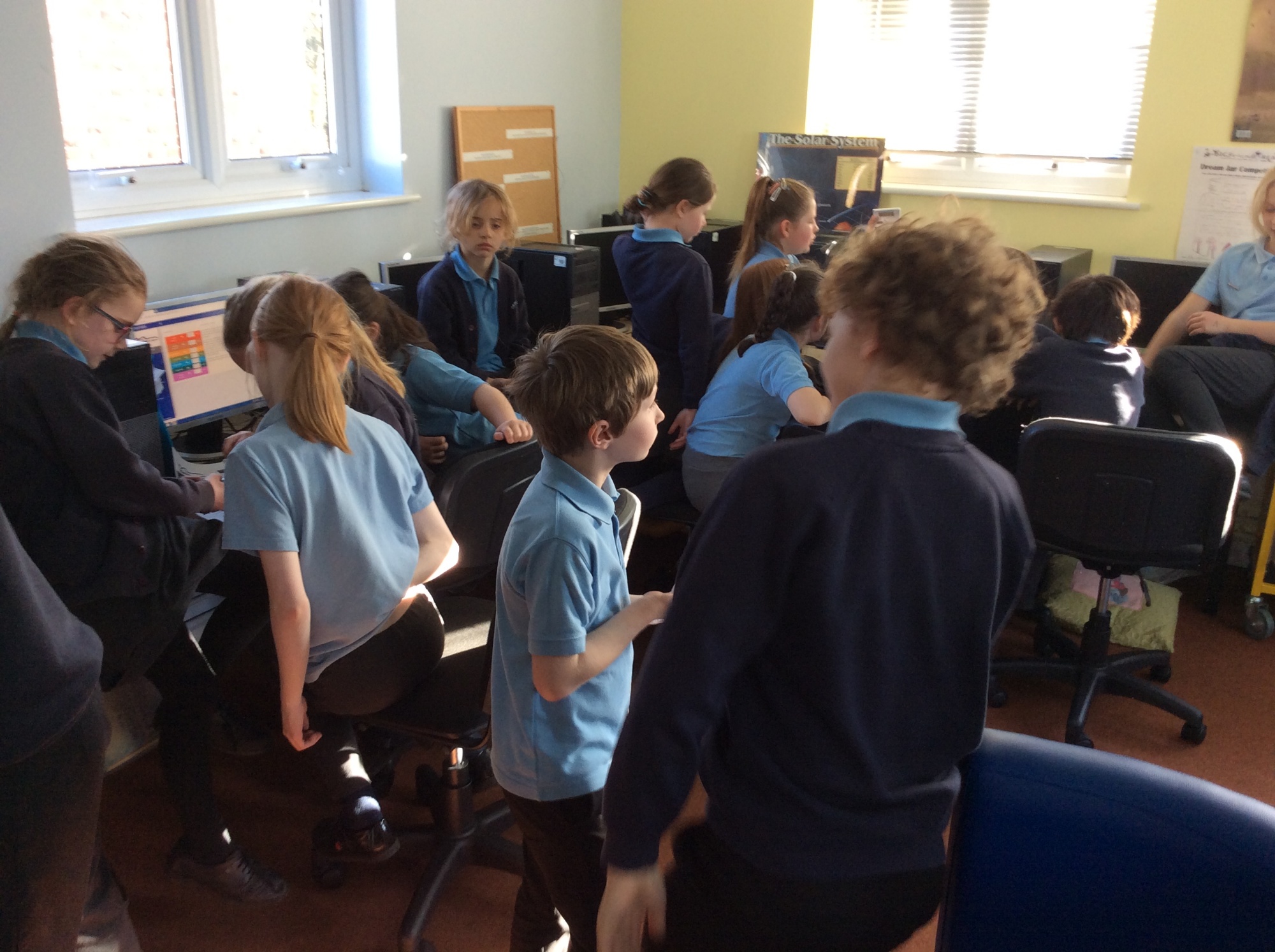 Early this week, Pre-School were colour mixing in cornflour. The children enjoyed playing in the mixture and watching the colours change. One child was heard saying, "It's like wiggly worms in the sky!"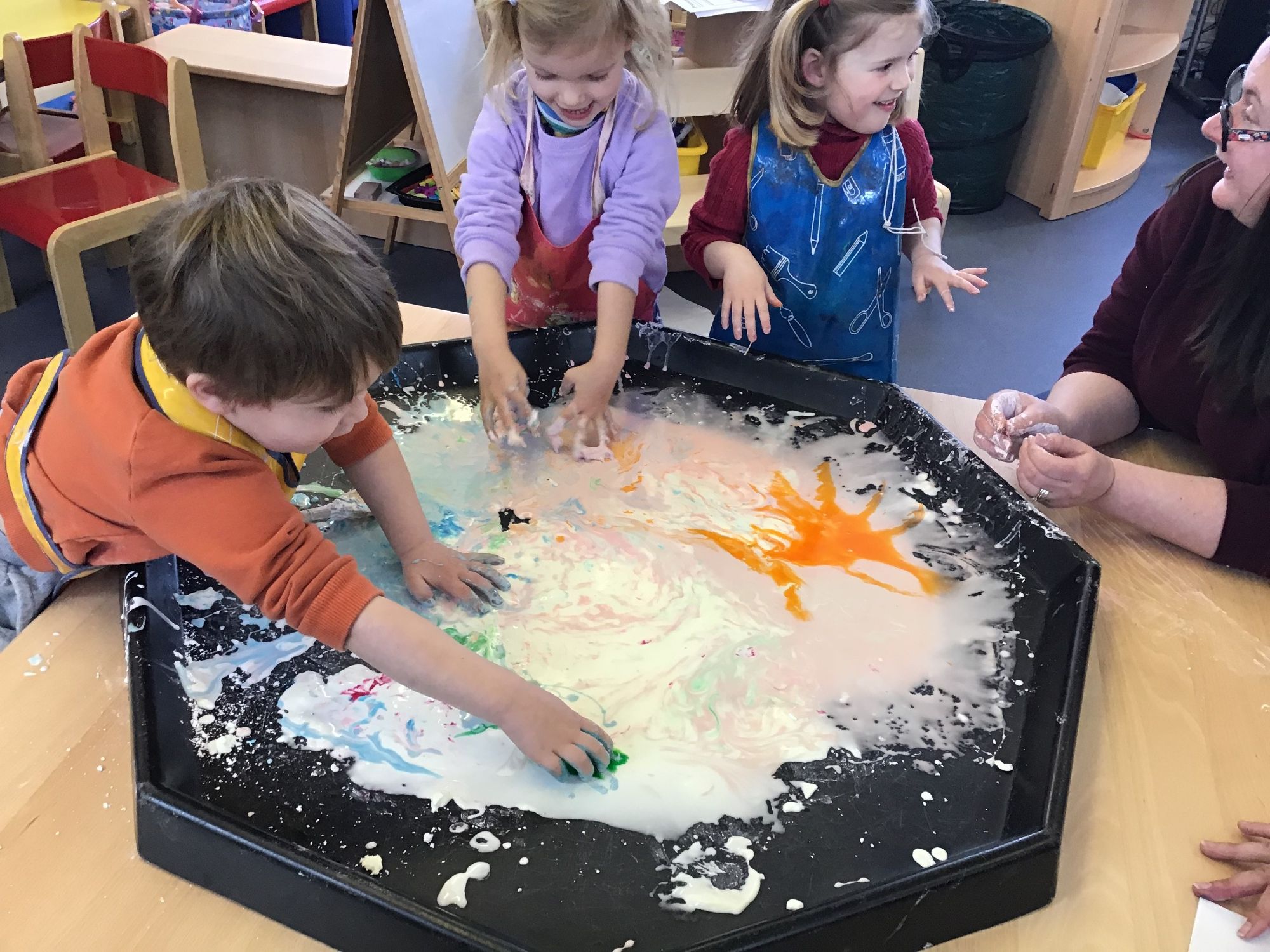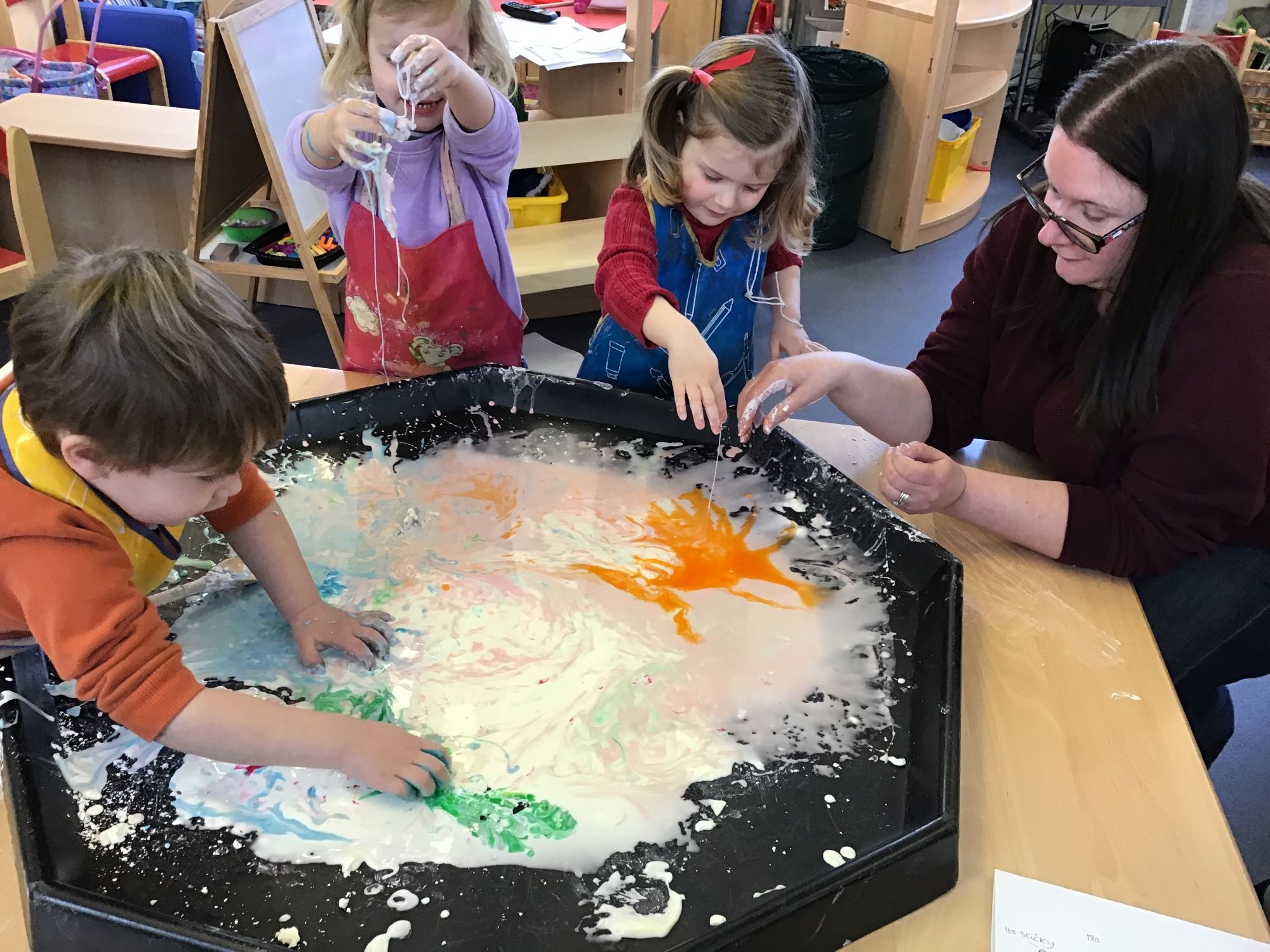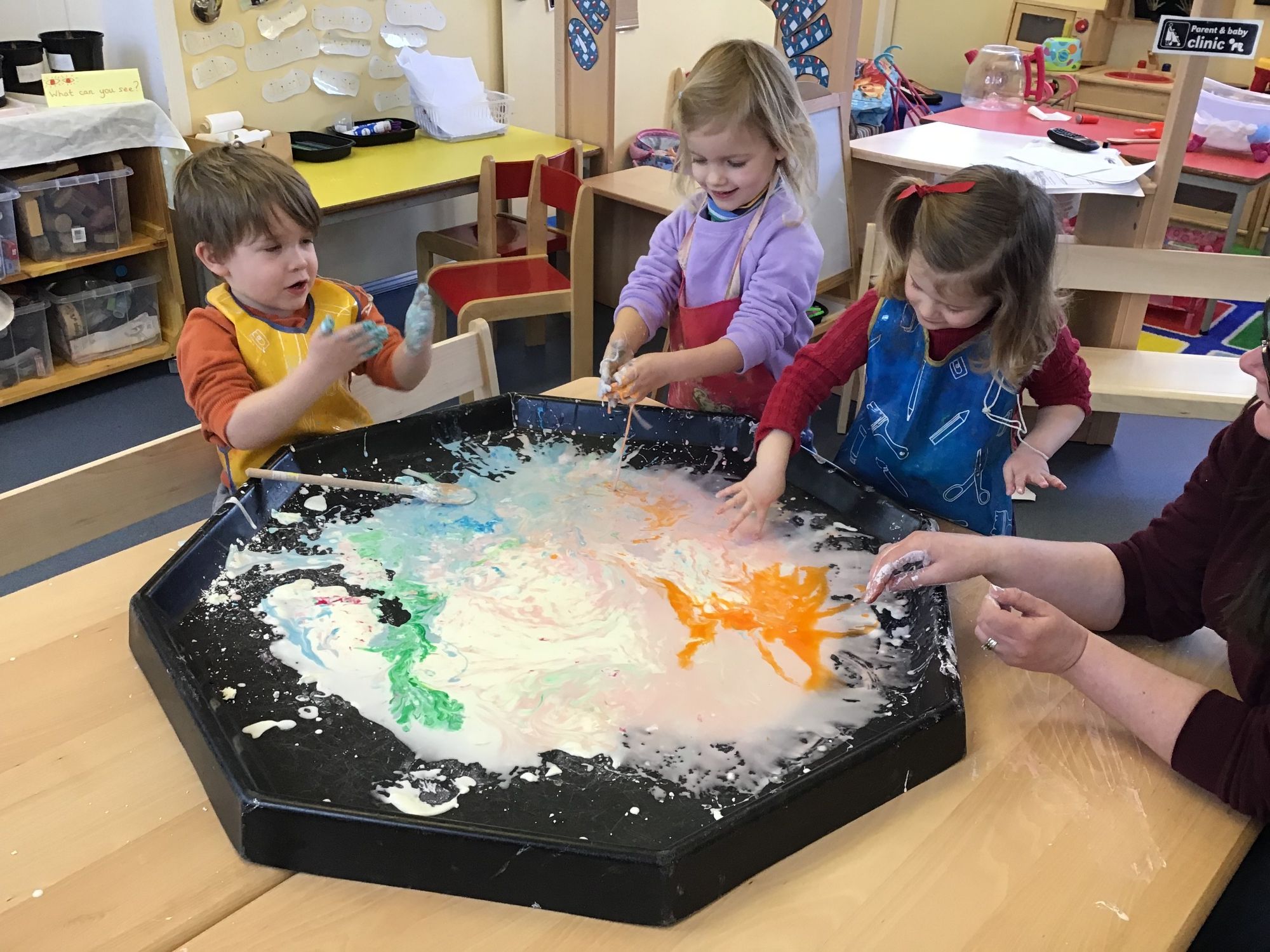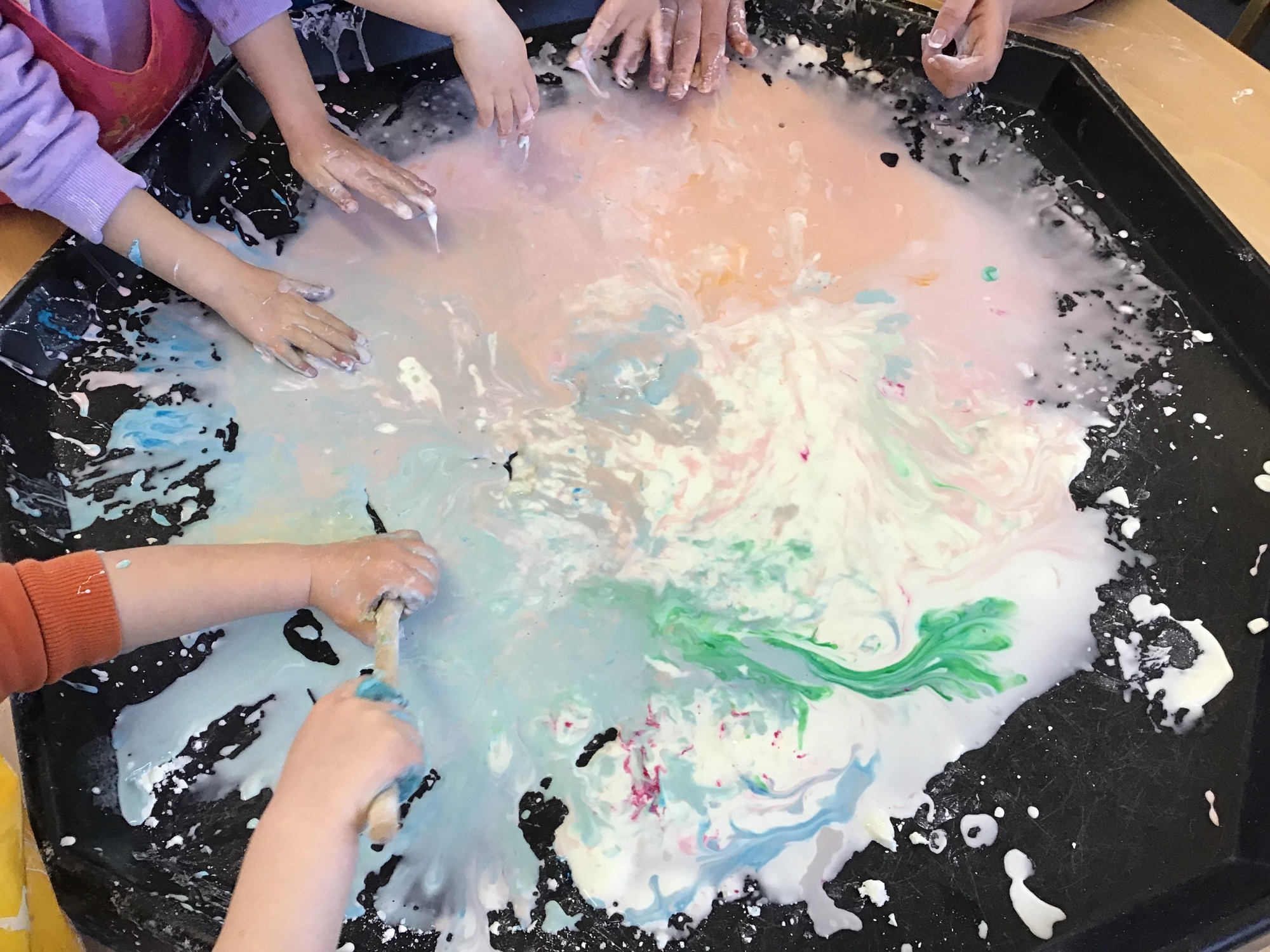 Class 1 have been working on some serious pulley systems for Mr Grinling in his lighthouse. After making their systems, the children had to work to modify and improve them, which required a lot of patience and skill.
Class 2 have had a very busy week: Monday they had to make catapults to shoot the Vikings down before working
with their parents on Tuesday in the motion workshop to get marshmallows moving! Please see the video highlights.
On Wednesday, they also began work on their Anglo Saxon moving vehicles, but they have got a looooooooong way to go before they're finished!
Meanwhile, Class 3 had to construct paper aeroplanes, test them and modify them. Unsurprisingly, the winner was Lewis, but closely followed behind by the one and only Mrs Robinson!! Who said Science Week was just for kids?!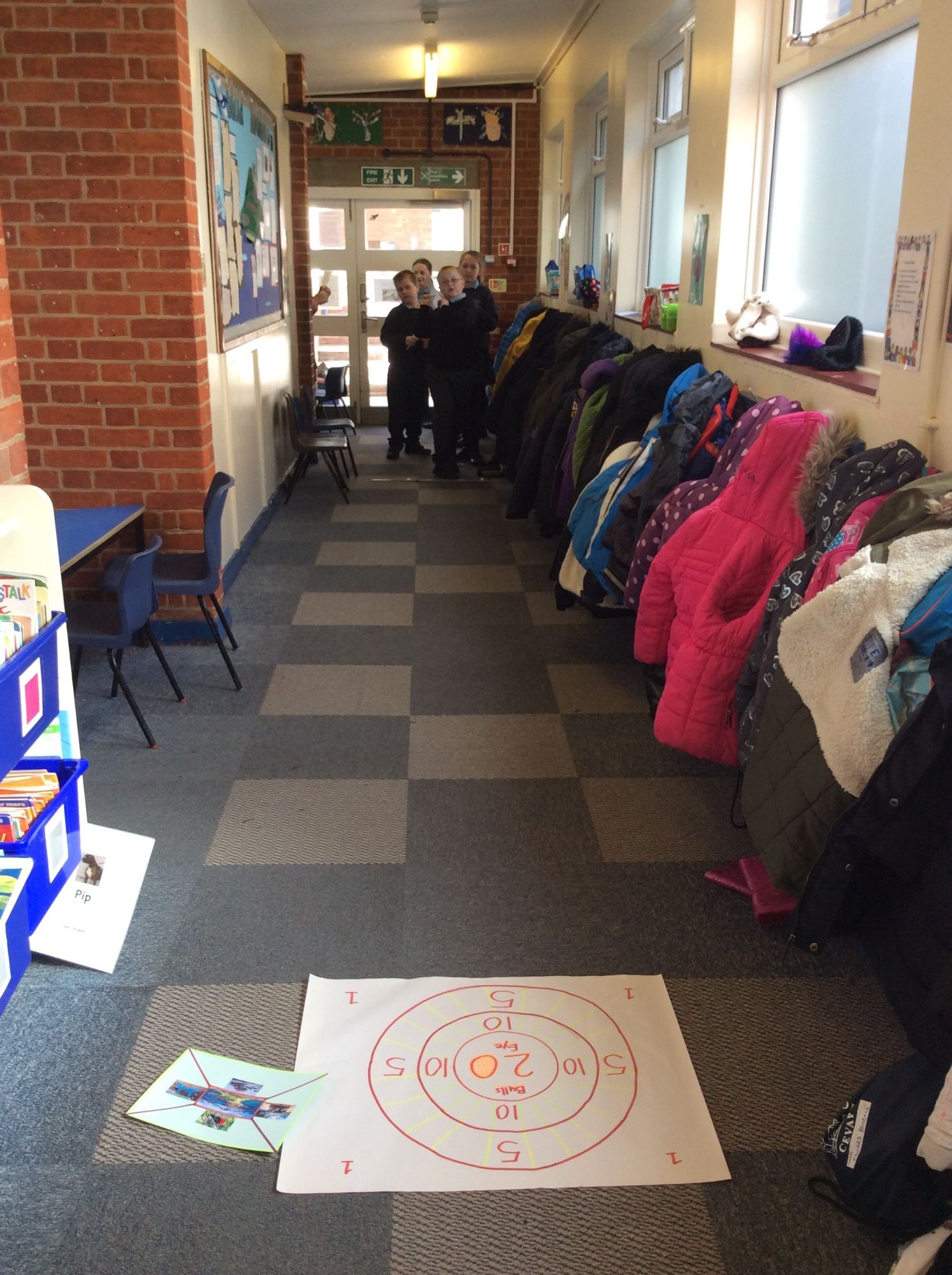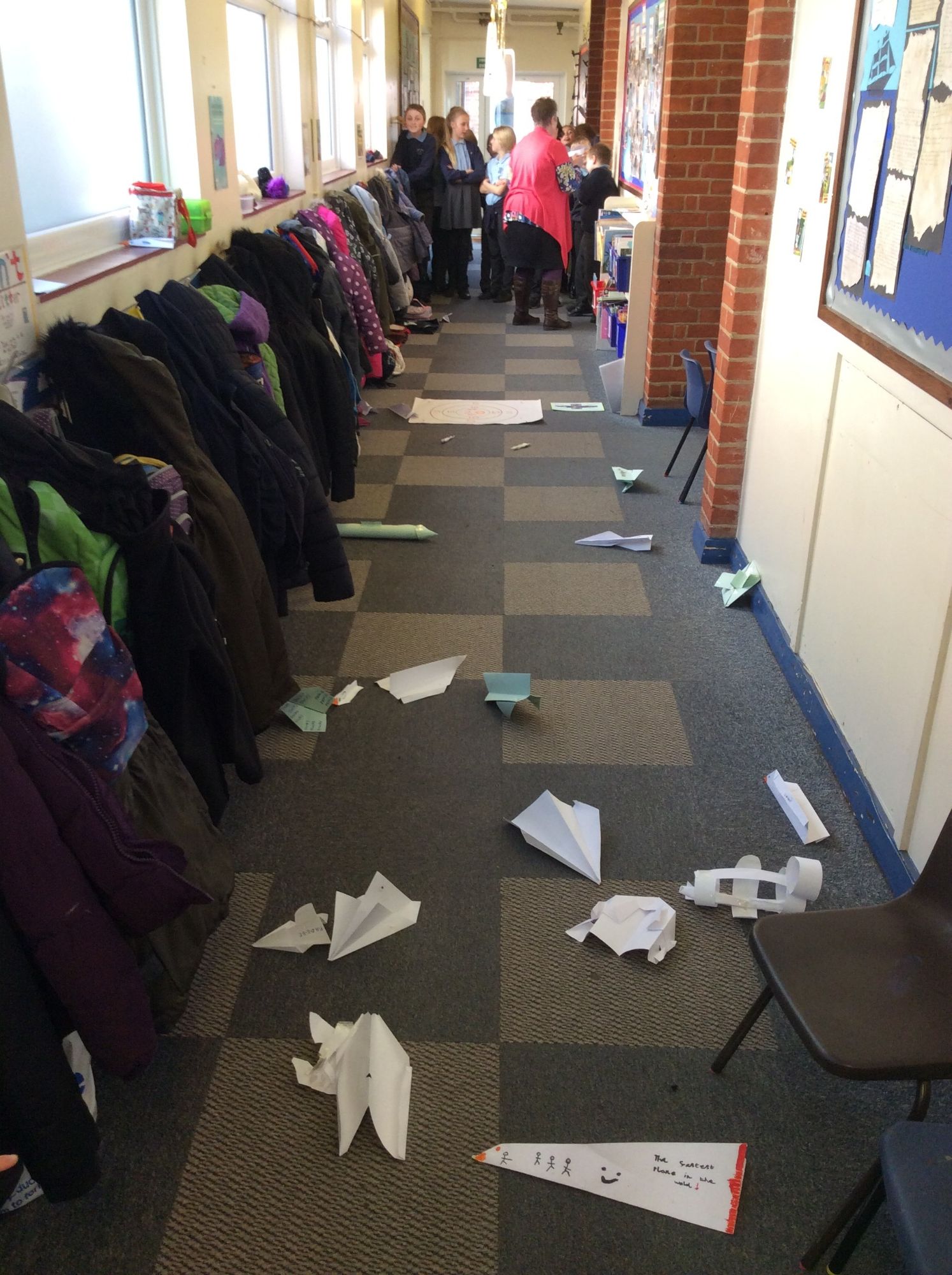 And of course, they hosted their legendary SCIENCE FAIR - with it's new location in the school hall. The exhibits were all of a high standard, but particular congratulations to the winners:
1st - Isabelle
2nd - Kira A
3rd - Leo
Class 2 vote - (joint) Ruby and Evie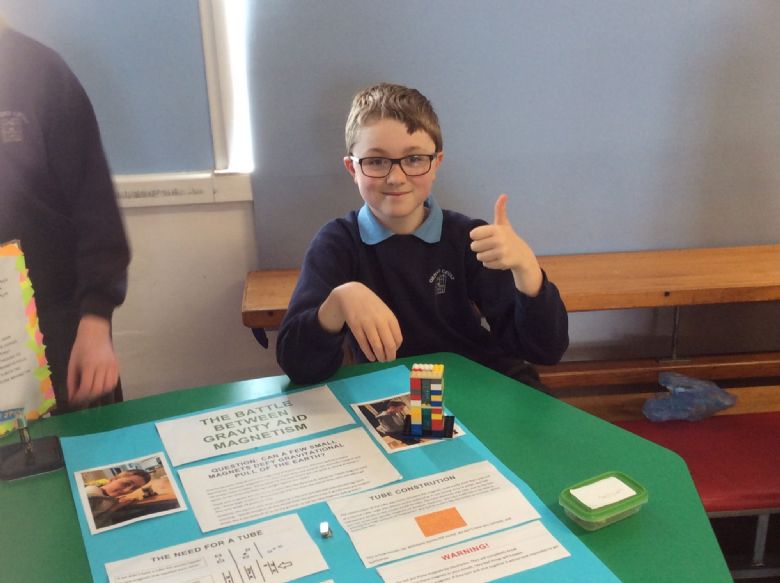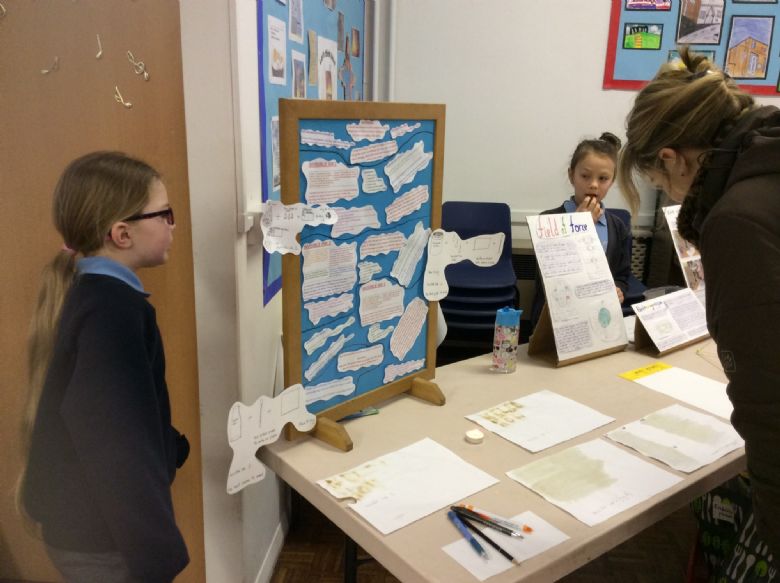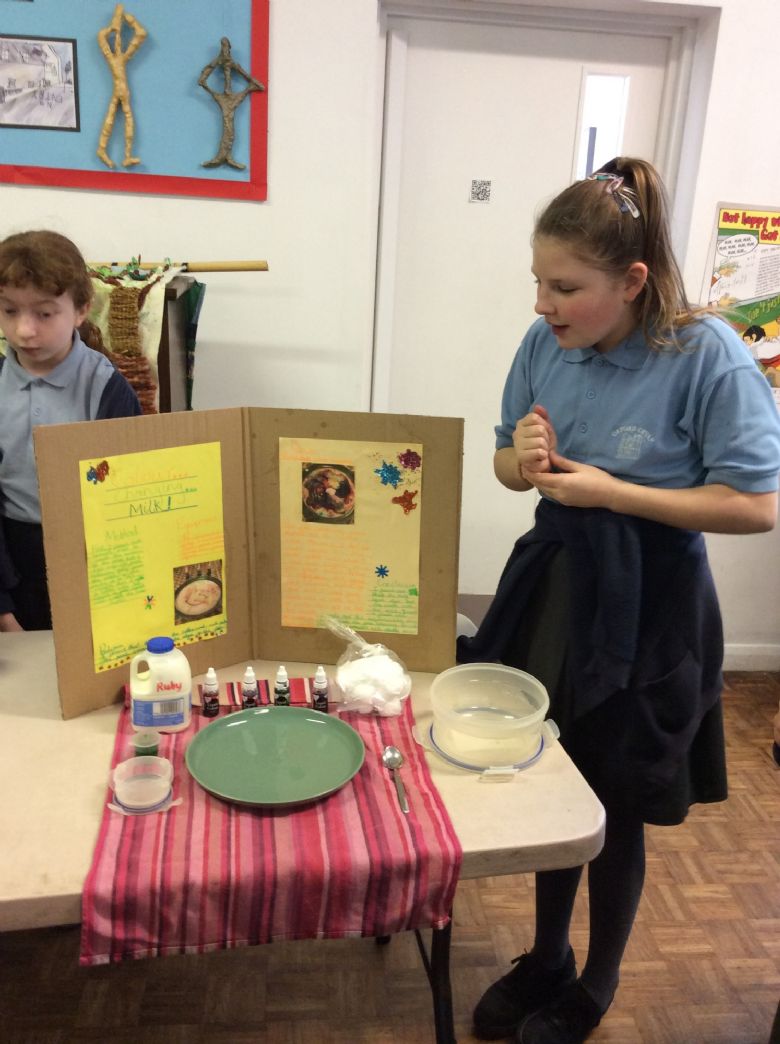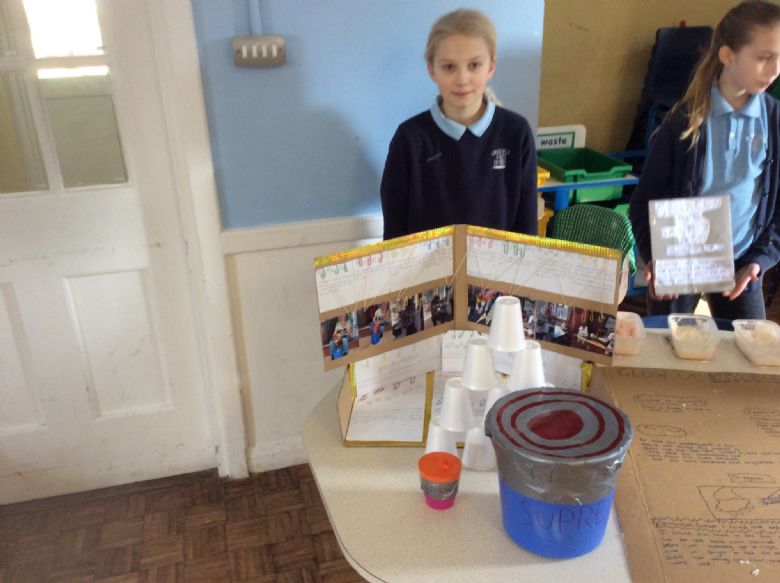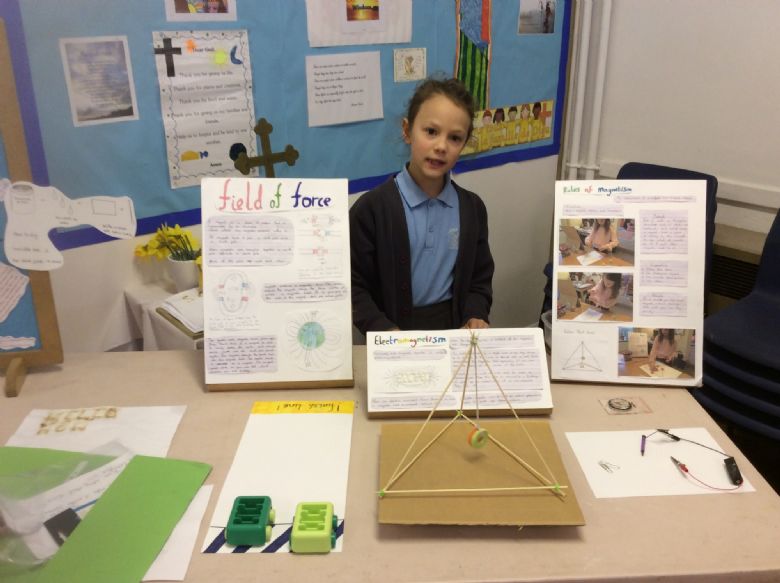 Before we knew it, it was Thursday afternoon and time for ROCKETS! We were split into mixed groups and had to design, make and attach fins to our water bottle rocket.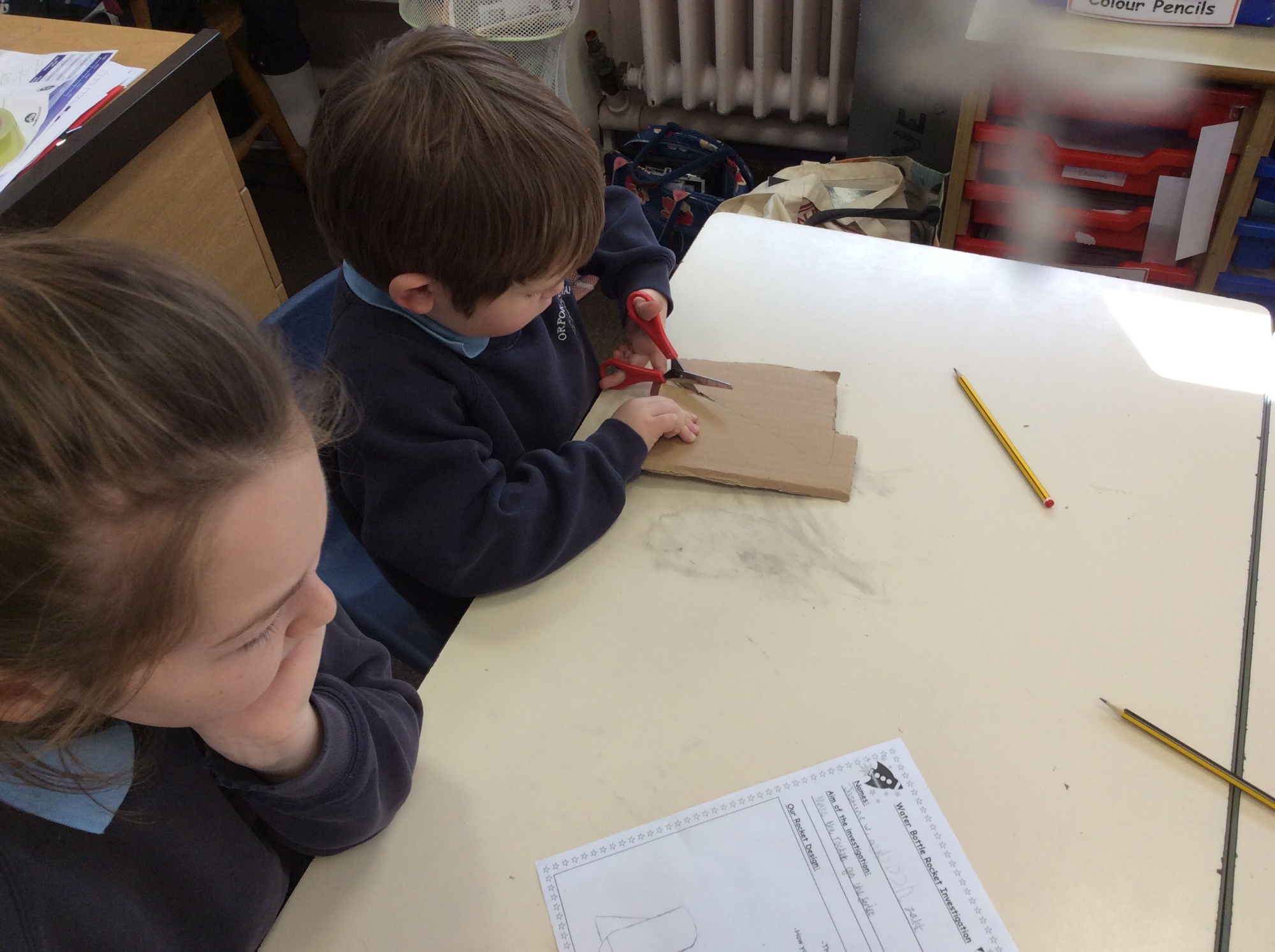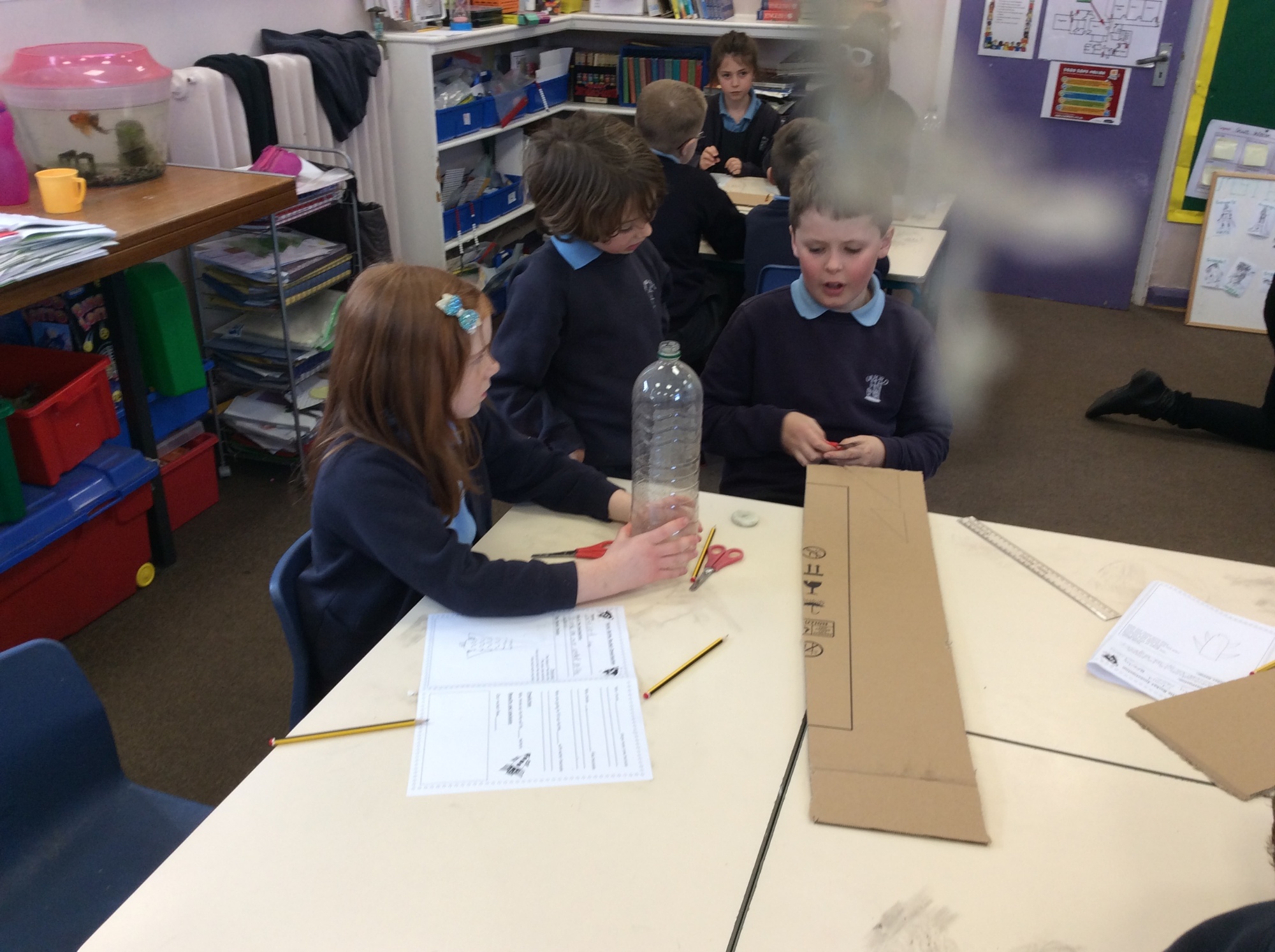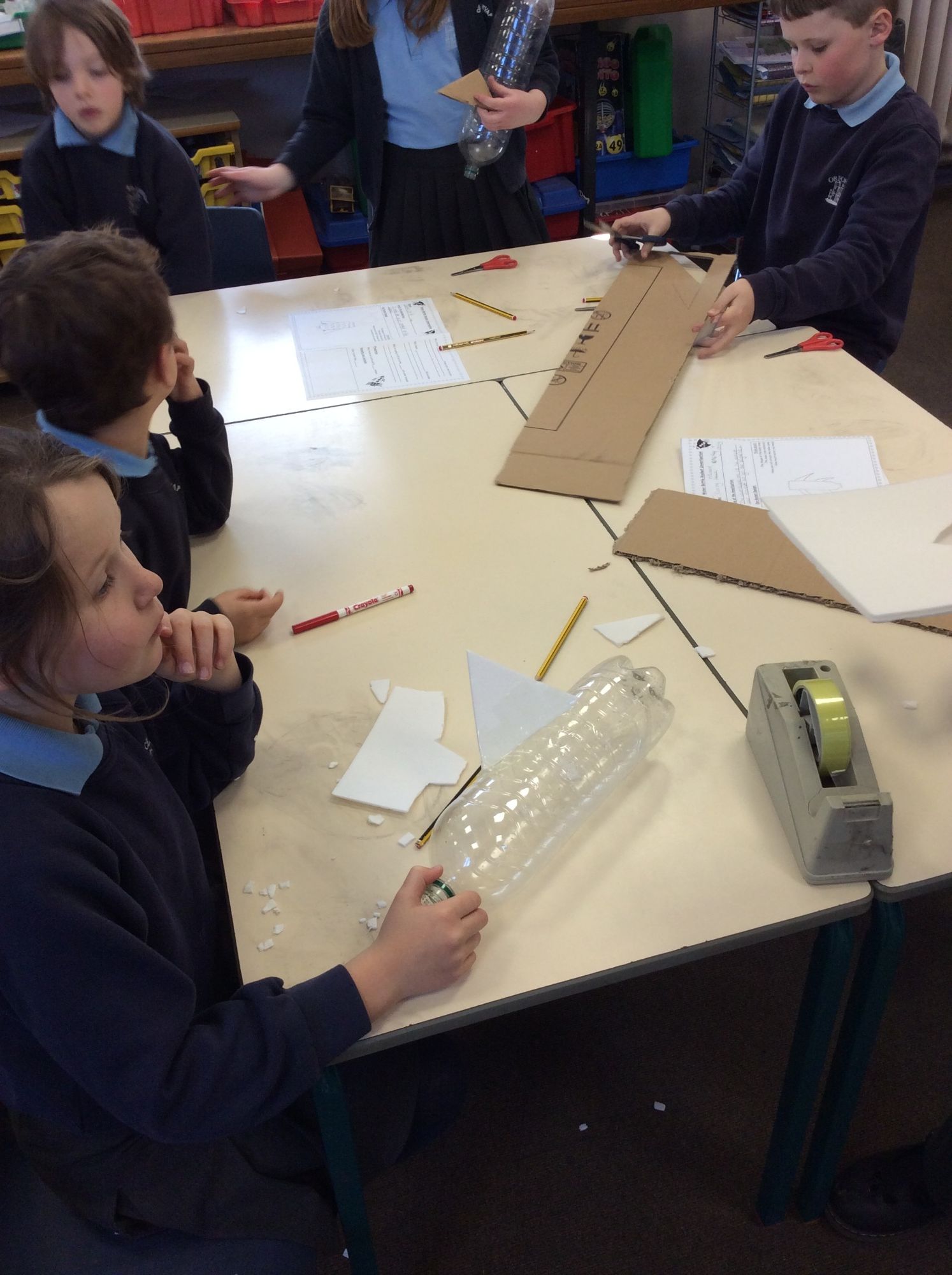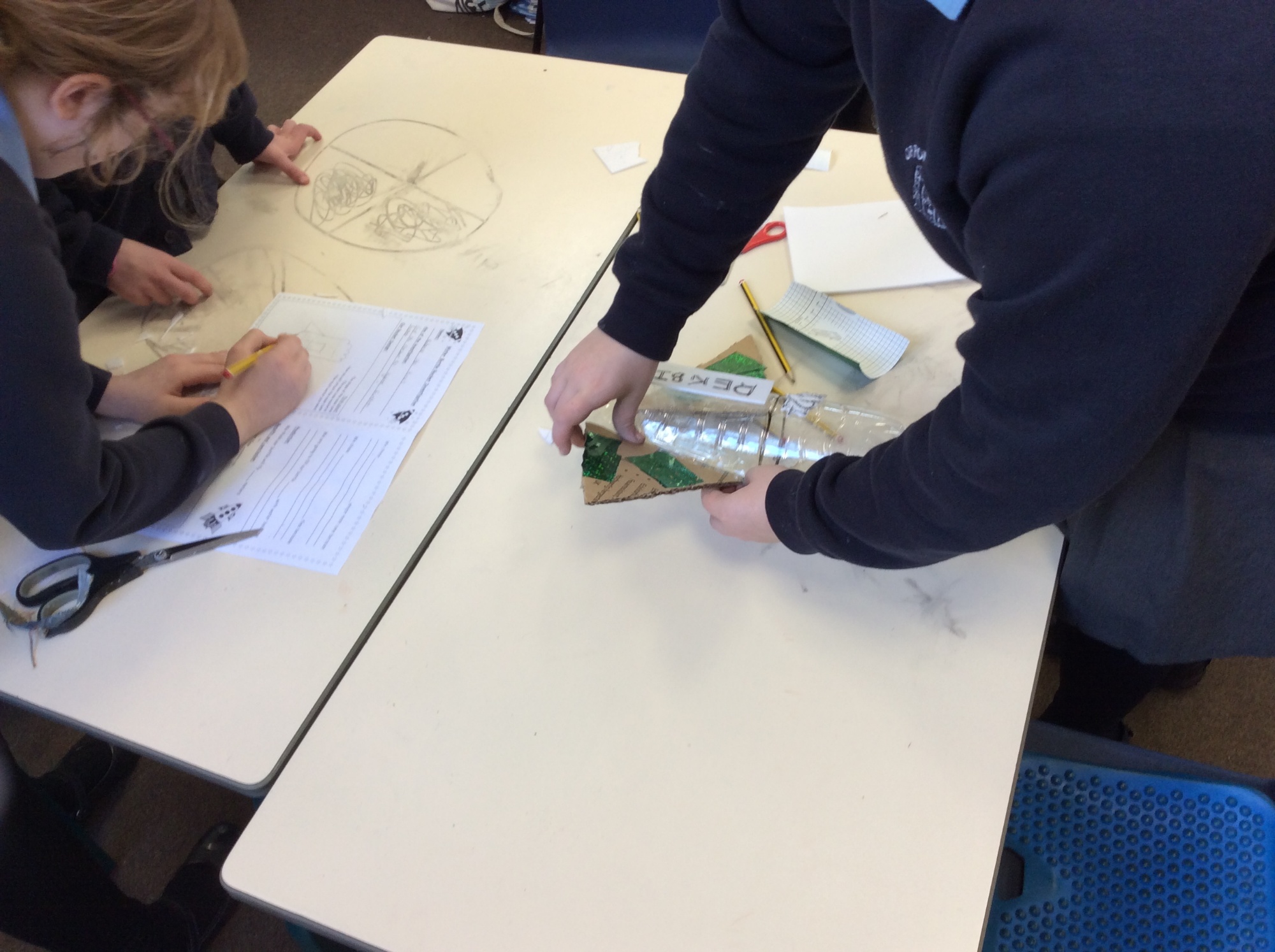 The aim of the investigation was to make the rocket that would fly the furthest, so we had to think carefully about materials we would use and also, more crucially, how much water to put in our bottle. We wanted to build up the most pressure, without weighing it down....? Hmmmmm....
Before long, we were out on the field, ready to test our rockets. It took a lot of pumping to get going, but soon many of the rockets were exploding and shooting water as they went!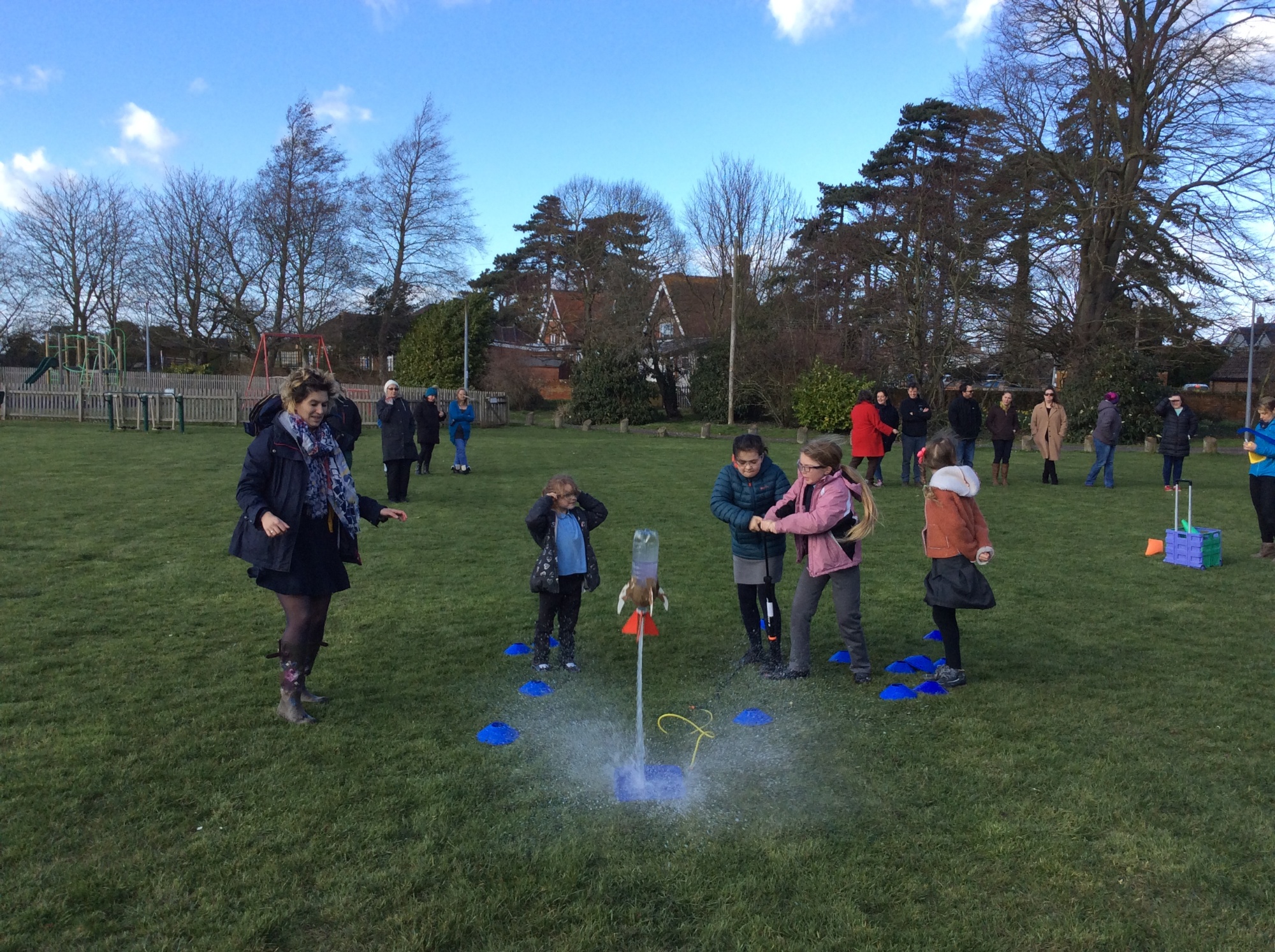 We found the ones with less than half the water in were best - some even flew so high they got caught in the trees (whoops!) and hit poor Edward and Philip! All the photos of today can be found here: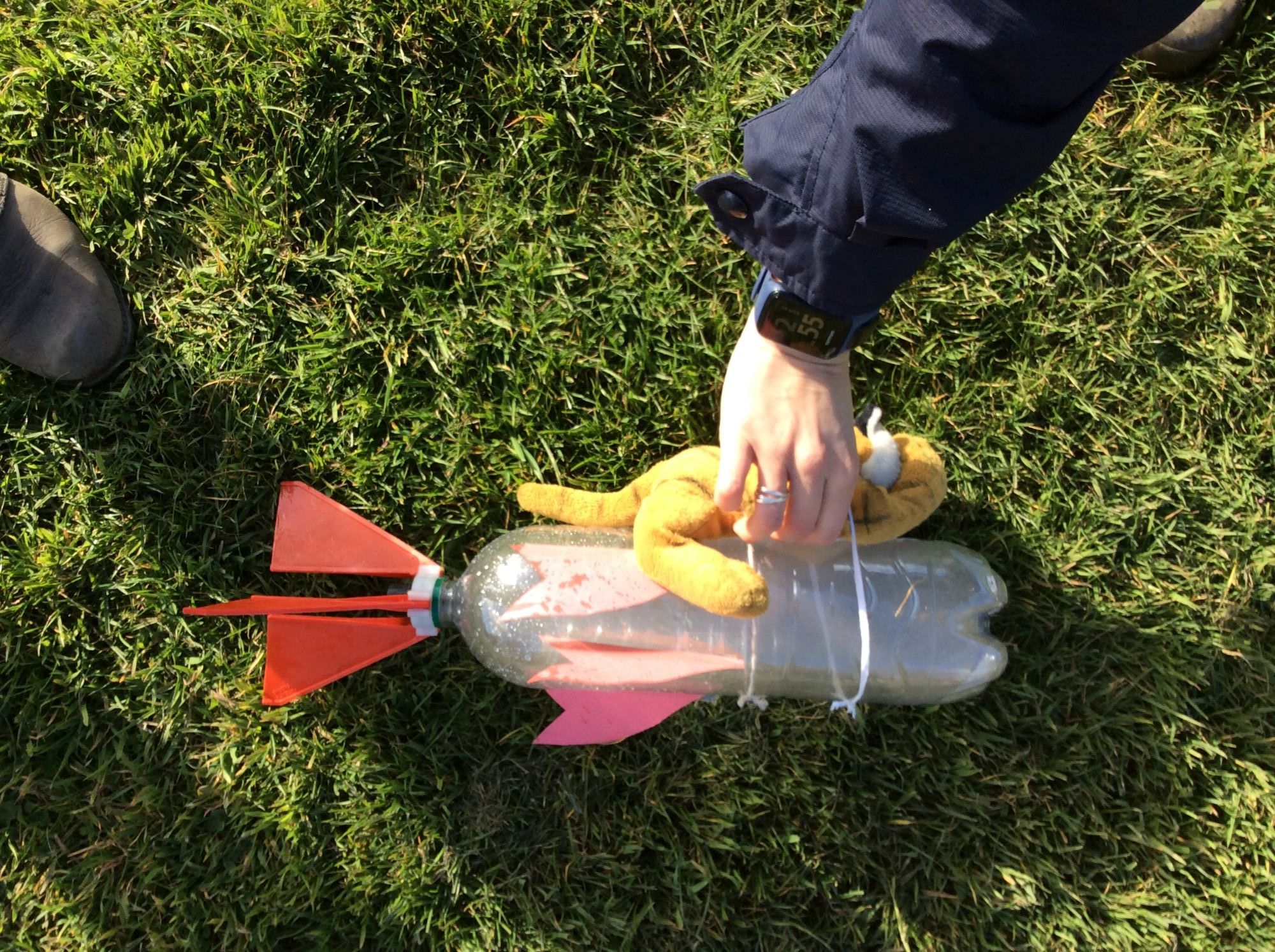 Mrs Lever didn't want Tigger to miss out on the fun either, so the poor little tiger was strapped to a rocket and launched! Luckily he's been eating too many donuts so weighed the rocket down - it didn't fly very far!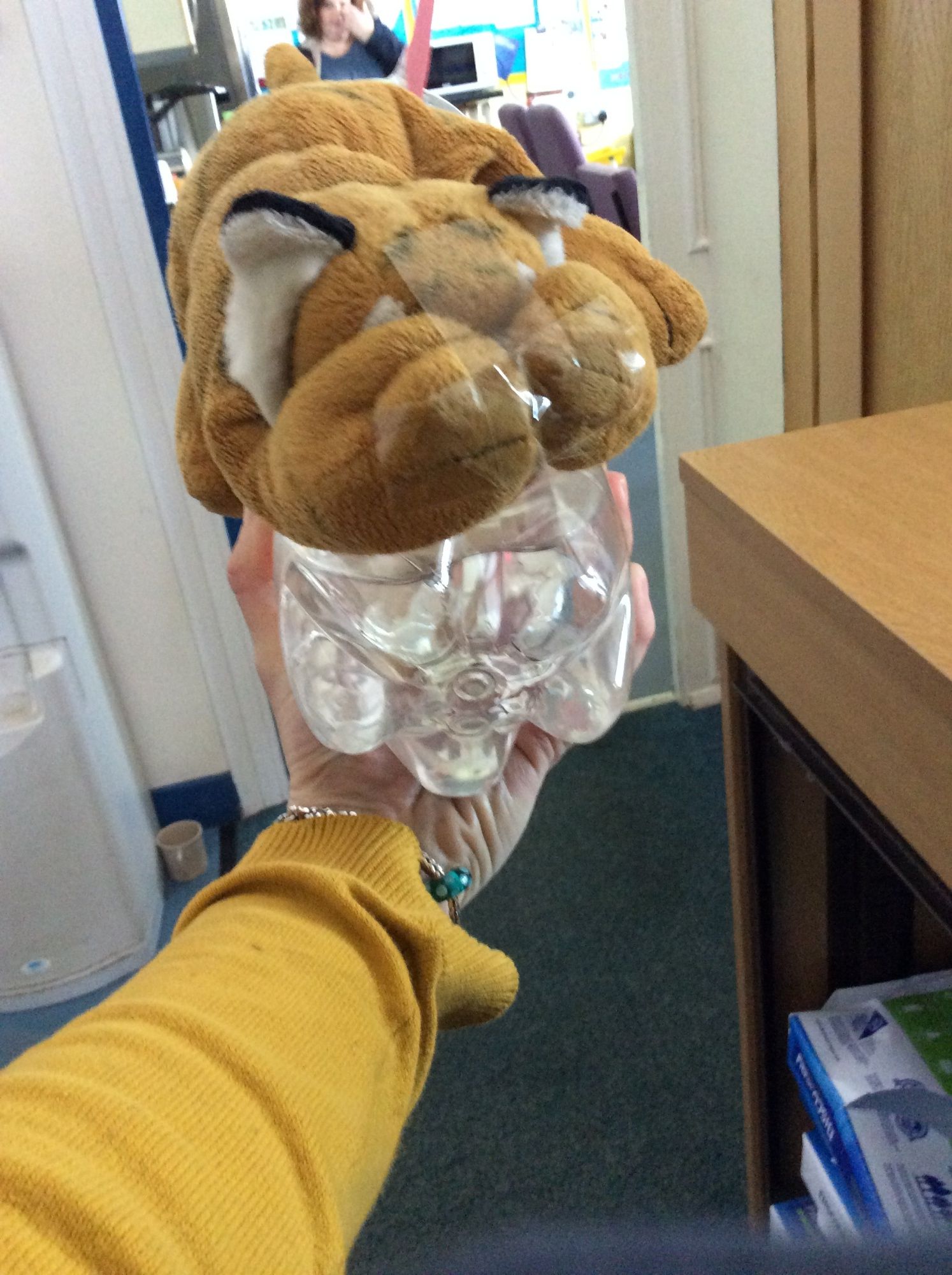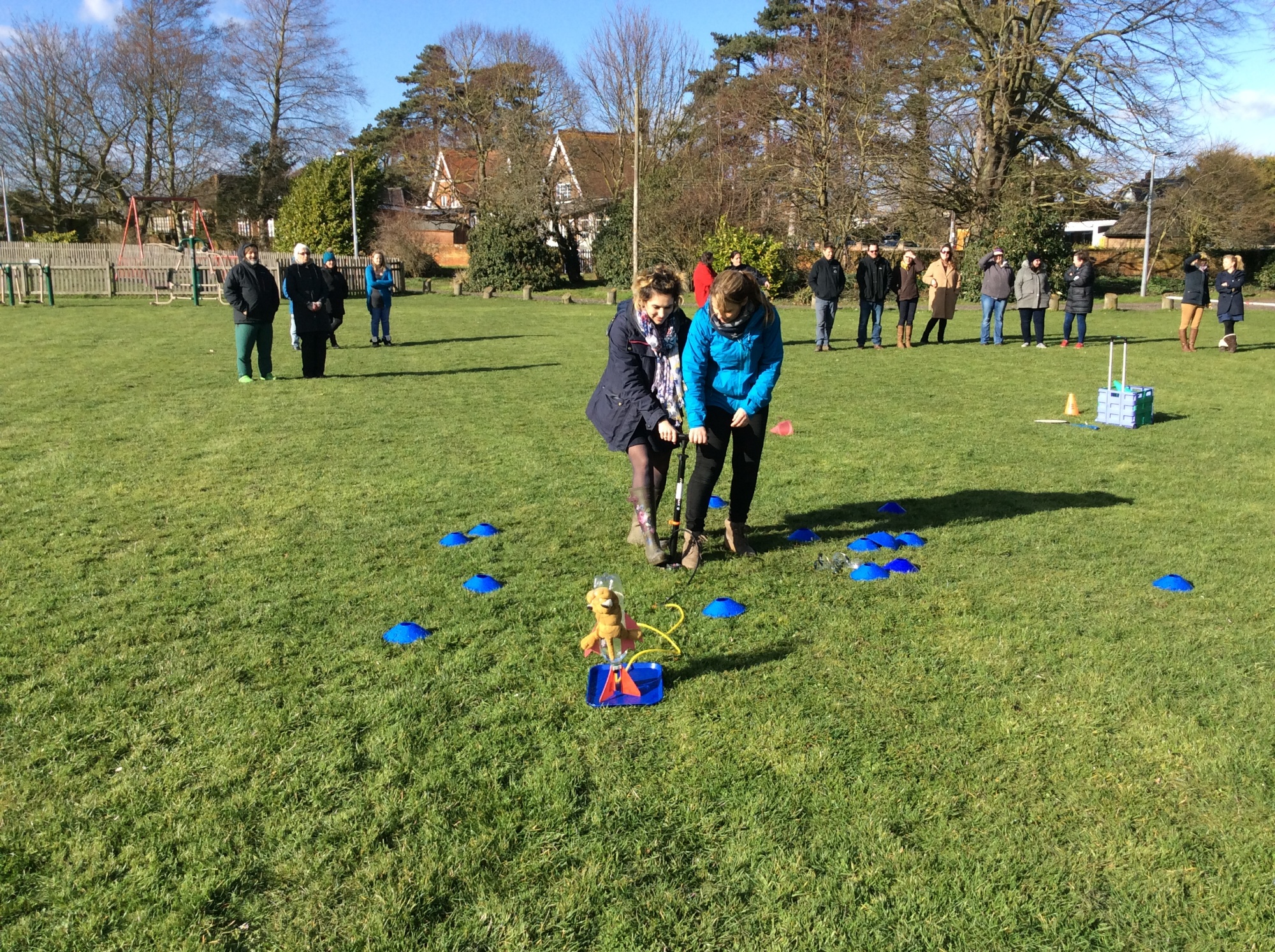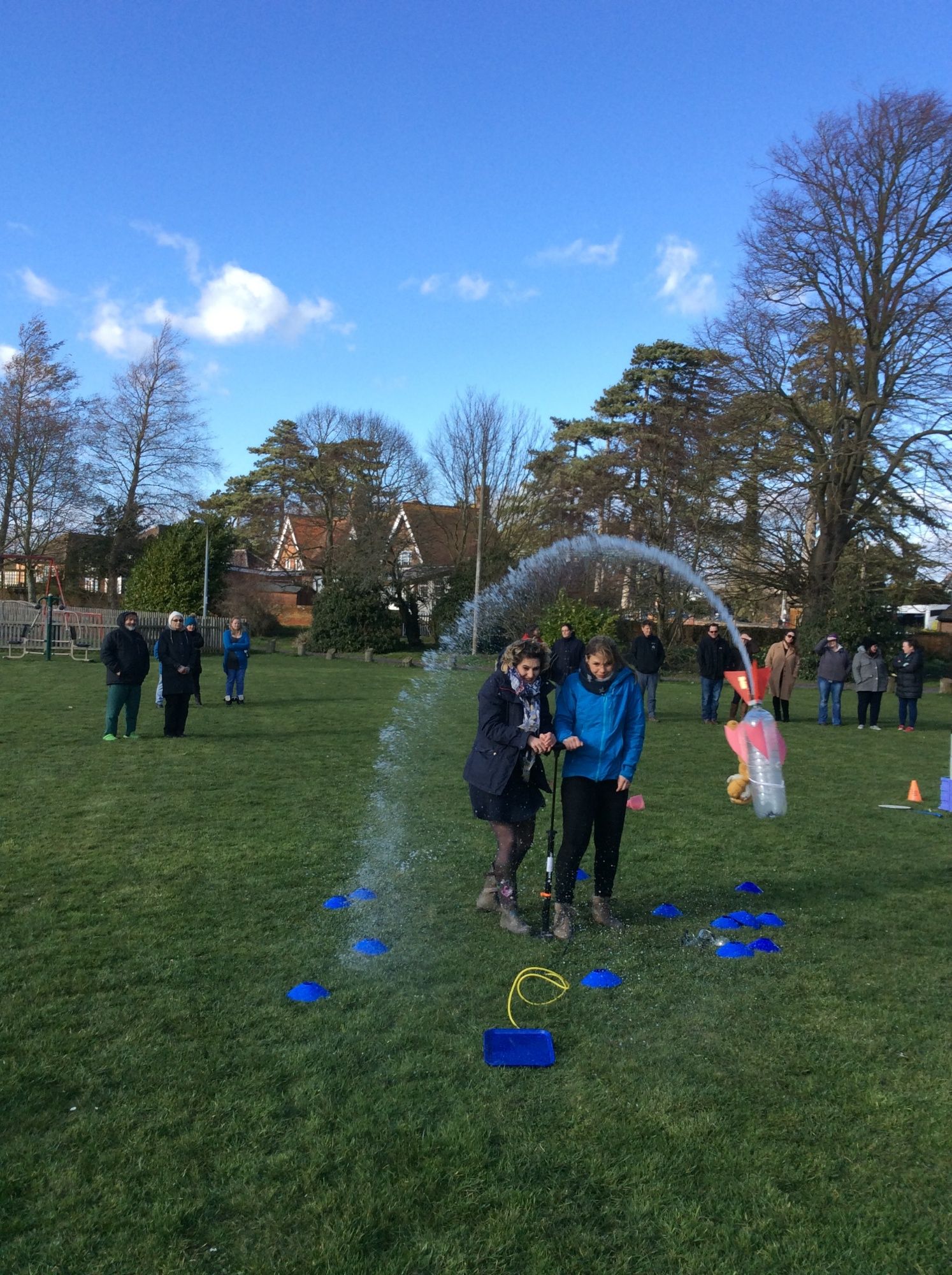 Congratulations to our winning team: Cherry, Lucinda, Jazmine and Emily with 'Hedgehog' the rocket!
We all hope you've had fun being motion makers with us this year! What a super science week!