Maths in Motion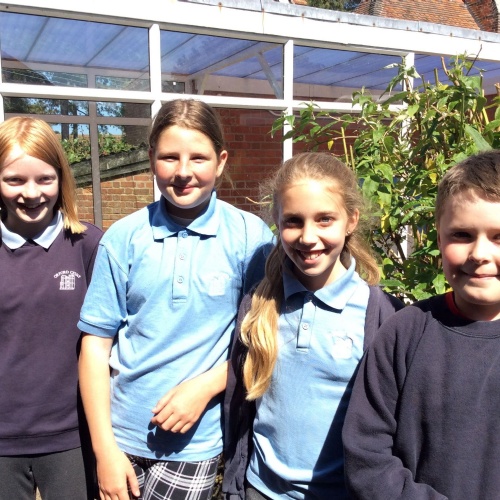 On Wednesday 19th June, Ruby, Edward, Chloe and Lexie represented our whole Maths in Motion team in the world finals!
The morning started pretty manically, as there was a technical issue in the software, and Miss Cannon couldn't get the computer to work, but luckily after a few phone calls, the computer and software were all up and ready to go.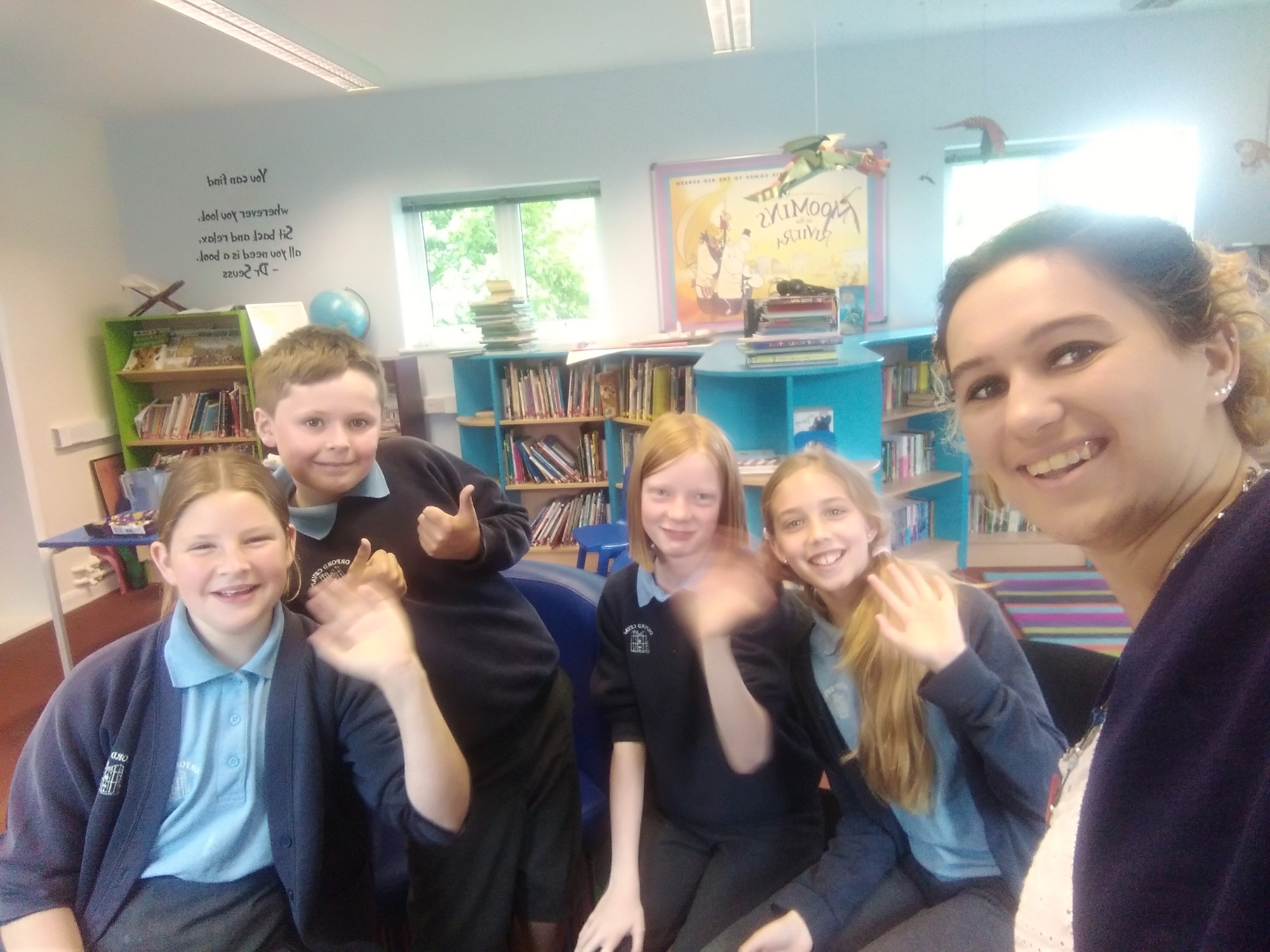 Soon it was 10 o'clock and time to find out which track they would be working on this year. It was.... the Glasgow Street Circuit! A brand new, incredibly tricky and long circuit with 31 features (that's a LOT more than normal!) fortunately the team had 3 packets of biscuits for brain food.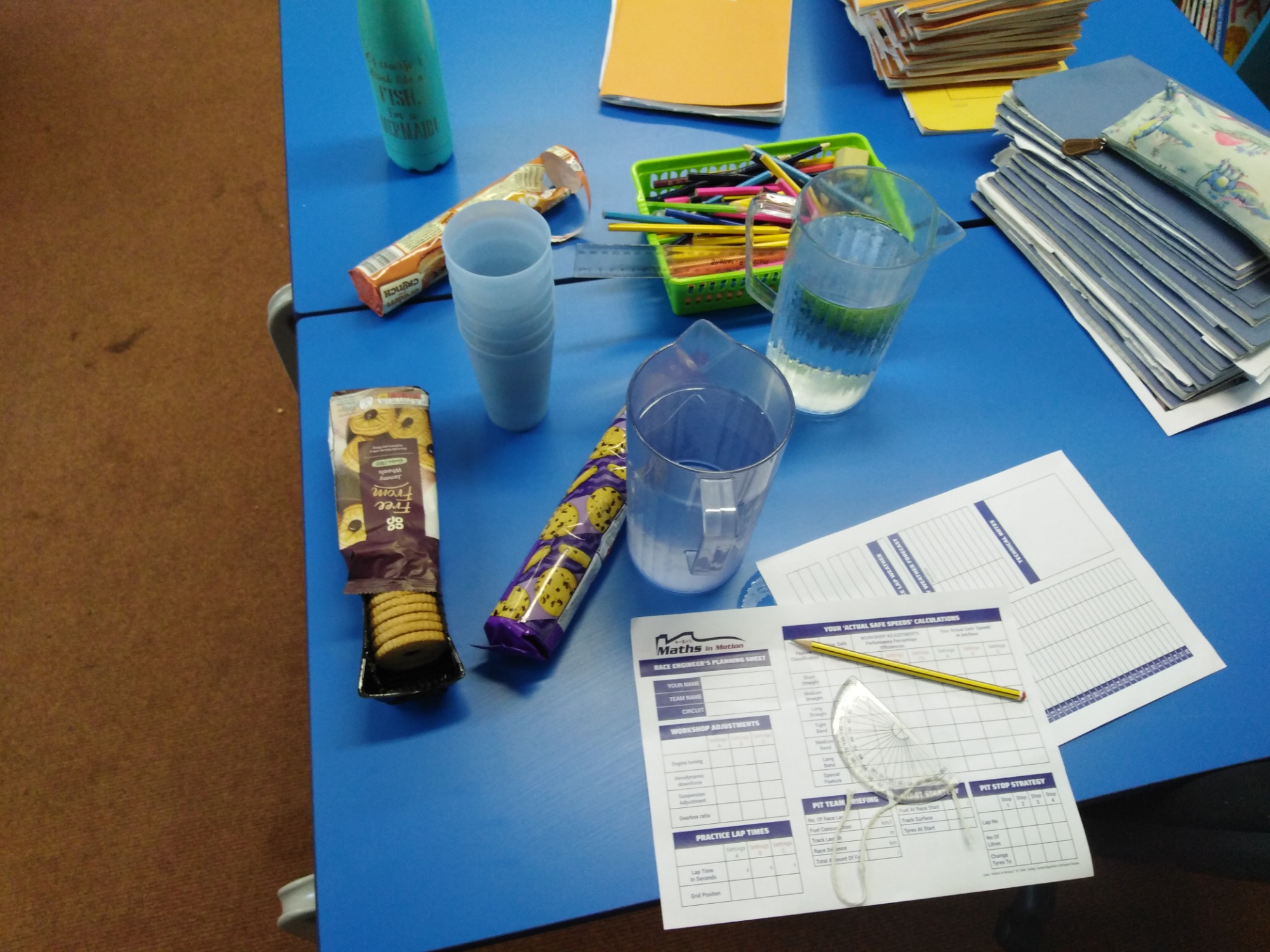 The team worked phenomenally hard to measure and calculate the different features, then find the correct % of each on the race track. 2 hours flew by and by 12 o'clock their car had been submitted.... now to wait......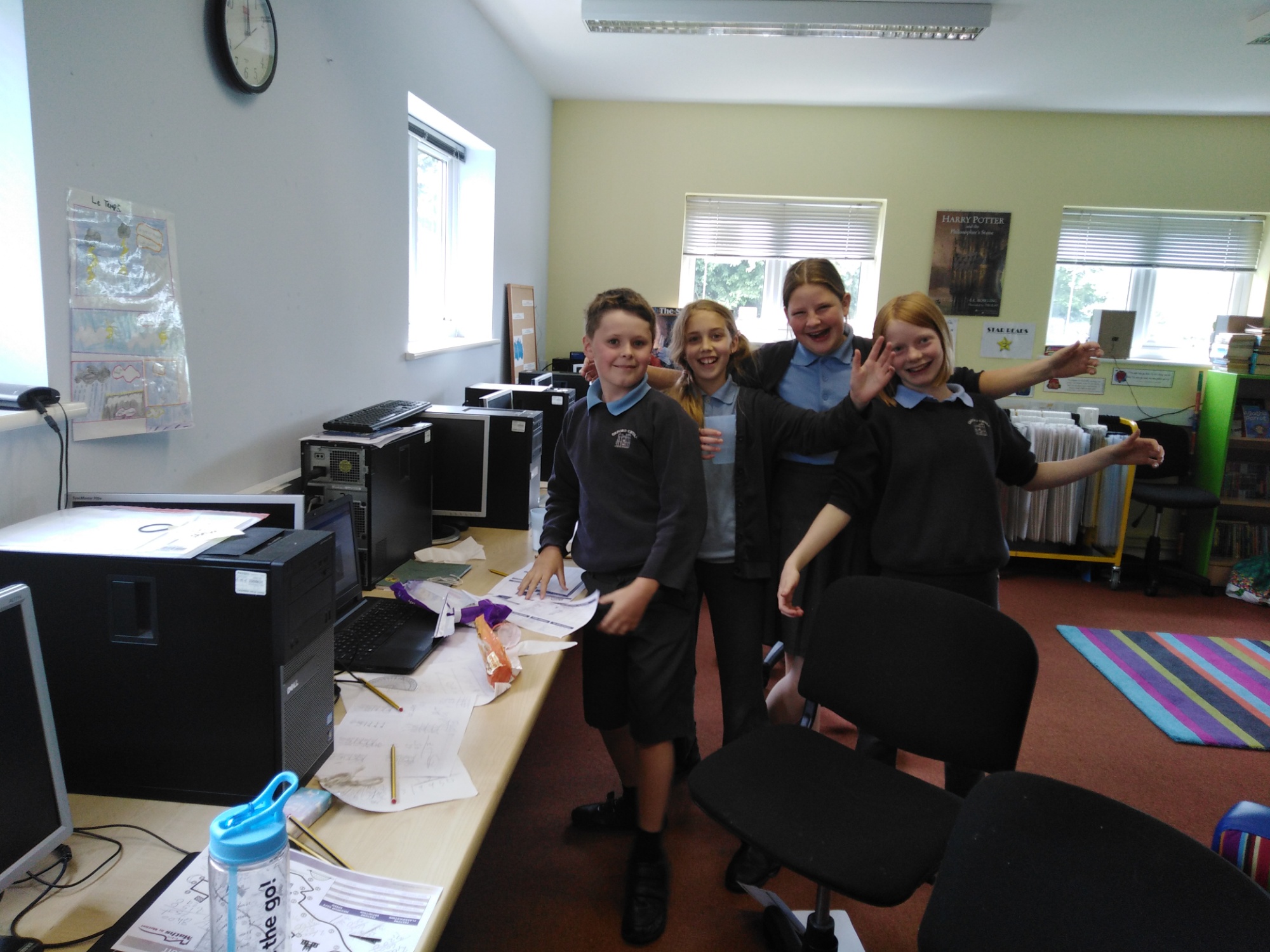 We were very fortune to have various mums and dad's (including Miss Cannon's!) come into school at 1.30 to watch the races with us. Class 2 had made the most brilliant banners and posters to wave through the webcam this year, and Orford really were showing superb team spirit!
Up first was the teacher's race. Miss Cannon started low (18th position) and was making her way up through the ranks. However, with just under half of the laps to go, despite being in the top 10, her engine temperatures began rising... 21%, 24%, 27% .... it seemed she was pushing the car just a bit too hard. Would it hold out? Would it blow? In the meantime, a large number of other teachers had blown up and run out of fuel, Miss Cannon was getting really worried, it was at 34% now - engine temperatures between 35% and 40% mean you are likely to blow up. Low and behold, with 8 laps to go, EXPLOSION: Orford Primary (Jr) has ceased to the ground with serious engine problems. Noooooooooooooooooo! (or hahaha if you're the children - they thought it was hilarious!)
After a short wait, it was time for the big event.
4 cars didn't even make the grid, so the final race was between 24 schools (a mix of primary and secondary) rather than 28. Team Orford started in a respectable 11th position, but the nerves had already begun to creep in... had they put in enough petrol? Had they chosen the right tyres? Was the car likely to blow?
Almost immediately, 2 schools crashed on the first bend, knocking them out of the competition. We safely manoeuvred the same bend, and watching carefully, realised we had successfully completed a whole lap... we had dropped back a little, but were now beginning to creep our way up... 15th, 14th, 13th. ALERT: another school ran out of fuel! Phew... wait, we're now in the top 10..... 9...... 8..... (in the meantime, a few more schools had crashed or run out of fuel)..... 6th.....5th......4th........ 15th??!! We had taken our pitstop - this was vital to give us the last bit of fuel we needed, BUT it meant that our car was now heavier than some of the others. We hovered around this space for a while, watching the race leaders fight it out, when with one lap to go BOOM - the race leader ran out of fuel!! Meaning last year's winners, Glasgow Academy, were this year's champions again. We watched the rest of the cars finish to find out our leaderboard position.... 11th - where we started! BUT... results are split between primary and secondary schools - when we looked at the Primary leaderboard: 6th!! 6th Primary School IN THE WORLD. And our best result at a final ever.
To us, though, our team will always be 1st. Well done to all of you, and thank you to everyone who supported, especially Chloe's dad who gave up his whole morning to invigilate.
We have the summer fun race coming up before the end of the academic year, then it's back to square 1 in September. The club is open to anyone from years 4, 5 and 6 - keep and eye out for the letter going out in September if you want to take part!