Book of Remembrance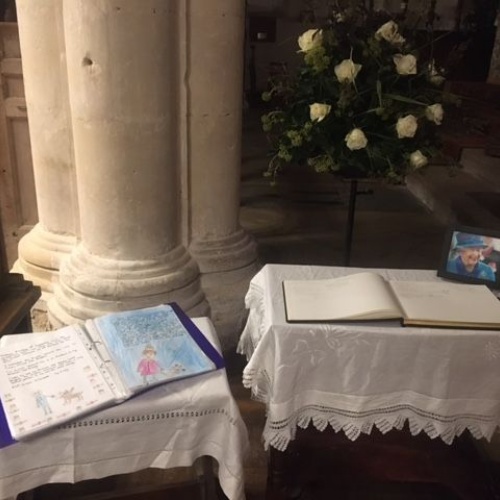 In memory of Her Majesty Queen Elizabeth II, the school created a book of remembrance.
In conjunction with St Bartholomew's church book of condolences, every child in the school drew a picture or wrote a letter, poem or personal reflection to honour the late Queen's life and reign. Class 3 attended a small service at the church to present the book - please see their class blog for details.
The book is proudly on display in the church at the moment, if you are free after school this week, please do visit to take a look at the touching work that was produced.