Harvest Service 2022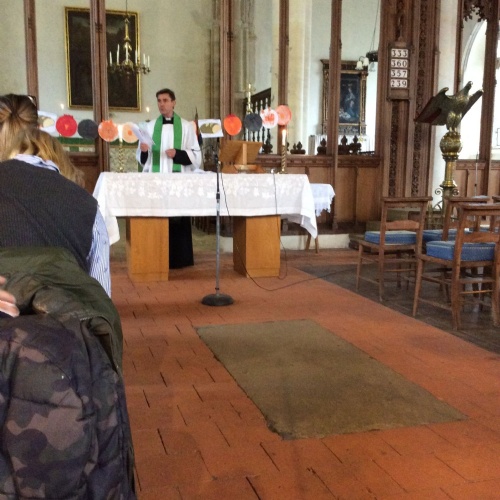 Thank you to everybody who came to celebrate Harvest with us this week.
Wednesday 5th October was our annual Harvest church service. Thank you to all the parents, carers, governors etc. who came to celebrate with us and donated food for our collection.
Each class shared their presentation: Class 3 wrote taught us about the unfair distribution of food globally and shared some prayers; Class 2 shared their harvest thoughts and the story of loaves and fishes; Class 1 collectively shared the story of the Little Red Hen, including a song!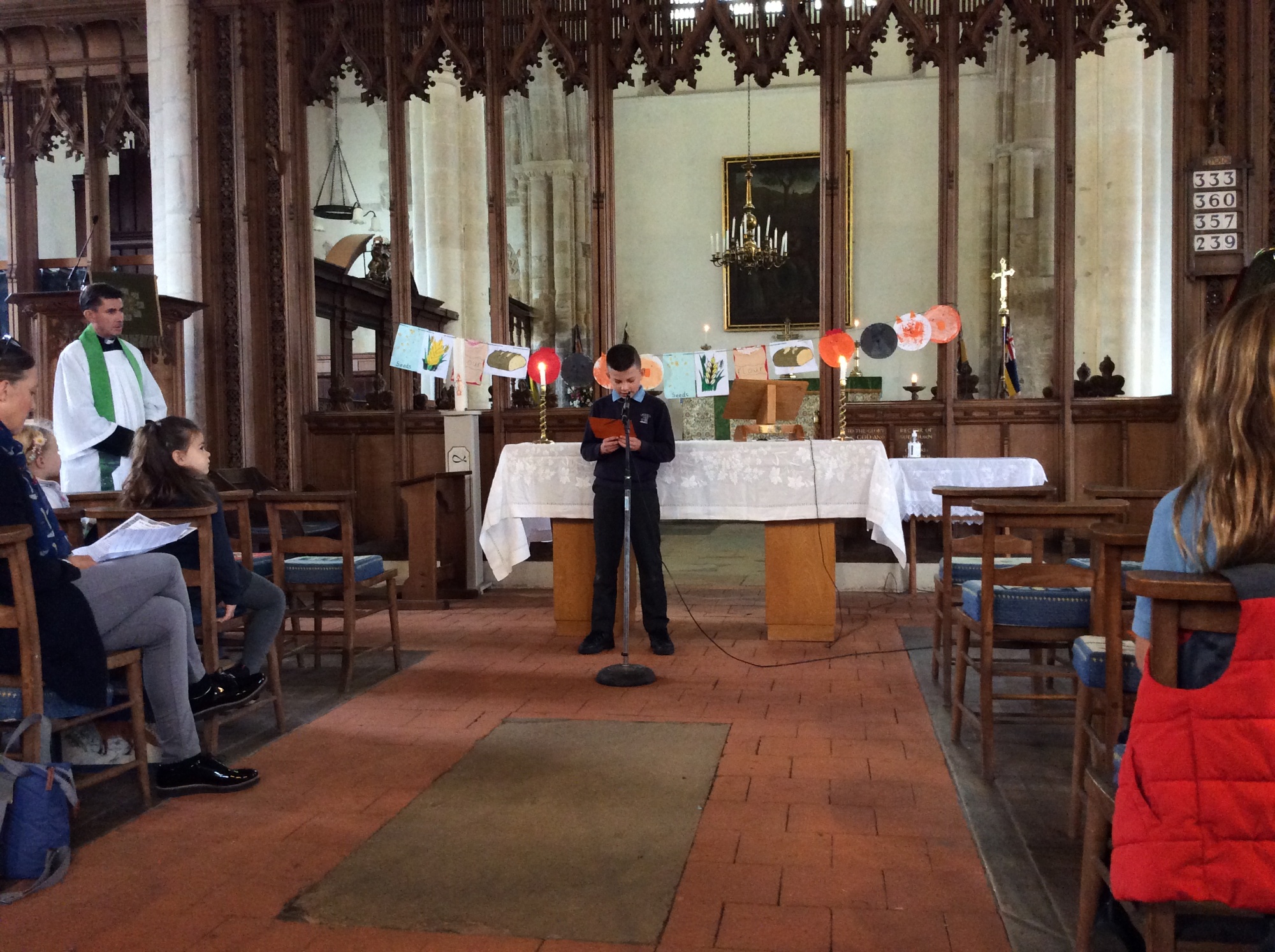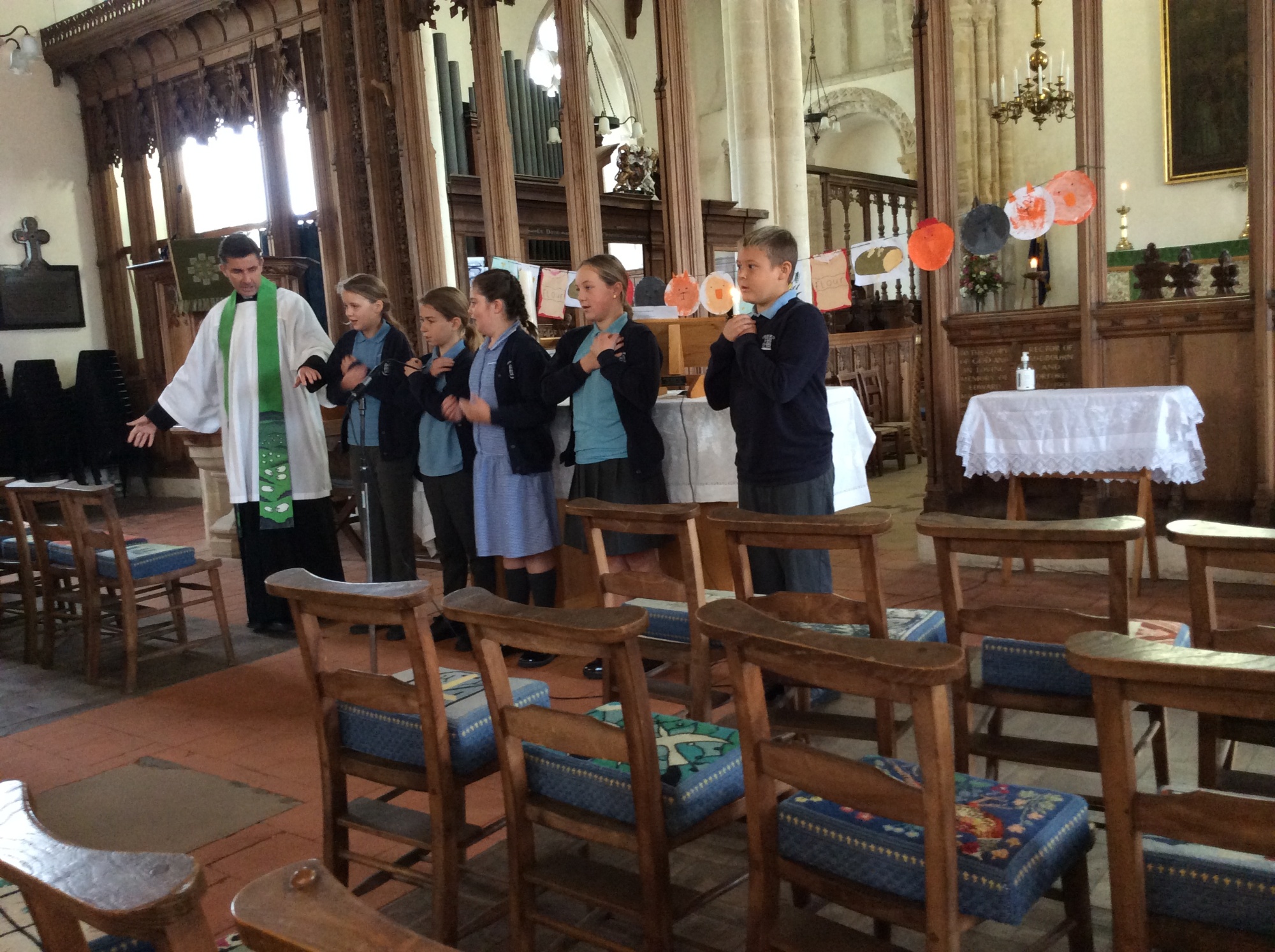 Jenson and Year 6 took an even more central role, sharing the bible reading and leading the whole congregation in The Grace.
We are delighted to be able to support the Orford Little Pantry again this year, and appreciate all of your help building up our donation!