IT's A DRAGON!!!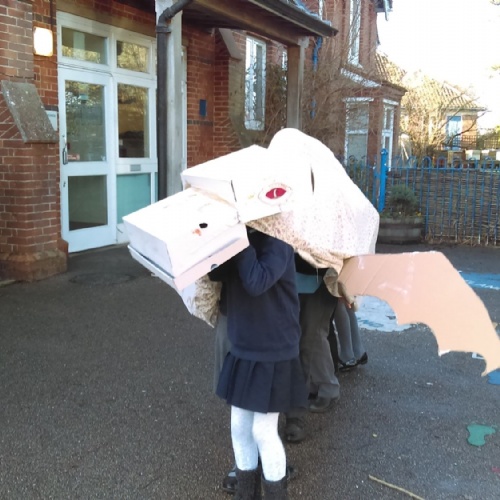 The whole school had a surprise at lunchtime....
...when a DRAGON entered the playground!!
The dragon was made by Phoebe and Kira (with some help from Archie, Noah, Lexie, Naomi and Chloe) for an elaborate play which they performed to the school at lunch time. Noah even provided the sound effects - can you hear it roaring?
The children worked on this at home, off their own backs, after being inspired using fabric in D&T last week. It's really AMAZING how creative our children are!