Bewilderwood Prize Winners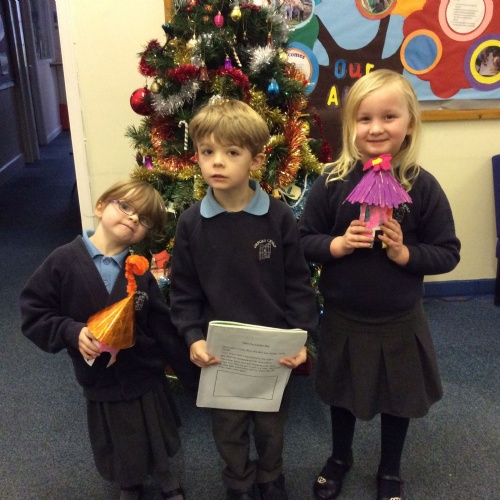 Our whole school topic of Quest has been a resounding success and all our pupils have clearly been inspired by the ideas and activities that have provided a base for their learning. It all started with the Ancient Mappe of Fairyland and a whole school trip to Bewilderwood back in September. Today, after many months of learning, pupils were awarded prizes for outstanding pieces of work which were inspired by our topic.
The winners were:
Class 1 - 1st Jazmine (design technology) , 2nd James (writing), 3rd Carly (design technology
Class 2 - 1st Ollie (writing) , 2nd Ella (design technology), 3rd Lucy (design technology)
Class 3 - 1st Leo (writing), 2nd Chloe (writing), 3rd Kira (art)
Well done to the winners, but also to all the children for a fantastic term of learning, of which they should be really proud.