'No Outsiders'
As part of our PSHE curriculum, and as part of our commitment to broaden our children's knowledge of the diverse world we live in, we follow a scheme called "No Outsiders".
This was created by Andrew Moffat MBE, who was nominated for the Global Teacher Prize in 2018-19. No Outsiders has three core values:
Respect for diversity through education in schools;
Commitment to community cohesion through understanding and acceptance of difference;
Promotion of dialogue to counter fear and hate in society.
It involves the use of age appropriate story books to teach about seven of the protected characteristics of the Equality Act 2010. These include: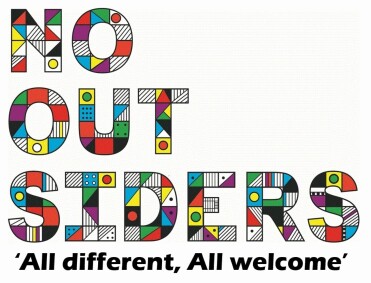 age;
disability;
gender reassignment;
race;
religion or belief;
gender;
sexual orientation.
Please click on the link below to access the parental information leaflet about the programme.