Class 1 News September 2020 to July 2021
5th October 2020
Today, we visited the local church as part of our RE learning!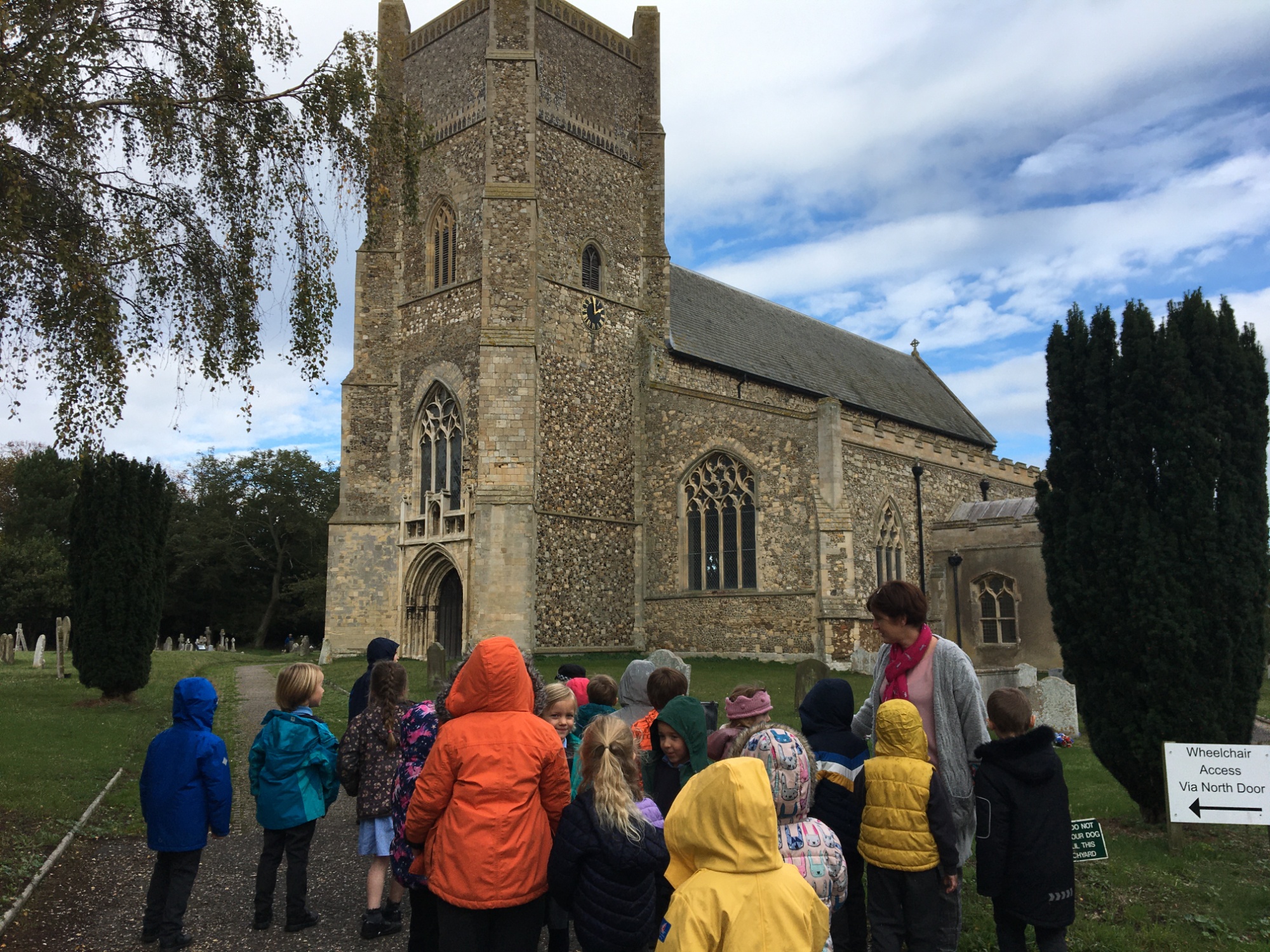 We got to see the fantastic harvest pictures we painted last week up on display and Rev Giles (along with Reggie the dog and Benedict the vicar bear) very kindly showed us around all the parts of the church including the lectern, the font and the altar. Can you spot George?!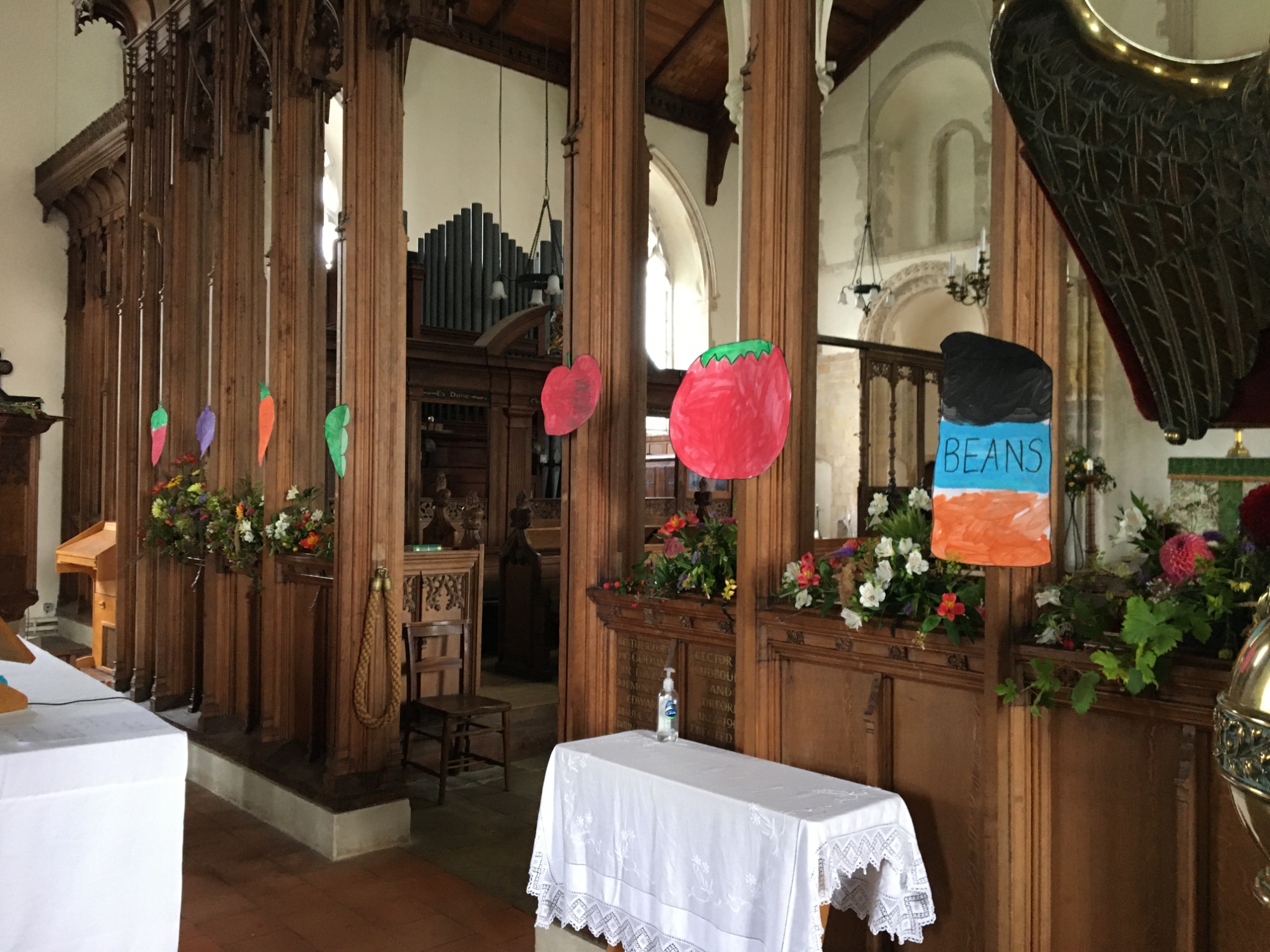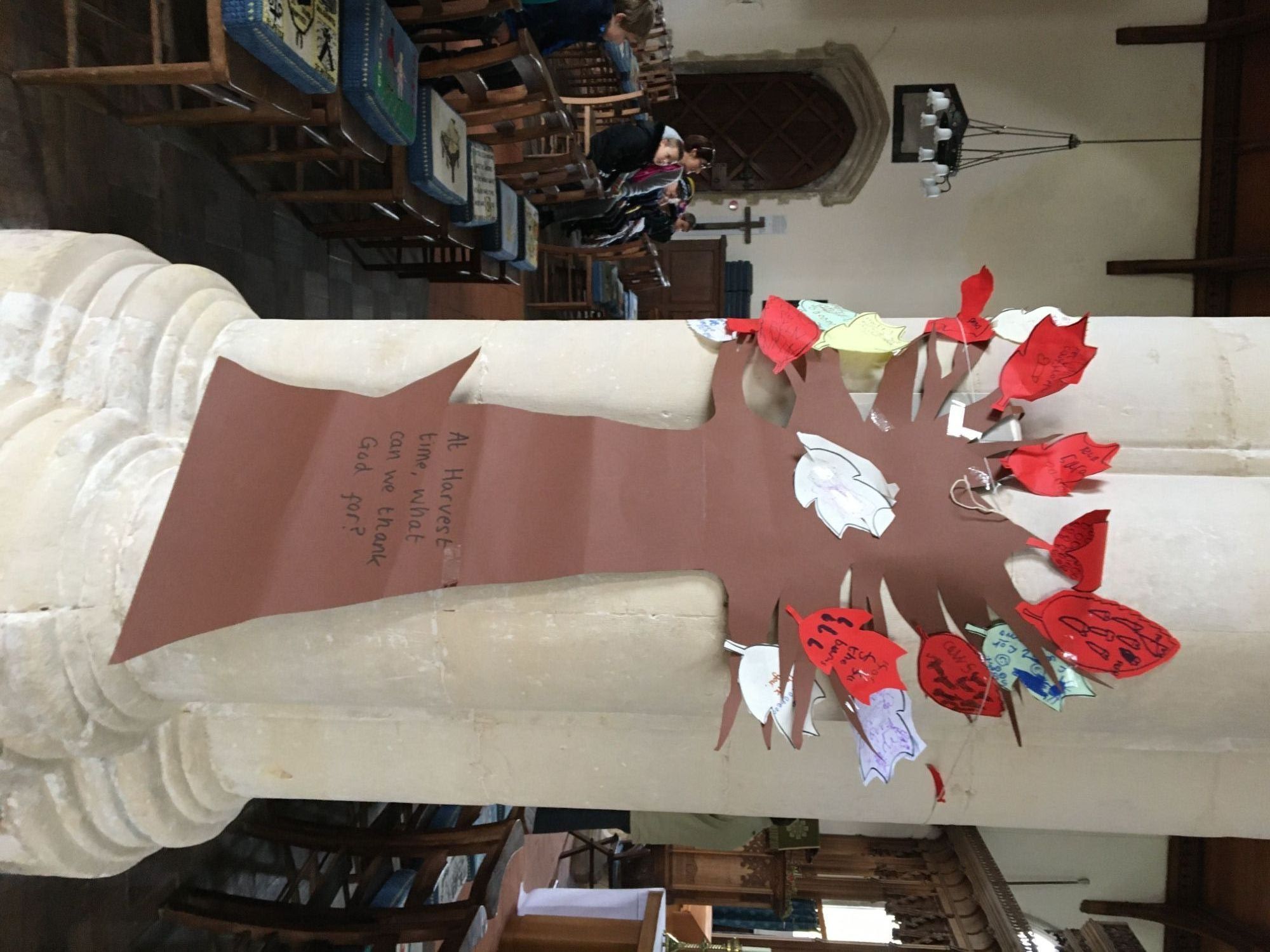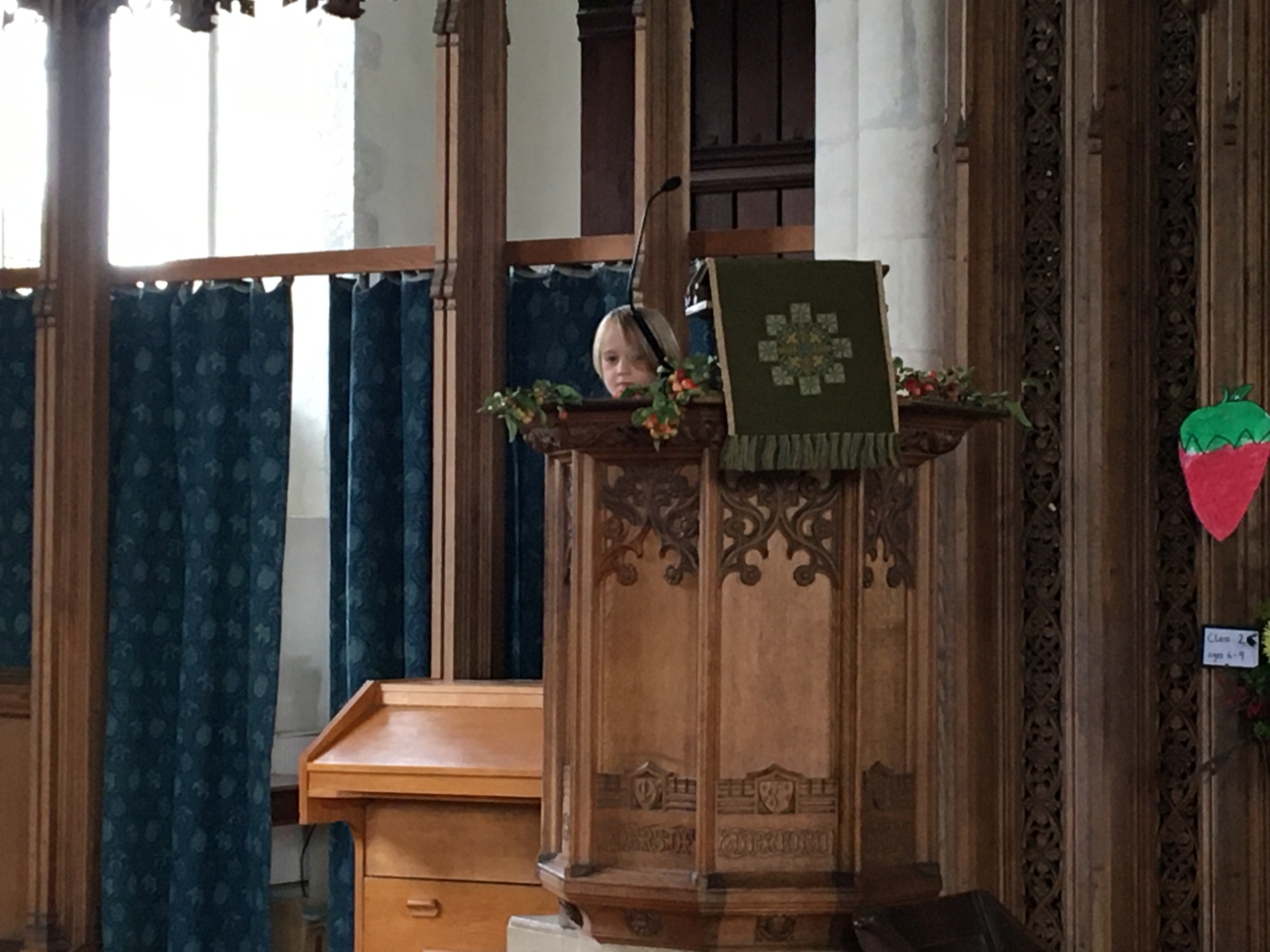 We were fantastic at spotting crosses and pictures of Jesus, and asked some very interesting questions about the secret doors and windows in the old part of the building.
Overall a super trip to enhance our RE learning! Thank you to Claire (George and Isla's mum) for coming with us!