Class 2 News September 2020 to July 2021
Autumn 2020
22nd October
Firstly a huge thank you to everybody who sent in shoe boxes.... I am sure you have heard from the children about our exciting science project - creating habitat dioramas!
Each group had to choose a habitat which they researched, thinking about the landscape, animals and plants that might live there. Next we had to paint the box and create a backdrop for the diorama, these were so neat and already looked fantastic.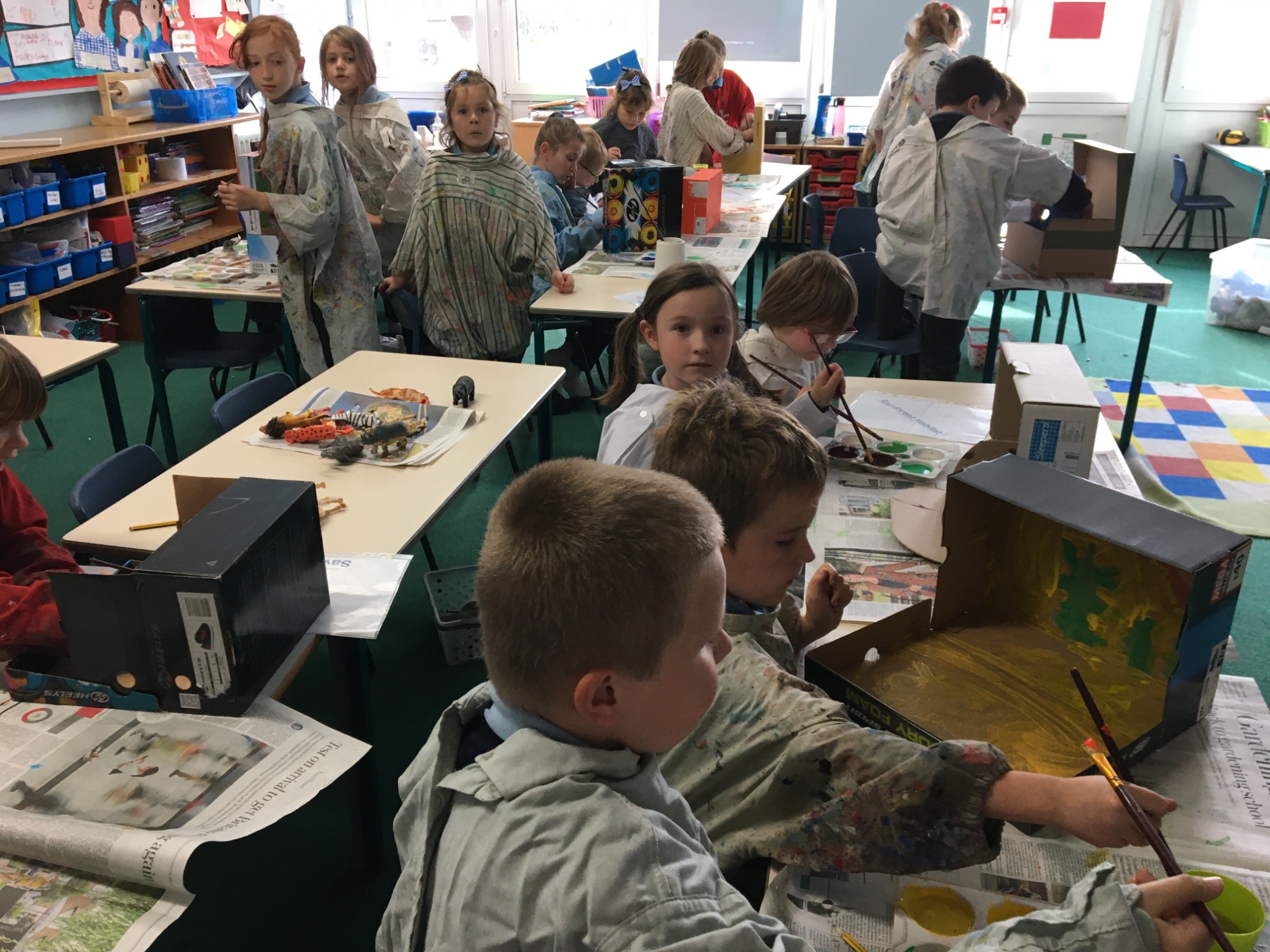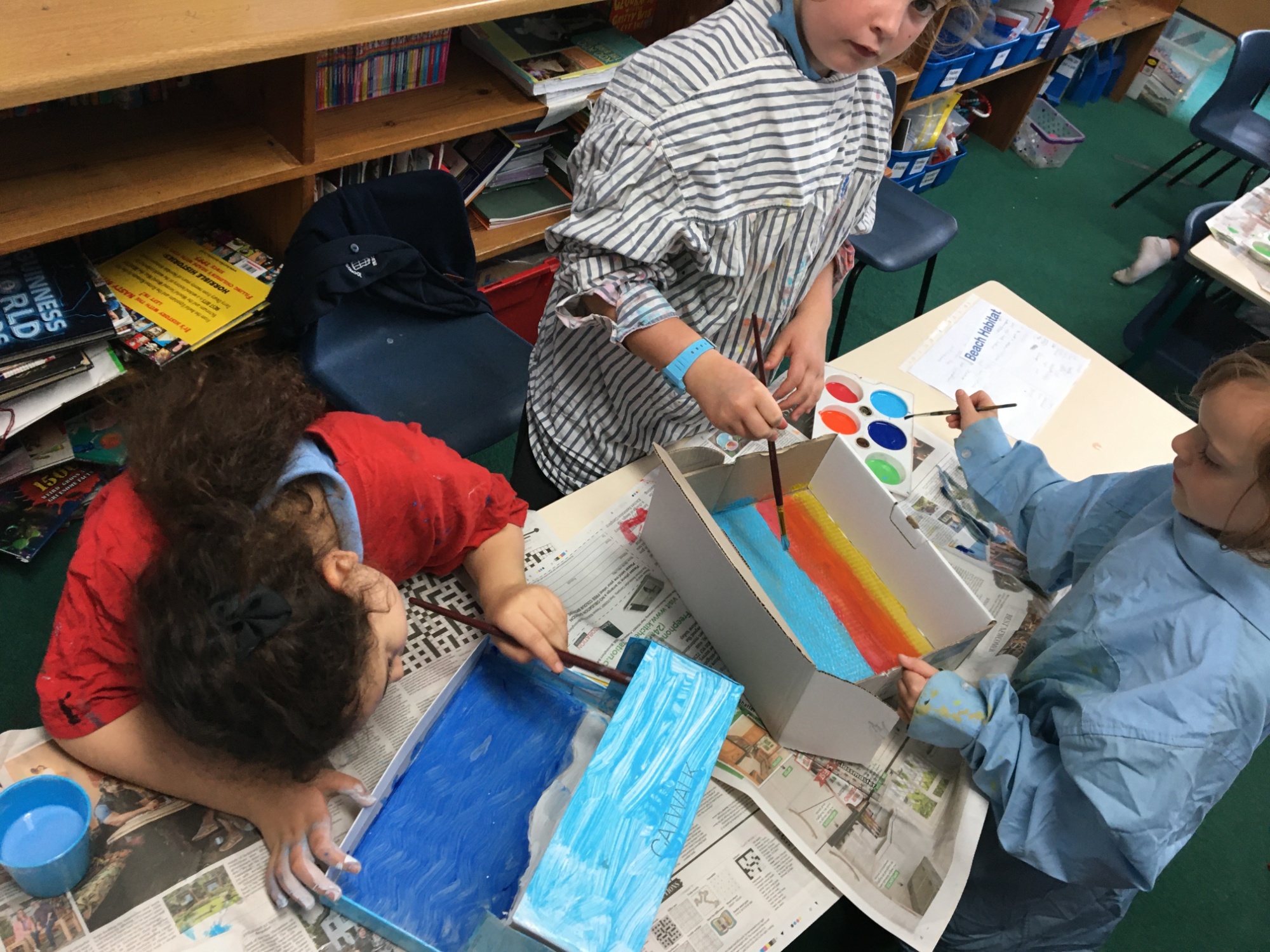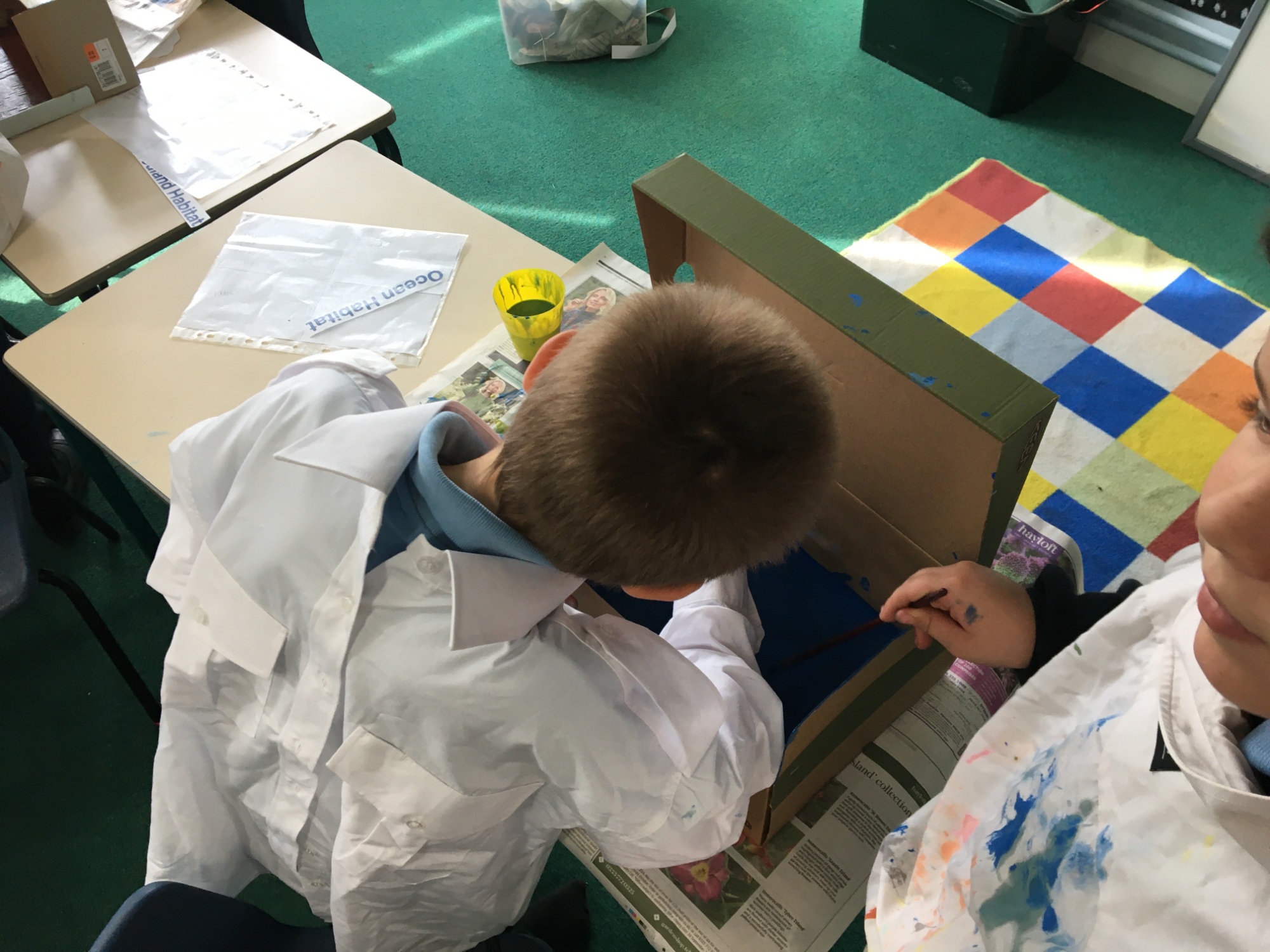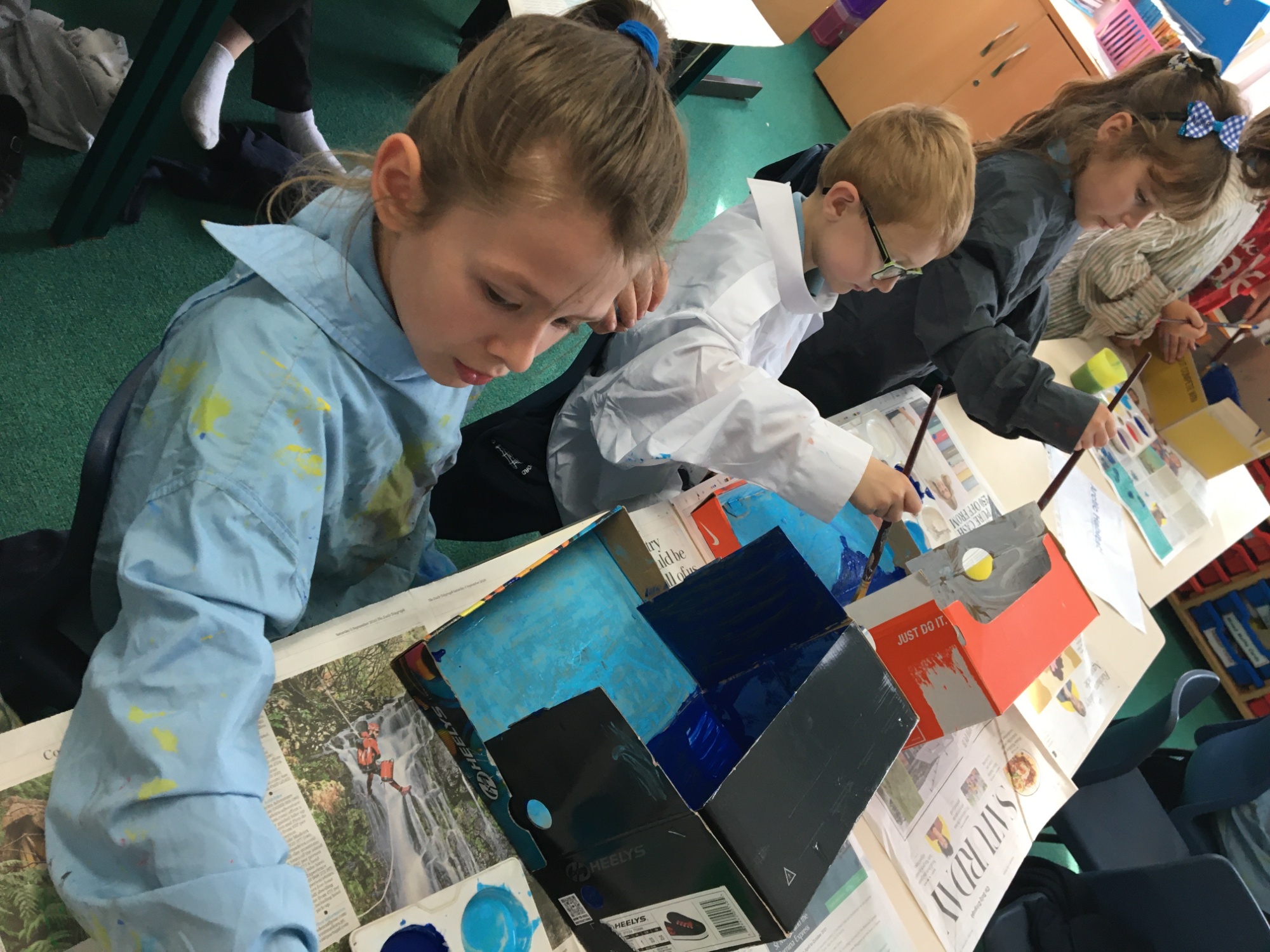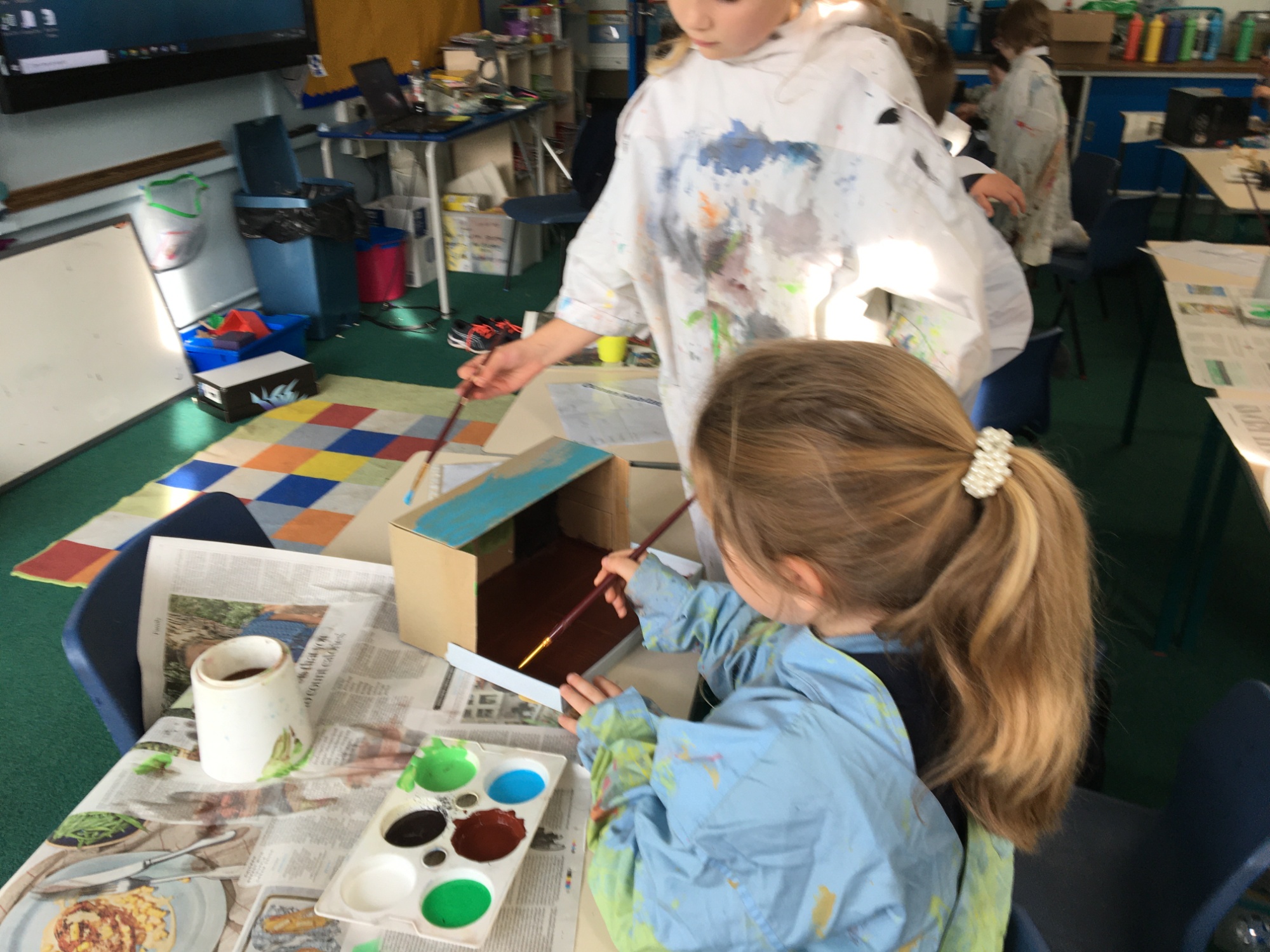 Finally, the big bit of work - creating all the wildlife to go inside them! This was very tricky as we had to make everything 3D - mounting on cardboard, creating stands and trying to get things to hang from the ceilings. However, everybody showed great resilience and worked so carefully to make their models look realistic. We even got a bonus bit of fun by sticking it together with the hot glue guns!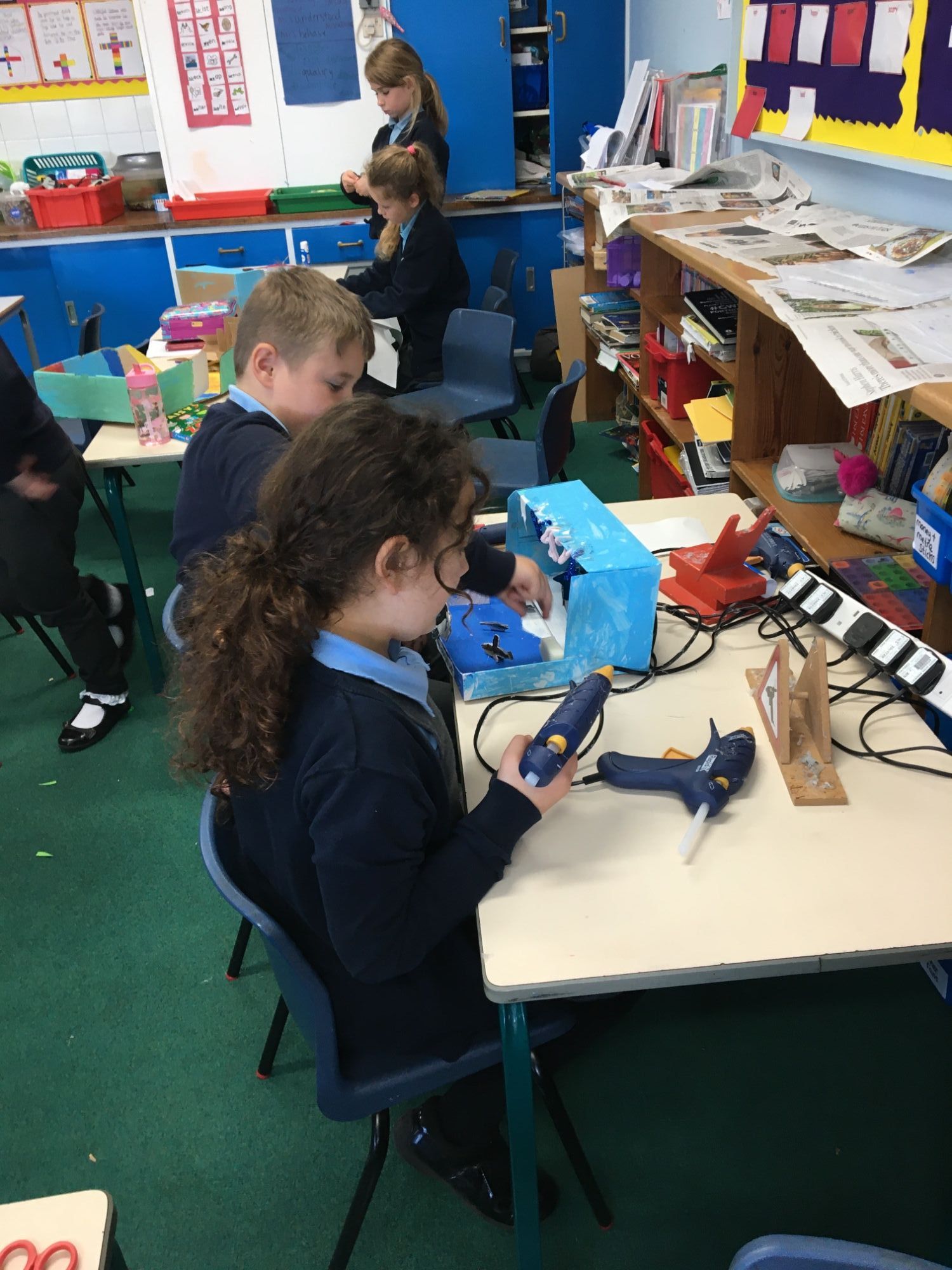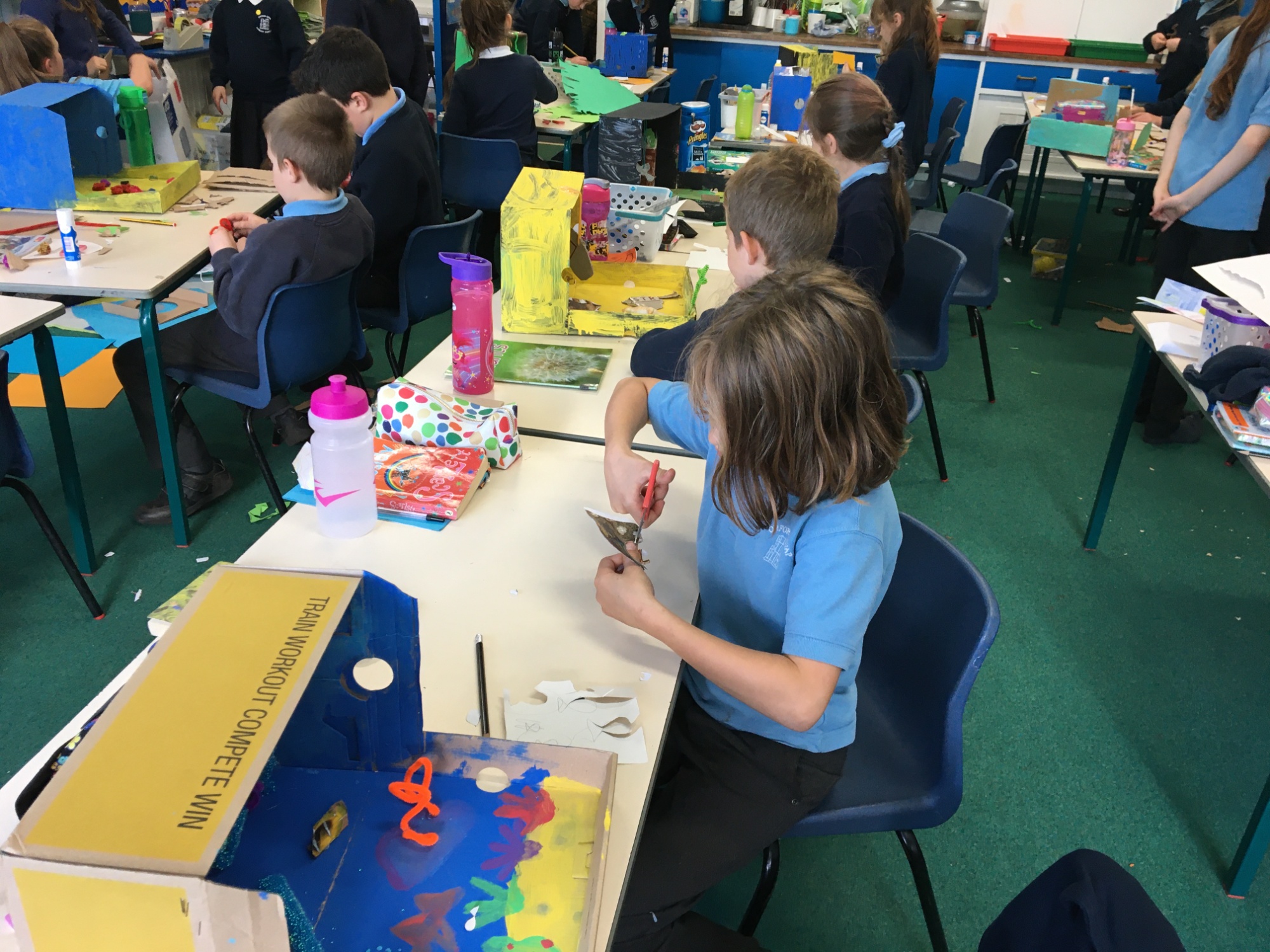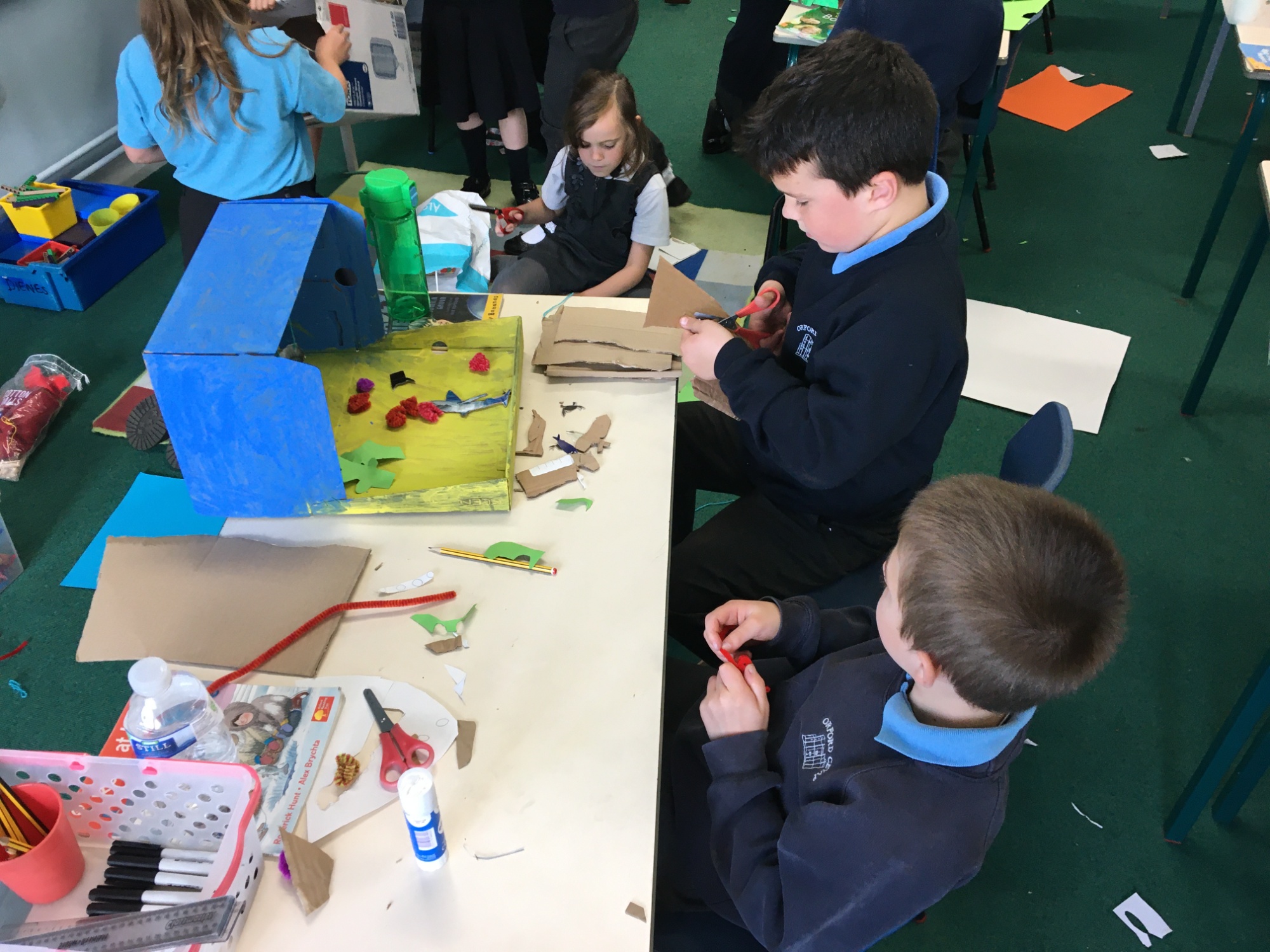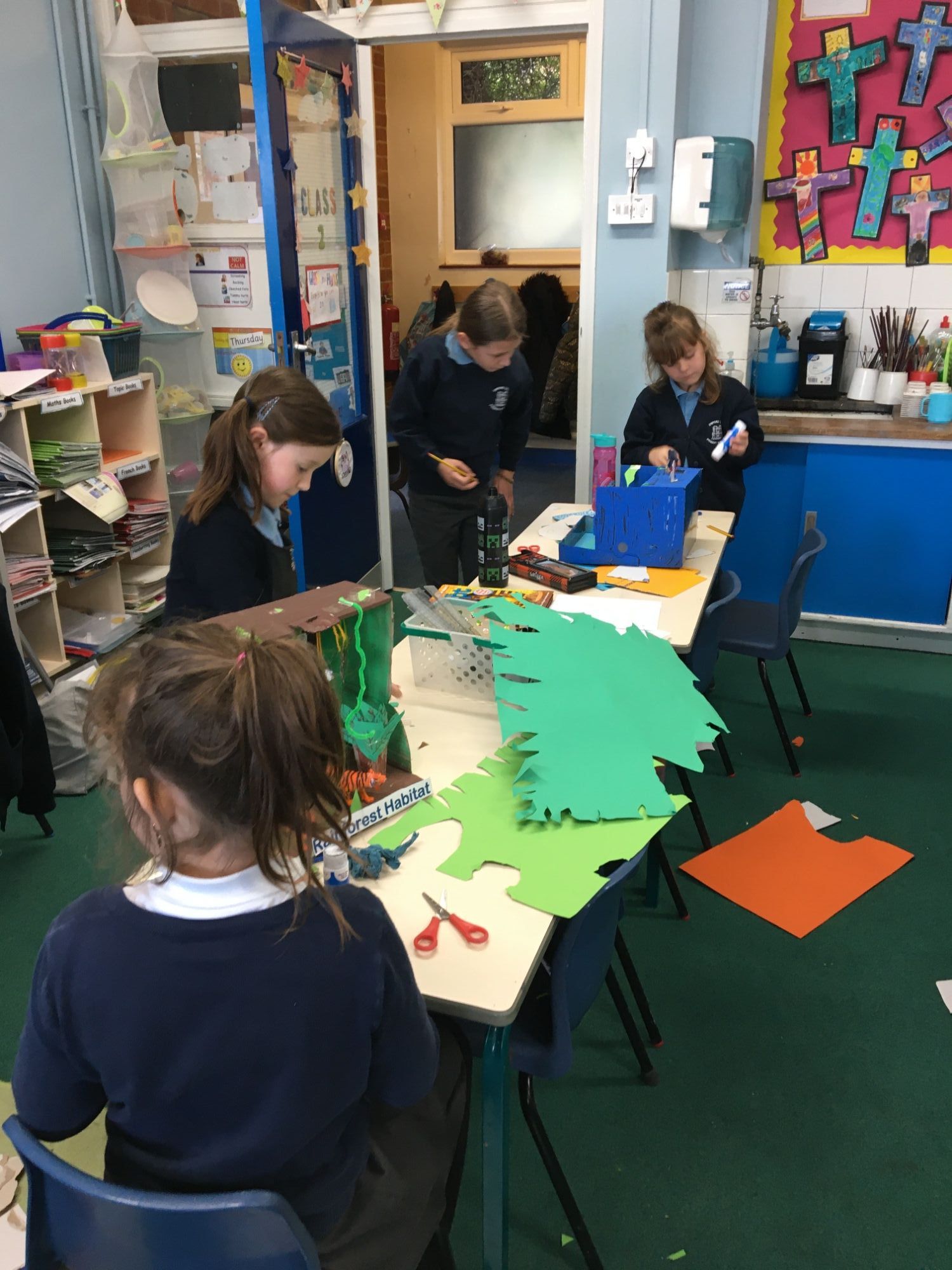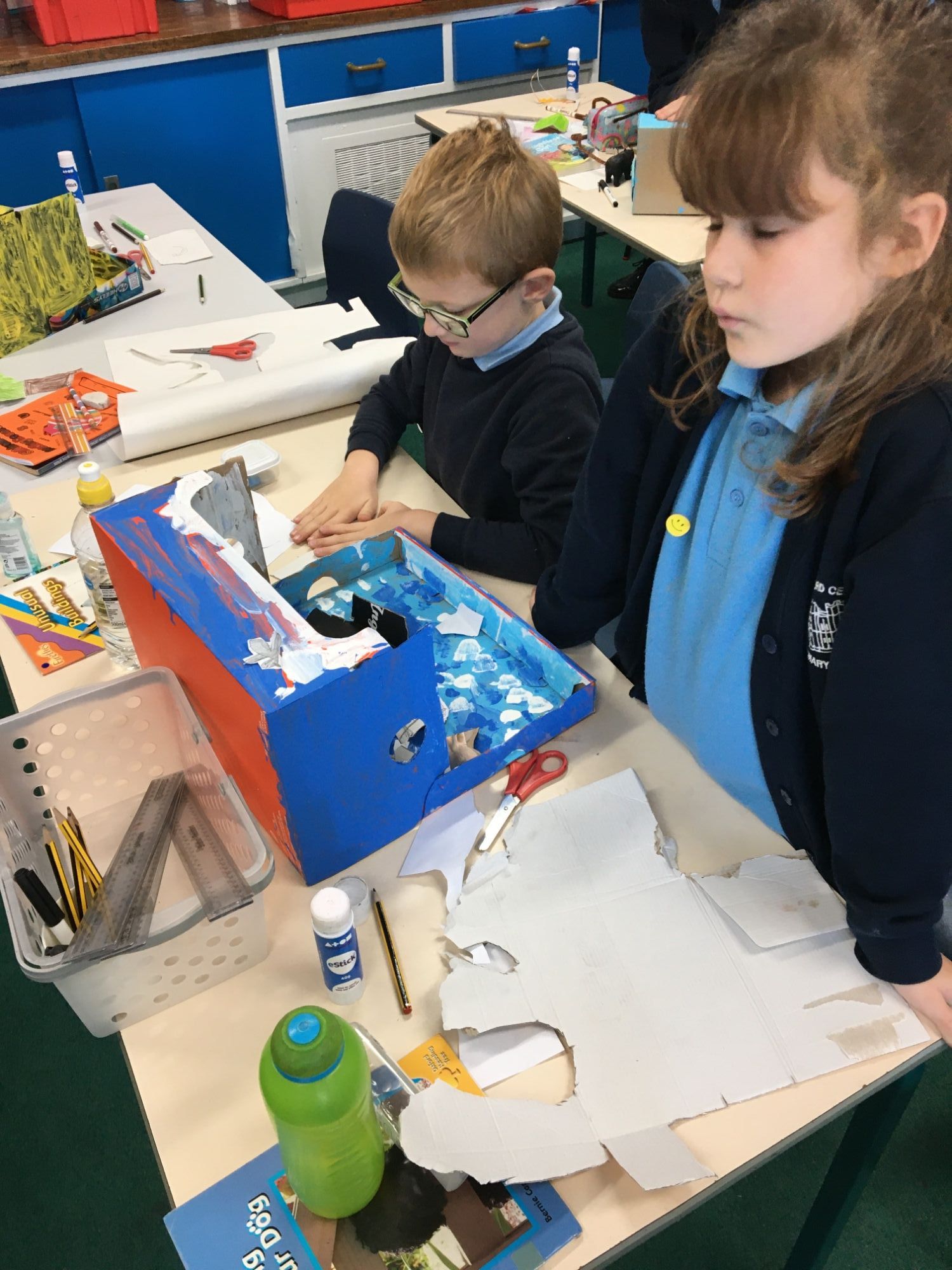 And here are the finished models. The classroom display will look EPIC once they're mounted on the walls! What a super positive end to our first half term back. WELL DONE CLASS 2!!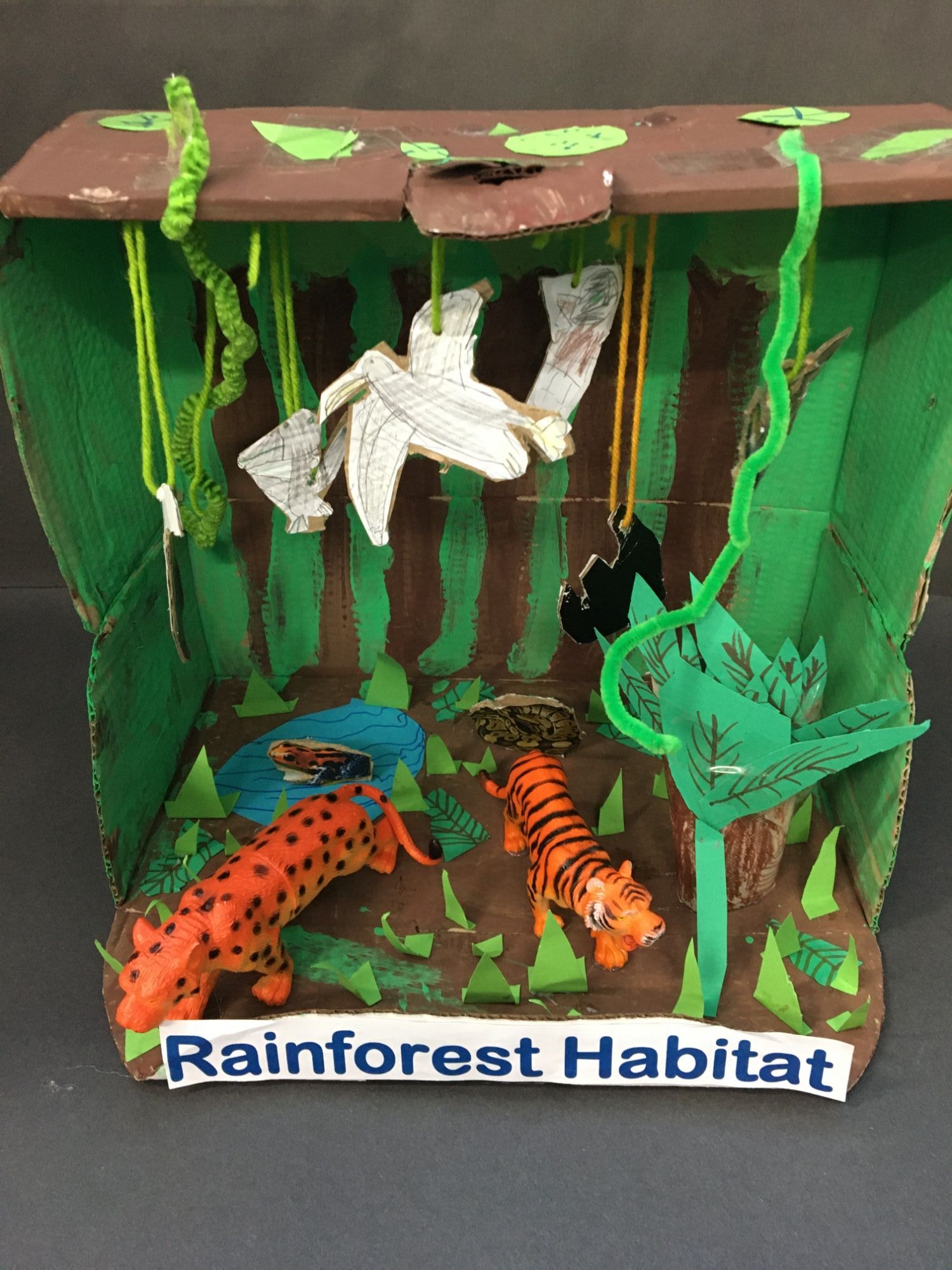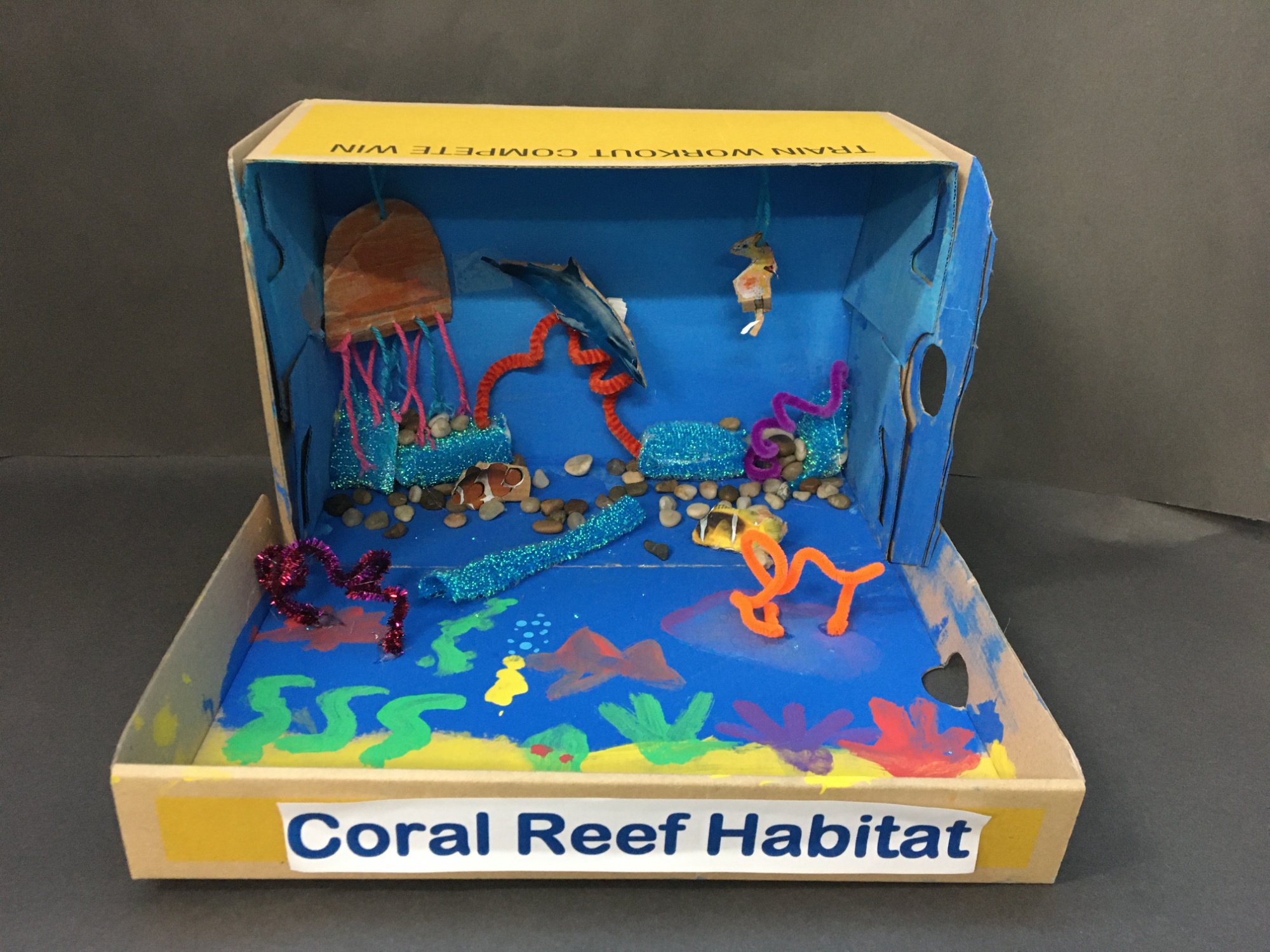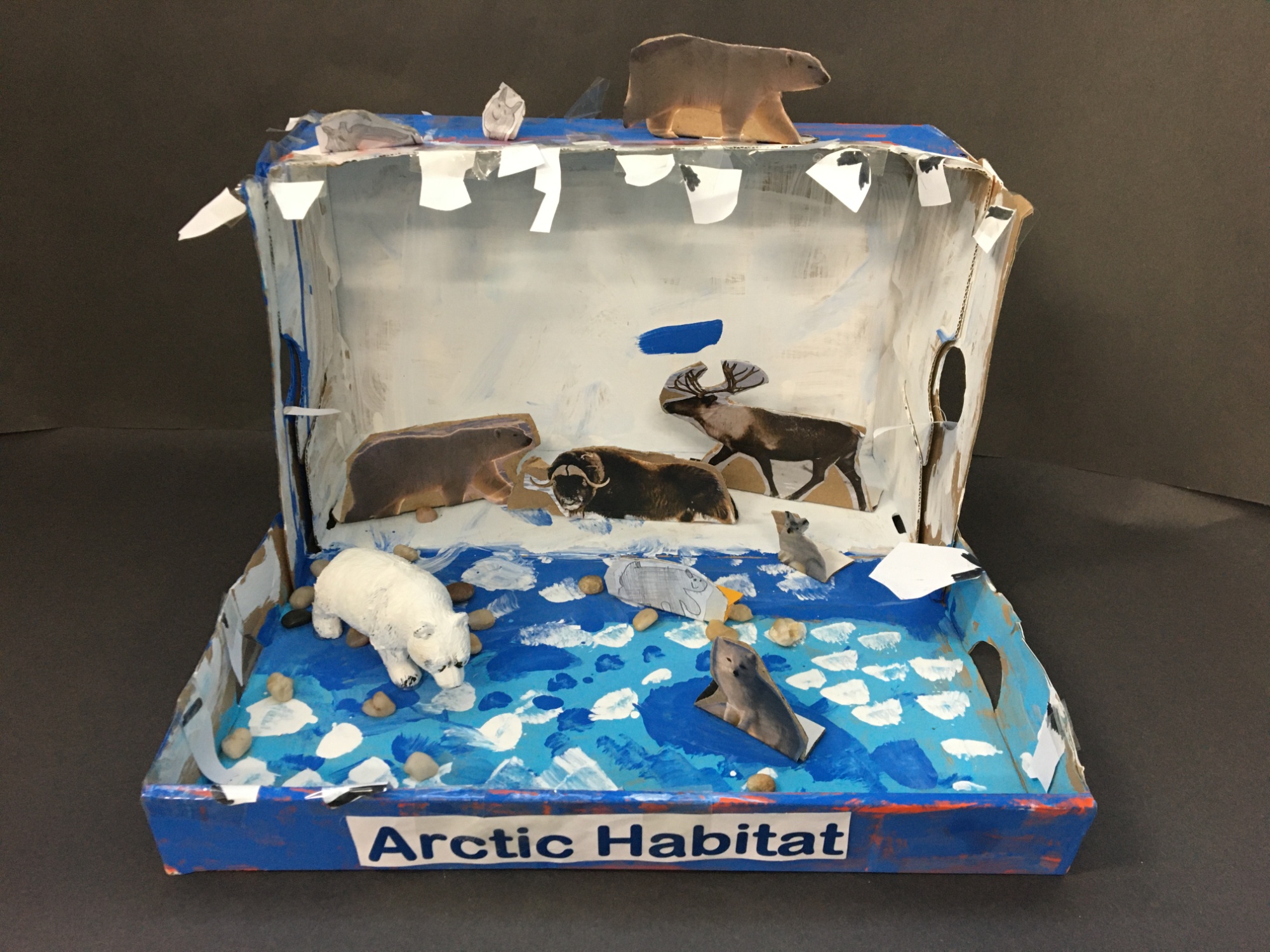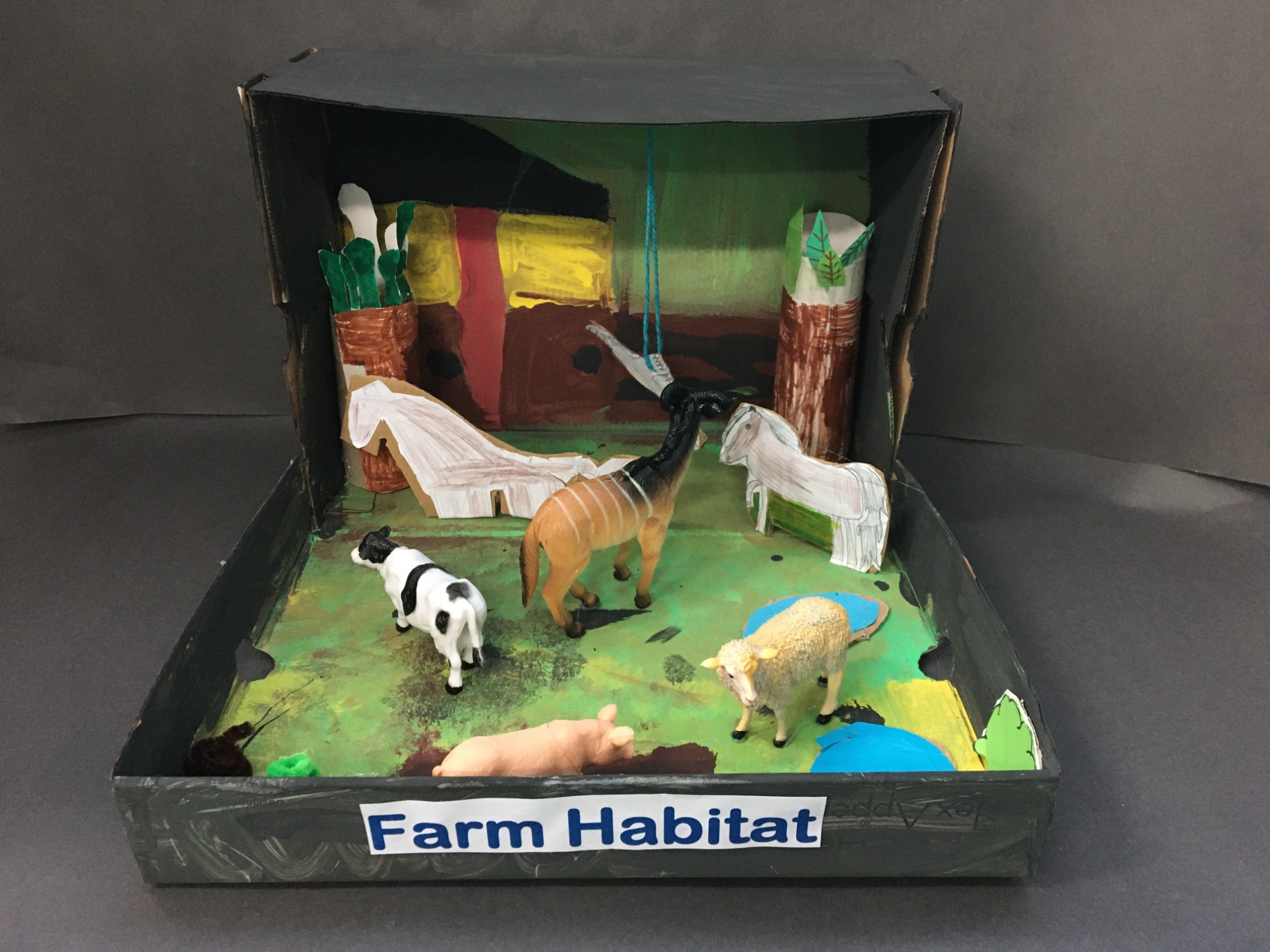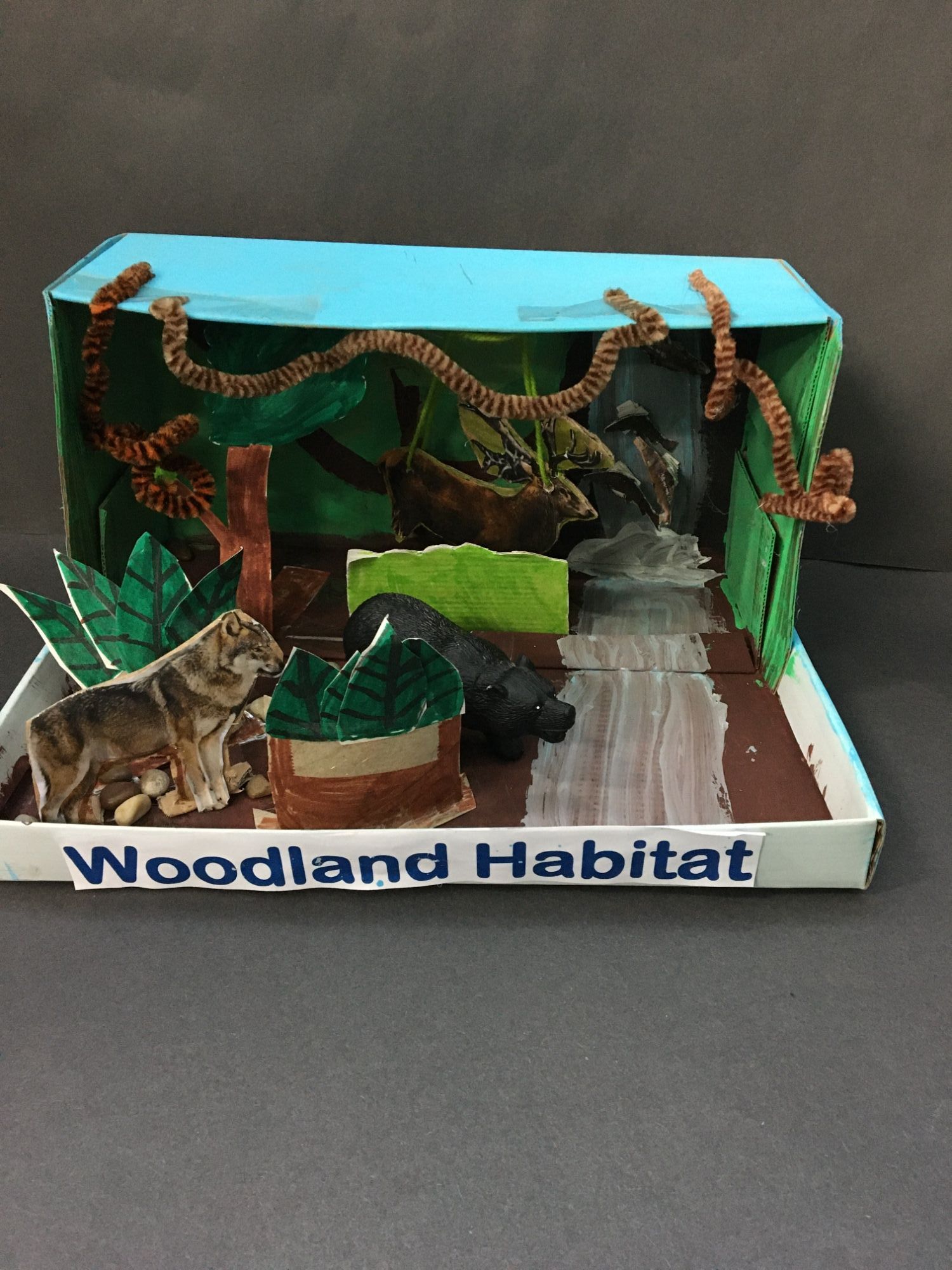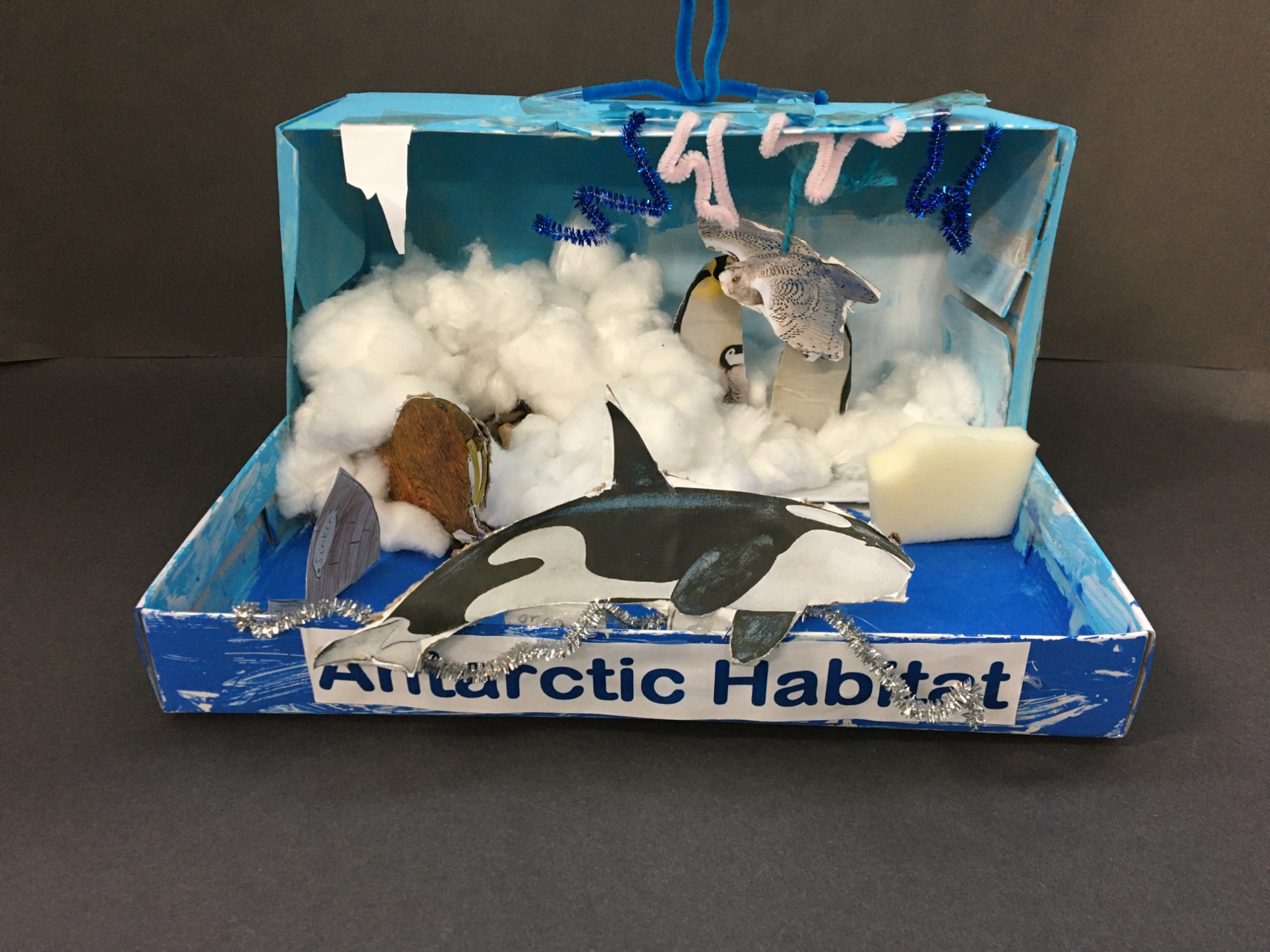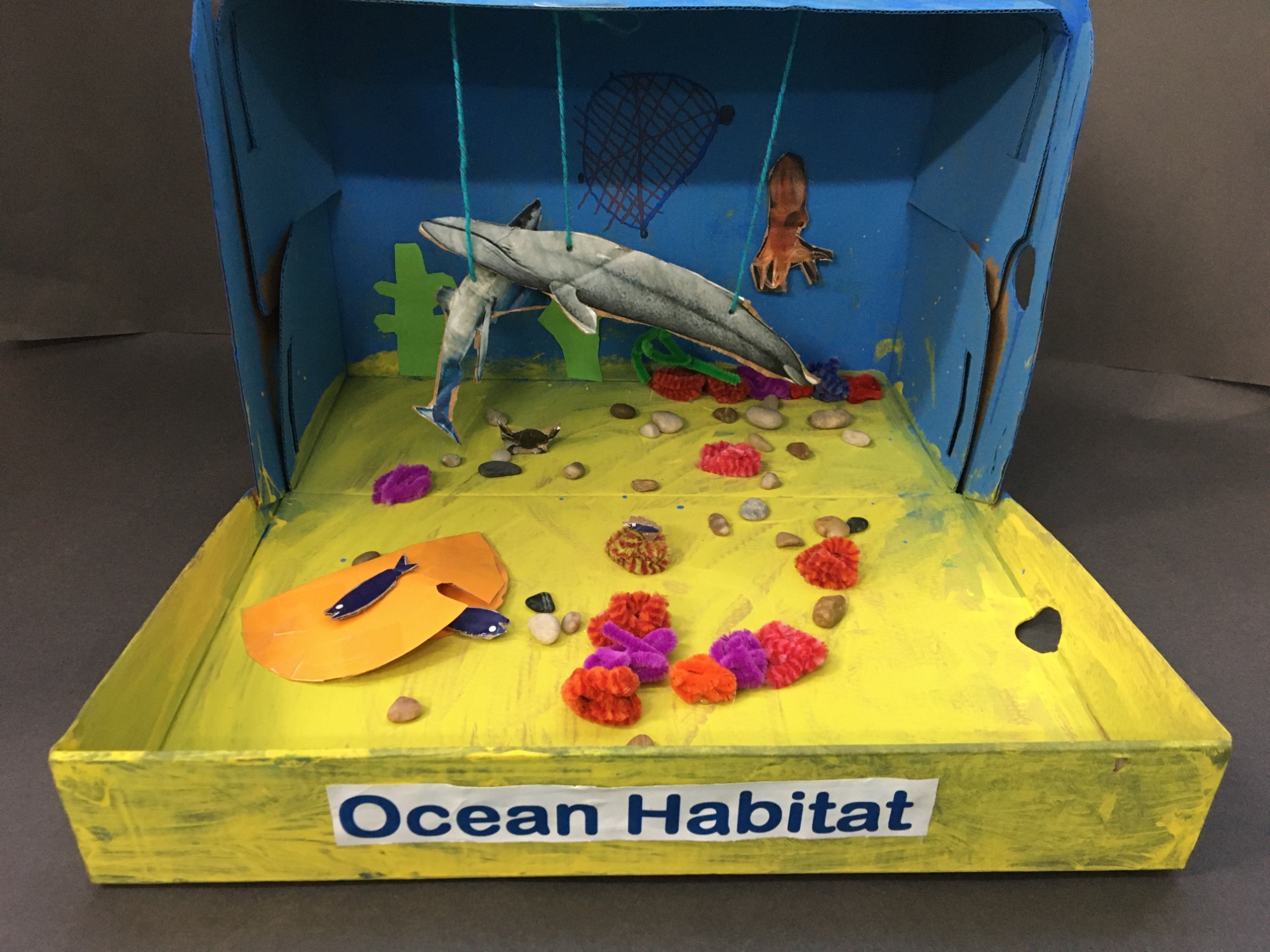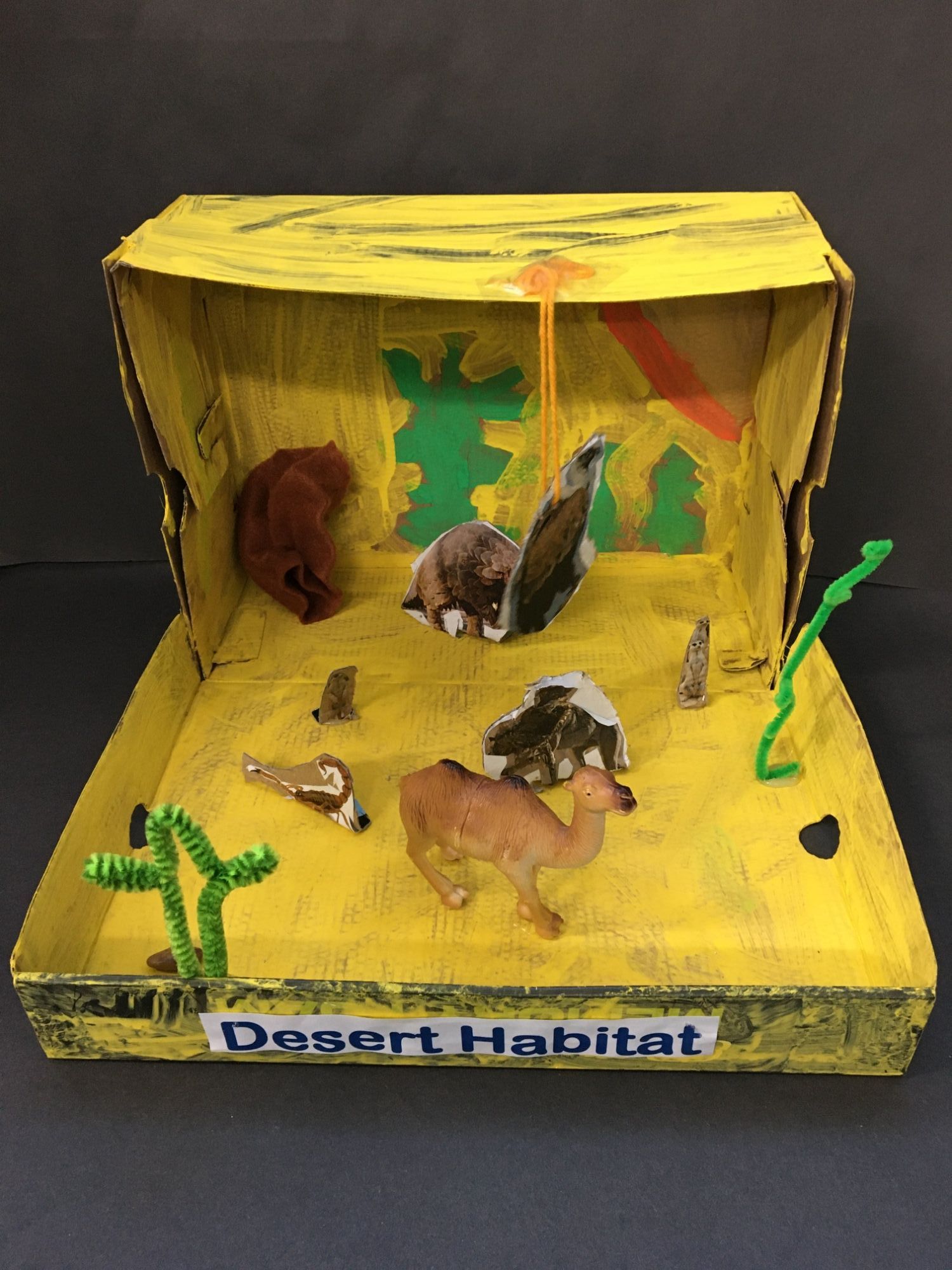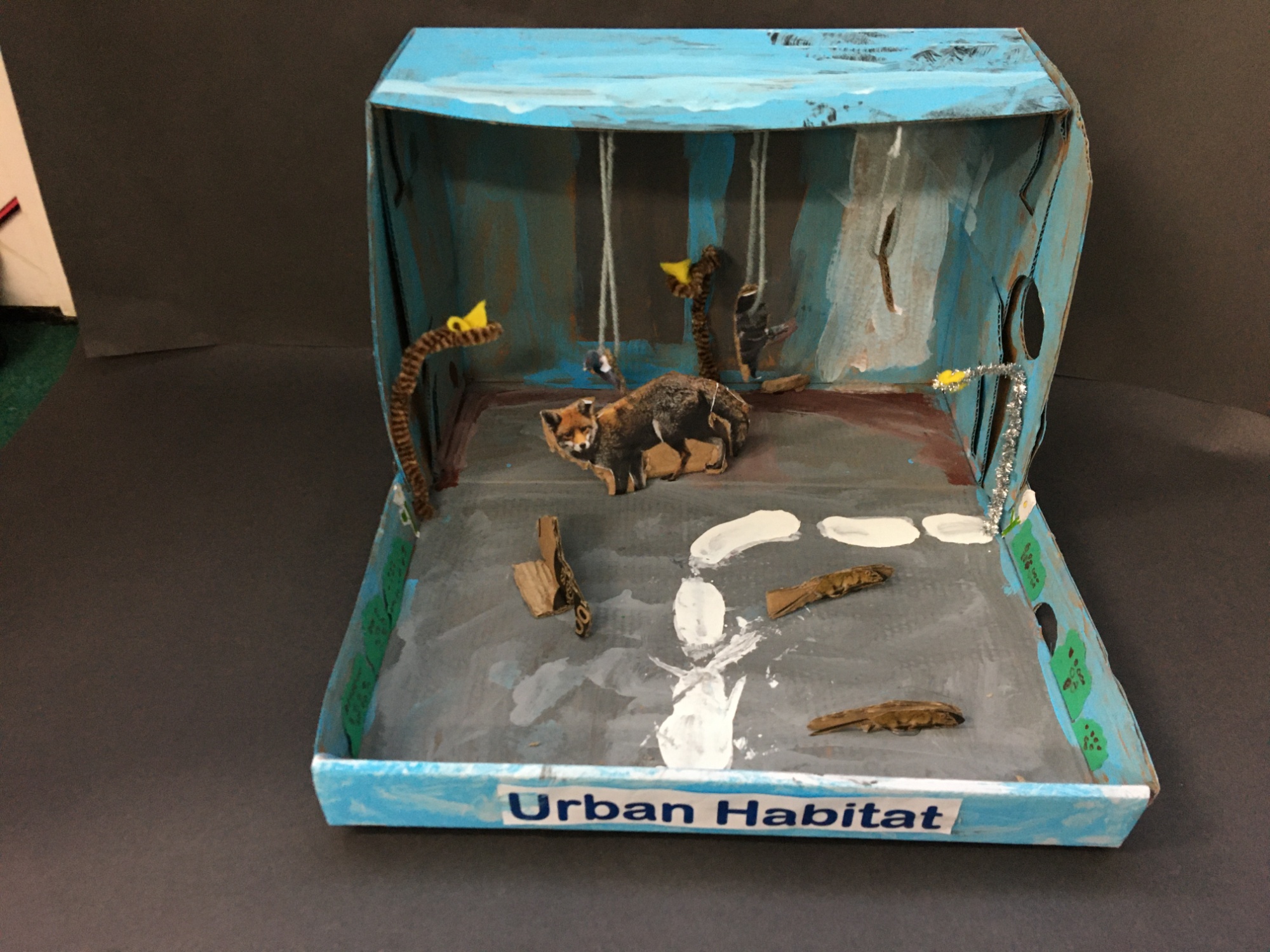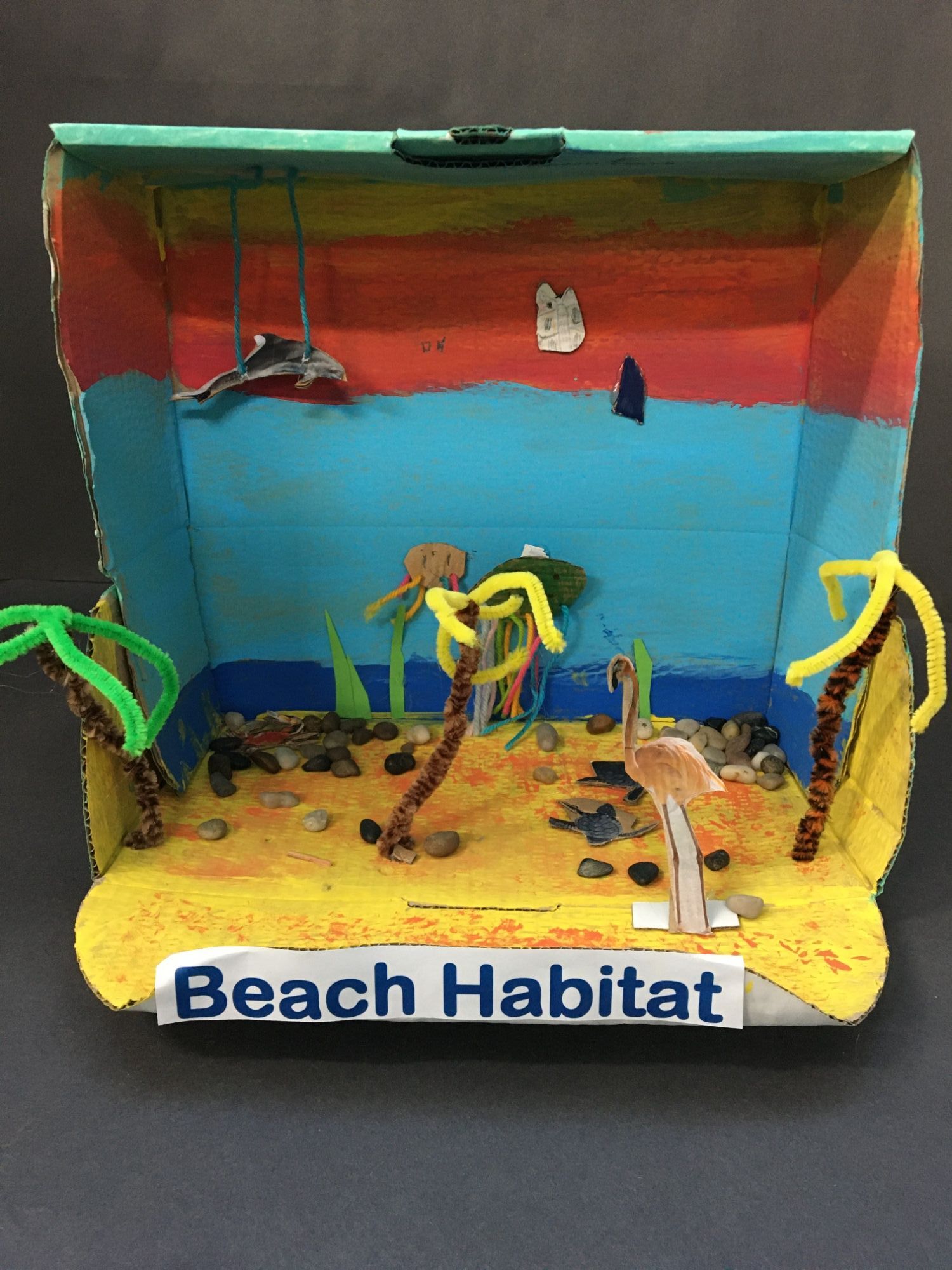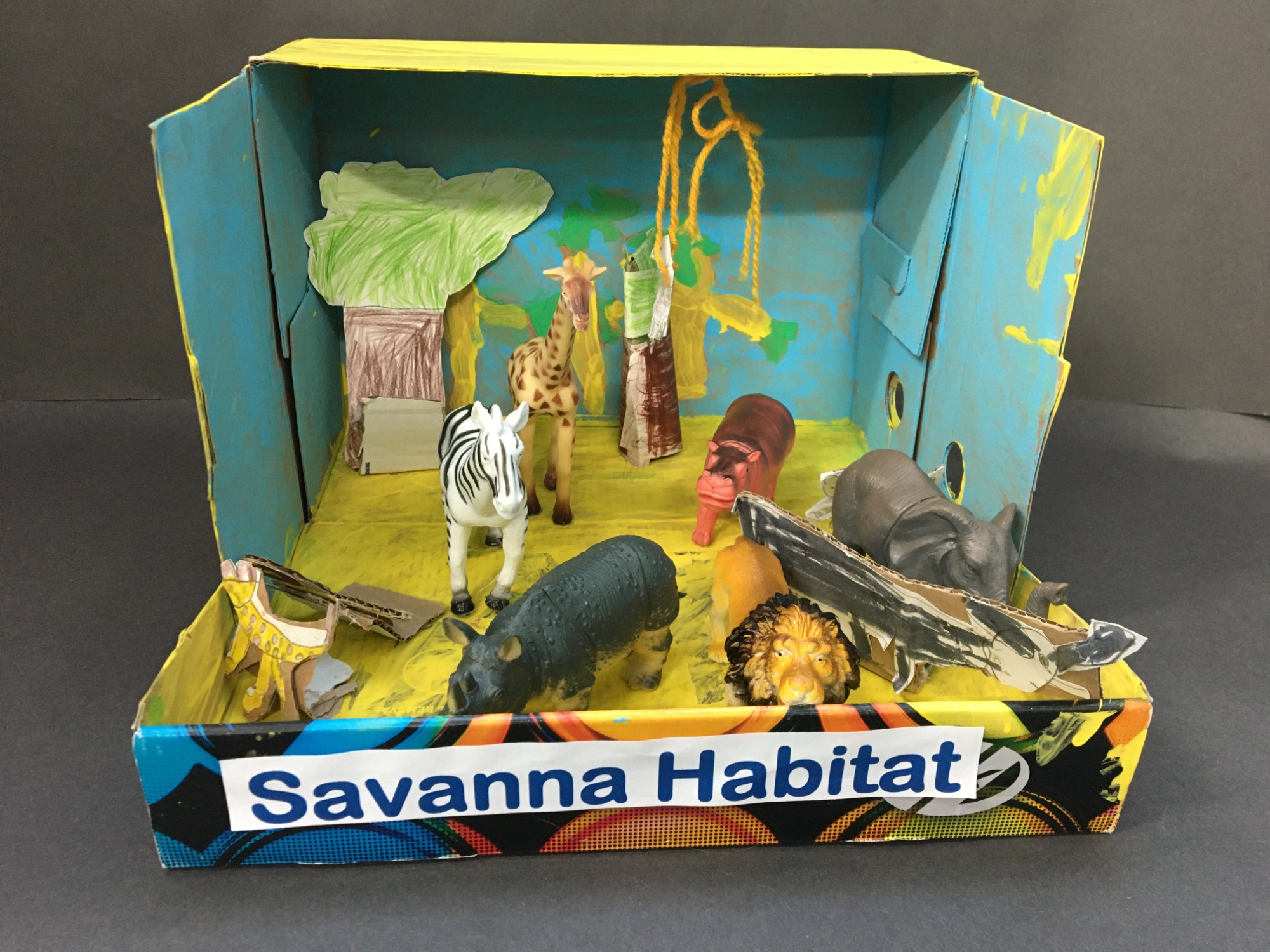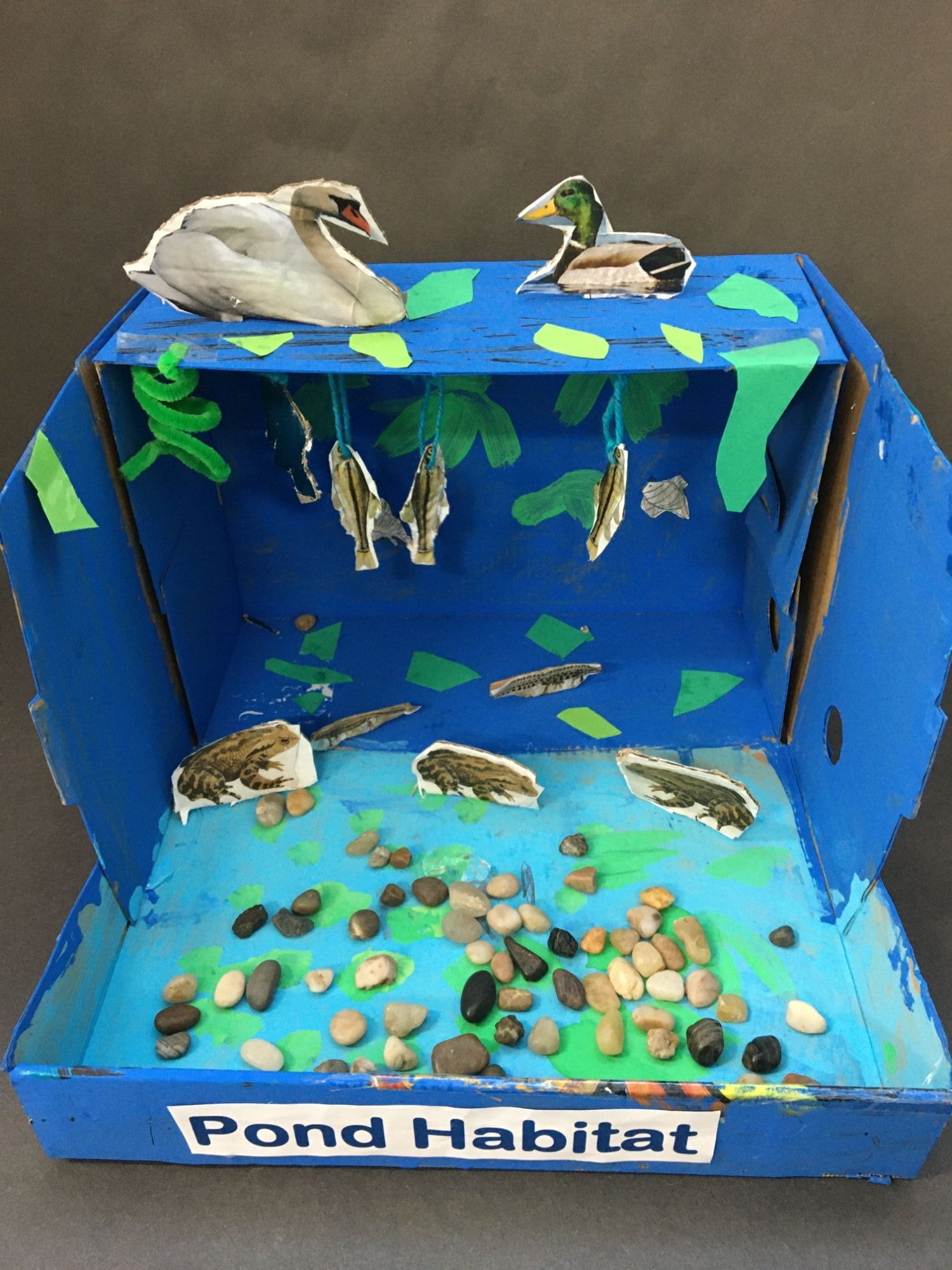 16th October
We have done some super art and writing this week. Hopefully you'll all get a copy of the writing soon, but in the mean time - take a look at our artwork! This week we were studying John Brunsdon - a local landscape artist who used bold lines and colours. We were given part of one of his paintings and had to continue his work - I think you'll agree they look AMAZING!
1st October - there seems to be a problem with the app showing photos, you may have to go direct to the website to see them!
Today we went on our first trip of the year to Foxburrow Farm in Melton as part of our science learning on food chains and habitats. We had a BRILLIANT time!! Please see all the pictures in the "photos from around our school" page.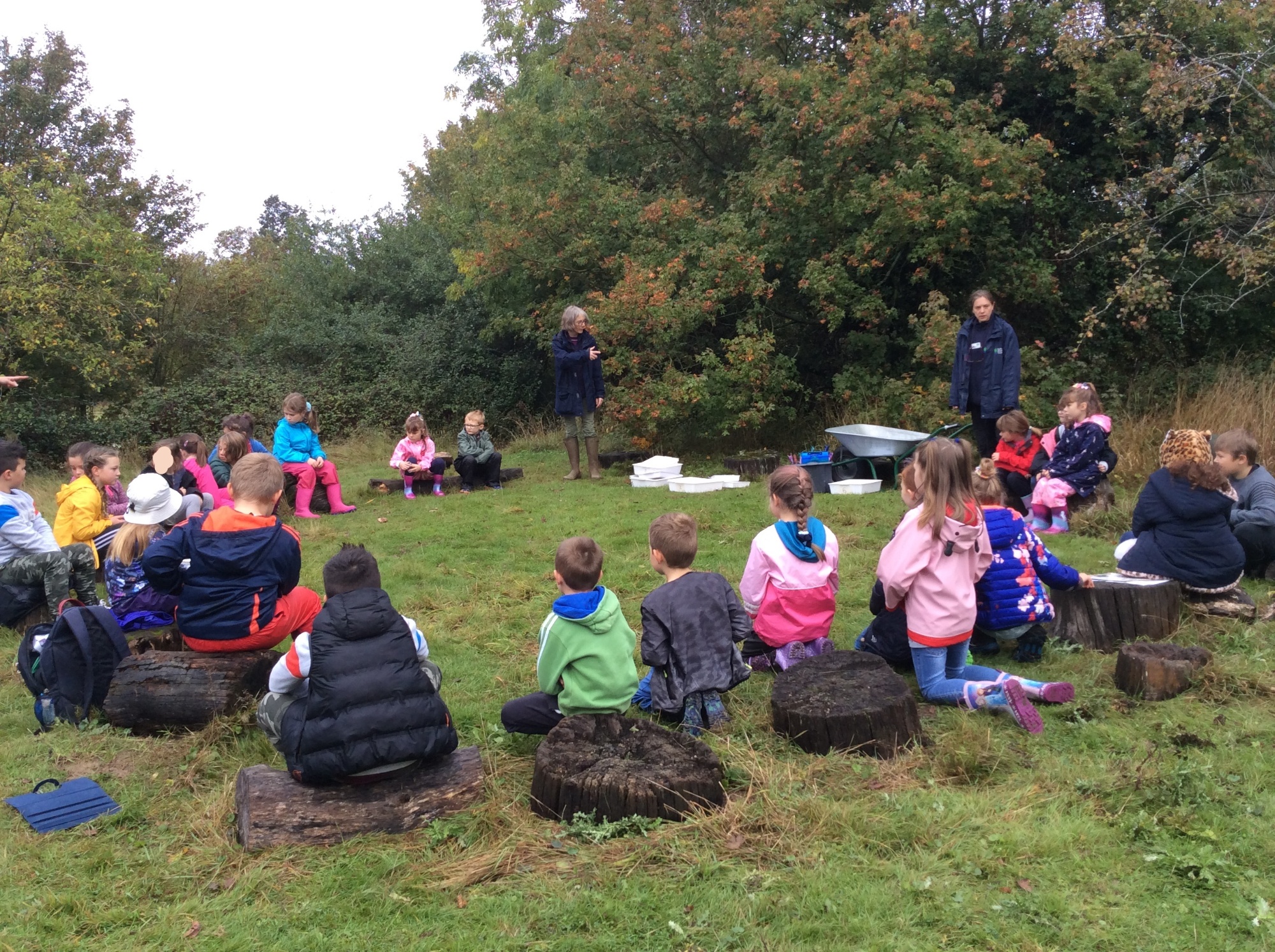 First we visited the orchard to go "invertebrate hunting" – we found newts, frogs and a cat (?!) which didn't count. However, we also found lots of spiders, snails, worms, beetles, woodlice and even a Devil's Coachman – the Suffolk Wildlife Trust staff got very excited as they said these are super rare!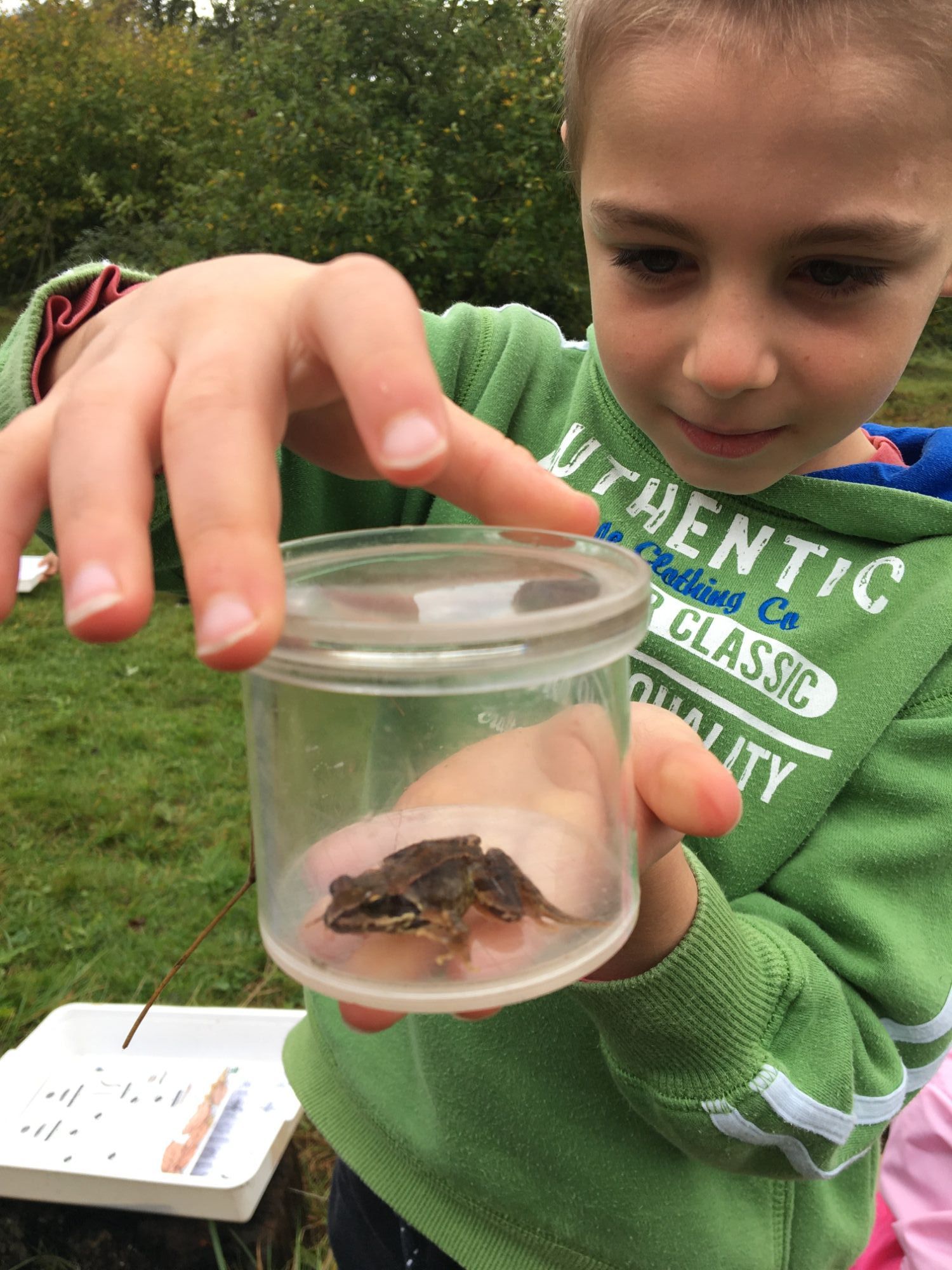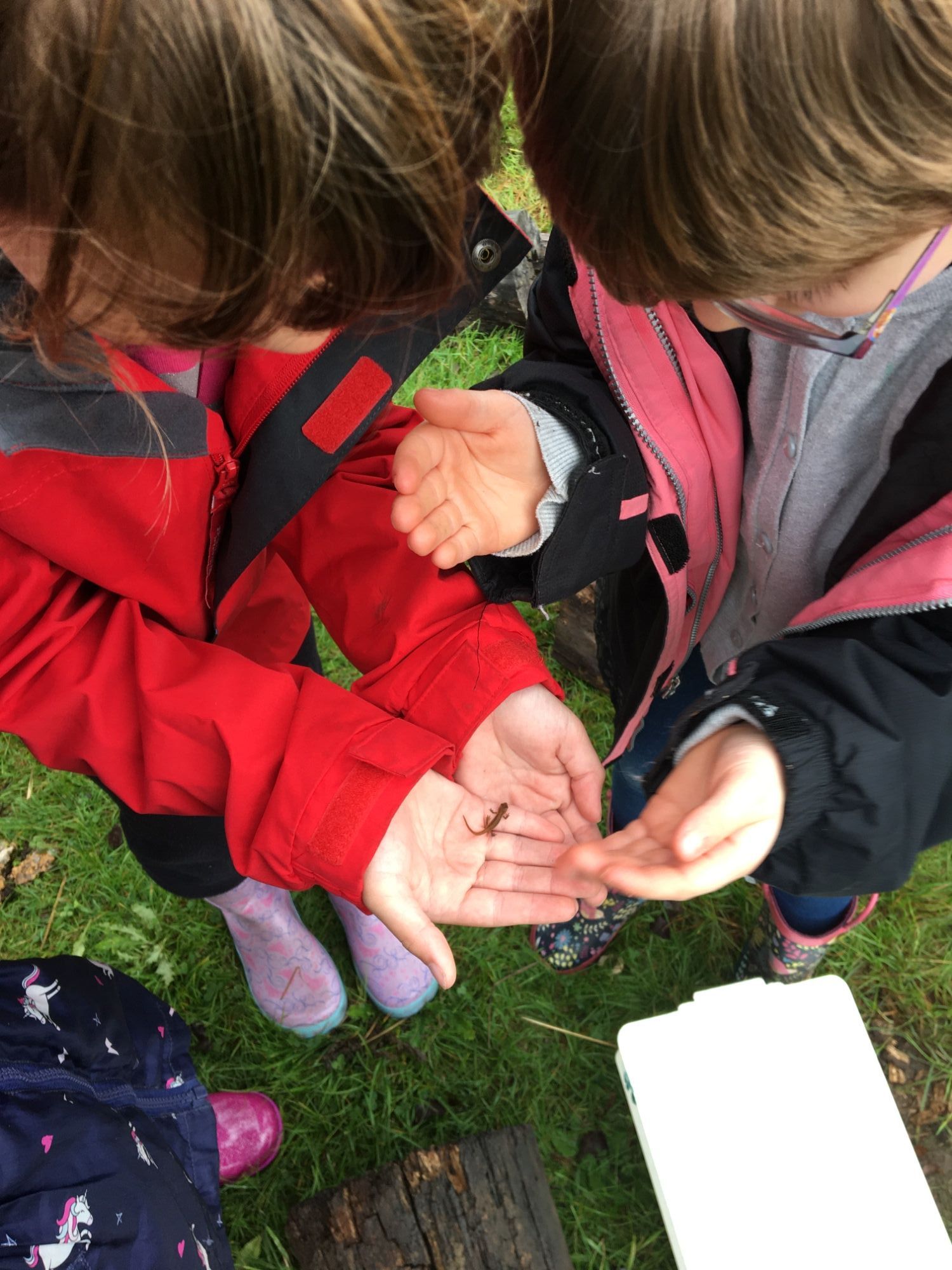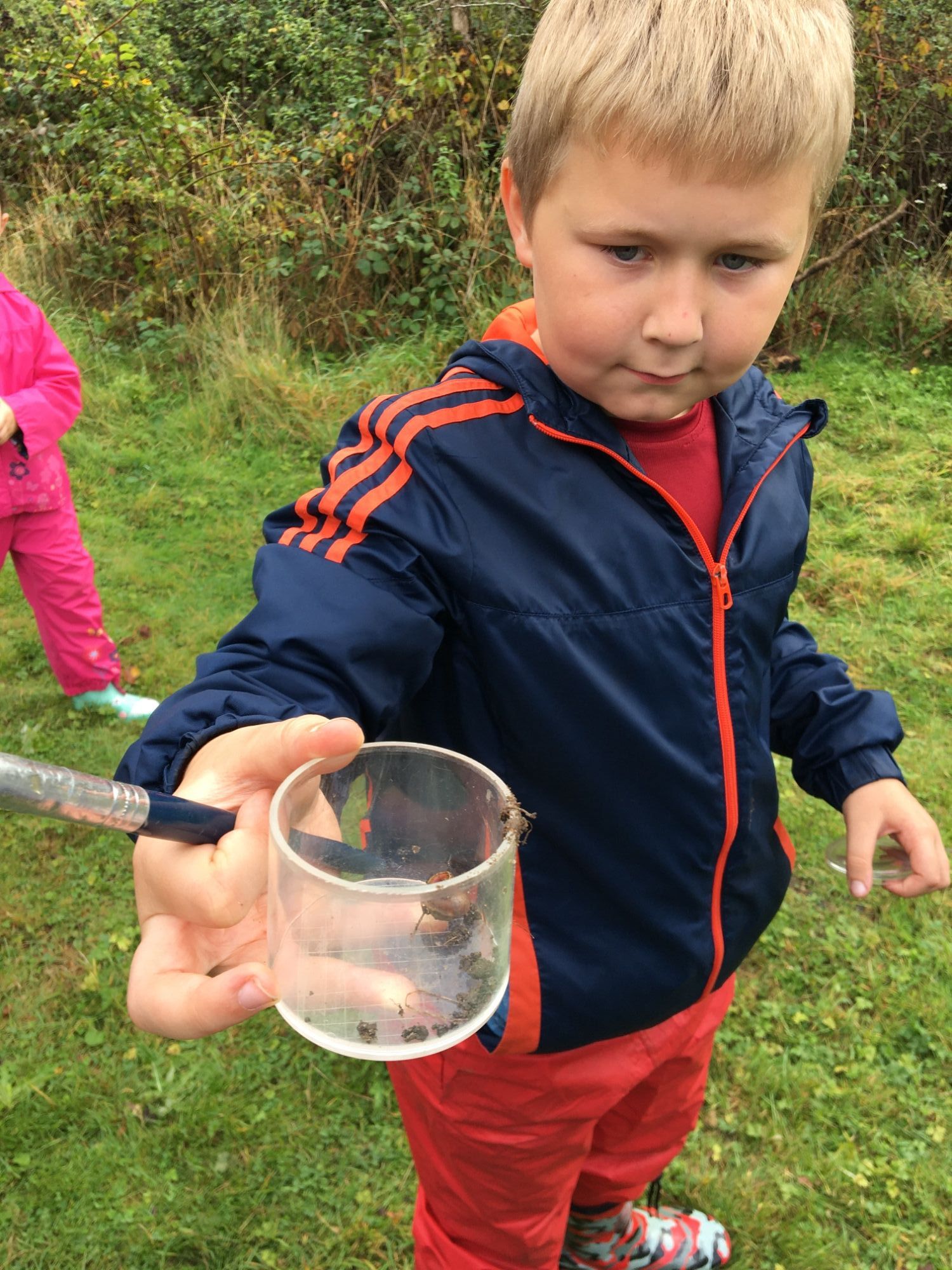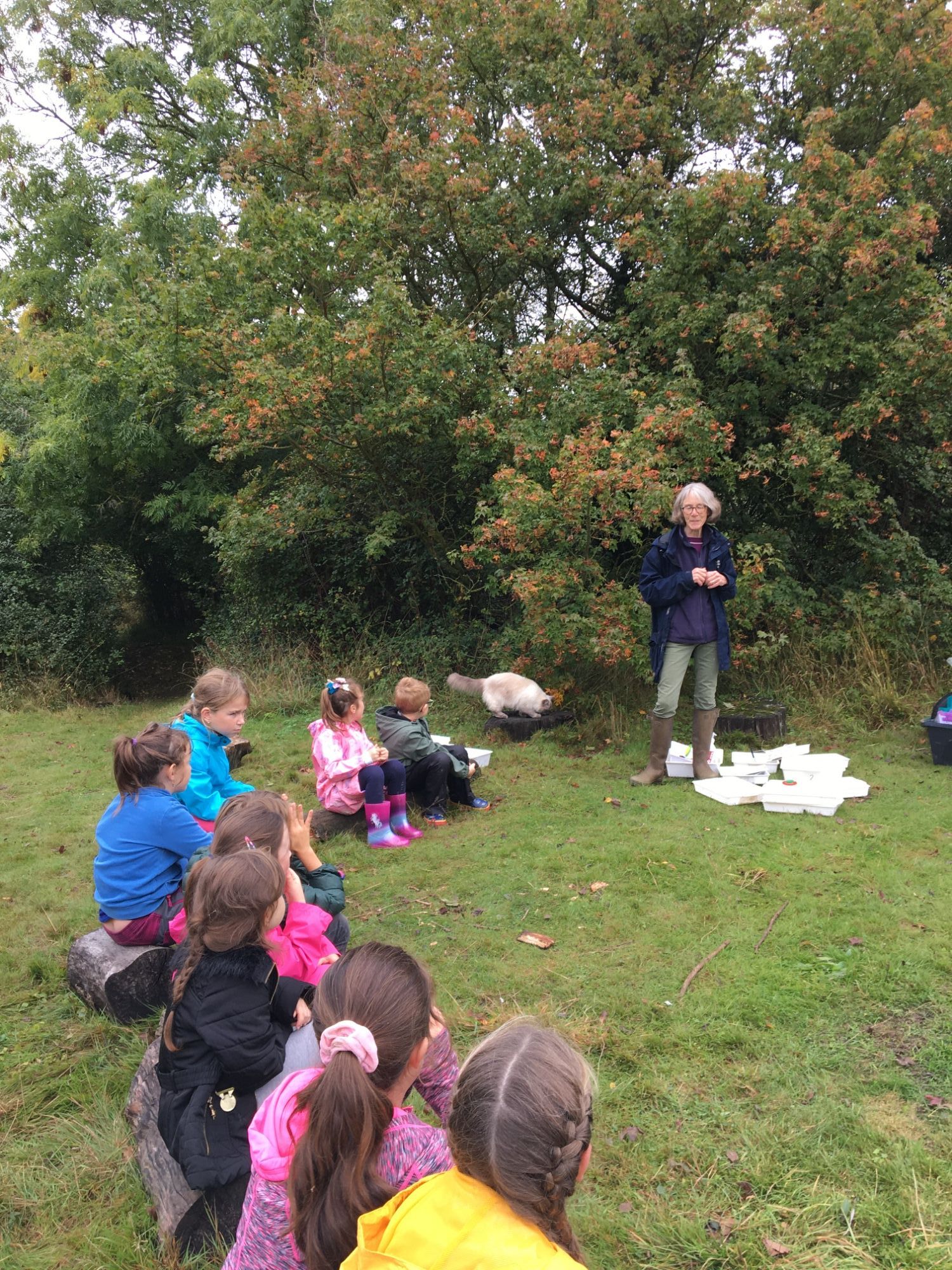 Our next activity was identification in the woodlands. First we played a description game where somebody found a leaf and described it, and their partner (without looking at the leaf) had to try and draw it – there were some really impressive results! This was followed by being given some tree cuttings, our job was to hunt through the woodland to find the tree each branch came from and identify it. We now know what maple, oak, ash, cherry and hawthorn trees look like. Our final task before lunch was to hunt evidence of animals – there weren't many tracks but there were lots of nibbled nuts and cones and burrows.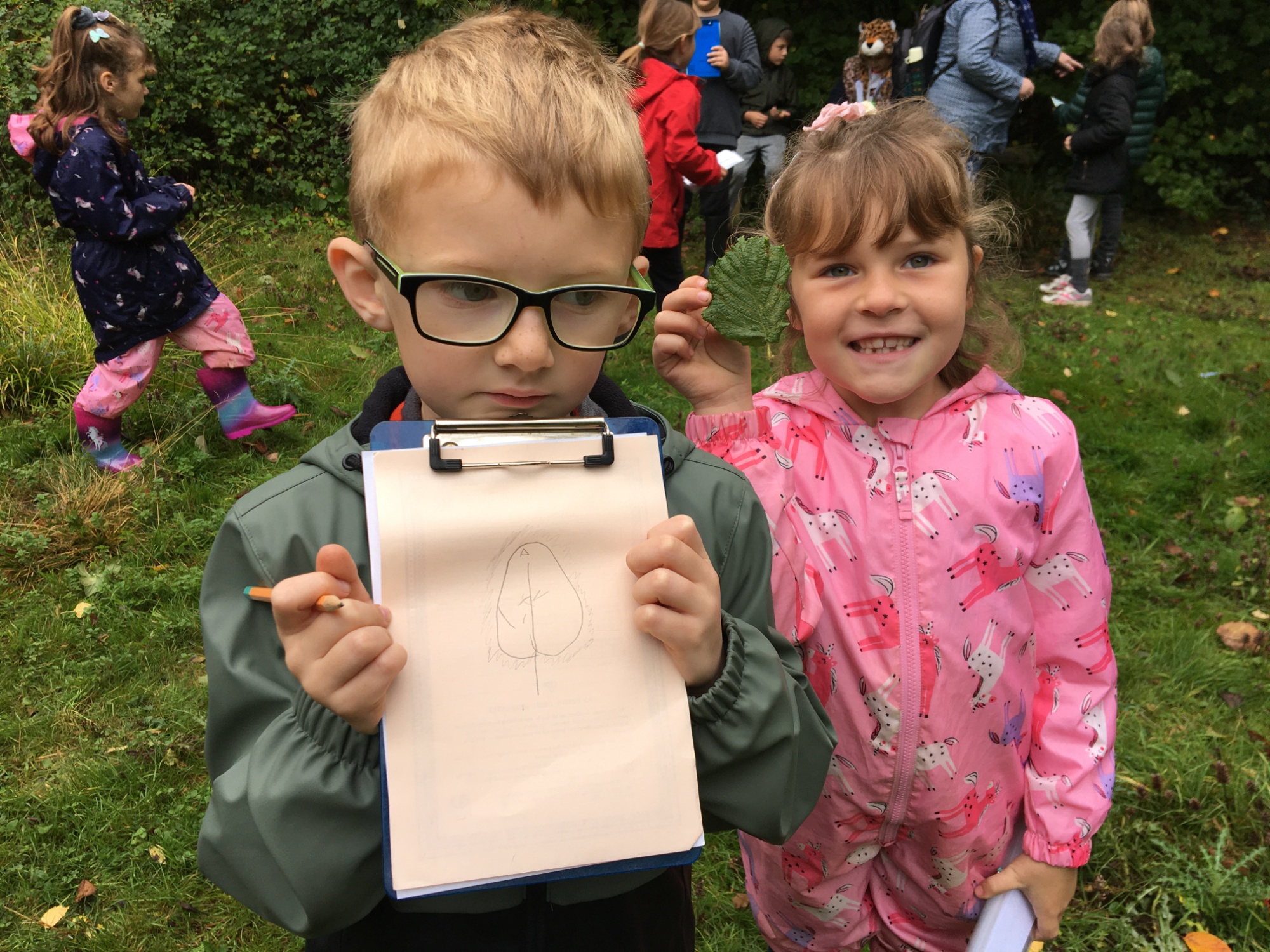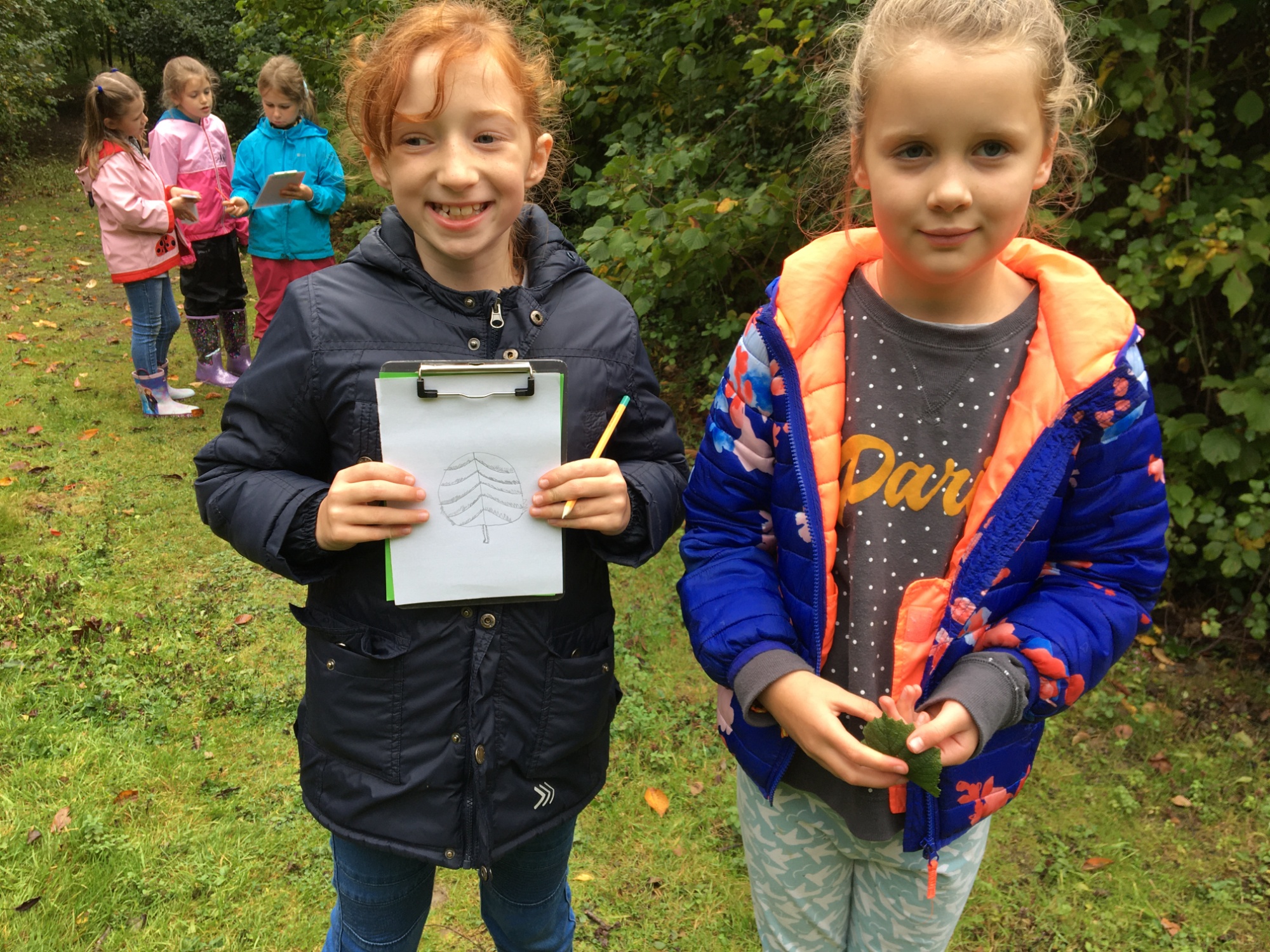 Finally, we got to go pond dipping – definitely the highlight for us all! We all got a go at sweeping the nets in the water then we had to pour the contents into a washing up bowl. Unlike the invertebrate hunting, our knowledge of pond creatures was limited, so we had to use the classification key to help us. Some of the highlights were crested newts, boatmen, freshwater shrimps, backswimmers and whirligig beetles.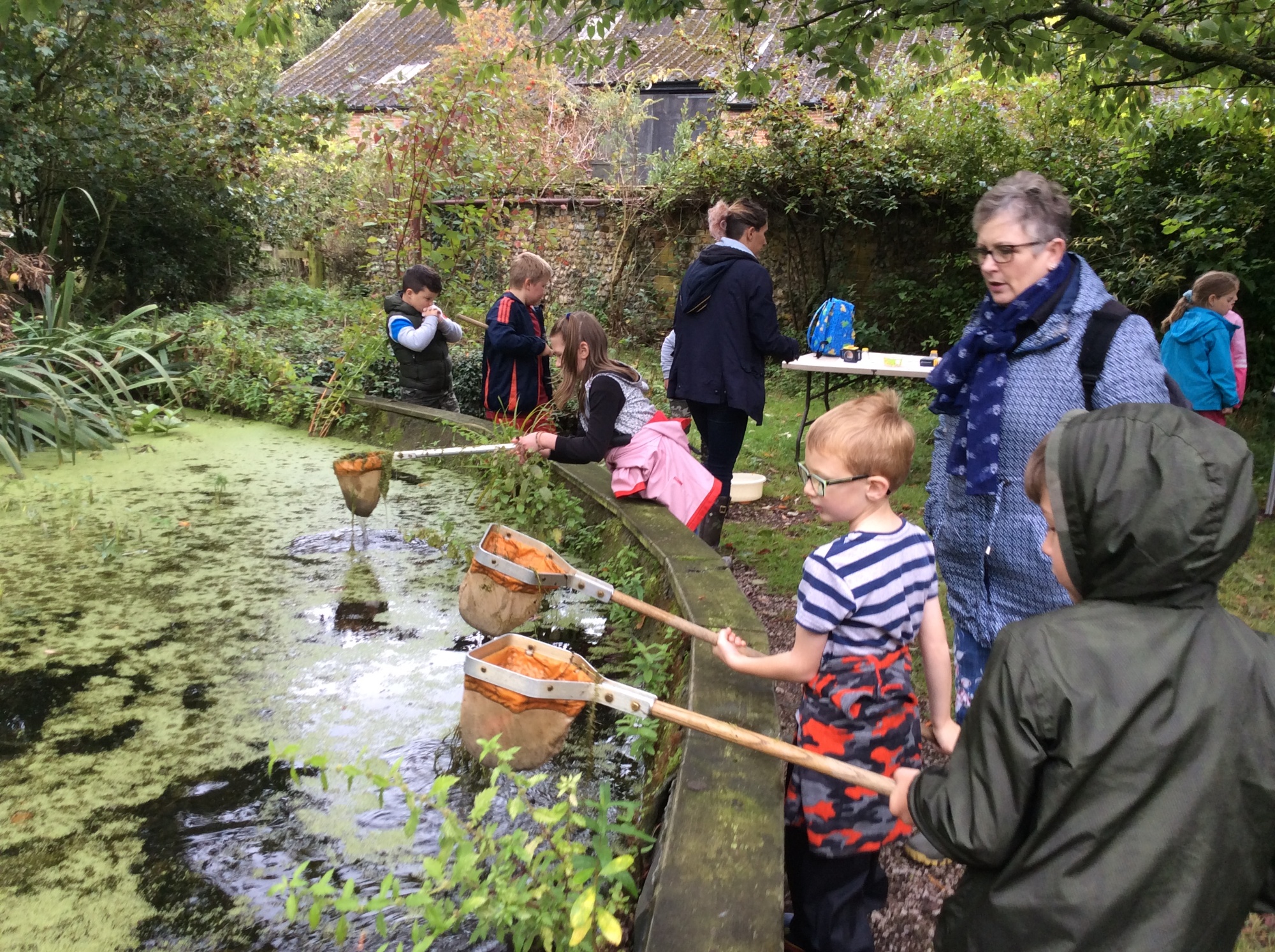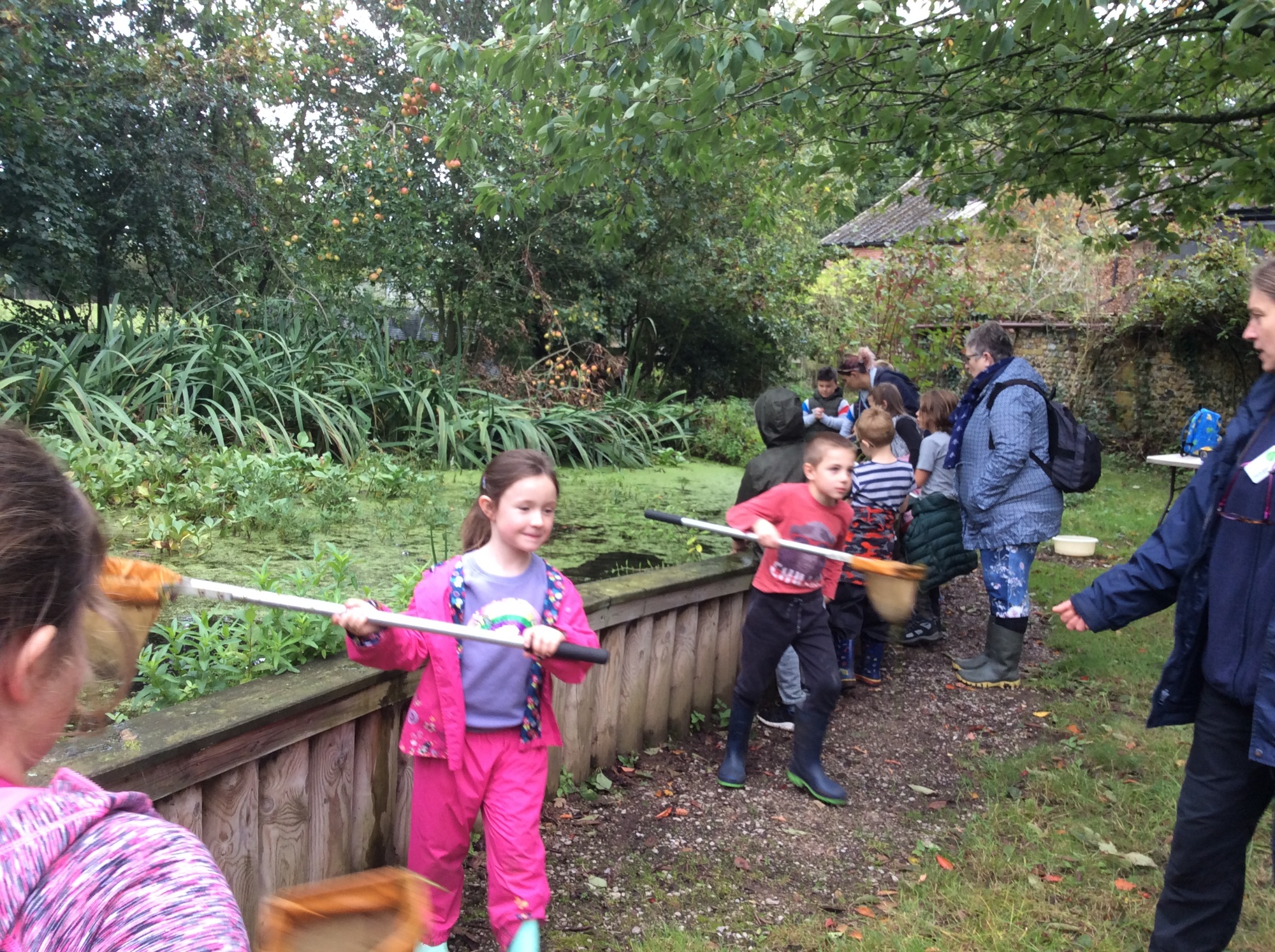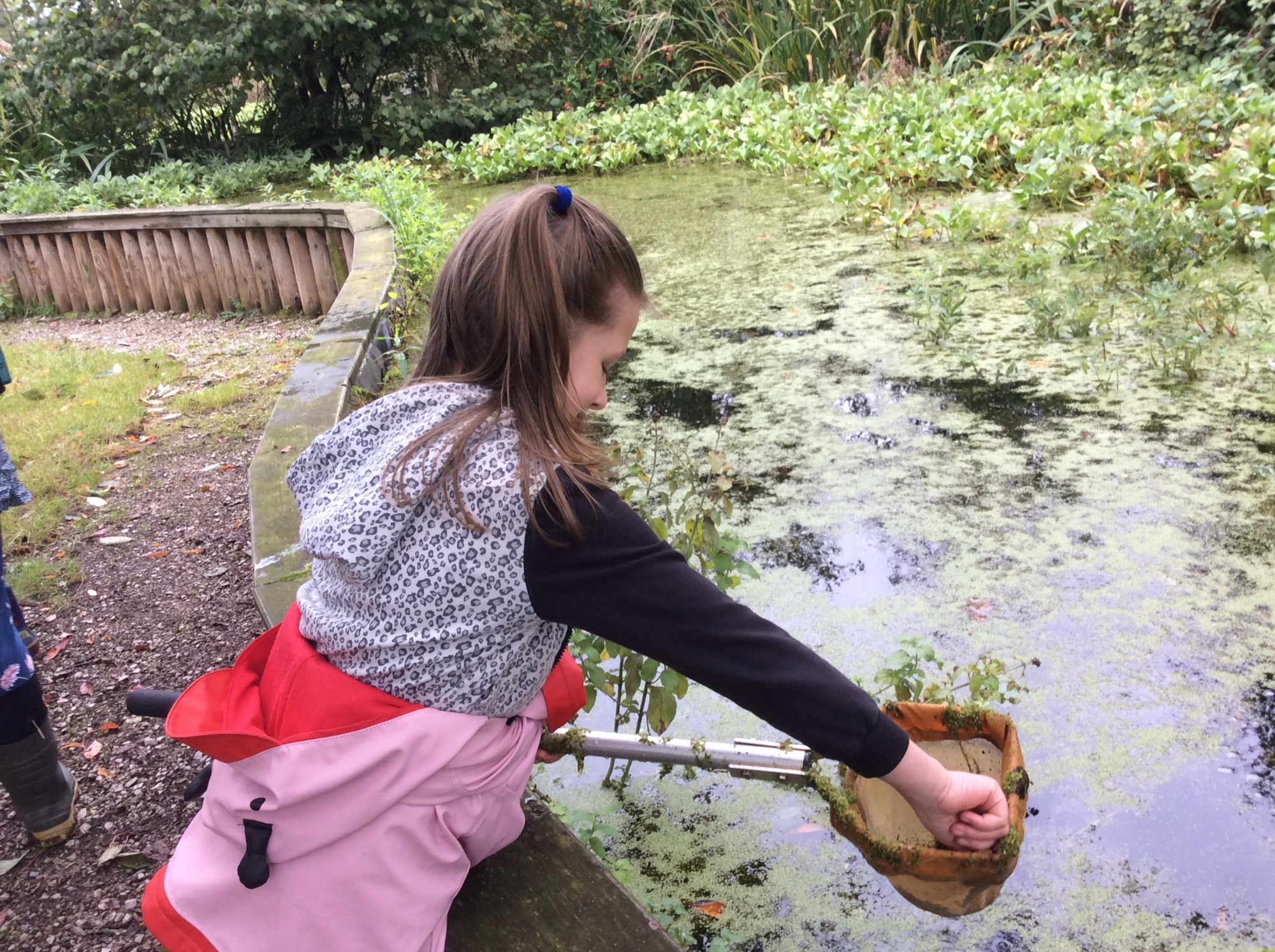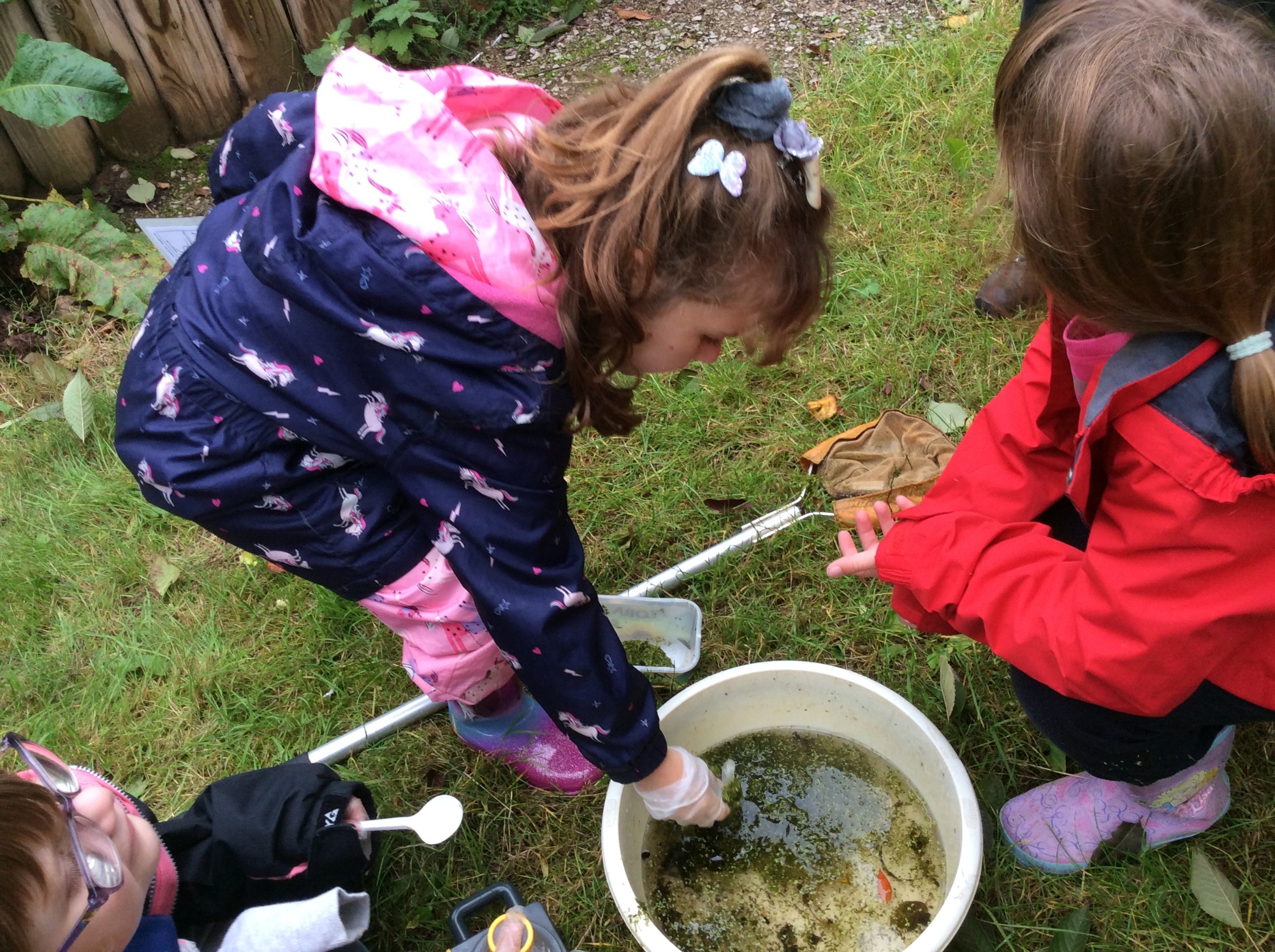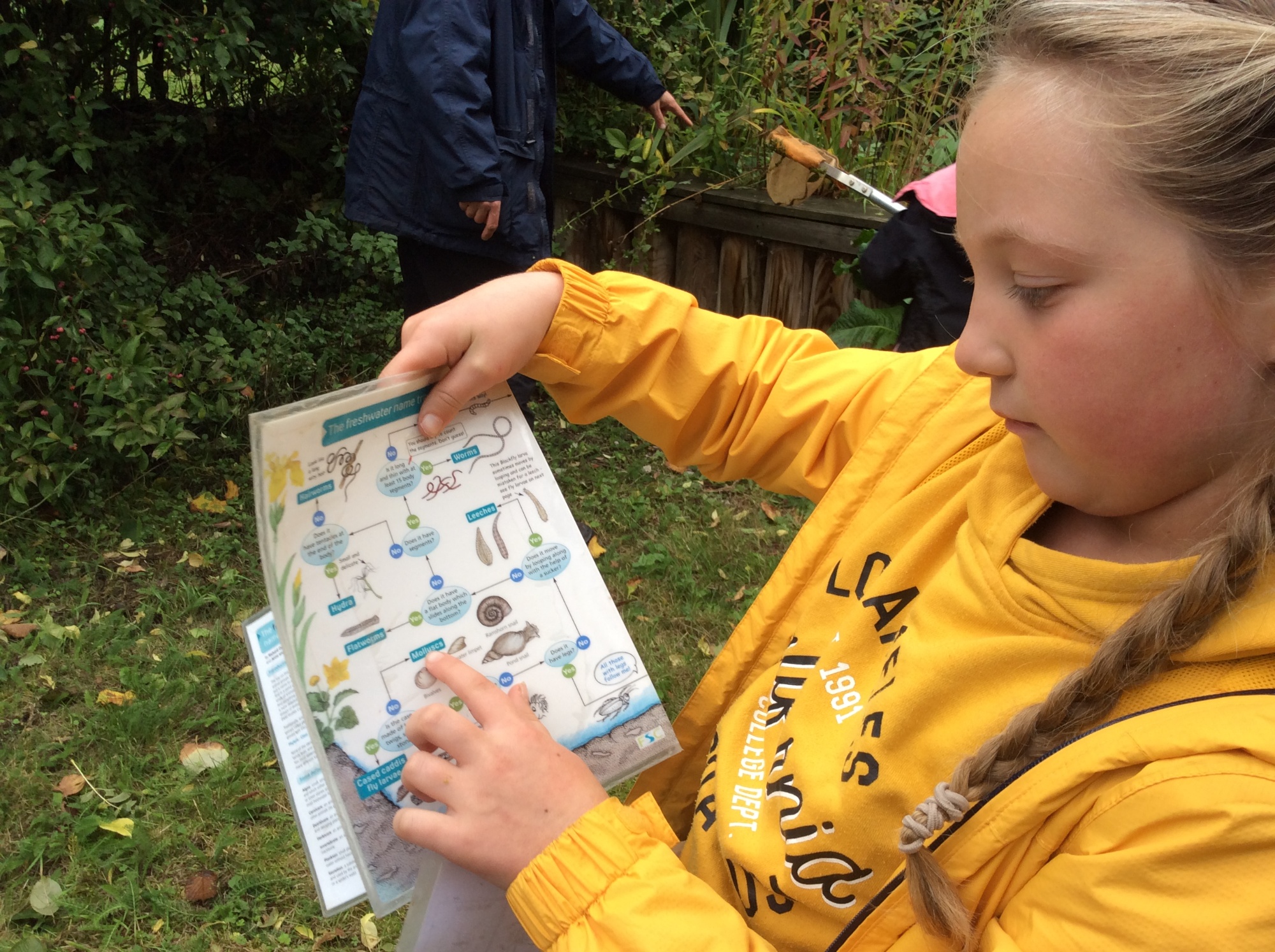 Overall a really super day that's properly kick-started our habitats project! Everyone was brilliantly behaved and had a really enjoyable time!
23rd September
This week Mrs Butler challenged us in collective worship to make rainbows. We decided to create a class one so that everybody got an equal share and we were all part of the chosen design. Some talking points could be to ask your child what colour they were, what the paint felt like on their hands, how many handprints did they get before the paint ran out?
Miss Cannon was a bit cheeky and hung it up in Mrs Butler's office so she definitely didn't miss out on seeing it. Doesn't it look fabulous?! (Even upside down because the website won't let us rotate the image!)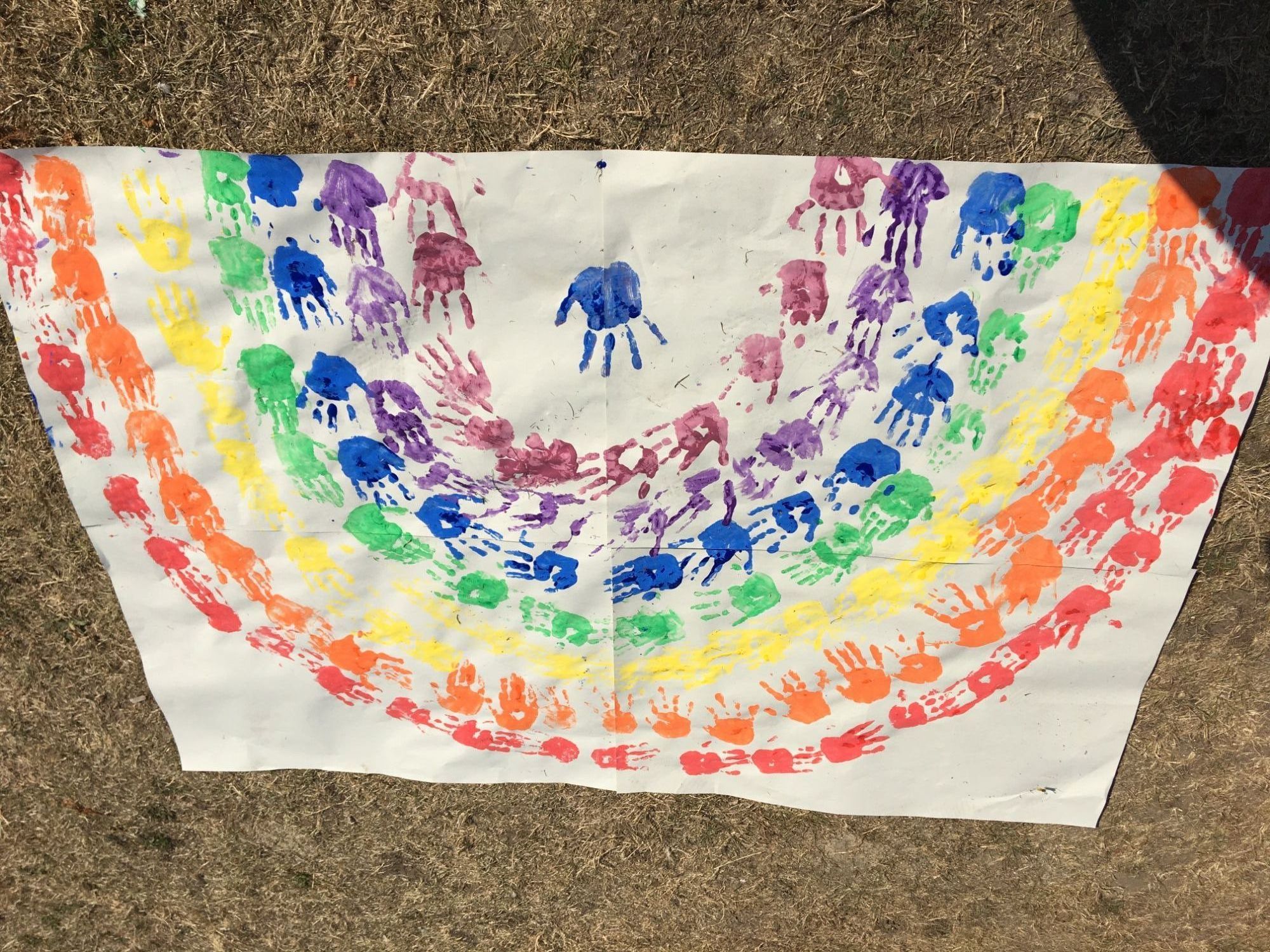 21st September
HUGE apologies to the spelling group this week - I made a copy and paste blunder which means your spelling homework won't have made sense this week. Sorry! Thank you for trying anyway.
11th September
We have had such a fantastic first week back, everybody has worked super hard and we've made a great start to our year of learning together. Take a look at our new display - we're on here with one of our ambitions for the end of this academic year and there is such a wide range, from getting pen licences to using the computer more to being better at sport! Homework and instructions were sent home today and is due on Monday. I know that's a tight turnaround but we need to allow time for the books to be cleaned before they're marked. Thank you for your support with this.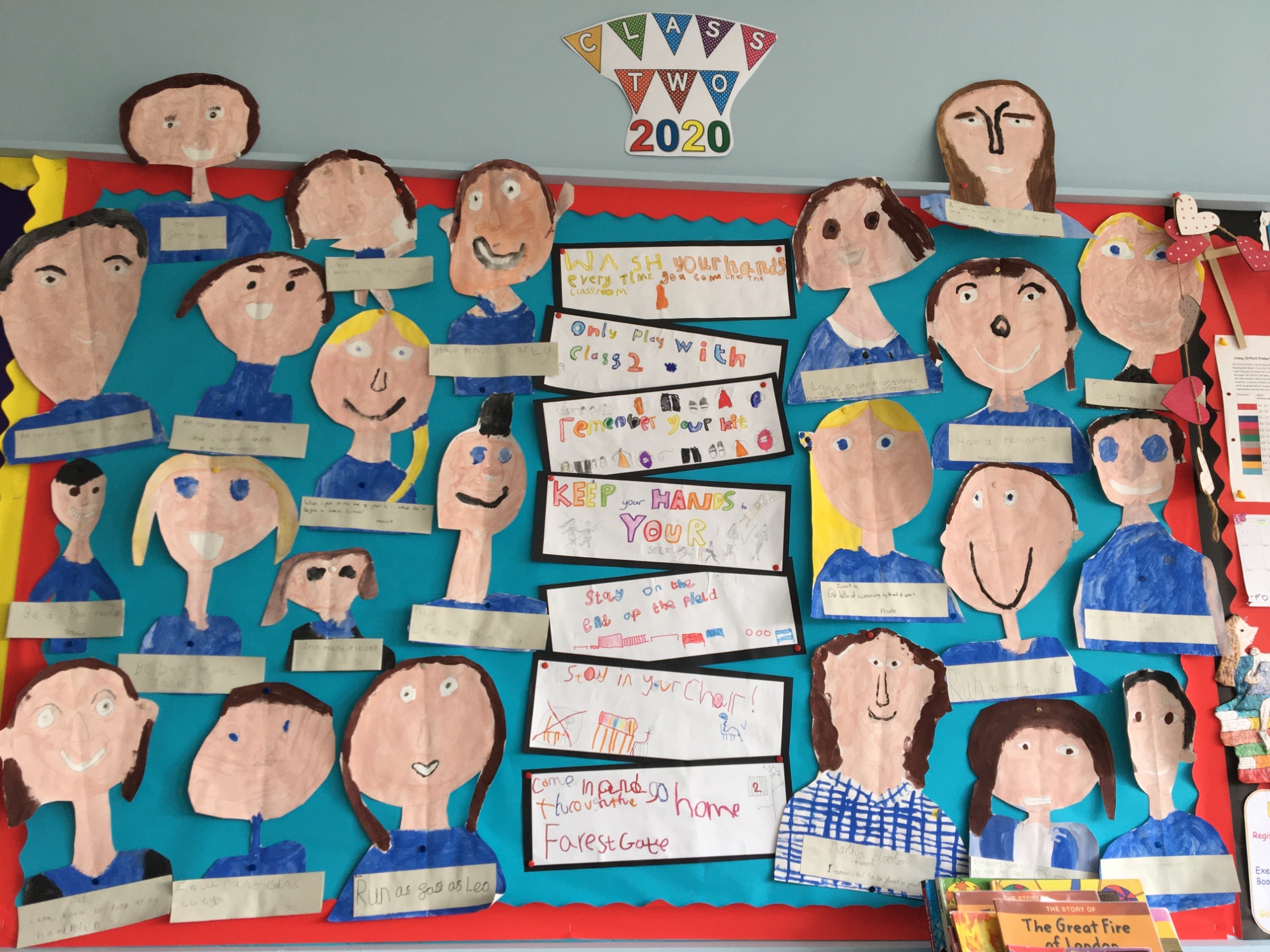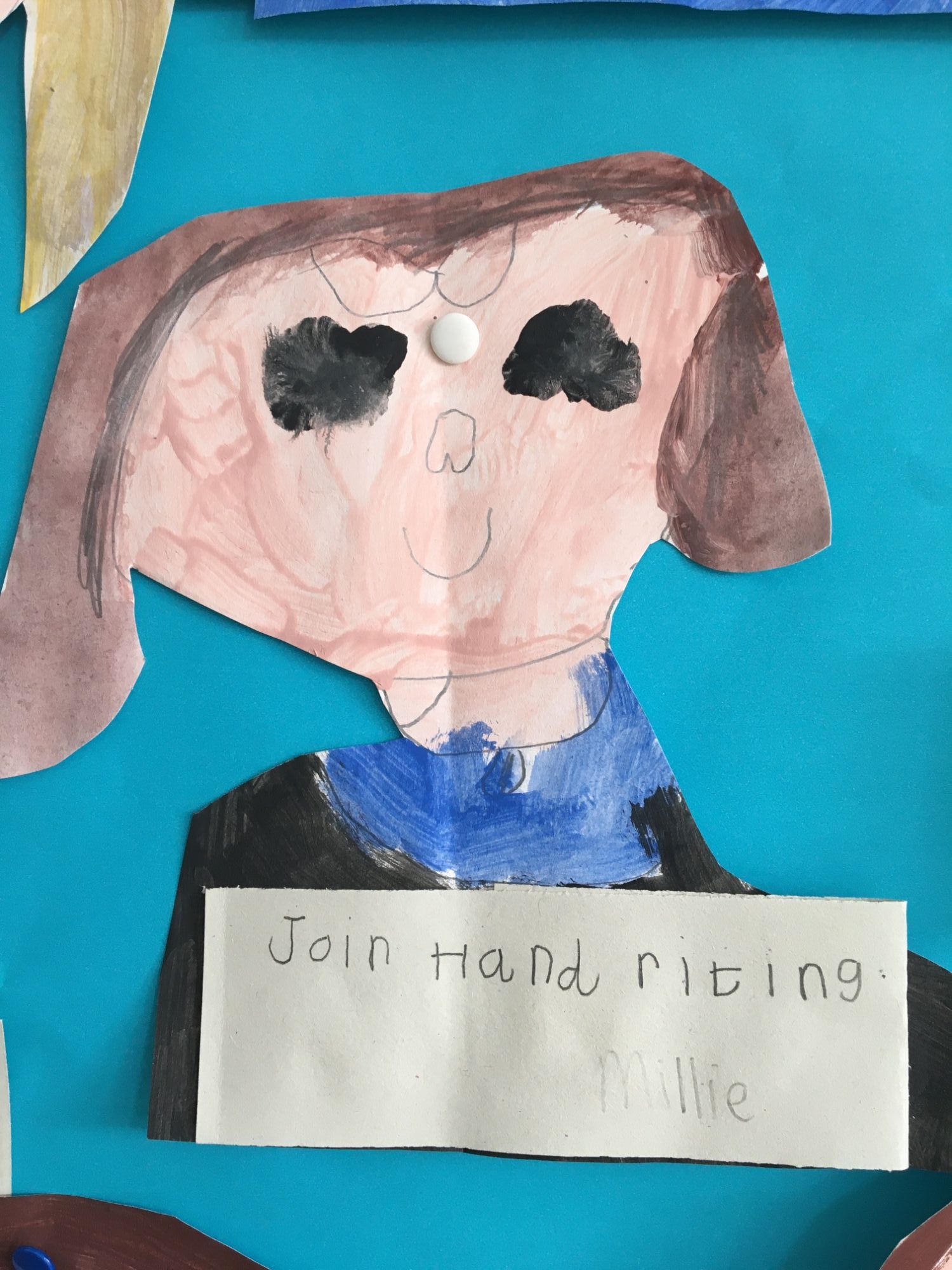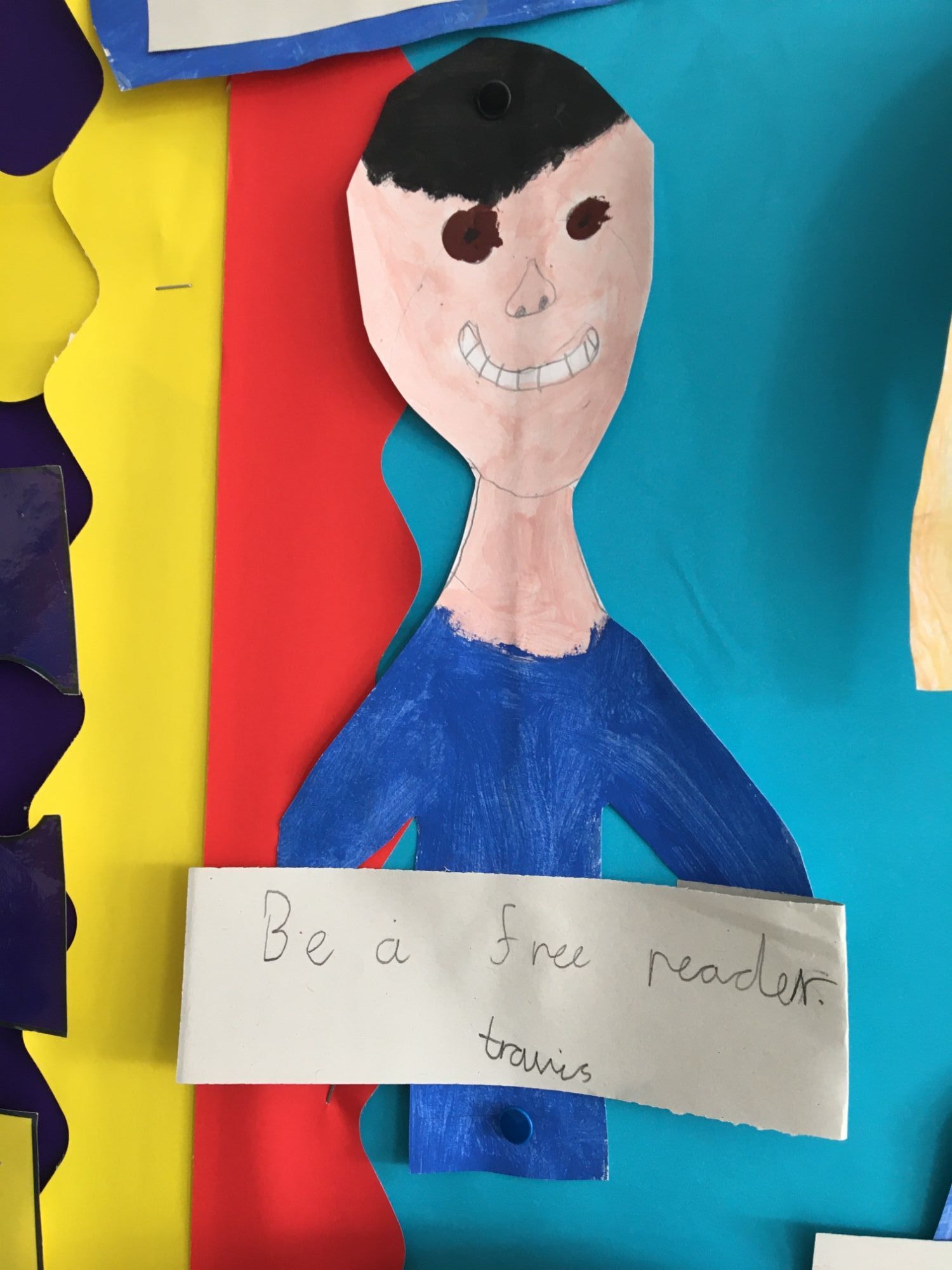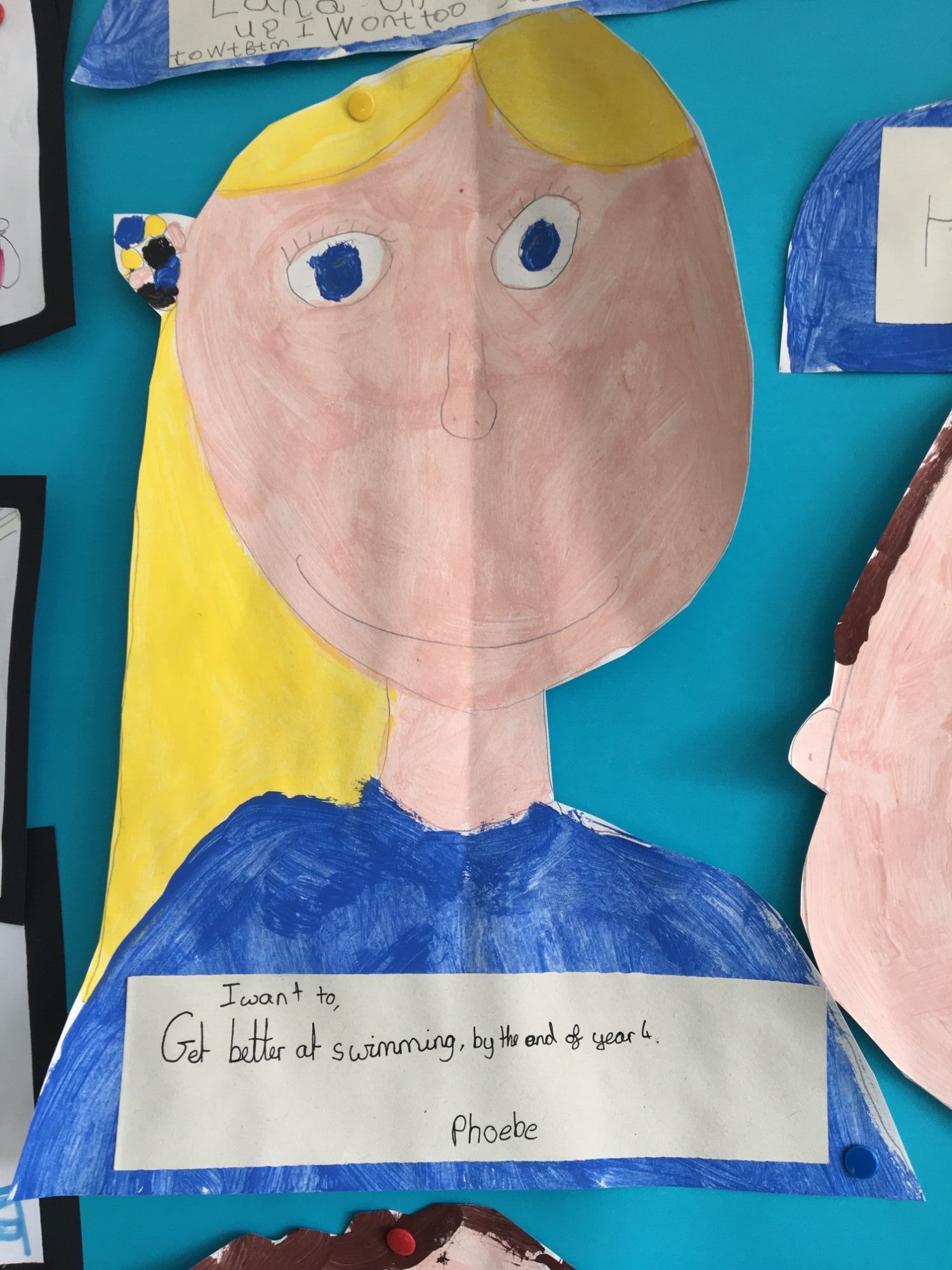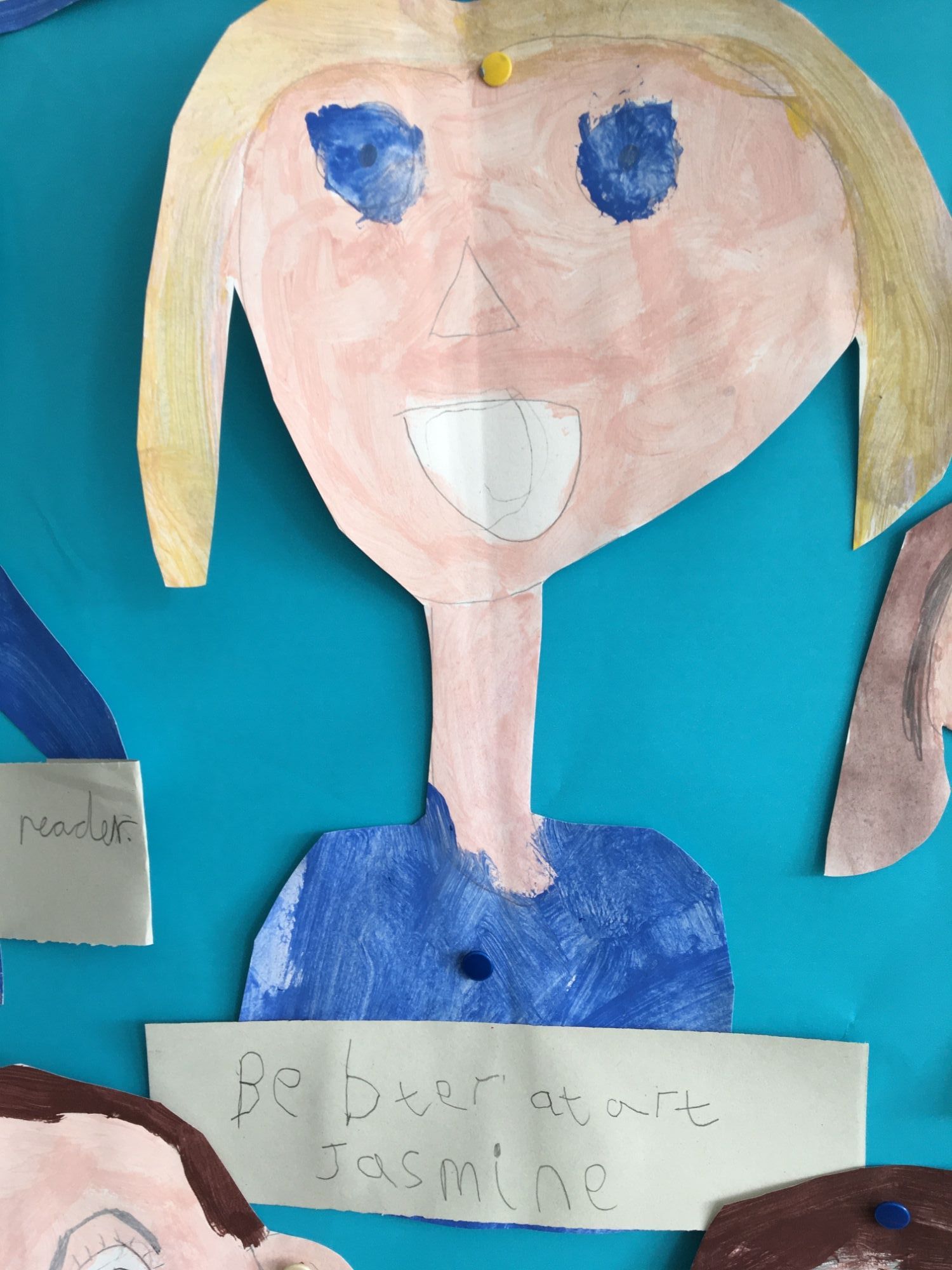 3rd September
Welcome back class 2! We have had a great first day back, but it has been very busy! If the conversation is not naturally flowing at home, here are some questions to ask your child about today:
Which colour table are you sat on this year? Do you remember who sits with you?
How did you decorate your tray?
Tell me where (and what?) you played at lunchtime
What's the new 'Chill Out' table?
Please look on the "curriculum overview" page to see the letter about our learning this term, it includes an important notices section - it is imperative you read this.
As ever, if you have any questions please feel free to email or ask at the end of the school day outside the gate. At the moment due to social distancing measures it is not possible to take face to face queries first thing in the morning.