Class 3 News Archive (pre 2020)
Tapestry - 6th April 2020
Please check your e-mails for an invite to Tapestry (if you have not already seen this). It would be great to see some of the work you have all been doing. Please also feel free to ask any questions you may have. I will try to answer / respond ASAP! New SUMDOG work will be online later today for you to either start now or complete during the first week back after Easter and until then, please have a go at the Easter Task set on Tapestry. Best wishes and keep well, Mrs Reeve.
Science Fair 2020

Here is a short clip to give you an idea of the fantastic work that went on during our Science Fair. Well done to all involved and many thanks to all the adults who supported their children's learning - it was a great day!
Monday 23rd March 2020

You should now be able to view an additional resource on the main Class 3 page, which you may feel you'd like to use to support you with some more home learning activities. There are a variety of ideas across the curriculum to use within the pack. Best wishes, Mrs Reeve and Mrs Wells.
Friday 28th February
This week we have been thinking about fables. We have read and listened to fables, thought about the key features and today we got to tell our own fables.
We chose a moral to set our fable around. Can you guess the moral for this fable?
Friday 31st January, 2020

The children have had another good couple of weeks. In English the children have been planning and writing diaries based on rescues at sea. To add inspiration, we welcomed David Cook to our assembly and he followed up his assembly with a question and answer session back in Class - there may even be some new recruits...!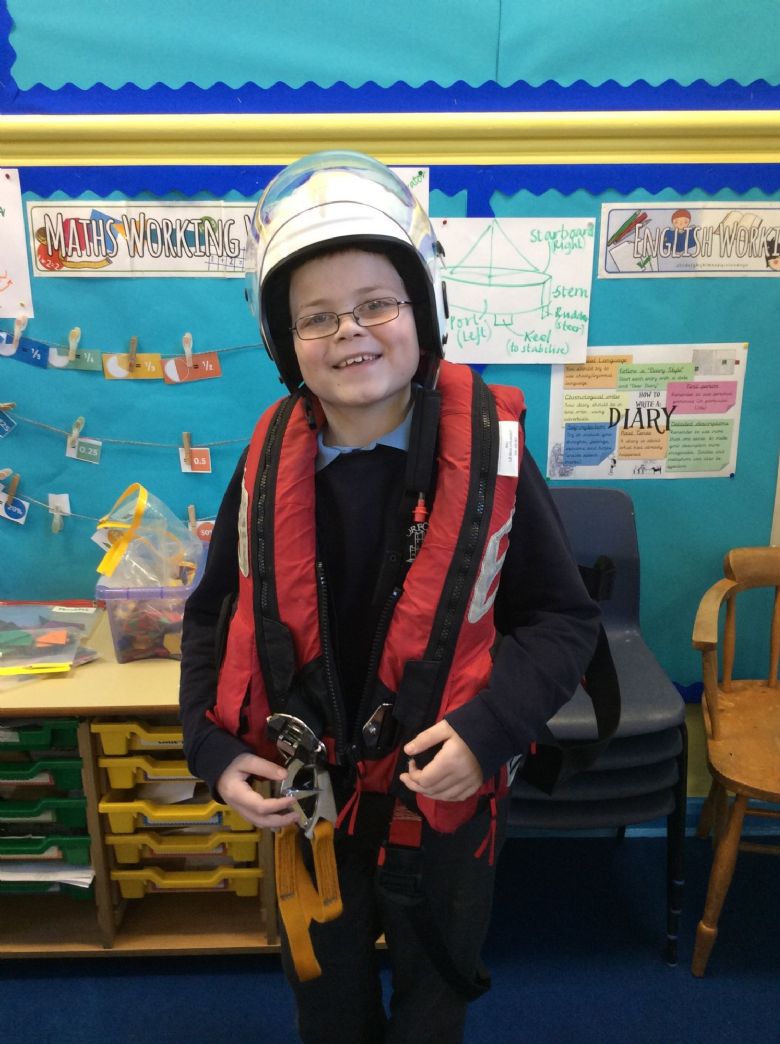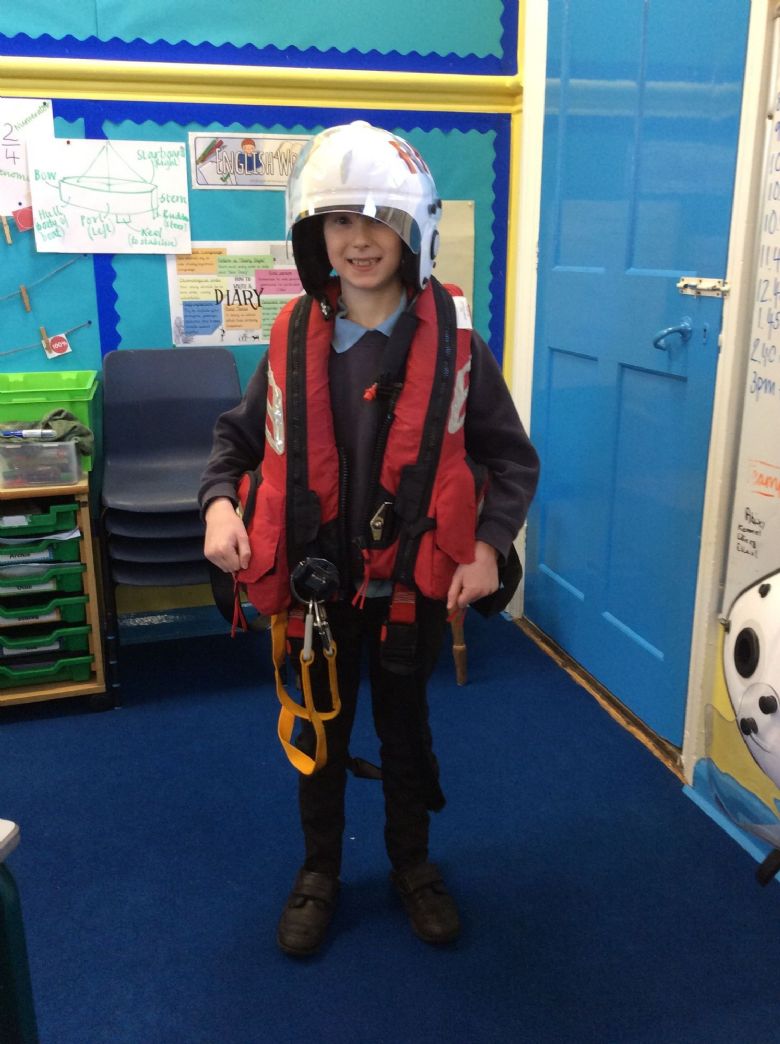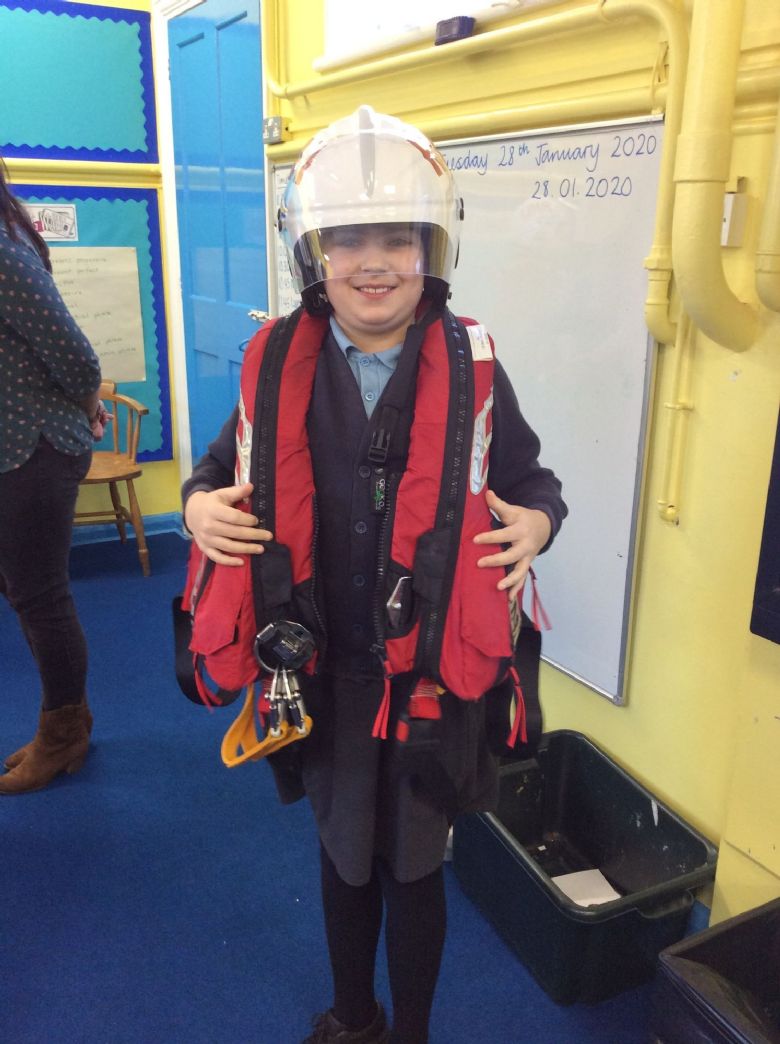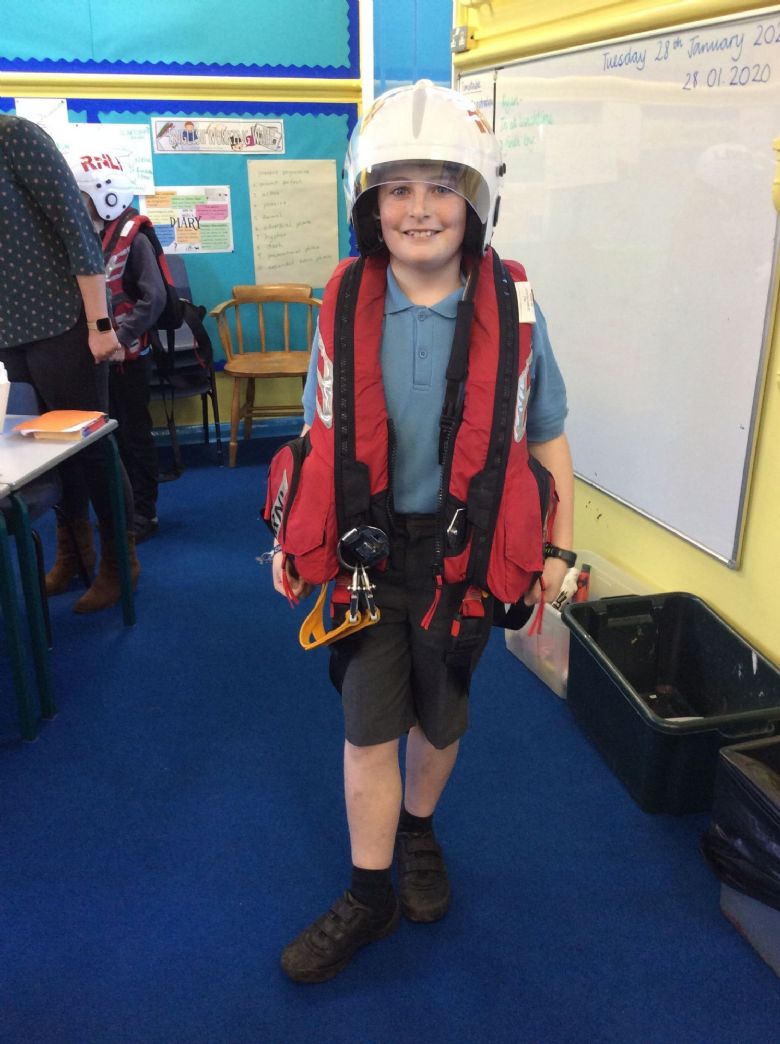 In Maths, we have extended our understanding of fractions by learning how to multiply and divide fractions. We used concrete examples, such as fraction strips and a fraction wall to help us; then we moved on to looking at using diagrams and we can now use more abstract methods of calculation. The children have worked extremely hard this week! In art, we have now completed our work for Young Art East Anglia and have now moved on to creating our own collages of Gustav Klimt's 'The Kiss'. We have had some incredible responses! Our history focus has been understanding the chronology of communication and we have had some interesting discussions based on where various methods of communication fit in terms of chronology. We have also been using Microsoft Excel in Computing, to help us to calculate tables of data efficiently.
Maths Homework:
By now, your child should have a login card with a username and password to log in to our new maths homework website, SumDog. Please follow the link below, sign in and enjoy the new activities. The due date for the homework should always be displayed online too!
https://www.sumdog.com/user/sign_in
Finally, Mrs Wells and I wish the children participating in Young Voices on Monday all the very best of luck. We hope you have a fabulous time!
Have a great weekend.
Friday 17th January, 2020

The children have had a really productive start to the new school term. In English, we used two different animated video clips as stimulus for our work; both from 'The Literacy Shed''. One was about a boy who had to do 'construction work' on the moon, and other was about a boy who had been given a present which changed his outlook on the world! The children used these clips to enable them to write two diaries from the perspective of two different protagonists. They have worked very hard to add emotions and atmosphere into their work. In Maths, we have been looking at how to find equivalent fractions and how to simplify fractions using the highest common factor. Next week, we will be moving on to calculating with fractions using all four operations (+, -, x and ÷). Our new topic of 'From Darkness to Light' is now well underway and the children have begun to investigate this concept in Science with Mrs Bailie. In History, we have begun to look at the History of Communication. We spent the first session looking at a variety of historical modes of communication, including an old mobile phone (which some pupils thought was a walkie talkie!) and a very old typewriter, which the children enjoyed looking at, especially it's mechanism. The children have also been working hard at their piece for the Young Art East Anglia competition, based on the Theme 'A Moment in Time' . We will have some fabulous entries!
Maths homework is in the form of a sheet this week, as Active Learn is not being used currently. Homework is due in on Wednesday 22nd January 2020, please hand the sheets back to Mrs Reeve.
Have a good weekend!
Thursday 5th December, 2019

Class 3 have had a very busy week again this week. We have been working on text maps to help us to perform 'Twas the Night Before Christmas by Clement C. Moore. Today and tomorrow, we will be reading a New Zealand version of this poem to compare and contrast it with the original and we will writing our own versions next week. In maths, we have been investigating line graphs and pie charts and solving problems involving these. We will be moving on to linking this with fractions, decimals and percentages next week. The Maths Homework is to continue learning all multiplication and division facts up to 12 x 12. We have also been finishing our DT project based on Fairground rides and the children have produced some great pieces, involving lots of thinking along the way! We have also been continuing our batik work in art and getting more practised at using the tjanting tool to create wax outlines over our pencil lines. Once the wax work was completed some pupils moved on to using brusho to add colour to their artwork. The results were brilliant!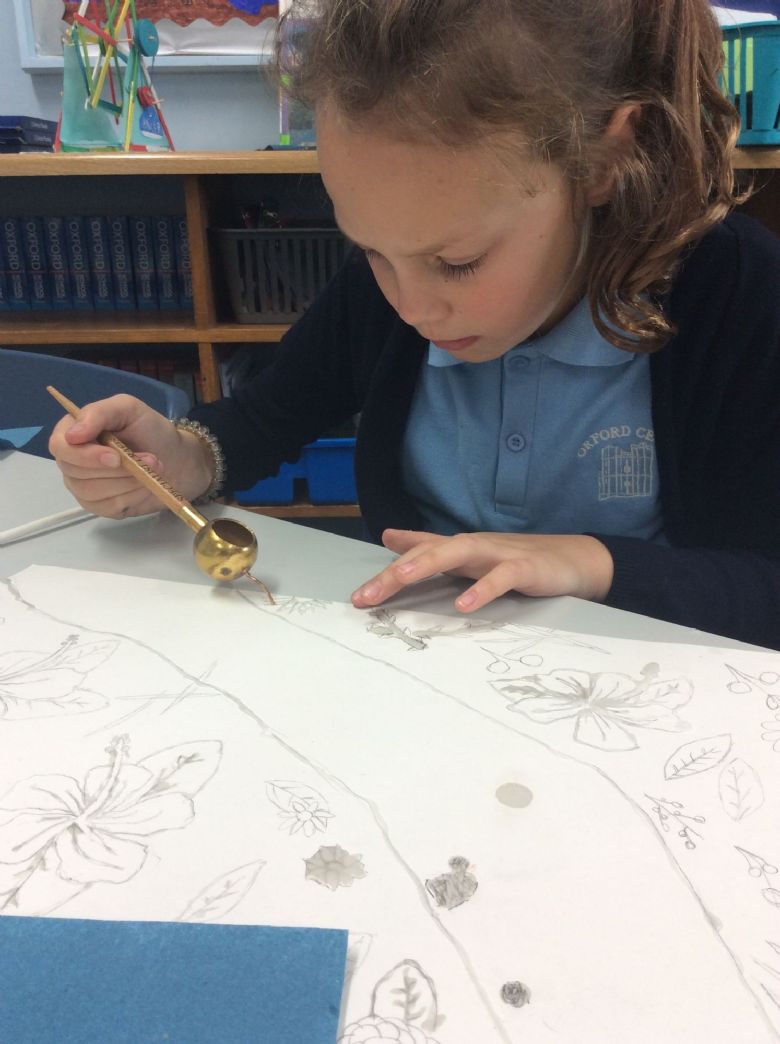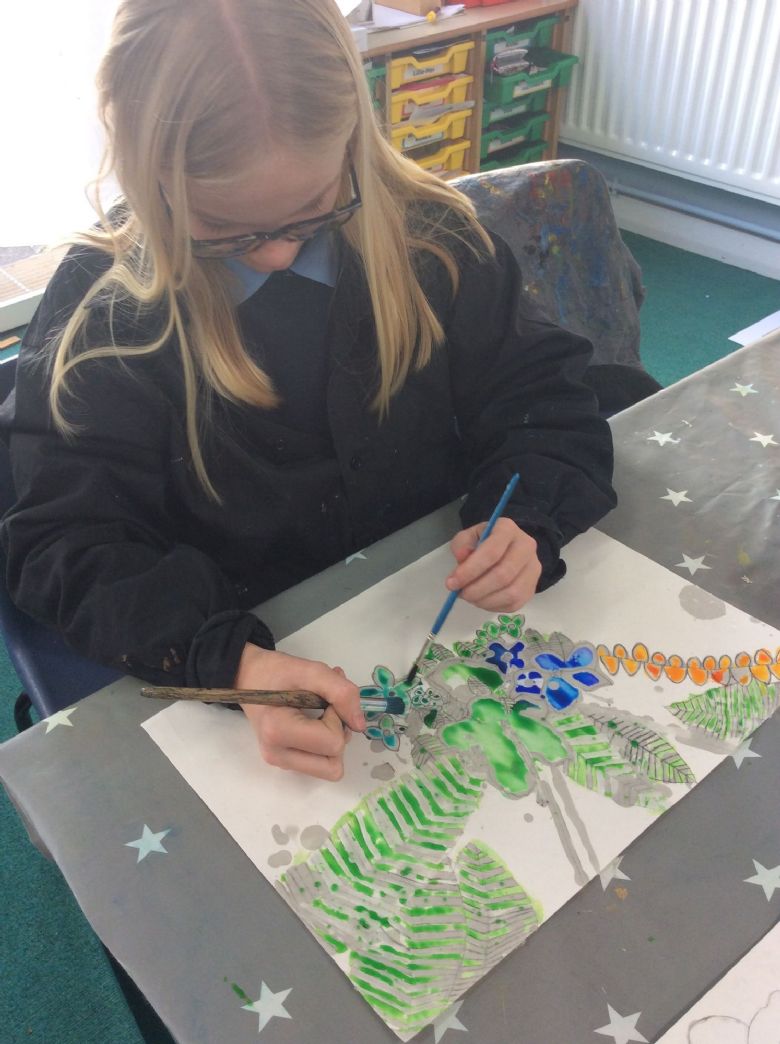 Visit to Snape Marshes- Tuesday 26th November

On Tuesday 26th November, Class 3 visited Snape Marshes, guided by Charlie Zakss from Suffolk Wildlife Trust. We investigated many elements of rivers including tide, flooding and wildlife, linking with our topic 'A River's Journey'. We used binoculars to help us to see a variety of species of birds living on the marshes and identified footprints of various animals that had walked there, using a footprint key. We were told of the work that Suffolk Wildlife trust have done to protect the animals living on the marshes and to support species native to the wetlands. We also used yellow sound buttons to listen to recordings of various birds so we could easily hear the difference between species. In addition, we played a vocabulary matching game to help us to remember terminology specific to rivers. Although the weather was not so kind to us (we had to use a tarpaulin to shelter from the rain at times!) the children were really engaged and were a credit to our school - well done Class 3! To view the photos of our trip, please click on the home tab and the album from our visit will be found in 'photos from around our school'.
Thursday 28th November 2019

Maths homework this week is to learn any remaining multiplication facts and corresponding division facts up to 12 x 12 that are, as yet, unknown. There will be a random test of 10 questions at some stage during next week.
Thursday 14th November 2019

The children have been busy learning about discussion texts during the last couple of weeks. We held a Class debate discussing whether or not children should wear uniform to school.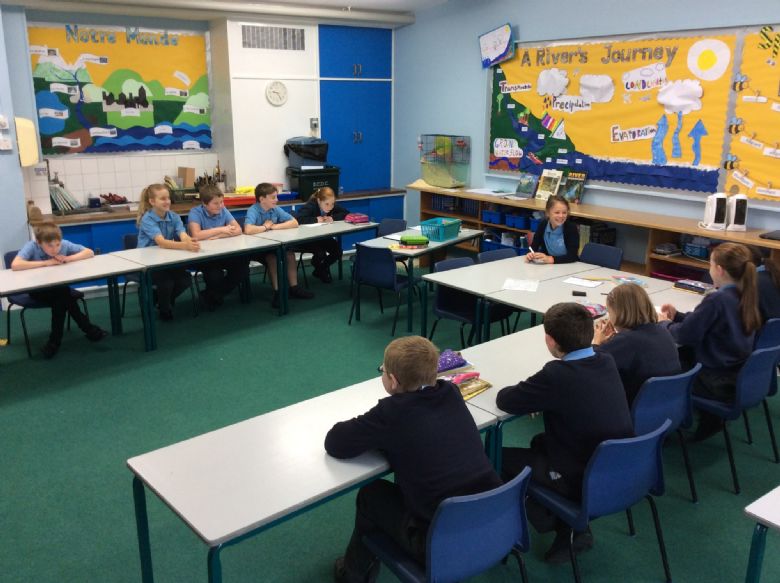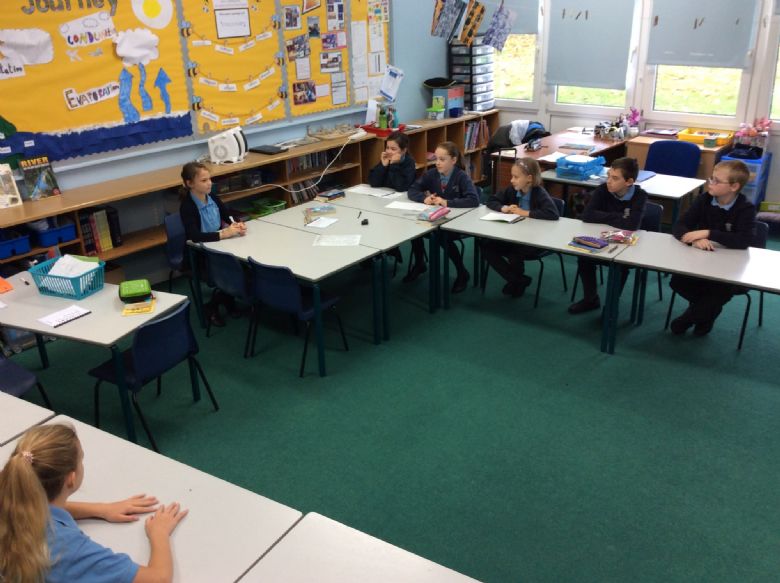 We have used our debate to help us to 'tune in' verbally to this text type. We went on to write paragraphs for and against wearing uniform and then considered "Should Wendy have flown to Neverland with Peter Pan?". These examples have been guided and supported with the aim that on Monday, the children will feel confident enough in this text type to write their own text unaided. In maths we have been puzzling with problems involving factors, primes, multiples and a variety of other criterion. The children have been brilliant wth their approach to some tricky problems and have worked through them logically and with resilience. In Geography, we used technology to support us to create large-scale maps of the River Alde using grid references and keys depicting symbols. We have now finished our printing using press-print and have moved on to creating works of batik. We used hibiscus flowers as inspiration.
On another note, please remind your child about letters coming home imminently with regards to visits to Snape Marshes and the Residential in 2020!
Thursday 14th November 2019 - Maths Homework

Maths homework is now online. This is due on Wednesday 21st November 2019
Thursday 7th November 2019 - Maths Homework

Maths homework is now online. This is due on Wednesday 13th November 2019.
Friday 1st November 2019

A warm welcome back after the half term break!
Class 3 have begun their learning with a fantastic attitude! We have been looking at the 'Discussion' text type, during the first half of this week. We have investigated structure and key phrases that we should include within our own writing. We created text maps to help us to remember some of this new vocabulary. In Maths, we have been working on solving multi-step addition and subtraction problems. In Geography, we created some fabulous stories about 'Danny the raindrop' and his journey through the water cycle. In art, we have now completed the second phase of our printing work based on 'Rivers' and we we have some wonderful examples on display in the hall soon. Please remind your child to log in to Active Learn to complete their maths homework. This is now online and will be due in on Wednesday 6th November, 2019.
Enjoy your Bonfire Night events!
Farlingaye High School dates for your diary....

Please add these important dates to your diaries for events at Farlingaye High School:
Primary Interviews will take place at Farlingaye on Wednesday 6th May, Thursday 14th May and Wednesday 20th May 2020. Further details will be issued nearer the time.
Monday 29th June - New Intake Day
Thursday 2nd July - New Intake Parents' Evening
If you have any questions regarding transition to either Farlingaye High School or any other High School, please feel free to pop in and see us.
Mrs Reeve and Mrs Lever.
National Poetry Day 2019
Thursday 3rd October was National Poetry Day. In class 3 we thought we would celebrate this by writing some poetry of our own. We spent Thurday's literacy lesson reading some poetry about monsters and then the children came up with their own idea for a poem using their imagination. The majority of the lesson was spent coming up with an idea for their poems and then putting their ideas to paper. They drew their monsters and then thought about the ways they could describe them and the actions they did using different literacy features. The poems are still in working progress, but when finished I will be entering them into the Young Writer's Poetry Competition and hopefully the poems will be published as part of a book- fingers crossed!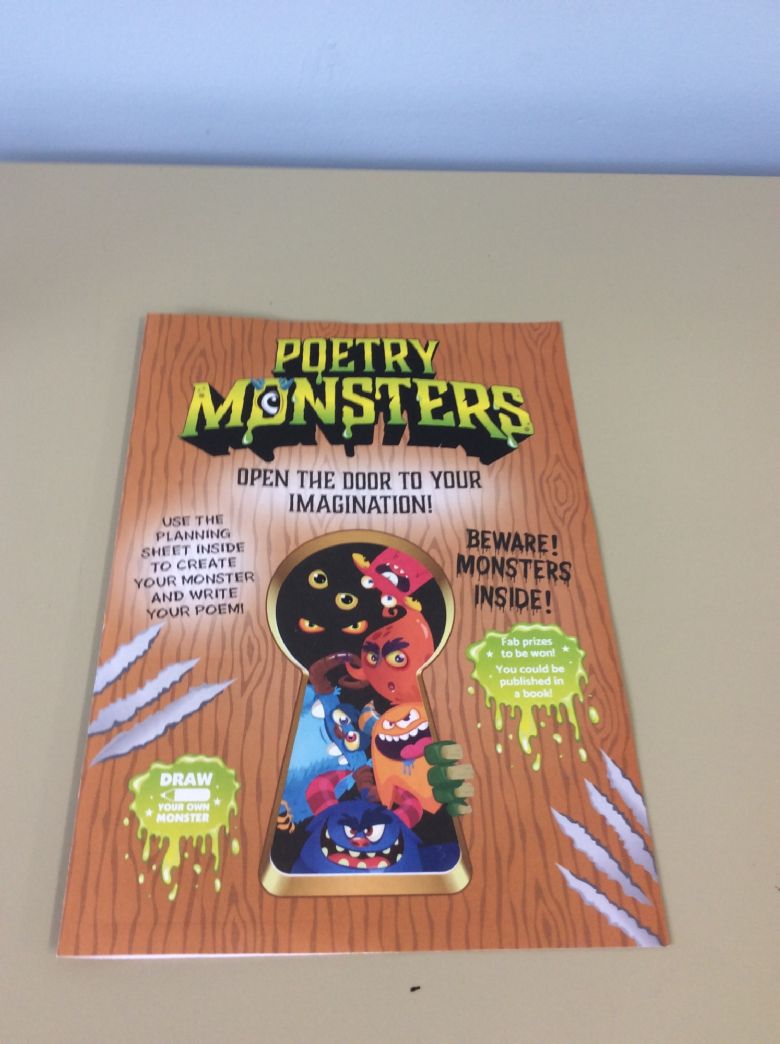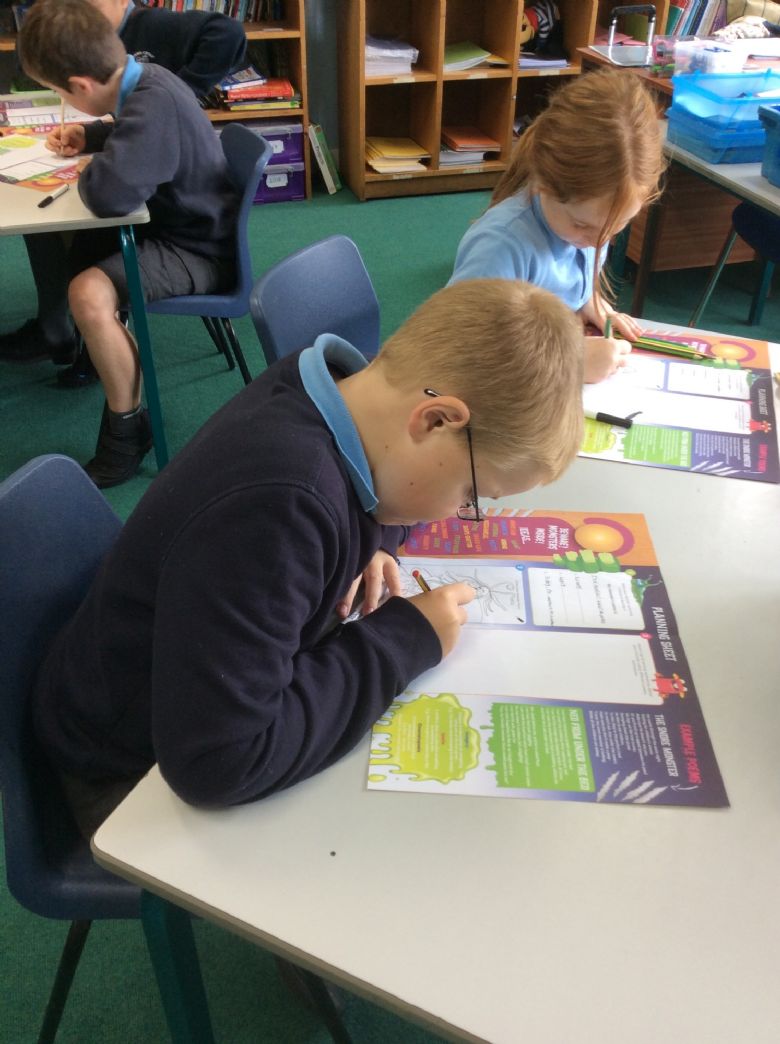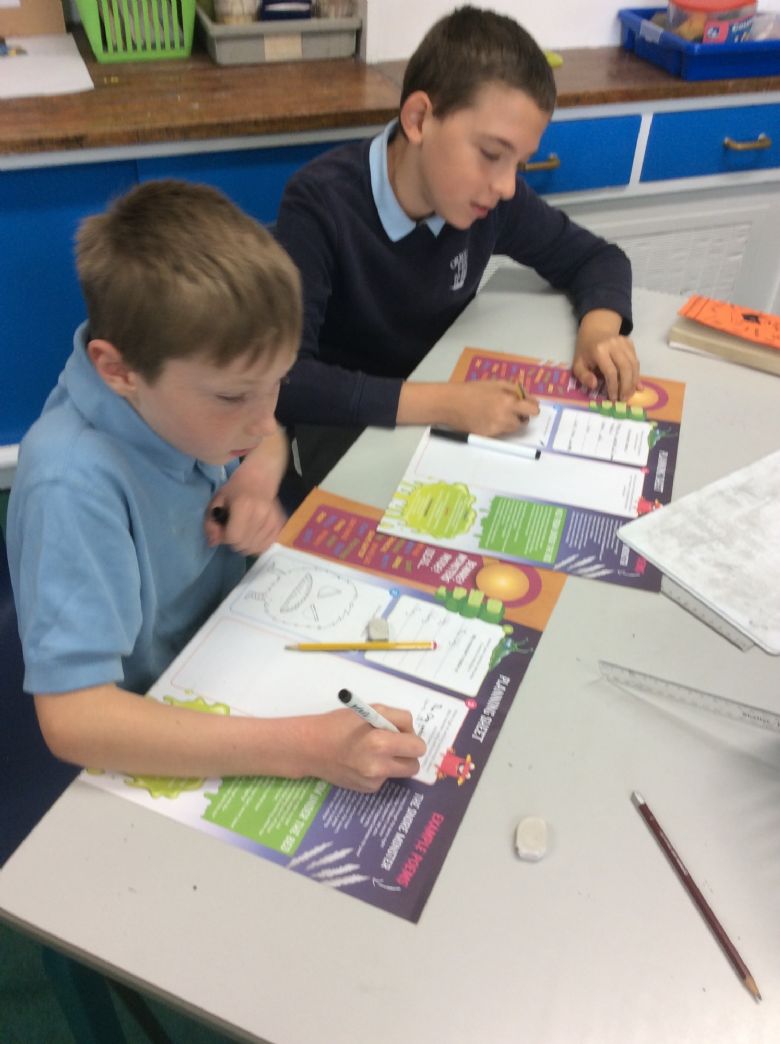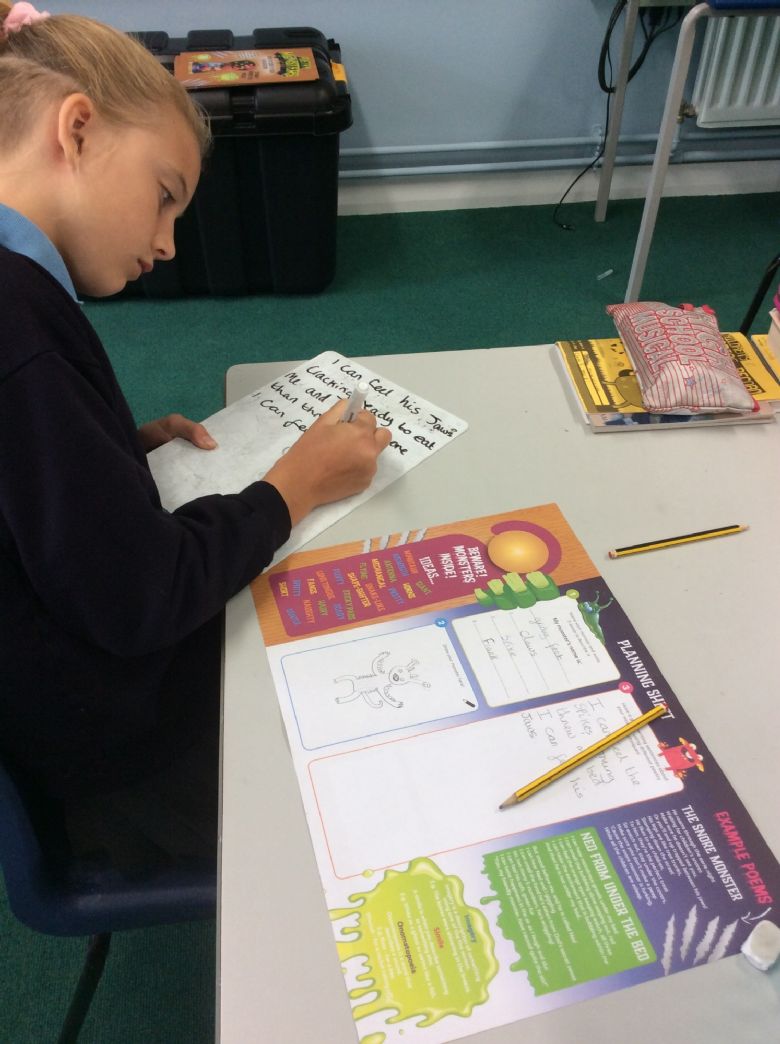 Maths Homework 23.09.19

Just to let you know that new maths homework is now online and due in on Monday 30th September.
Thursday 19th September, 2019
We've been working hard this week and the children have had a great start to their school year, coming back with a wonderful work ethic. In English we're studying myths and legends and have been creating text maps ready to perform them to the rest of the Class. These help the children to recall the text, because they draw pictures to help them associate the complex vocabulary with individual images. Please see a couple of examples of their work below: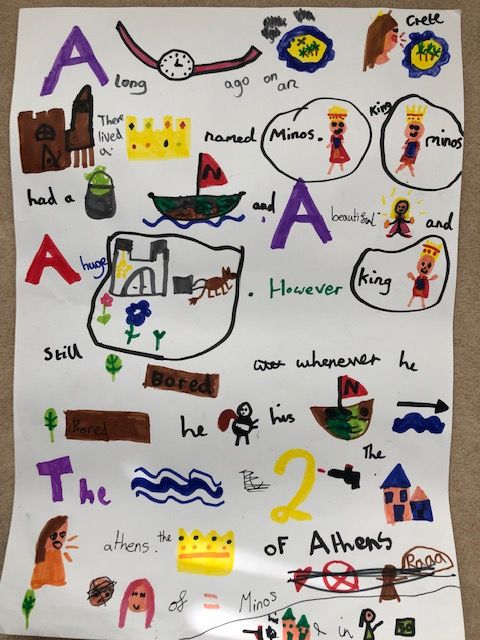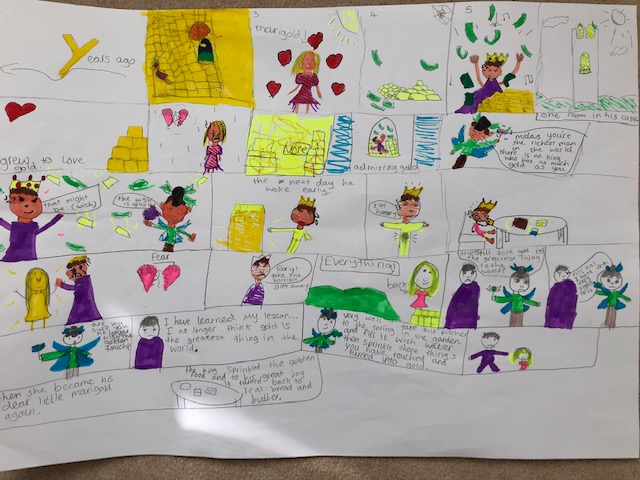 Our spelling pattern this week is '-ious' in words such as 'delicious'. Perhaps you could chat with your child about this spelling pattern within the words they have been looking at with Mrs Lever. Looking ahead to the Harvest festival service, we've been creating some Harvest Themed poetry and artwork for you to enjoy tomorrow. We hope you can join us! Next week in English, we're moving on to planning and beginning to write our own myth, linked with our theme this term: 'A River's Journey'.
In Maths we've been busy extending our understanding of what each digit represents in numbers up to 1,000,000. We've linked this to extending our understanding of rounding to the nearest 10, 100, 1,000, 10,000, 100,000 and now up to 1,000,000. During the latter part of this week, we'll be investigating negative numbers and at the beginning of next week, we're moving on to understanding Roman Numerals. We are also keen to ensure that your child knows their times tables. These should now be learned up to 12 x 12 and known as instant recall number facts. We would be very grateful if you could support your child in this element of their homework as it is an essential part of their maths toolkit for learning.
Our Geography this term is linked to our Class topic of 'A River's Journey', and this week, we started our theme by looking at some rivers in our locality using 'Google Earth' to identify them. We are going on to look at river symbols on an OS map and begin to understand the definitions of some of the terminology associated with rivers.
As always, if you have any questions, please feel free to contact us or catch us in the playground after school.
Class 3 2019
The school year has got off to a great start in Class 3 with the children arriving at the start of term with a newly decorated classroom with new carpet all looking very refreshed after the summer holidays. We spent the first few days of term thinking about our Christian vision in school and how "having faith in very little is also having faith in much". Class 3 looked specifically at ladybirds and how these tiny creatures have a big impact on the environment. We made wire paper mache models which will hopefully very shortly be seen in the entrance hall of the school.
This week we have started looking at myths in English and place value in Maths. They have been learning the names of the continents in French for their topic Notre Monde. On Friday afternoons we have started badminton as one of our sports for the term and already I can see we have some natural, talented young badminton players in Class 3! In RE we have started our unit on incarnation; How do Christians show their belief that Jesus is God Incarnate? We looked at the picture by Antonia Rolls of Jesus on the tube. We discussed what it would be like if Jesus came to Earth now and to our school. The children were given masks of Jesus and had to decide where Jesus would go in our school to get to know people and so they could get to know him. The children chose a location in school with reasons why they thought Jesus would choose this place. Here are some pictures of them completing this activity.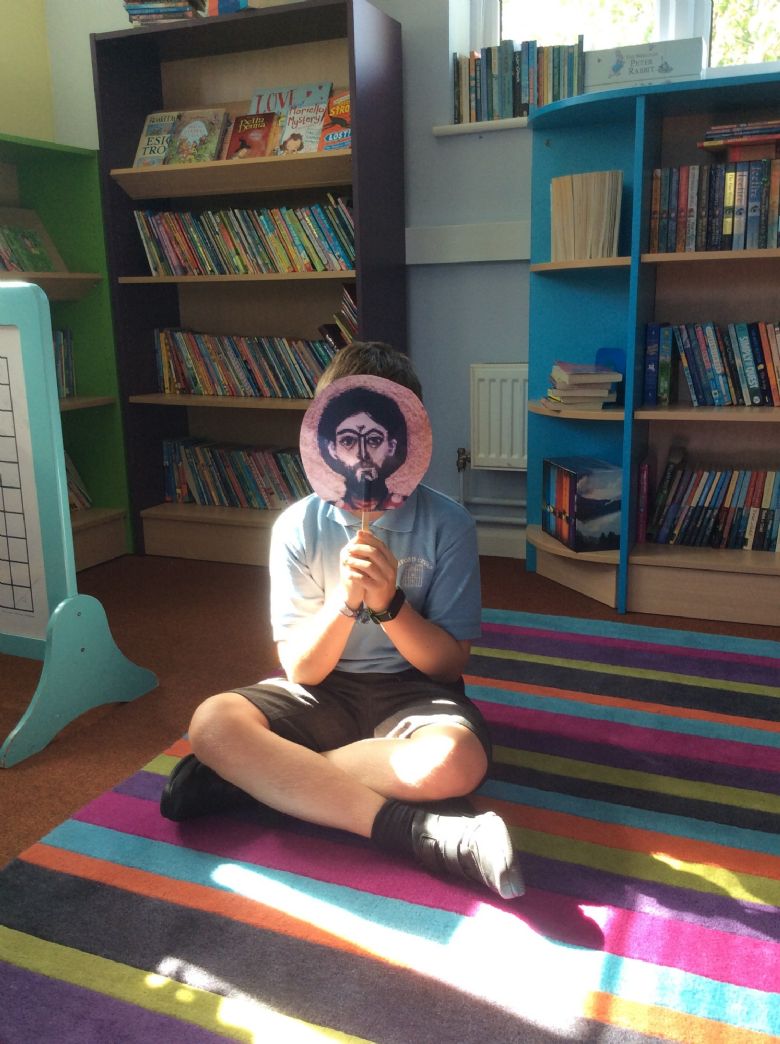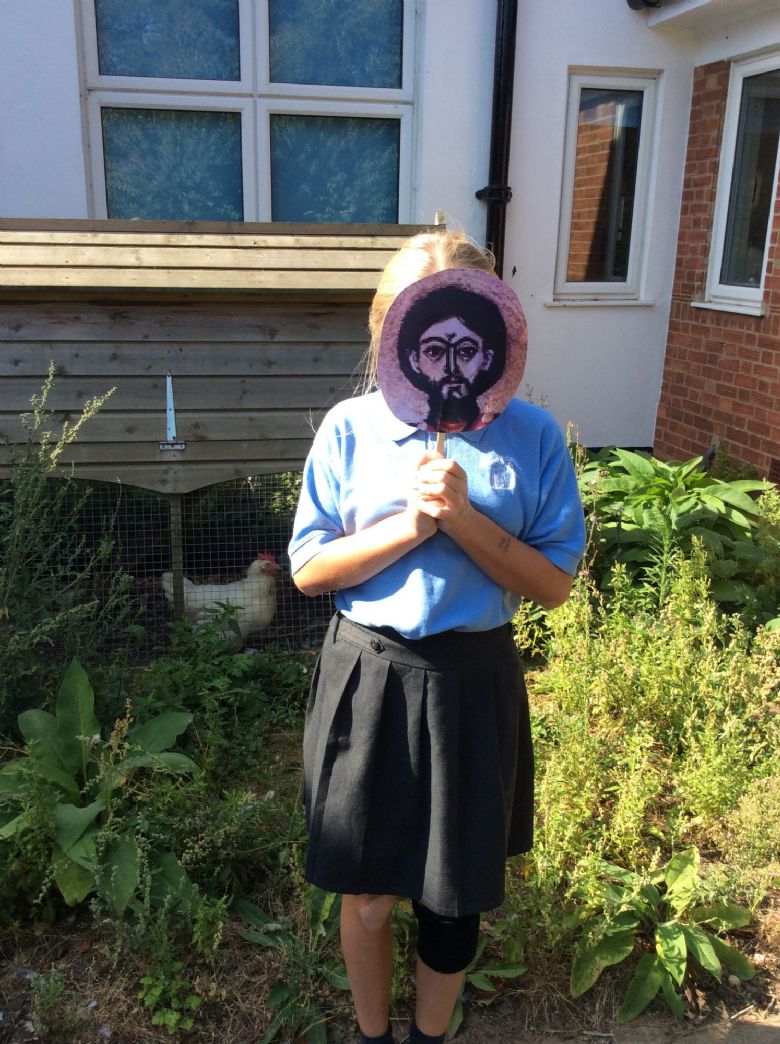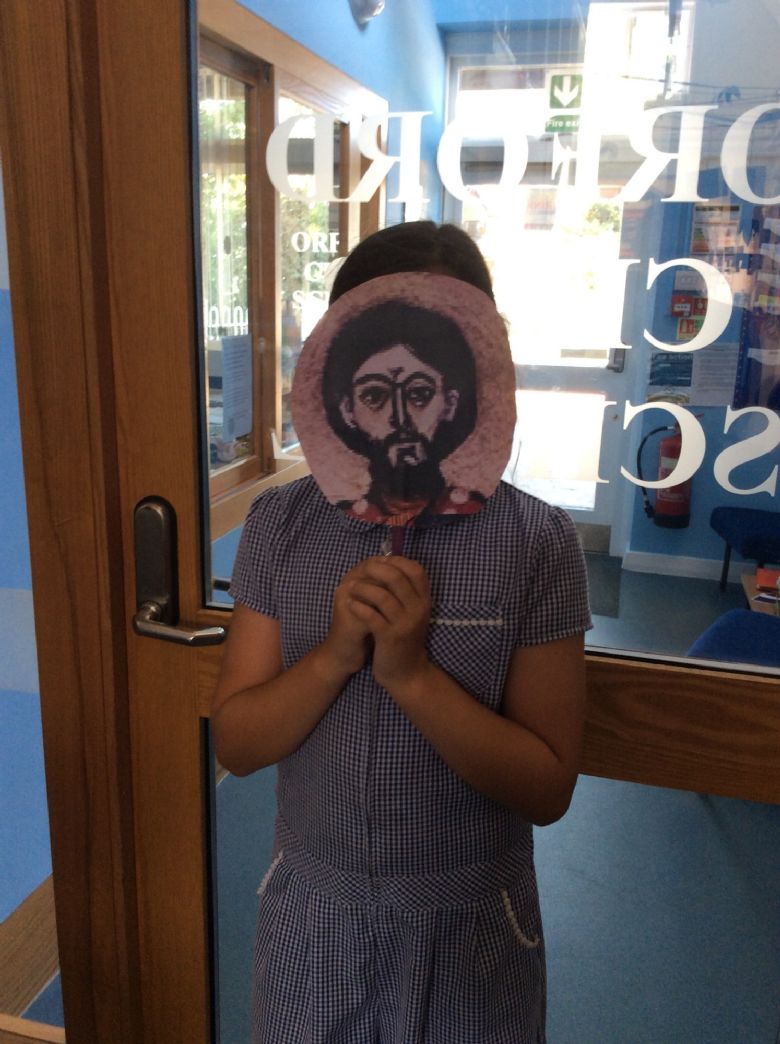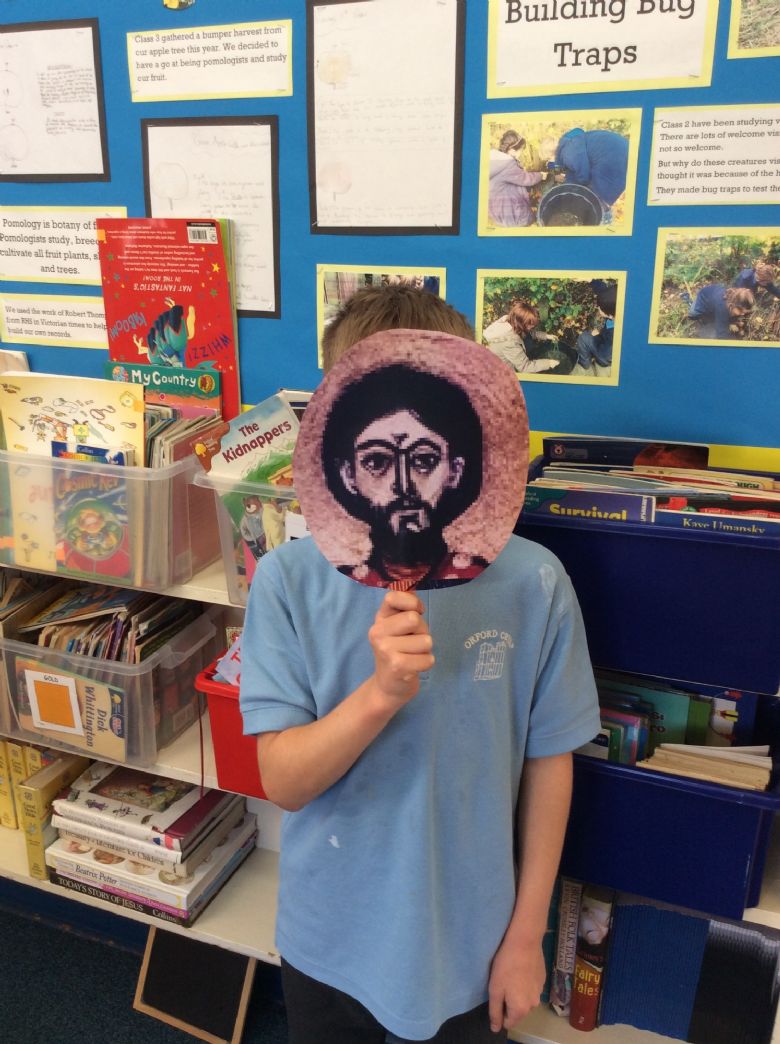 Sport, Music and Science...an action packed week!

On Wednesday 1st May, Orford CEVA Primary hosted Bawdsey Primary School in the return leg of the organised friendly football and netball fixtures, The sportsmen and women in Class 3 did Orord proud by playing in both teams showing fantastic sportsmanship and also great sporting ability in being able to switch between skills, games and rules from one sport to the other. The football match ended 6-0 to Bawdsey, but Orford played very well showing fantastic team effort and spirit. The netball match pulled a great crowd as ex-pupils from Farlingaye got off the bus to cheer for their former school and siblings taking part. The netball match was VERY close and competitive and it was so nice to see the pupils of Orford taking such passion in their performance. The game ended in a nail biting finish; a last minute goal from Orford secured a win of 10-9. All pupils from both schools showed great maturity and good sporting ethos which made both games such a pleasure to watch.
On Friday afternoon Class 3 were invited to Orford Church to take part in a Science and Music workshop (called WOOFYT) around the installation of the new organ in the church. The workshop involved games to improve musicality of pupils and then went on to explain the scientific workings of an organ; how it generates sound and how the sound travels. The pupils then got to play a WOOFYT - A Wooden One-octave Organ for Young Technologists! The WOOFYT was a fantastic way of showing the children how the sound is generated and how an organ works. They had to work as a team to create the sounds (at the right time) to play well known tunes.
The workshop ended with the pupils hearing the beautiful new organ being played in Orford Church. They were amazed at the number of organ pipes and the complexity of the instrument and asked some great questions at the end of the workshop showing their interest had been struck.
Class 3 in Print!!
The children today were so elated...the day had finally come where they would see their words in print! In the autumn term, Class 3 entered the Poetry Wonderland competition as part of national poetry week. The children had to write poetry (in any form) around the concept of Poetry Wonderland, where anything is possible! The children produced some amazing poems which they shared as part of celebration assembly and all of the poems written by Class 3 at Orford Primary School were chosen to be printed and published,
It was so lovely today to hear the excitement in their voices about getting their poetry books and looking at their words and name in print, The school have a copy of the poetry book which will be displayed outside class 3 if you would also like to view their work in print.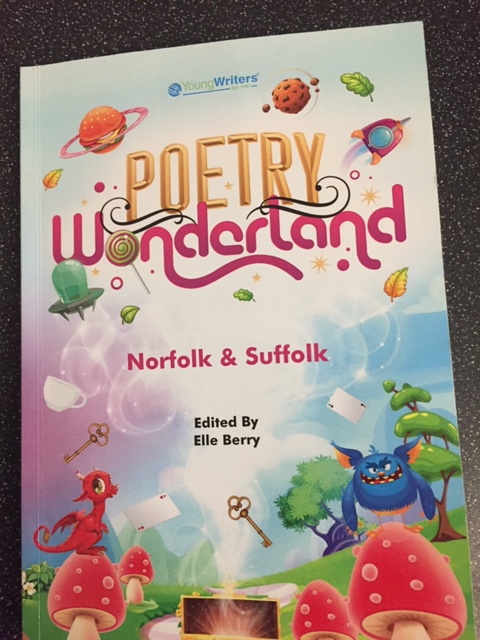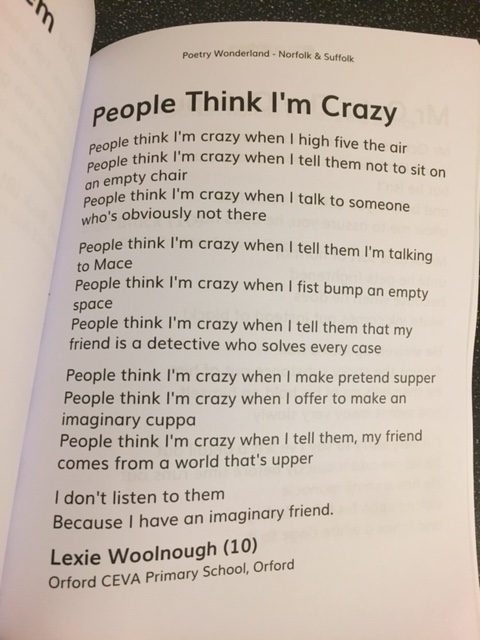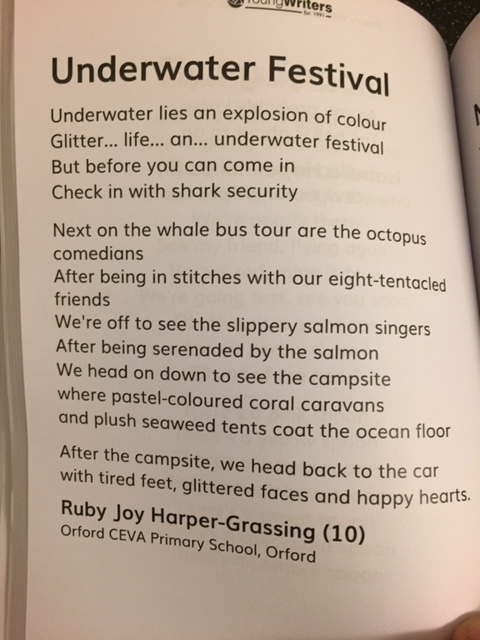 We hope you've had a wonderful weekend. Just a quick reminder to log on to the website to book your Parent Consultation Evening appointment for Tuesday 19th March, if you haven't already done so. We look forward to chatting to you on Tuesday.
14th March 2019 ~ Class 3 Science Fair

This week has been another exciting Science Week and today (14th March) Class 3 hosted their famous Science Fair!
All the children have worked really hard over half term to come up with a question to investigate and to plan and carry out a full investigation with a scientific write up. Today was the day when they shared their projects with the rest of the school and parents and had to show and explain their scientific findings.
Orford Primary School's Science Fair 2019 did not disappoint, there was an amazing range of experiments being carried out and theories being tested. Here are a few photos of our fair.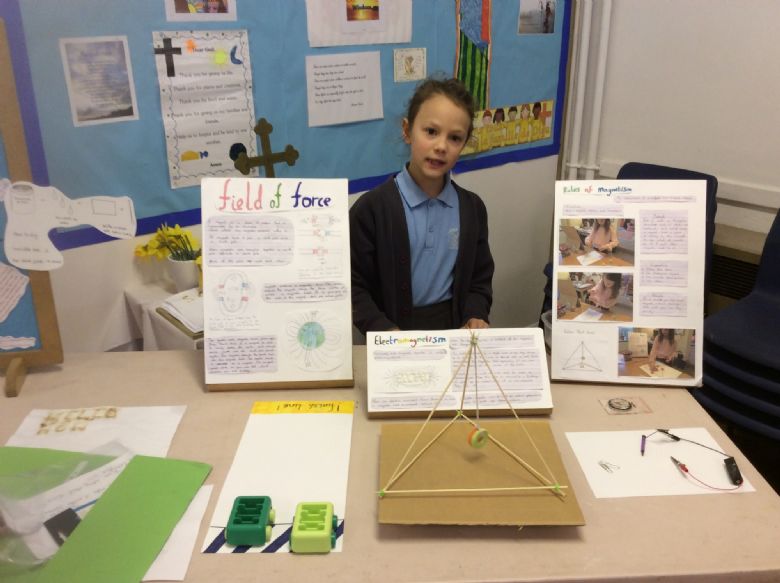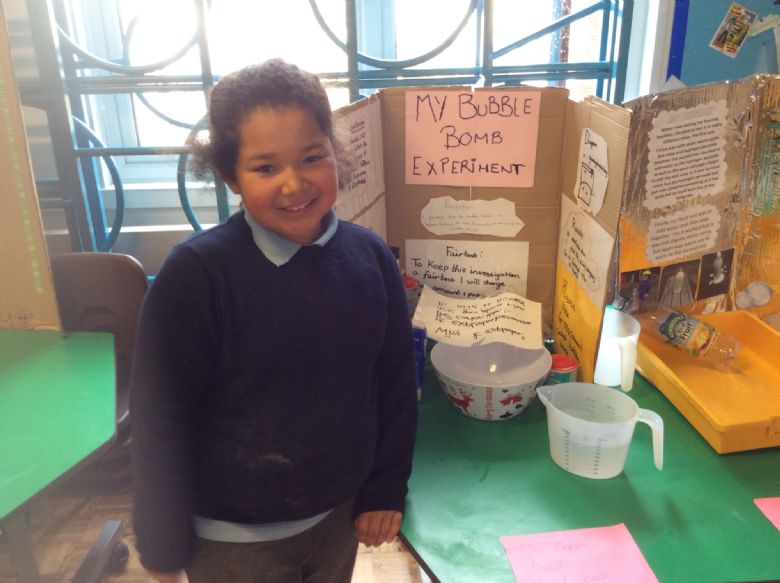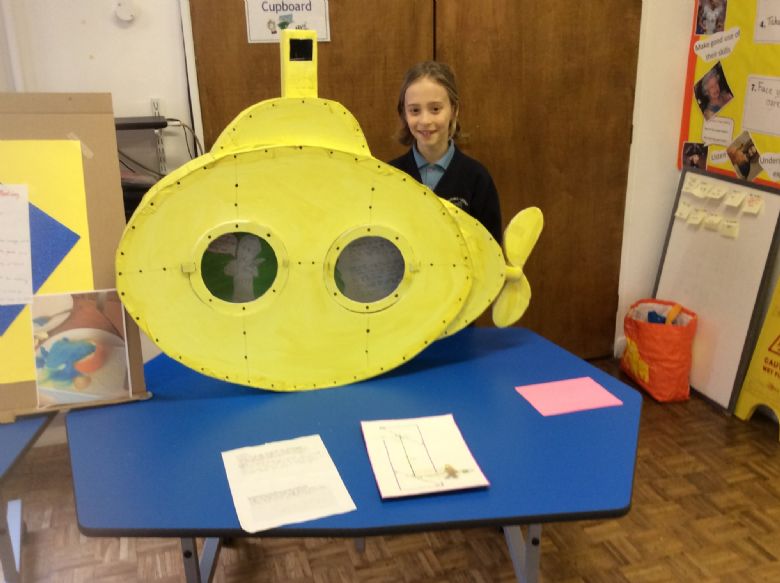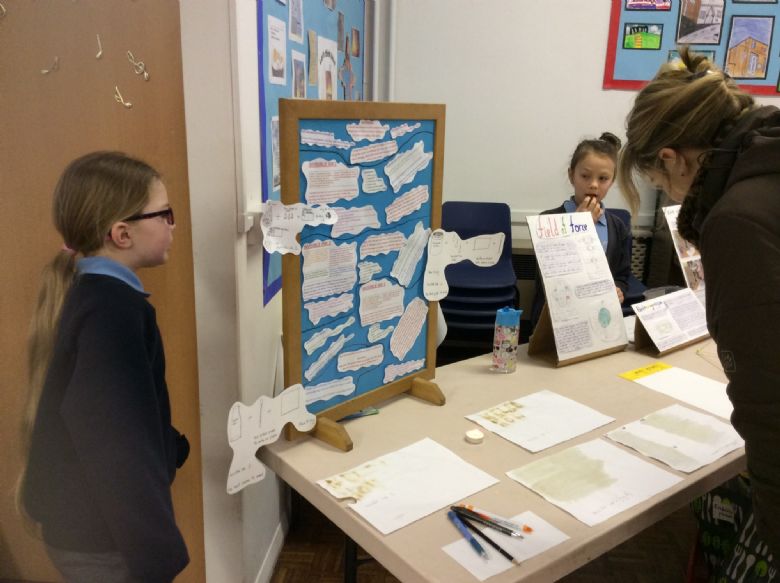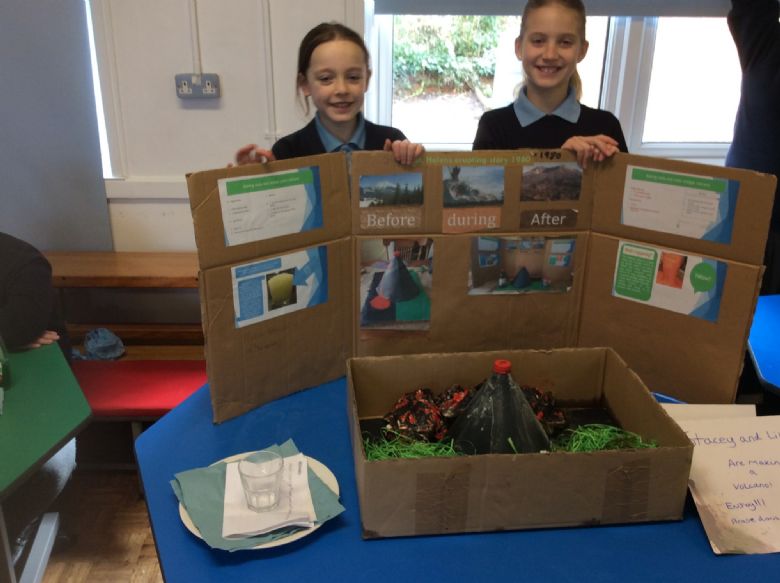 Well done Class 3 and many thanks to all the parents who came to support the fair.
Winners will be announced in tomorrow's celebration assembly!
1St March 2019

We hope you and your families enjoyed a superb half-term break!
Just before half term, we were lucky enough to welcome Sally Jones, from Pump Street Bakery, in to Class 3. She gave an inspiring talk on Chocolate linking in with our Geography topic. We were introduced to a wide variety of elements of chocolate production, from bean to bar and the children really enjoyed looking all the key ingredients of the chocolate making process, culminating in sampling a variety of types of chocolate and deciding which flavours they could discern!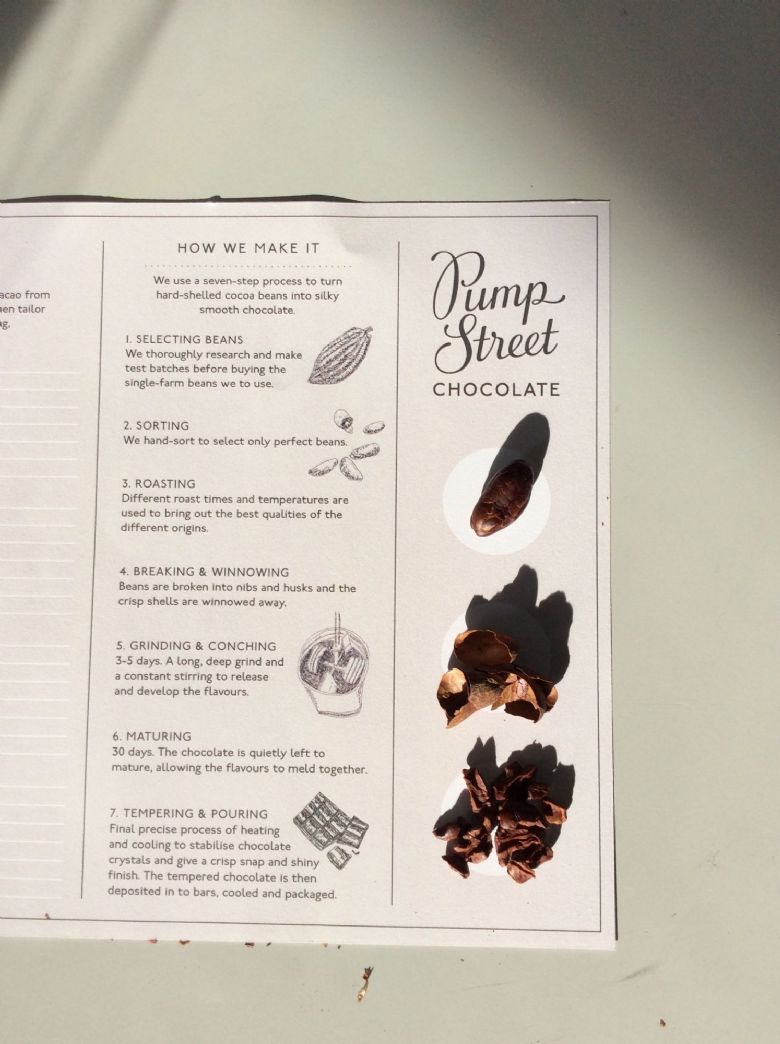 This week, we have been beginning to identify key elements of explanation texts and have begun to create text maps, to enable us to remember language that we can use within our own work. In maths, we have been looking at percentages and calculating percentages of and off amounts. Forest schools also began again for Class 3 and Mrs Marriot reports that the children enjoyed a really productive session on Tuesday afternoon. Well done Class 3, for a great start back after the half term break!
8th February 2019

We've had another hard-working week in Class 3, tuning into the tone of the persuasive text type. Moving on from looking at persuasive letters last week, this week, we conducted a fictional 'radio phone in' to persuade Theresa May to do more to stop pollution from plastic. The children did well using their own persuasive words and phrases in their 'phone in' (a special mention to Lola, who managed to use 15 persuasive phrases during hers) and these phrases will form the basis for next week's work writing persuasive letters of our own.
In maths we looked at calculating, then moved on to problem solving with decimals. We used pictures, diagrams and equipment to help us with this. Next week, we're looking at percentages.
In computing / geography, we continued our powerpoint presentation about Habanero Island, which we will be continuing next week. We also looked at E-Safety for Safer Internet Day which was on Tuesday 5th February, which provided some interesting discussions.
This week's maths homework is now online. It is due in on Wednesday 13th February and this week, all children will be completing a task on Active Learn as usual.
And finally... a picture of the basketball team that attended the Ipswich and South Suffolk U11's Basketball Tournament on Tuesday 5th February. They played fantastically well against some tough teams and showed fantastic sportsmanship throughout the tournament. Well done
Spelling Activity from 06.02.19

1St February 2019

This week in Class 3, we have been learning about writing persuasive letters. We investigated an example of a persuasive letter and identified all it's strengths. We also considered how the letter could be improved and we 'magpied' key formal words and phrases so that we could use these in our own letters. We also considered all the elements of good writing we have learned about so far and 'showcased' our skills improving the starter "The snow fell."
In Maths we have continued working on fractions and identified equivalent fractions and decimals. We also solved a variety of fractions problems. We will be moving on to looking at decimals and percentages next week.
Maths homework is now online. Your child has either selected to complete an active learn assignment (online now) as usual or complete at least six, 1 minute speed tests available at https://www.timestables.co.uk/1-minute-test/. Please would you be kind enough to sign their reading diary as evidence that they have completed the speed test task? (This is not necessary for the active learn assignments as I have access to these!) Many thanks for your support with this. Maths homework is due in on Wednesday 6th February 2019.
We are continuing to link our Geography and Computing both this week and next, by researching Volcanoes in order to produce a persuasive multimedia presentation to Class 2. Please encourage your child to share any additional information researched at home.
We hope you stay warm in the chilly weather! Best wishes, Mrs Reeve and Mrs Lever.
10th January 2019 - welcome back!

A warm welcome back! We hope you all had a fantastic festive season. The children have had a great start to the New Year and have already been working hard this week on comparing fractions in Maths and continuing their non-chronological report about the Yucatan Peninsula in English. We have also begun our topic work. Further information about this will be available very soon - watch this space! We'll also be working hard next week to complete artwork for the Young Art East Anglia competition. Prize winners will have the opportunity to have their work exhibited in the Peter Pears Gallery in Aldeburgh!
Please check the website in the coming days for both the Topic Overview and an Information letter for you, detailing some some information regarding the coming term.
Also, just to let you know, Maths homework is now online on Active Learn Primary. This week's homework is due in on Wednesday 16th January.
Wishing you all a very Happy New Year!
Strictly comes to Orford School - 18th December 2018

Many thanks to 'The Raffle Tickets' for their superb performance prior to our Strictly Competition!
Once the competition got going, we had a full panel of judges and our two hosts guiding us through some spectacular dancing this afternoon. The dances ranged from Leo's Irish dancing to Noah's comedy act (very entertaining!)
Well done to Izzy, our competition winner, as decided by the panel, but fully supported by the Audience!
18th December 2018

The task today was to build the tallest snowman..... using only marshmallows and spaghetti! Here's how we got on....!
The winning team......
Some of us did get a little sticky in the process though!
But I think they all had fun!
17th December 2018

Class 3 decided that they would like to have a Christmas PJ / onesie treasure hunt during the last week of term; so, armed with an answer sheet and 24 mathematical clues hidden around the field, they set off to be the winning team!
Ho Ho Ho!
16th December 2018

Just a quick reminder to Parents / Carers of children in Class 3. We are having a treasure hunt tomorrow and we will be wearing Christmas PJ's or Onesies to do this activity (at the request of the children!) If they would like to participate wearing a onesie / PJ's, please can your child / children come to school dressed in uniform as usual and bring the PJ's or onesies to change into. We're looking forward to a festive last week at school! Mrs Reeve
7th December 2018
This half term in P.E Class 3 have been doing dance and hockey. They have been working on a dance choreographed in parts by themselves on the theme of WW1 100 year armistice. The dance tells the story of the troops going off to war to fight. The different armies join forces in the dance to tell the story of on Christmas day when they crossed sides at the front line to play games of football, cards and write letters to their families without fighting. The troops then go back to their lines and the fighting begins again. The dance ends with the troops coming together, saluting one another to show respect for each other before returning to their home countries and walking off in different directions.
I will be recording the whole dance next week to share with the school.
23rd November 2018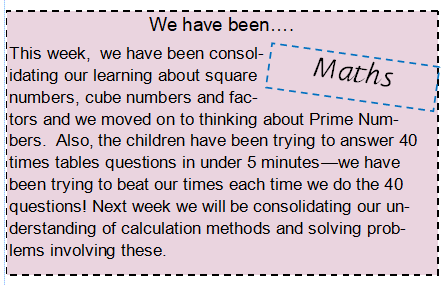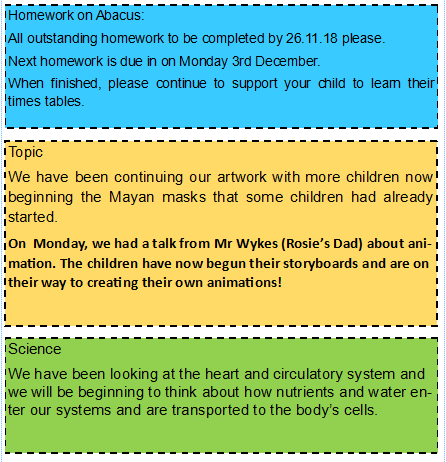 16th November 2018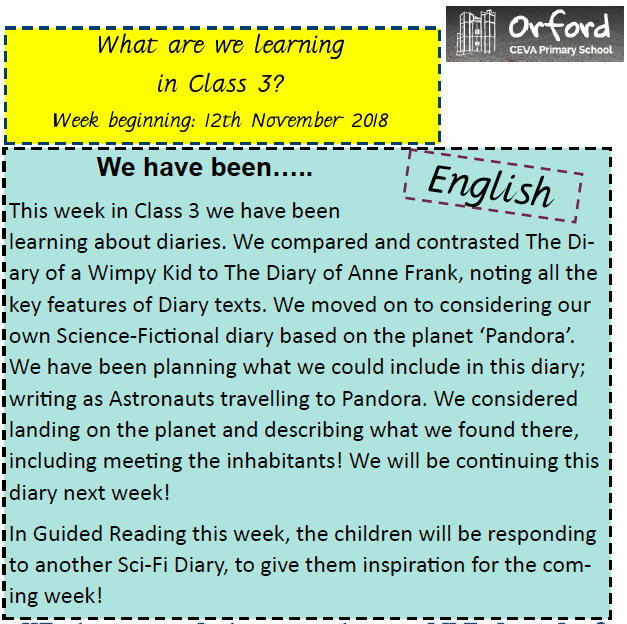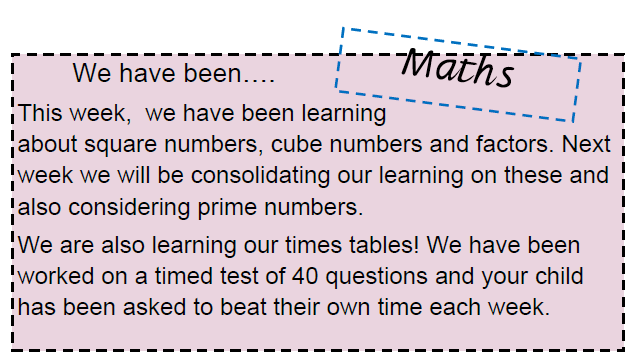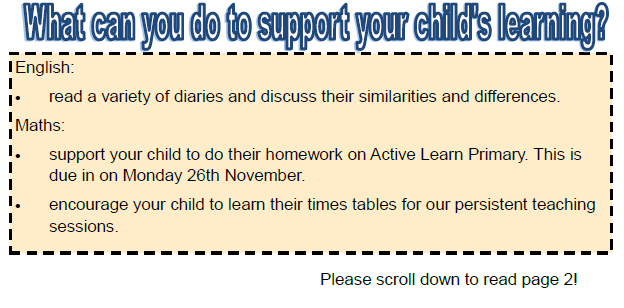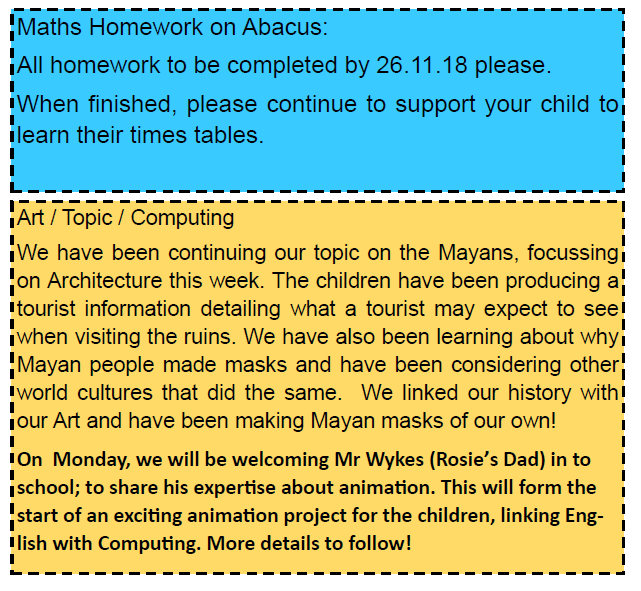 12th November 2018
A part of the 100 year Armistice commemorations Class 3 were asked to take part in a special service in Orford church yard. On Thursday 8th November Class 3 walked to the churchyard and took an active role in the Remembrance service. The class all read together the Ode of Remembrance followed by members of Year 6 reading out the names of those who had fallen during the First World War and had war graves within the churchyard.
Only the whispers of the wind could be heard during the two minute silence at 11am as Class 3 reflected on the sacrifices others had made for this country. Some members of Class 3 then read the famous poem In Flanders Fields which we had been working on during Literacy back in the classroom.
After the service a member of the Royal British Legion took us around the war graves in the churchyard where Class 3 laid crosses and poppies which had been made in the classroom. The class were all very respectful and absorbed the sheer tragedy of war and the lives lost as they visited each grave. They were shocked by the young ages of those who lost their lives.
On Friday 9th November Class 3 produced some poppy art to serve as an act of remembrance in our school garden. Poppies will be on display later in the week.
5th October 2018
Class 3 have been hard at work on our 'To infinity and beyond' topic for the first few weeks of term. We started the term considering the Science Fiction genre within our English sessions and the children have used story boxes and science-fiction photographs of settings to help them to plan their own Sci-Fi Stories, which they will be writing next week.
They have also been busily learning about the Mayan people and their Gods and have created some brilliant pieces of work, finding out some interesting facts along the way. We will be going on to create masks of Mayan Gods in our art sessions too, but we are currently exploring the work of Hundertwasser and we hope to have the children's work on display soon, so you can enjoy it too!
Coming up in our maths sessions next week, the children will be again returning to multiplication and division, then going on to work to solve problems with mixed operations (for example using both multiplication and subtraction to find the solution.) We would be very grateful if you could support your child to ensure they know as many times tables as they can, as this will be a great help them next week.
A reminder that we will be visiting BT as part of the programming element of our computing curriculum on Monday 15th October. Please could you return your permission slips for this ASAP?
We also have some really exciting animation sessions planned after half term, linking in with our computing curriculum and our Science-Fiction stories, which we will have written by then. More details will follow.
Just to let you know, Year 6 pupils will be going to Crucial Crew on Tuesday 30th October. Letters for this will be going out shortly.
Finally, in case you haven't yet heard from your child, we welcomed two new friends in to Class 3 this year: Jerry and Digby, the gerbils. They have been a huge success and the children have been superb at caring for them.
Well done for a great start Class 3!
---
*ARCHIVE*
20th-22nd June: Finborough Residential trip *updated - photo link at end of post*
This week we had our long awaited residential trip to Finborough! We had an incredibly early start on Wednesday, leaving school at 7.30 – thank you so much to all mum and dads for dropping children off at that time.
When we arrived, Lexie, Edward, Lauren and Immy were whisked off by Miss Cannon to take part in the maths in motion final (report here) whilst the rest of us took part in Bushcraft and the Xplore challenge, where we had to solve different puzzles and problems as a team: like making our way down a path on 3 crates without touching the floor, and trying to pick up a jerry can from a distance with just one piece of rope
After our first (very yummy) lunch, we went off to do quadbiking, which was much harder than it looked, and abseiling. Everybody had a try at abseiling – some children only managed to climb halfway, but 18 children made it to the top of the ~10m platform and abseiled down. Some people even raced each other – including Miss Cannon and Tigger. Certain members of year 6 said it wasn't fair because Miss Cannon had a "weight advantage" CHEEKY!!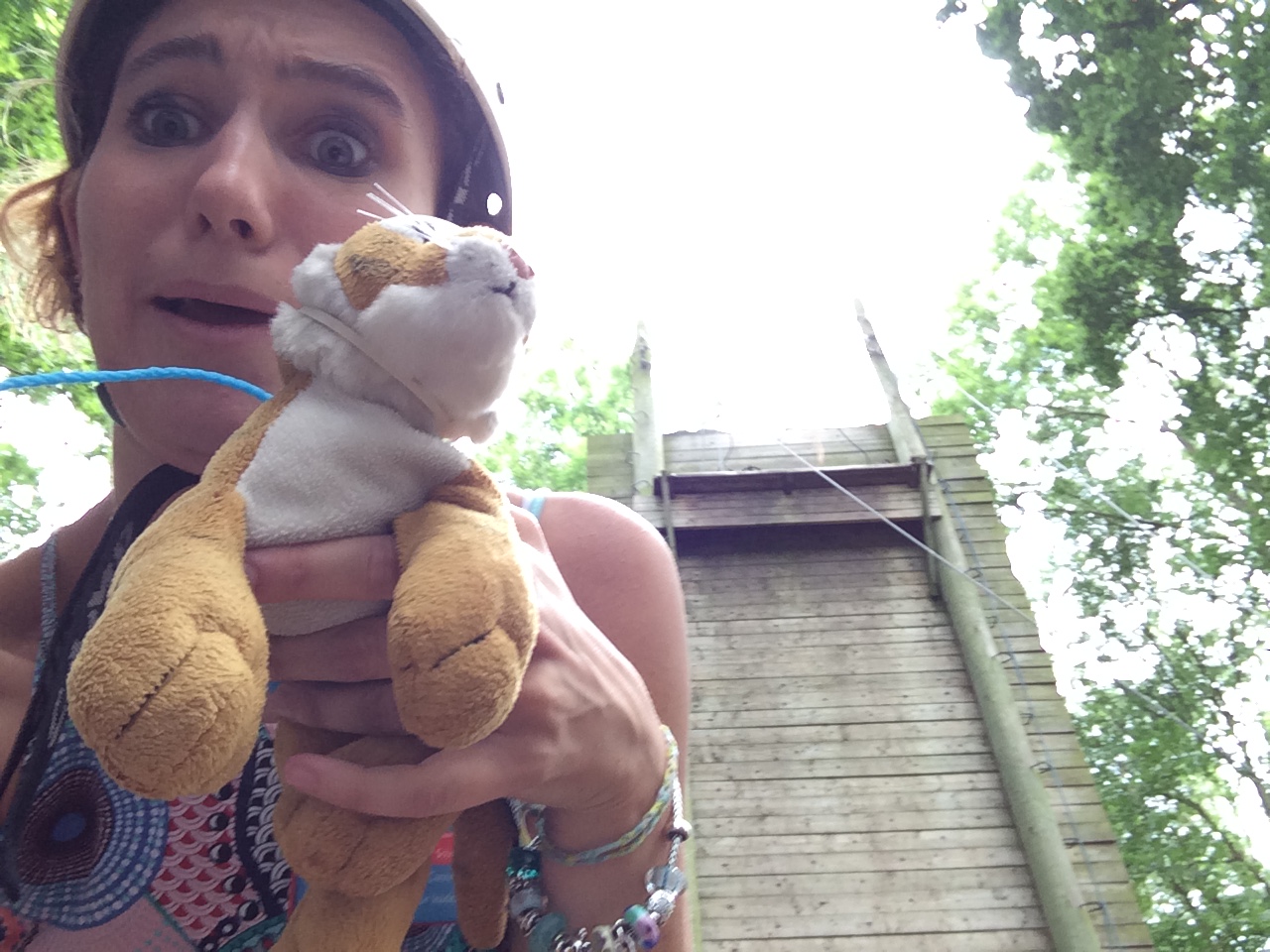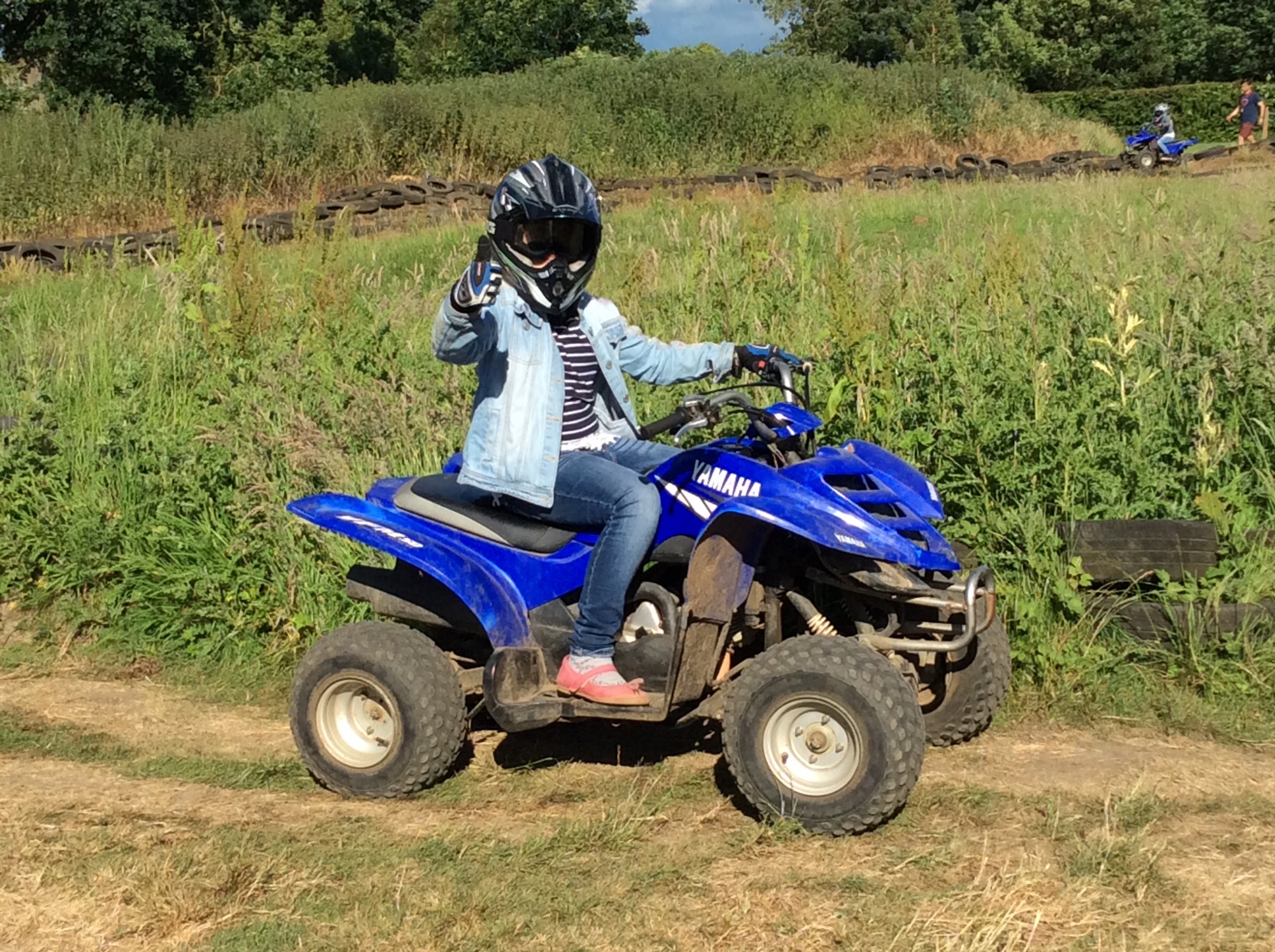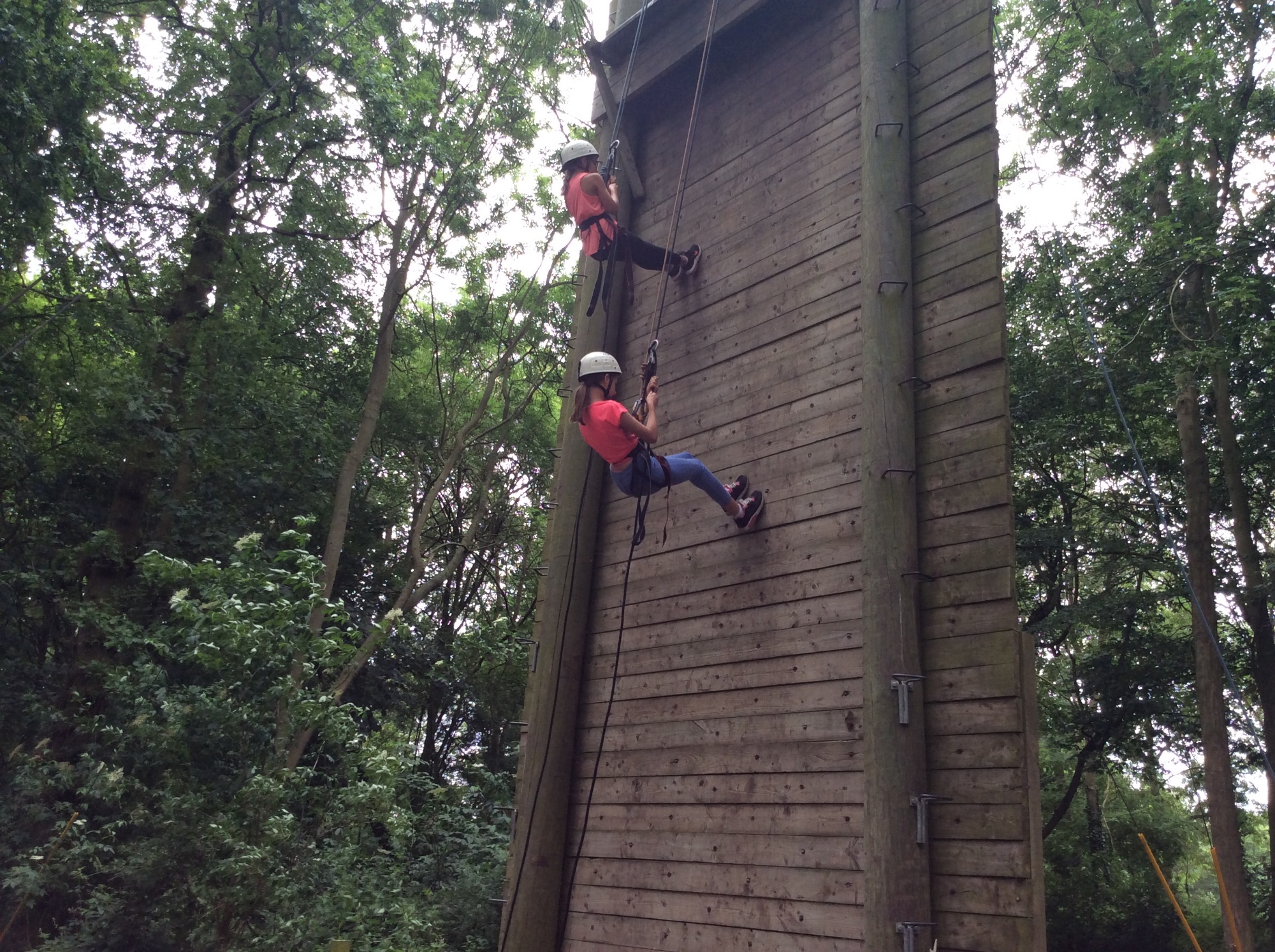 Our first evening activity was the campfire. The instructors came all prepared with an intinery which immediately got thrown out the window when we heckled at them and requested certain campfire songs!! We also told scary stories, shared our worst jokes (What's pink and fluffy? Pink fluff. What's blue and fluffy? Blue fluff holding its breath.) AND toasted marshmallows – yum!
Day two started with one of the collective favourite activities – kayaking and rafting. In kayaking, we learnt how to paddle correctly and had to do some tricky challenges like the eskimo kiss (climbing out your kayak and touching the front with your nose) and switching kayaks with a buddy…. A few people fell in (*ahem* Edward *ahem* Tom*ahem* Chloe *ahem* Leo *ahem* Leo again *ahem*).
For rafting, we had to construct our raft out of wooden poles, plastic barrels and climbing rope before sitting 5 on each side. Miss Cannon's group were doing so well that they all had to stand up on the raft and do the Macarena. Even worse – they had to sing 'head, shoulders, knees and jump' which obviously ended in the entire raft capsizing! The drama wasn't over yet though – Mrs Smy had been having some trouble navigating her canoe solo…. she accidentally crashed into the bridge and fell out, having to be rescued by the instructor! She was very pleased she'd taken her fitbit off before going in. Obviously, class 3 were incredibly concerned, after shouting, "GET THE IPAD!! WE HAVE TO FILM THIS!"
In the afternoon, we had a go at archery, air rifles and cluedo where we had to solve problems/games to get clues and work out who had "murdered" the chief instructor.
On our final morning, we got to take part in a trust trail, where a member of the team was blindfolded and had to go through a path in the woods full of obstacles; as well as crate climbing. For crate climbing, 2 people at a time were put in a harness and had to stack crates whilst standing on them. Everybody else kept the ropes tight and passed them the crates. This was one of the few activities Lexie could participate fully in with her broken arm, it was very funny seeing her swing through the air with her sling on (don't worry Amanda – we made sure she was safe and her arm was secure!!).
The only issue we had during the trip, was that we were all so excited we didn't sleep very much – Miss Cannon and Mrs Smy noticed how much more quiet the bus journey back was!!
We are hoping to share all of this and more (including some very amusing videos!) in assembly next Friday – please come along if you are able to.
8th June
Did you see our Maths in Motion team in the newspaper over half term? Well done again to the whole team for qualifying and a particular well done to Imogen, Lauren, Edward and Lexie for making the final 4 who will compete on behalf of the whole school next Wednesday!
25th May
Well done to the eight children who represented us at a small school's tennis tournament today. They all came back with smiles on their faces and had a good morning! Thank you to Miss Phillips and Edward's mum for taking them!
18th May
Despite the fact year 6 had to take their SATs this week, class 3 still made time for some cross curricular learning - we have been learning about the Gospel in RE this term, so spent time this week making stop-start animations of different parables. We then had to explain why the parable was an example of the gospel/good news, a bit like a vicar or priest would do in their sermon. We used i-movie to string everything together, and our final videos can be viewed in a playlist here: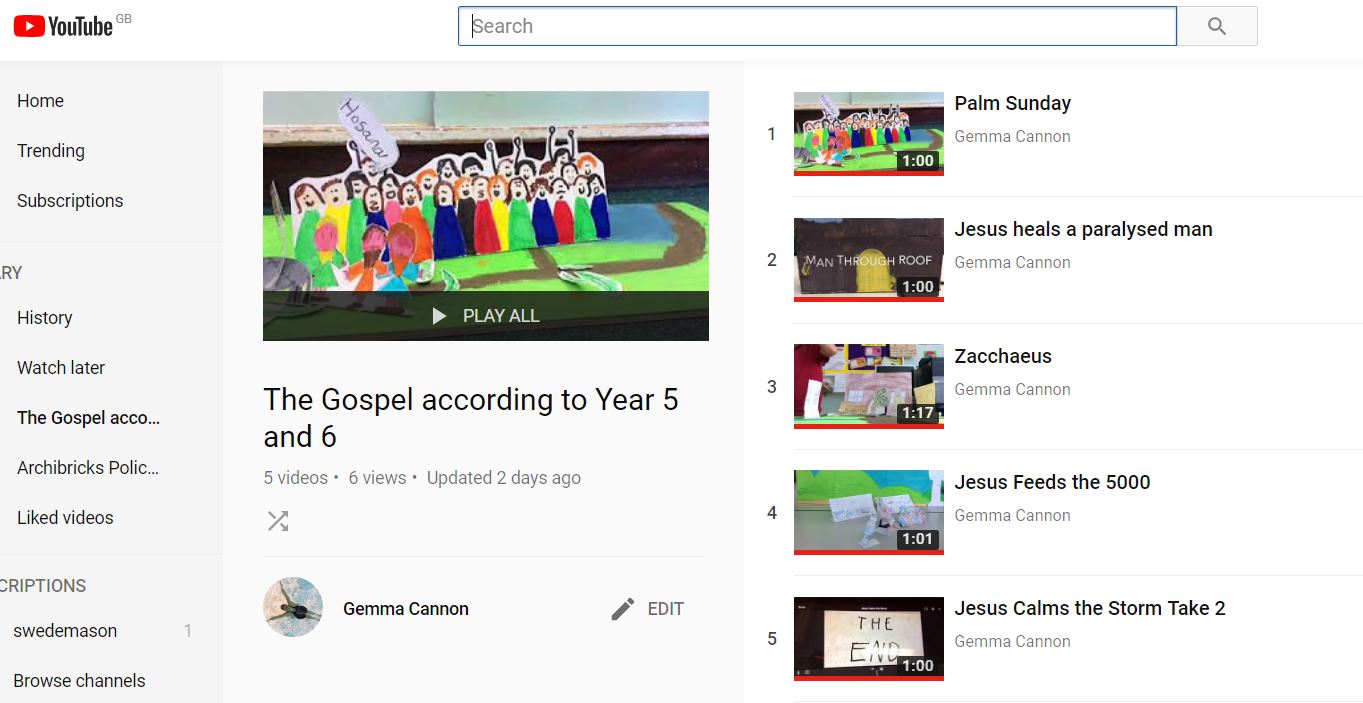 11th May - "Miss Cannon ATE some of my science equipment!"
We have had a very busy week which has been quite Maths and Literacy heavy, but of course managed to squeeze in some extreeeeeeeeme Science - learning all about the phases of the moon.
First of all, we were given a sheet of the 8 different phases which we had to make.... out of JAFFA CAKES (or gluten free cookies!) before learning about how and why we have so many different phases of the moon.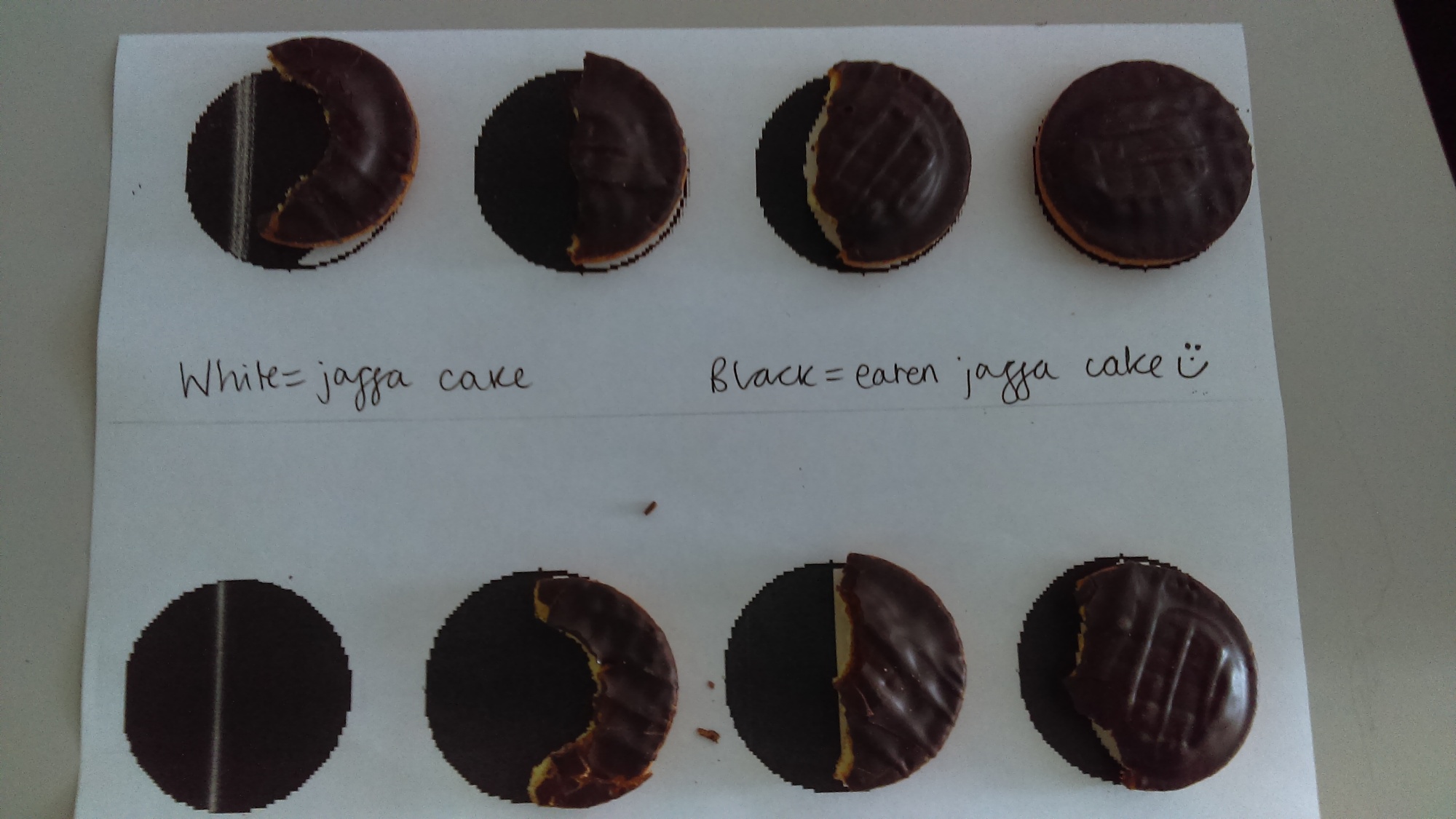 We learnt the definitions of some scientific vocabulary such as crescent, gibbous, waxing and waning before working out where they would go in the cycle. Following this, we then used our jaffa cakes to create and label the whole cycle, but one group accidentally put a whole jaffa cake in the new moon space as well as the full moon space, so Miss Cannon had no choice but to confiscate and eat it!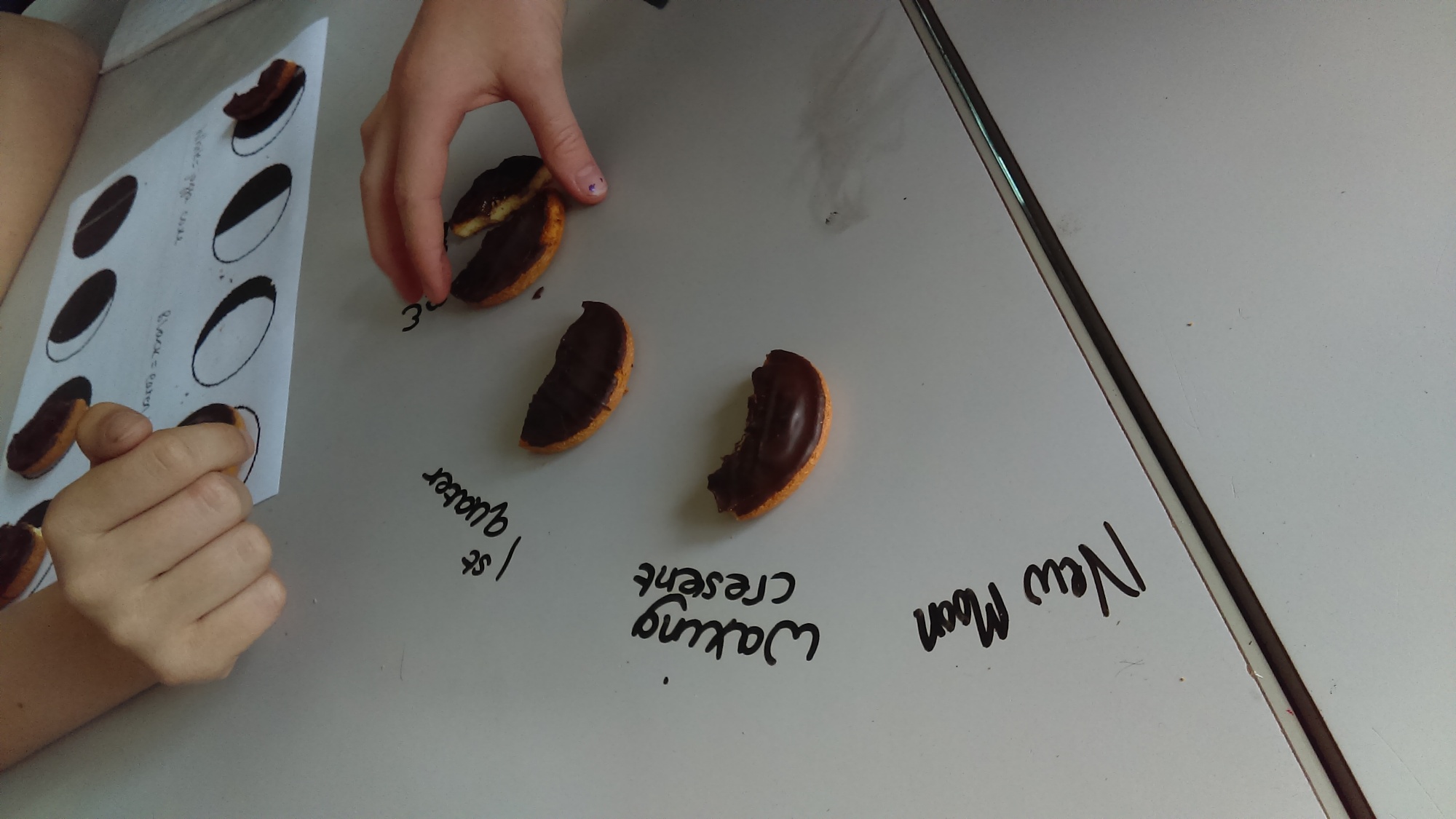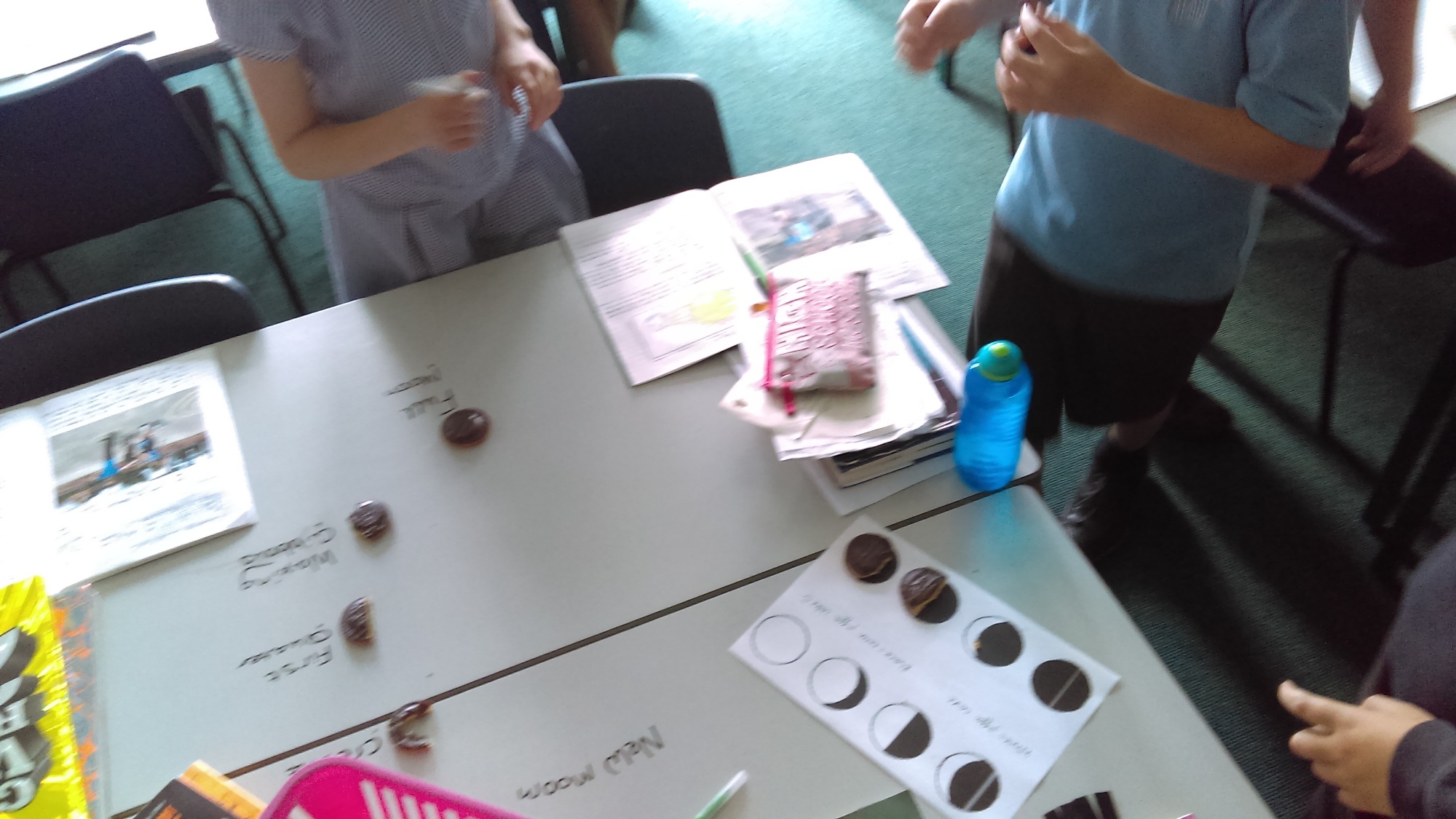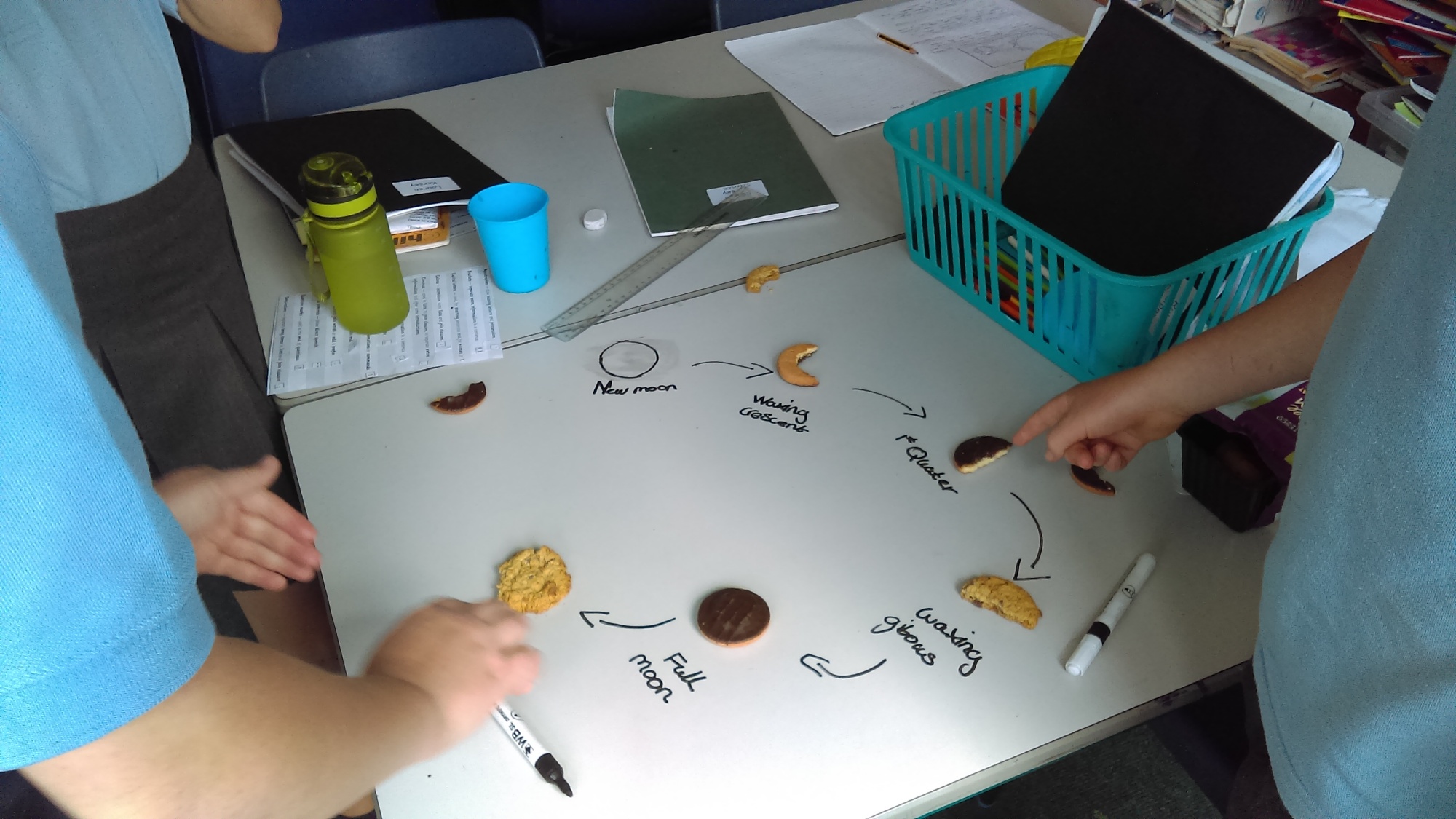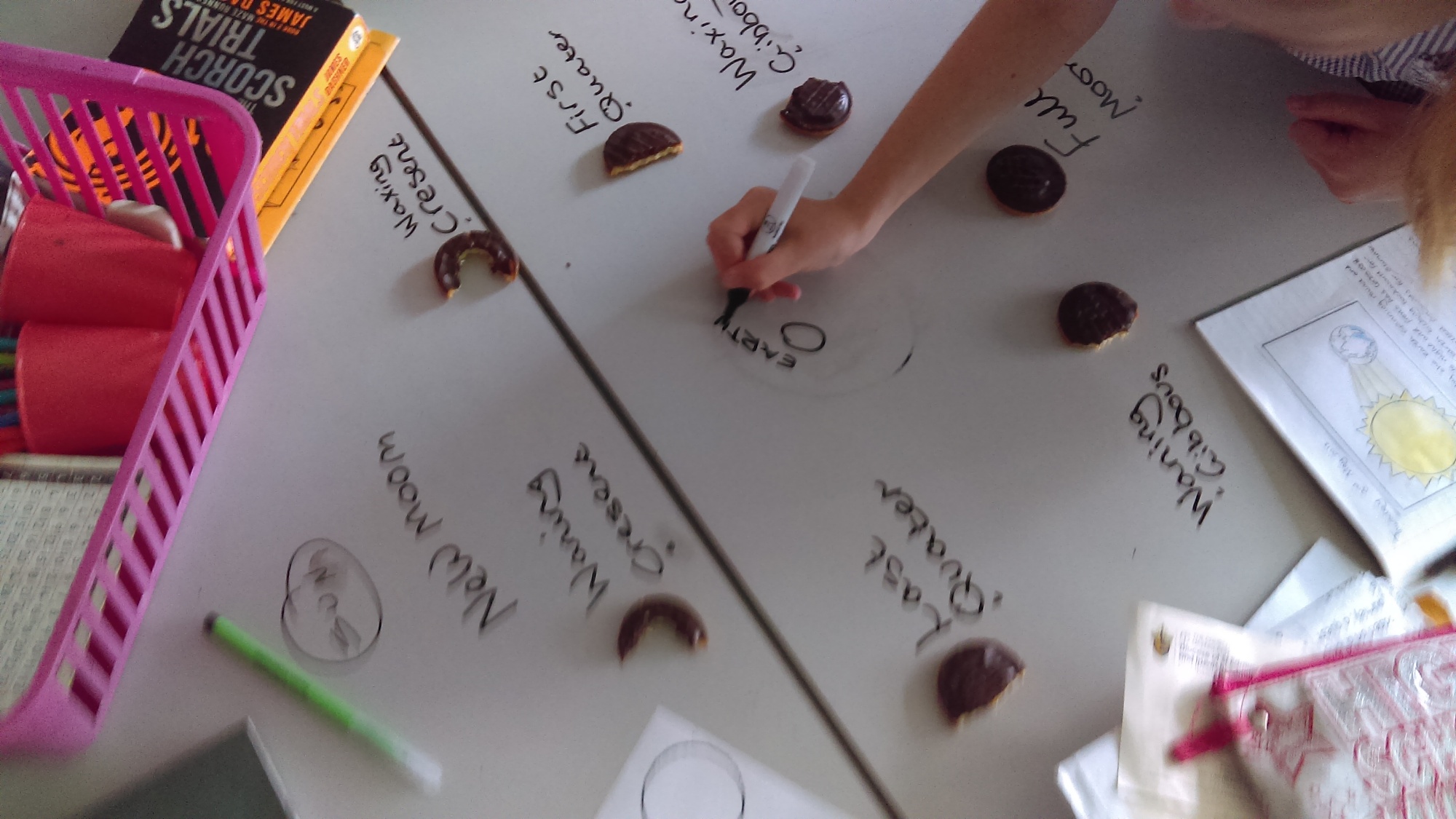 Here is one of our final diagrams - which were all very accurate! Well done Class 3!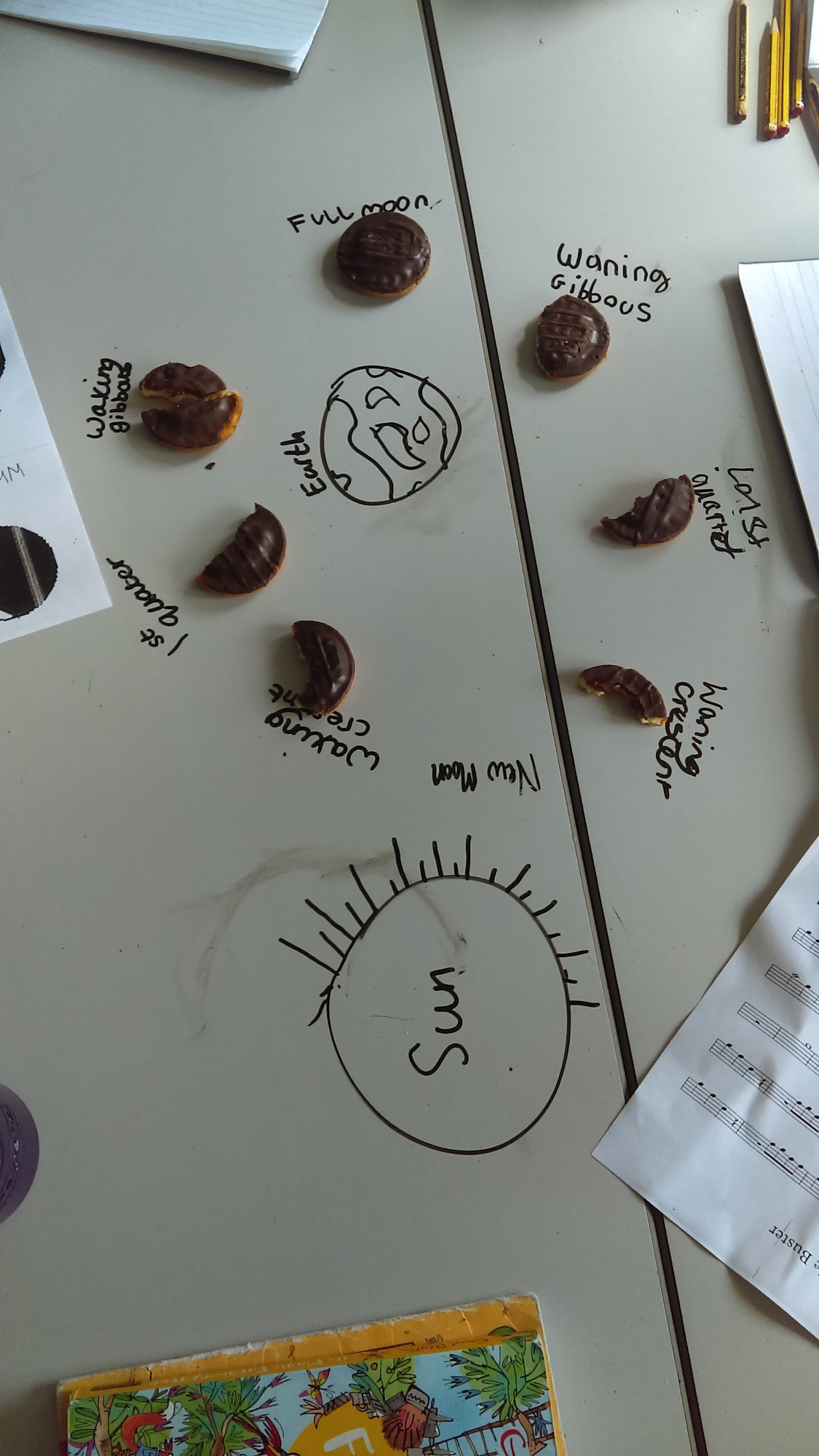 27th April
We were very disappointed today to find out that due to unforeseen travel issues, swimming was cancelled (but definitely starting next week!). In true Orford style, we plugged all that energy into creating our own book of Canadian Fables. Earlier in the week we learnt all about the national emblems of Canada and also read some examples of Canadian/Inuit traditional tales, so we used this to create our own examples which we wrote up with illustrations today. We are binding them all together in a book to go on display somewhere in school. Here are a few (fabulous) examples: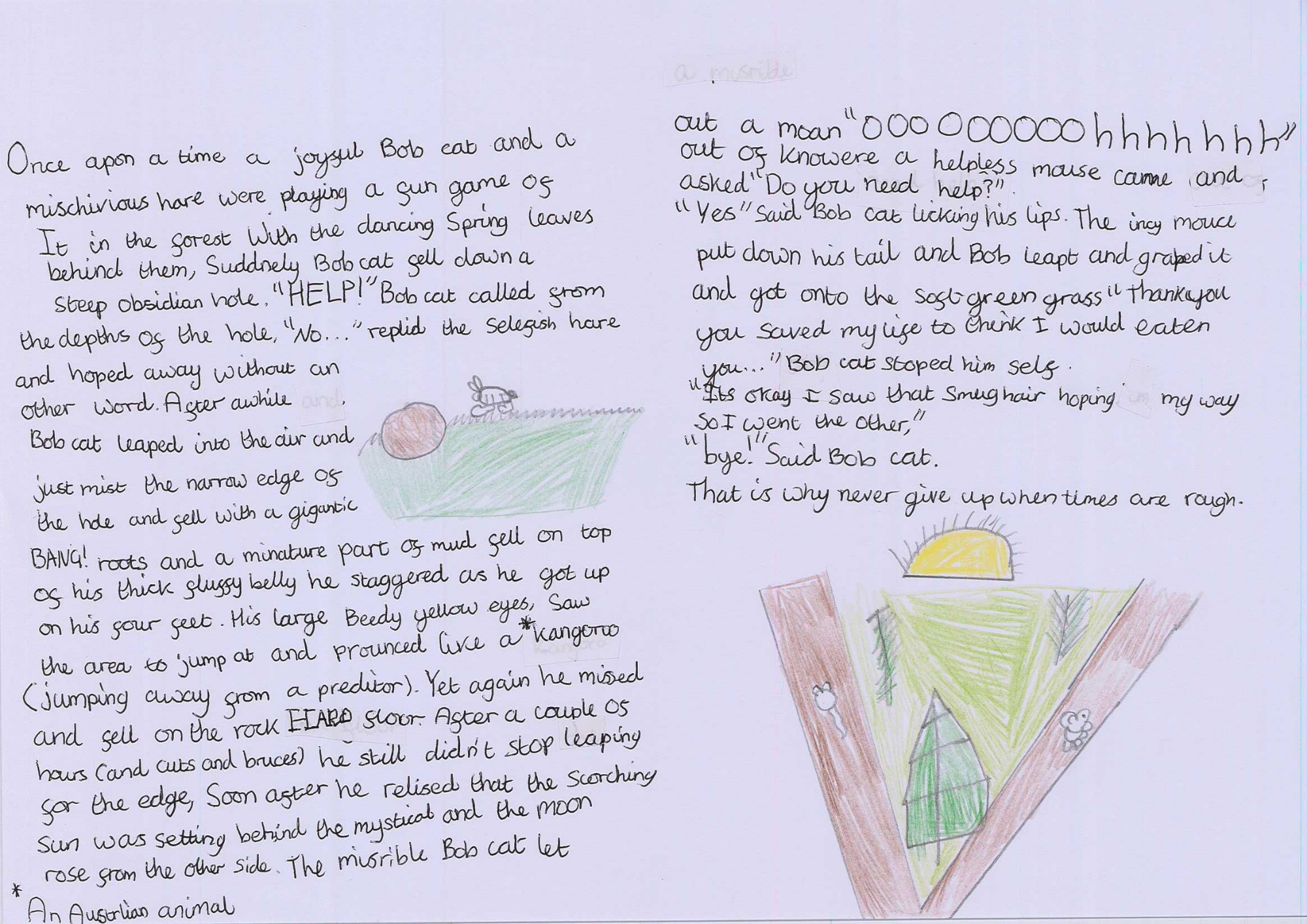 20th April
What a busy first week back! It's only been four days but we've had a lot to think about and have really hit the ground running. In particular, those children who are doing the Arts Award - the whole school went to Orford church to see their first live performance this afternoon and the whole cast was AMAZING! The children looked so professional and had to follow a complicated series of stage directions and dance moves as well as remember a number of different songs and melodies. The puppets they worked so hard on looked brilliant and the hounds were so scary, some of the younger children thought they were real at a first glance! The next performance is tomorrow night at 7pm, where we are sure they will be just as phenomenal.
Over the Easter holidays, the group also got in the newspaper for the project, the article can be found here,
Friendly reminder that next week Maths in Motion club starts up again on Monday 3pm-4pm, Cross Country is on Thursday afternoon and swimming lessons start on Friday. Have a great weekend - enjoy the sunshine!!
Maths in Motion
Very WELL DONE to the maths in motion crew - we made it through to the Semi-Finals!! Whoop!! Looking forward to sessions after the Easter holidays to see if we make it to the finals.... watch this space!!
Arts Award
For the children who were at Arts Award today (Friday 23/3/18) here is the YouTube link for your puppet: https://www.youtube.com/watch?time_continue=963&v=I-bH7ul5fxg
It MUST be complete and brought to school on Monday as that is the day the puppet company are coming in.

**SCIENCE WEEK** (please scroll down for 14/3 updates!)
Day 1
Today, we were incredibly lucky to have Brian and Wendy (the people who run Maths in Motion) come and spend the afternoon with us. They talked to us about the importance of maths in everyday life and in all sorts of jobs (including football and hairdressing) and how wide the engineering industry is. Why? Because Maths in Motion helps develop the engineering skills, problem solving and maths skills that are required at industry level from a young age.
We split into 9 pairs/teams (each led by a member of the maths in motion club) and begun work on cars for the knockout round. Brian and Wendy talked to us in more detail about the tactics we use as well as those that they use and there was a lot of chat about making a 'good' car vs a 'world final' car – and we know which one we're aiming for!! At the club after school, we worked hard on calculating the petrol required more effectively and had a really exciting race – unfortunately Ruby and Evie got knocked out in the early stages but for those left in there was a lot of overtaking and blocking, with Lexie ending up being the overall winner.
Brian and Wendy kindly gave each child a goody bag, and I think we will all agree we had a fantastic time. We are incredibly grateful for them giving up their afternoon, and even more grateful to receive this email today:
Hi Gemma,
Thank you even more for allowing us to take part in what was one of the most inspiring afternoons we've ever had with MiM. We have always felt it to be a privilege to be allowed into a 'live' classroom and it does us (and the software!) good to get in at the sharp end. Your children were not only a delight to be with yesterday, they were inspirational and a credit to you. Several things were said to us that will certainly have a positive effect on how the Challenge moves forward and they will remain secret! To see children of this age fully competent in using the software (and understanding the maths) and getting SO excited by the maths they were doing was a delight to behold I can tell you.
Being the organisers of this Challenge is something we enjoy doing however, the biggest buzz of all for us by a very, very long way is when we see youngsters using what we have created in such a positive and meaningful way. Just to hear Ruby say that she struggled with maths before she got involved in MiM and that now she really enjoys it means so much to us at this end of the tunnel and I've put that clip on Facebook so you can show her that she's famous!
Thank you again Gemma and I just wish that there were a few more like you in our classrooms!
Take care,
Brian
Day 2
What would happen if you got frozen or stuck in ice whilst exploring the Arctic/Antarctic?
How would you get out?
How could you get a figuring out of a block of ice without touching it?
Class 3 began to think about answers to these questions today, and we are going to have a go at answering them later in the week.
We've also set the classroom up for the SCIENCE FAIR tomorrow and are sooooooooooo excited for it – see you tomorrow!!
Day 3
Well the day finally arrived for the long awaited Science Fair! We had the most magnificent time and a video containing all the photos and action of the day will be uploaded after its big reveal in assembly on Friday. As ever, the experiments and exhibits were of the highest quality and some really would not look out of place at a high school - the thinking, knowledge and vocabulary in them all was just phenomenal. But there had to be some winners, congratulations to:
Lexie - 1st Place with Raining Blood
Cherry - 2nd Place with Plastic Milk
Phoebe and Kira - 3rd Place with Glowing Water
Tom - Children's Choice award with Exploding Lemons
In the afternoon, we had to try and rescue our little figurine from a cup of ice. The group that decided to use a hammer were the quickest but unfortunately decapitated their explorer! Which means the winners were the group who poured boiling water on him. We then made a 'Horrible Histories' style clip showing how and why we rescued our explorers the way we did. Here is one example (please excuse the 'OMG's!):
Day 4
"I think we're going to have a really eggciting day kids! I bet we'll have a cracking time! It really will be a smashing eggsperiment this afternoon"
"Miss, can you PLEASE stop making such awful yolks?!"
....was how our day started today. It was the long awaited EGGsperiment which involved making a parachute to drop off of the tower at Orford Fire Station. We had a fantastic time - the full write up will be on the main school news page soon, hopefully along with the EADT report.
Looking forward to seeing as many of you in sharing assembly tomorrow morning, after which I will publish the Science Fair video. Thank you so much for all your support. On a non-sciency note it is parent's evening Tuesday, please book an appointment online if you haven't already.
7th March - OH NO!! THERE'S BEEN A BREAK IN!!!!
Our Archibricks headquarters got broken in to this morning and the 3d model and portfolio were stolen! Don't worry - class 3 are on the case, investigating and writing reports as they go.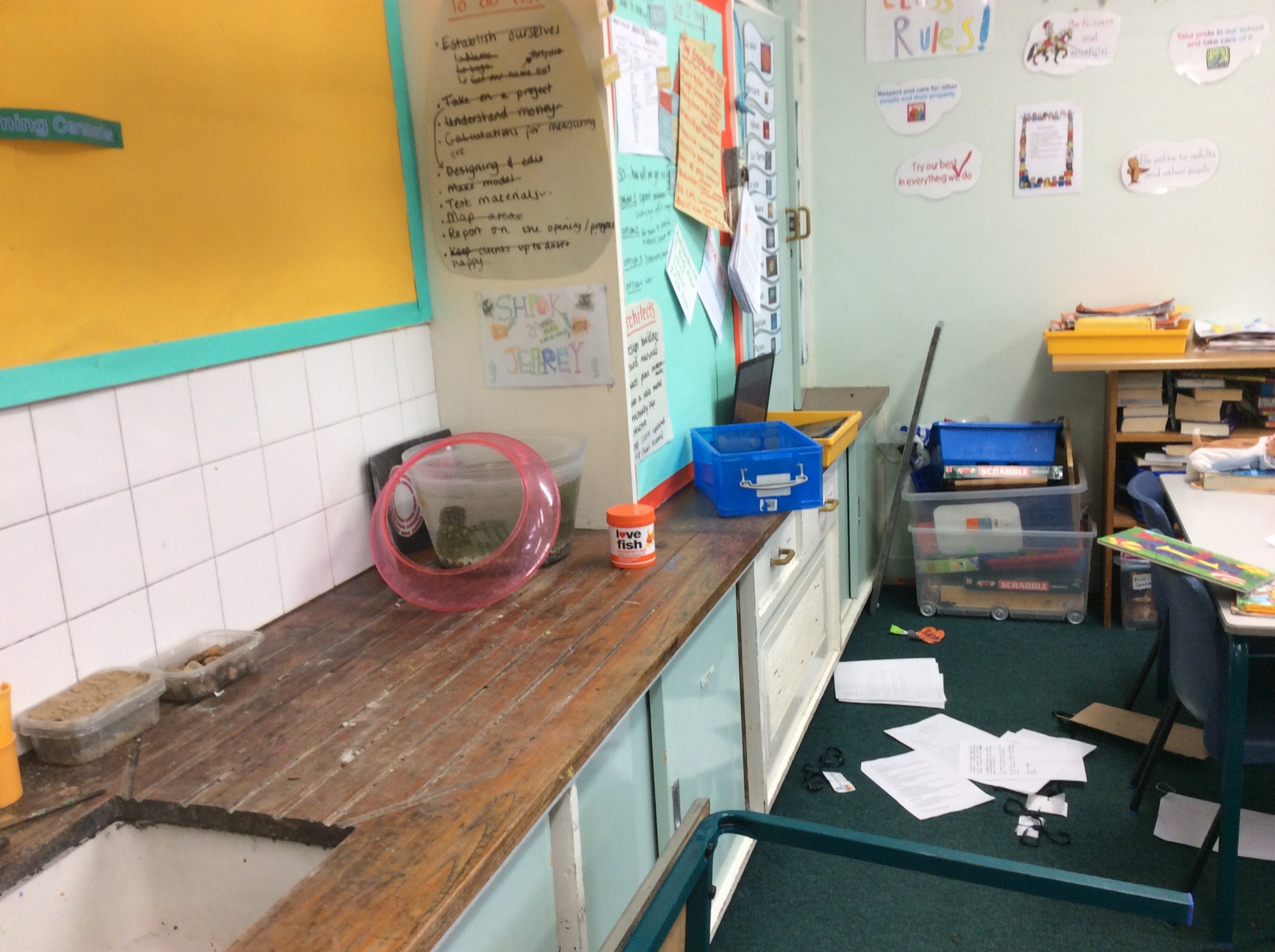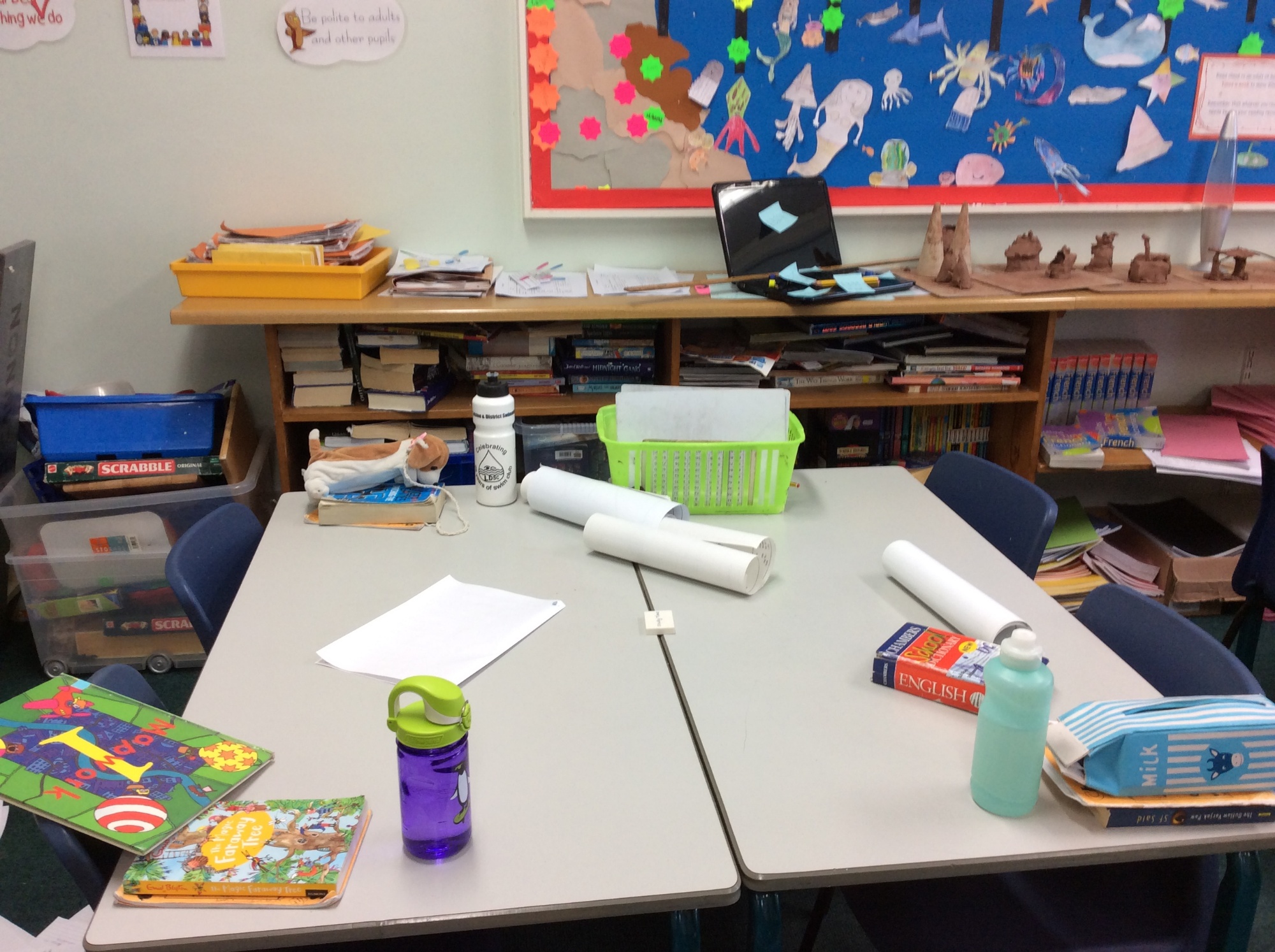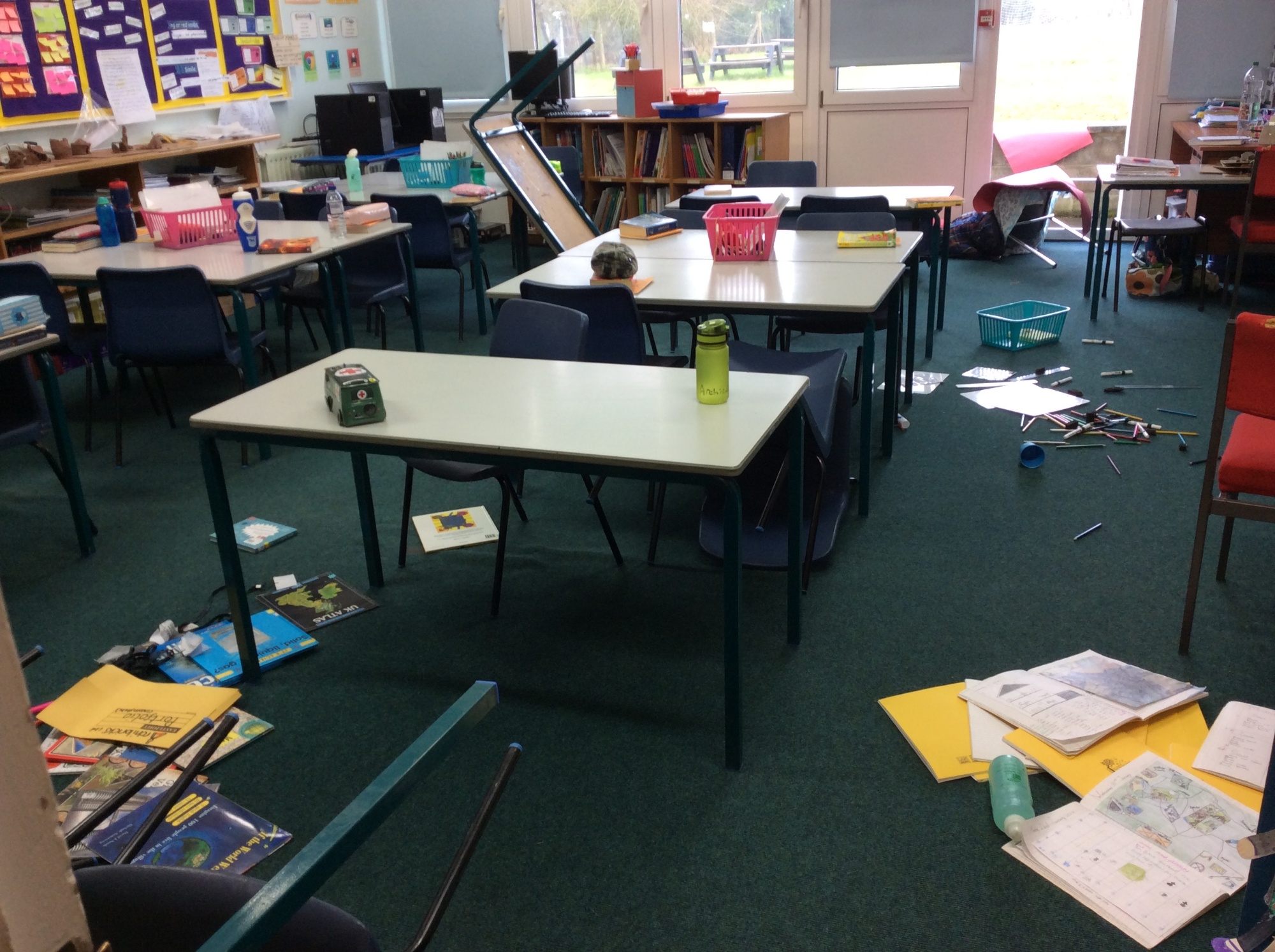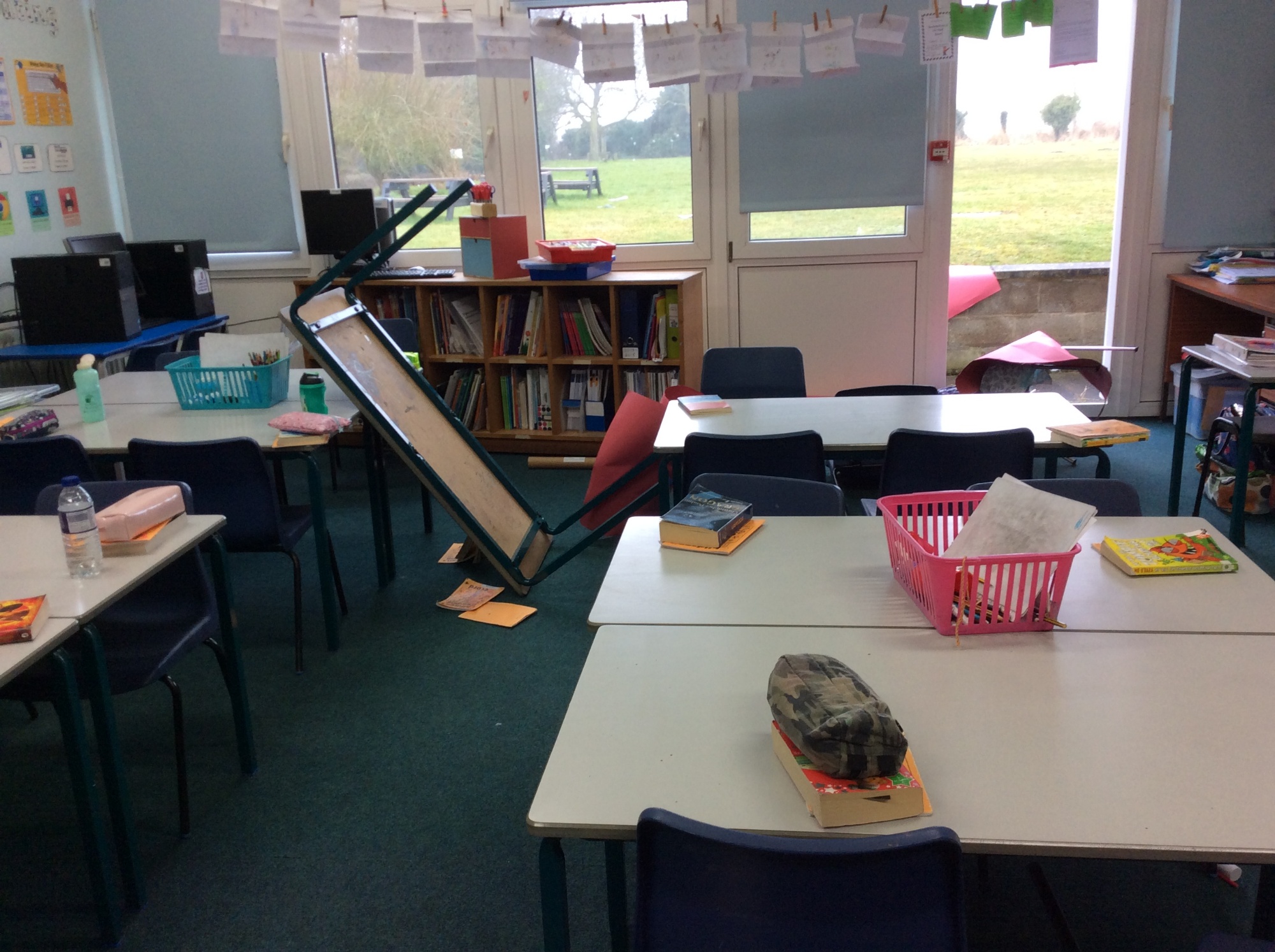 23rd February 2018
Check out our 3D zoo model!!
A few weeks ago, we emailed Mr Wetherell at Farlingaye High School our designs that we made on Google SketchUp of each of the zoo enclosures. He explained how he'd had to adapt some of them as walls were too thin, or where we'd used a texture (like glass) that couldn't be printed in the white plastic. As some took up to 5 hours to print, Mr Wetherell had very kindly pre-printed most of the enclosures but we got to watch the Rocking Reptiles get printed: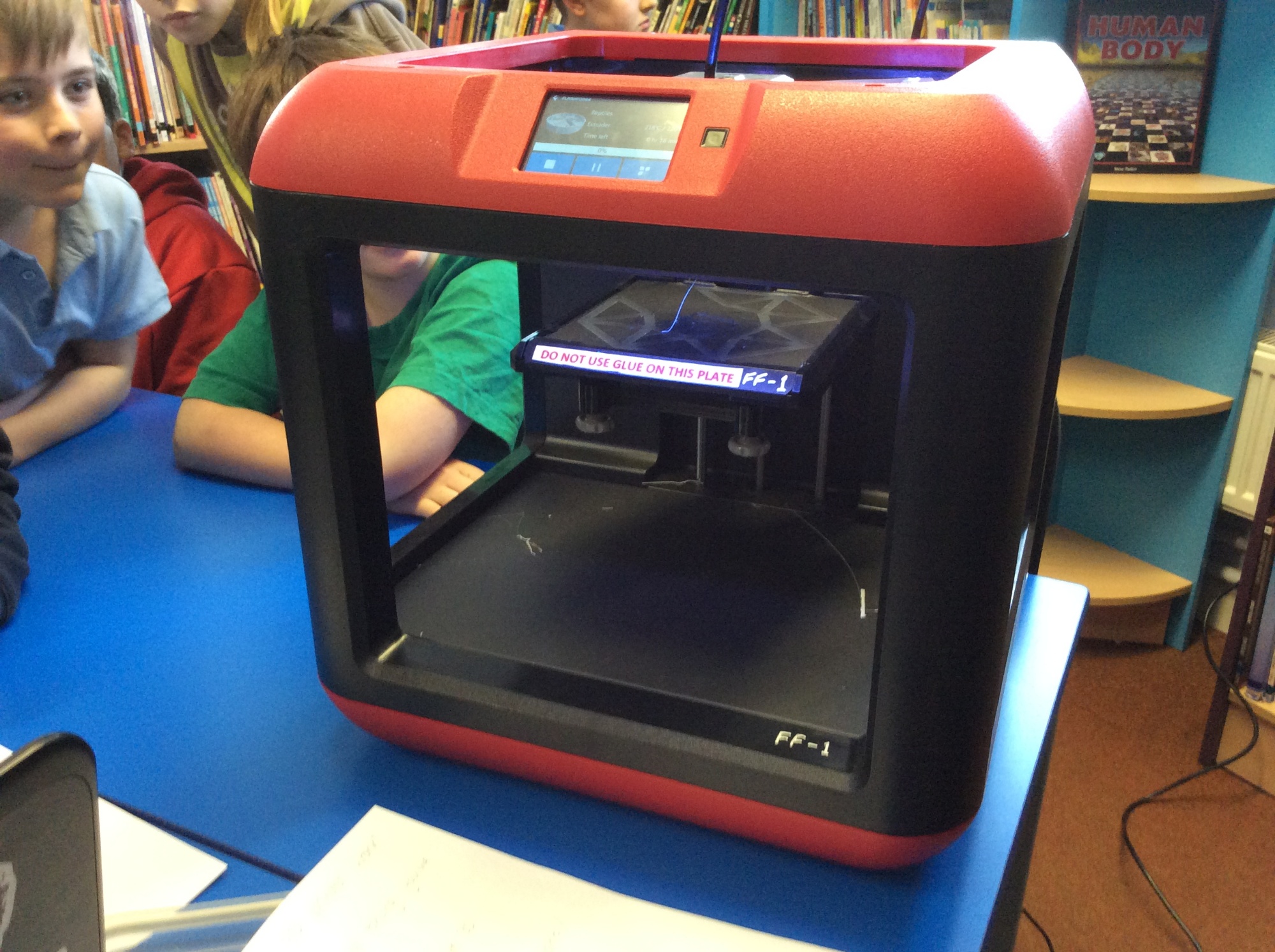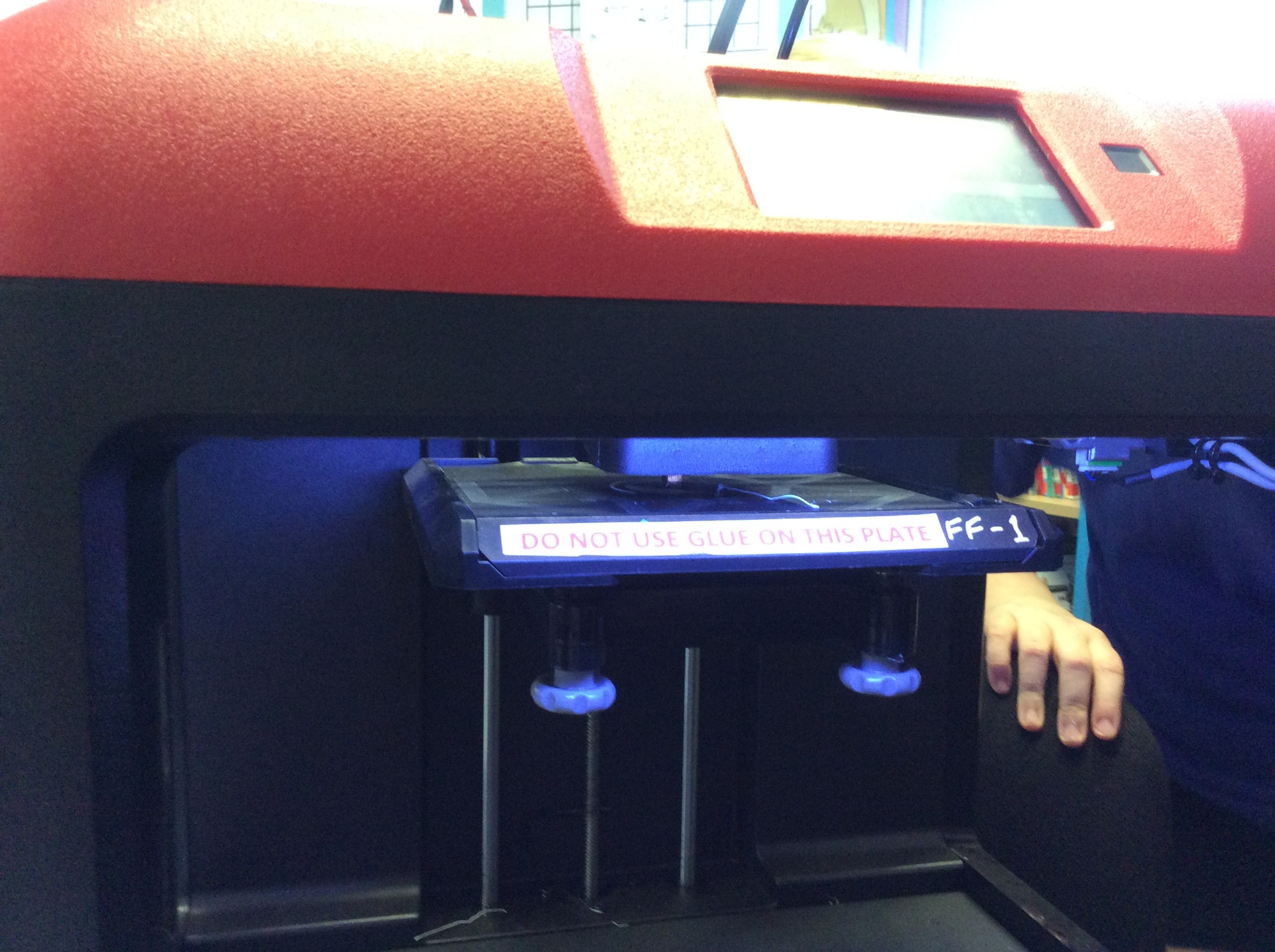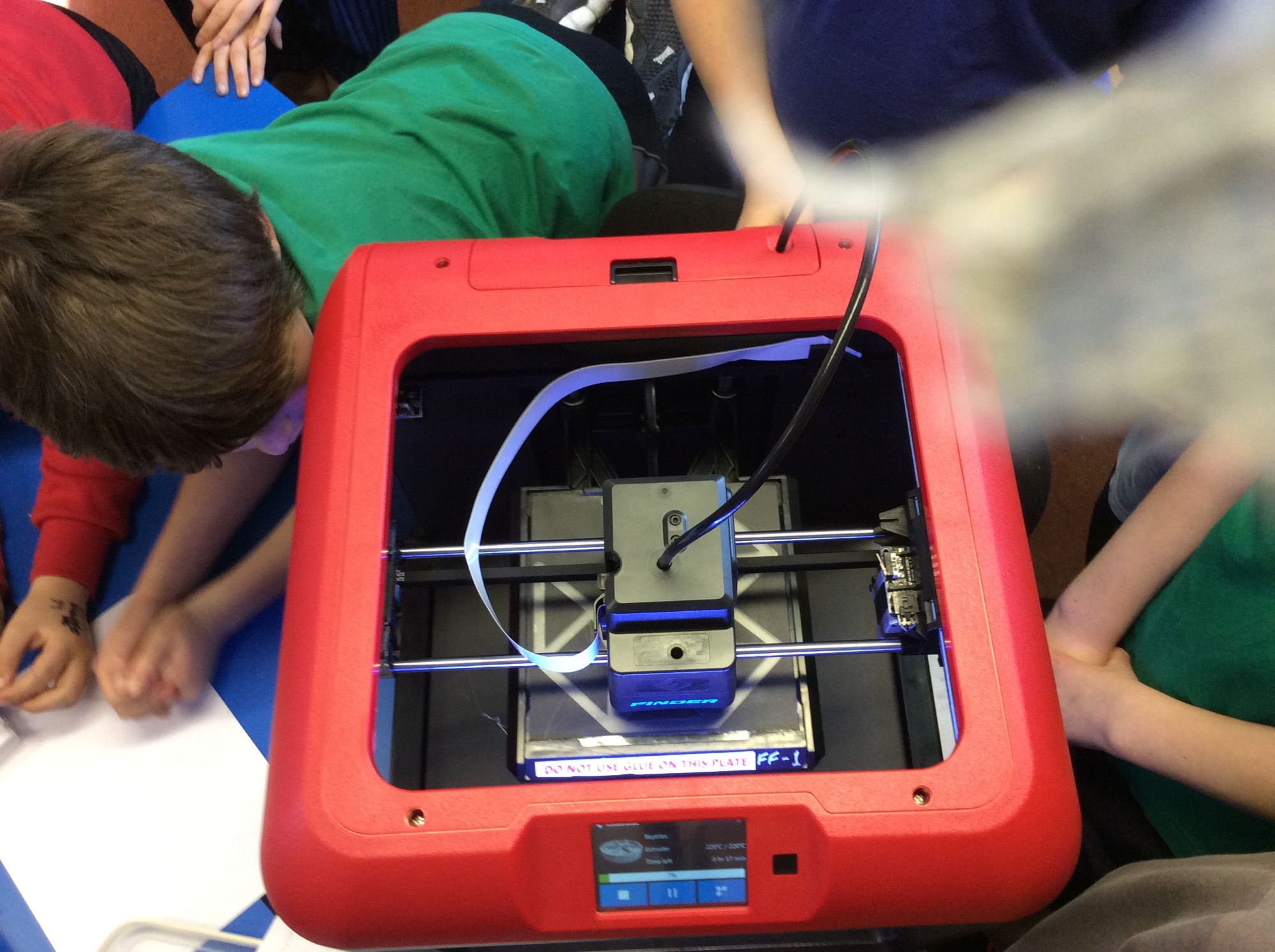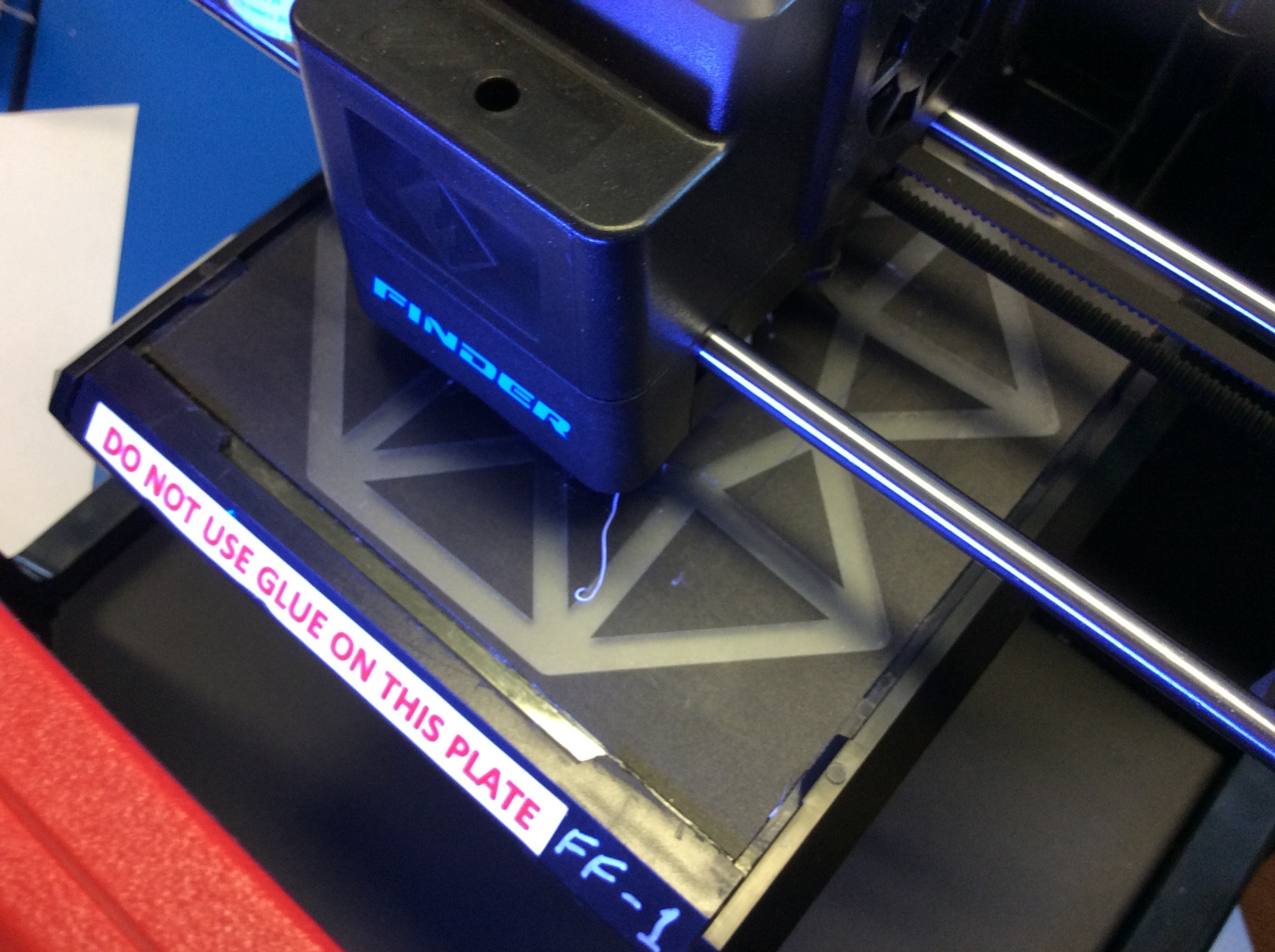 These are our finished enclosures: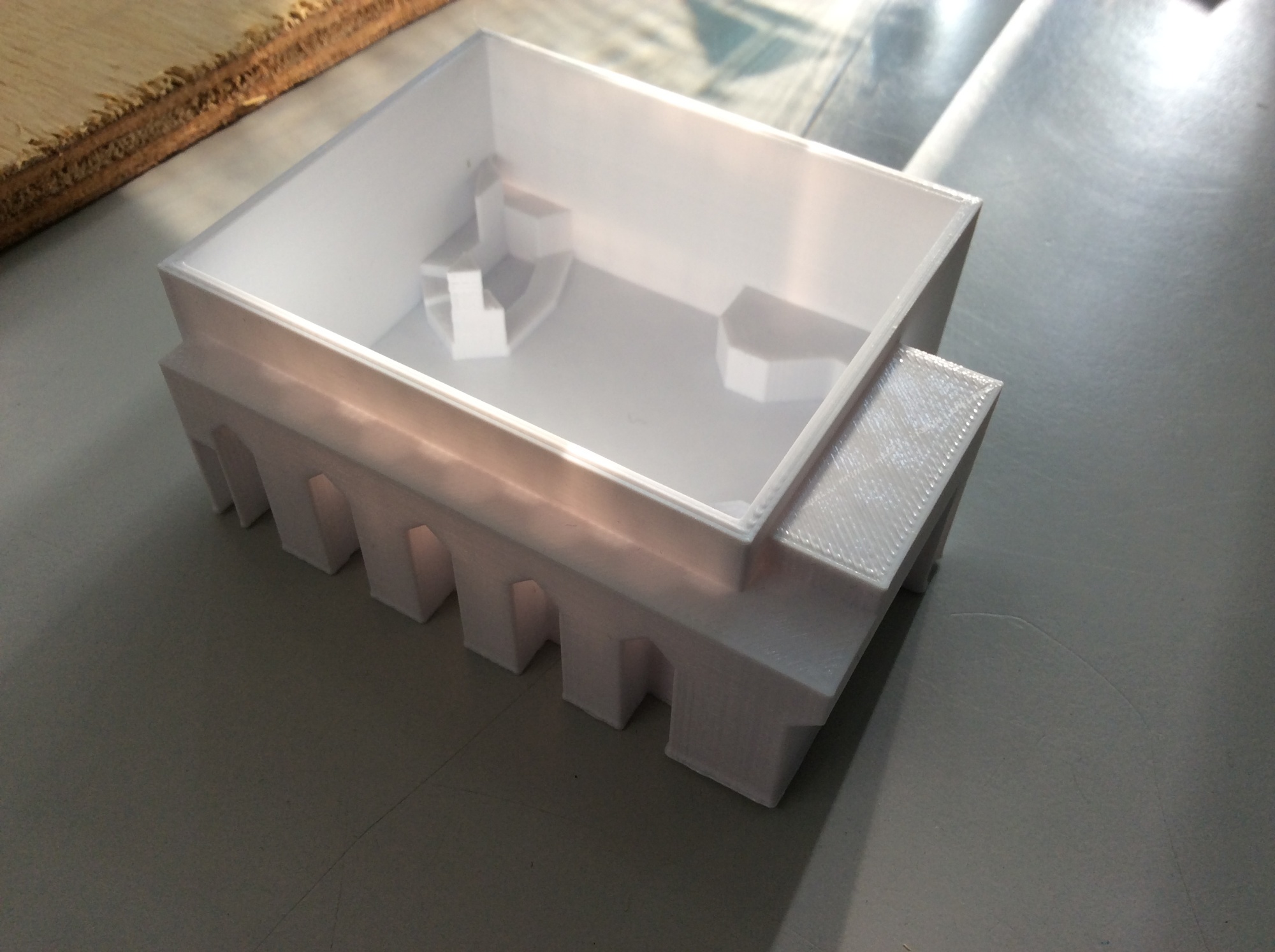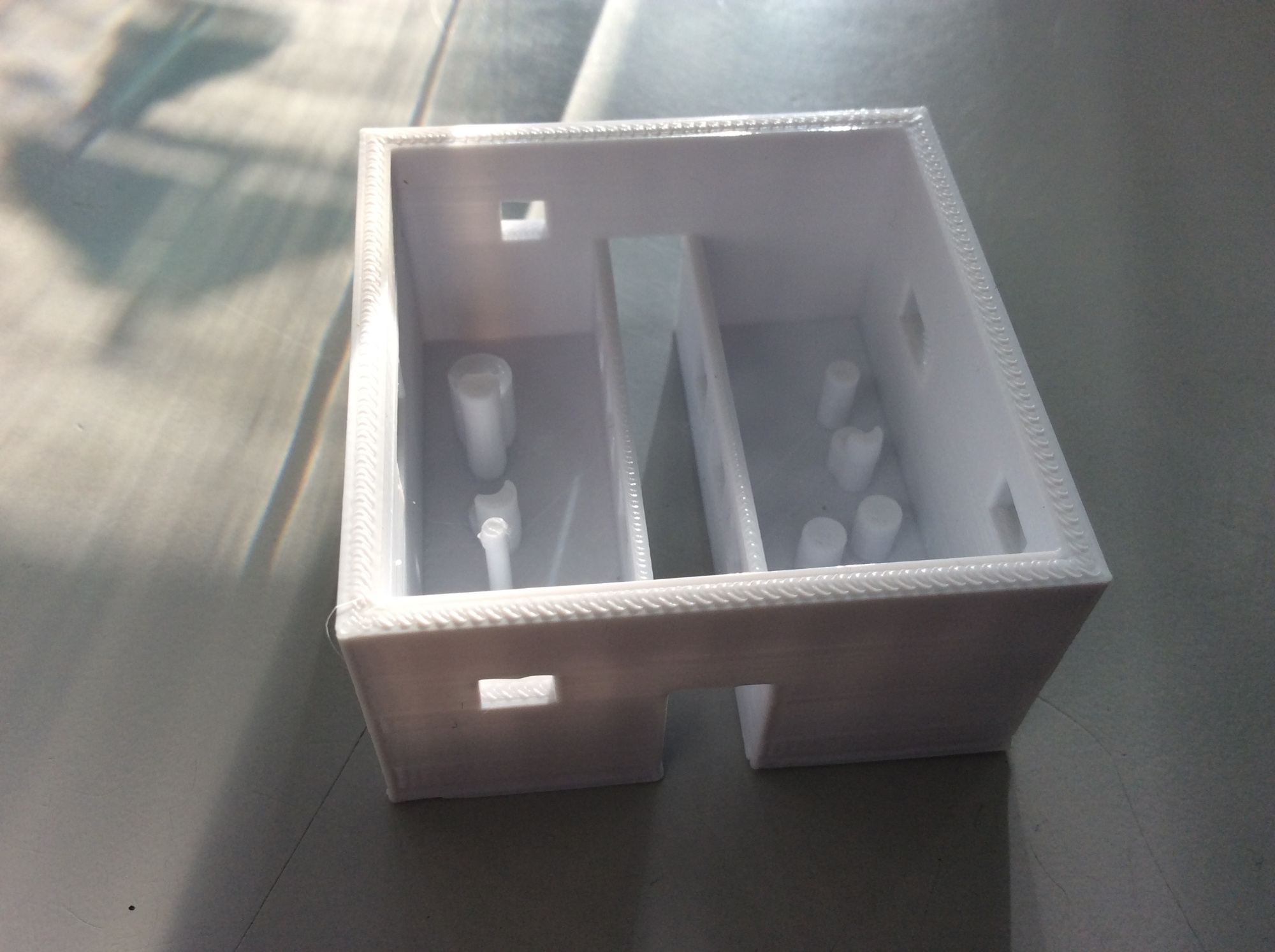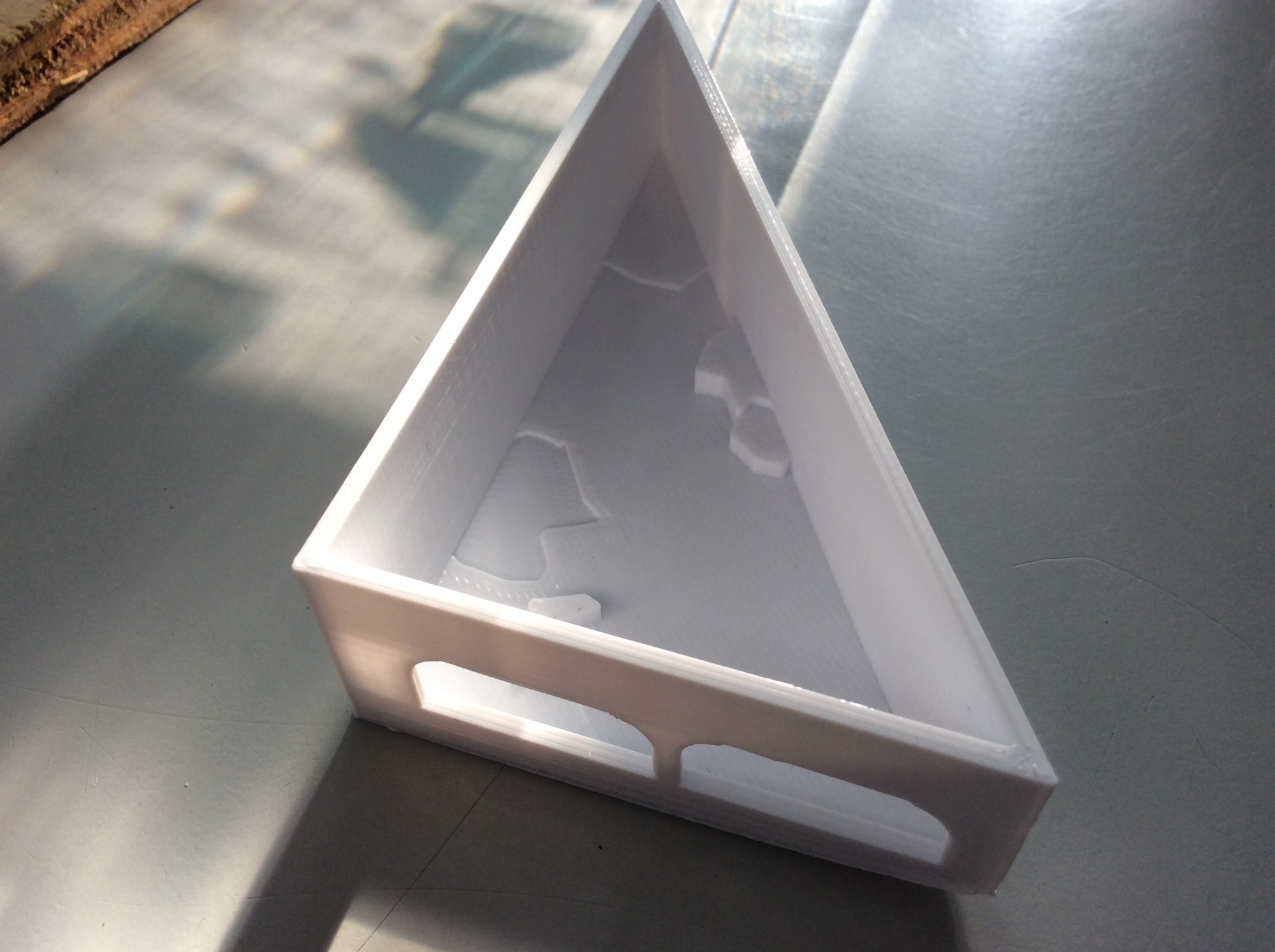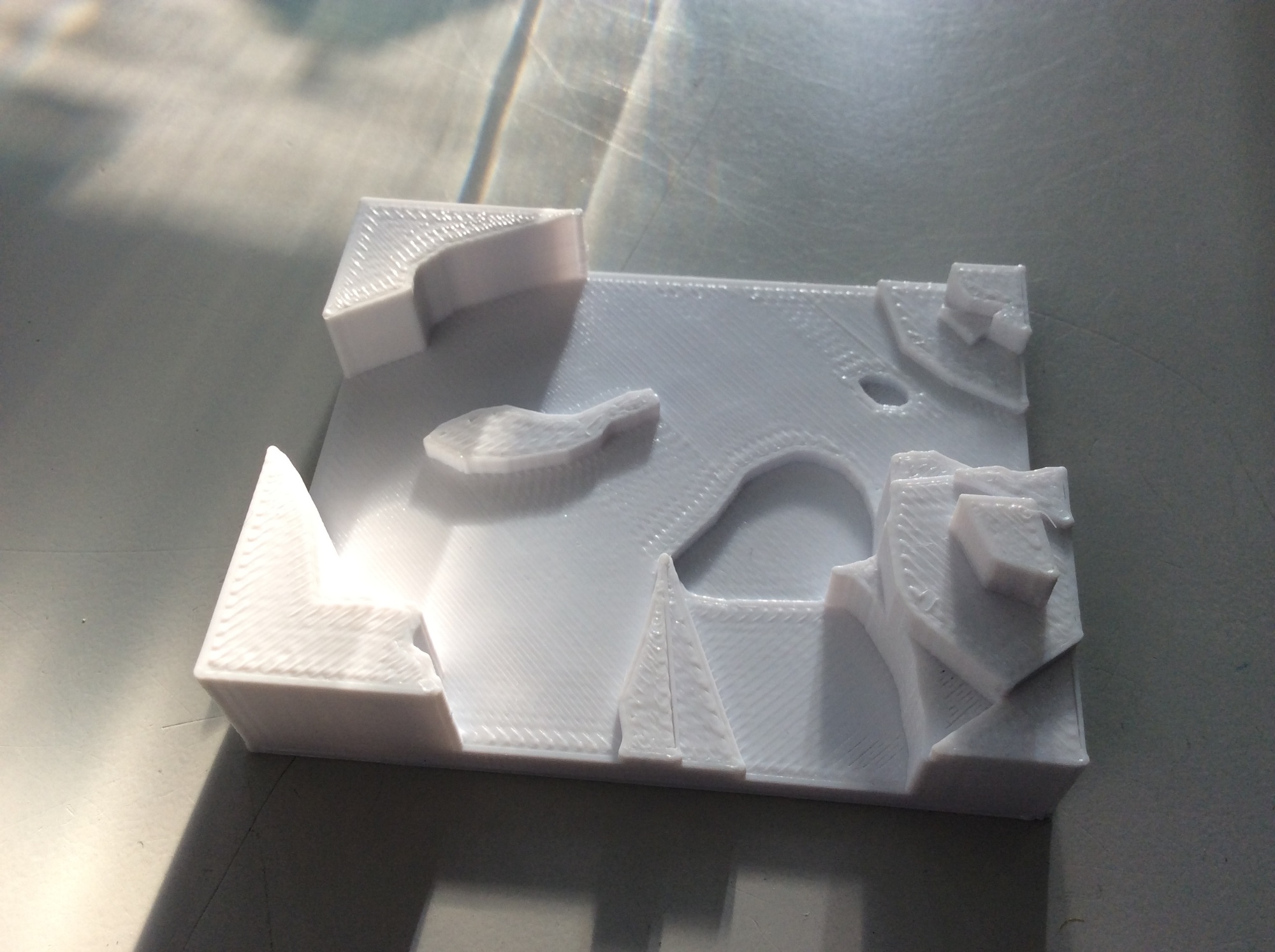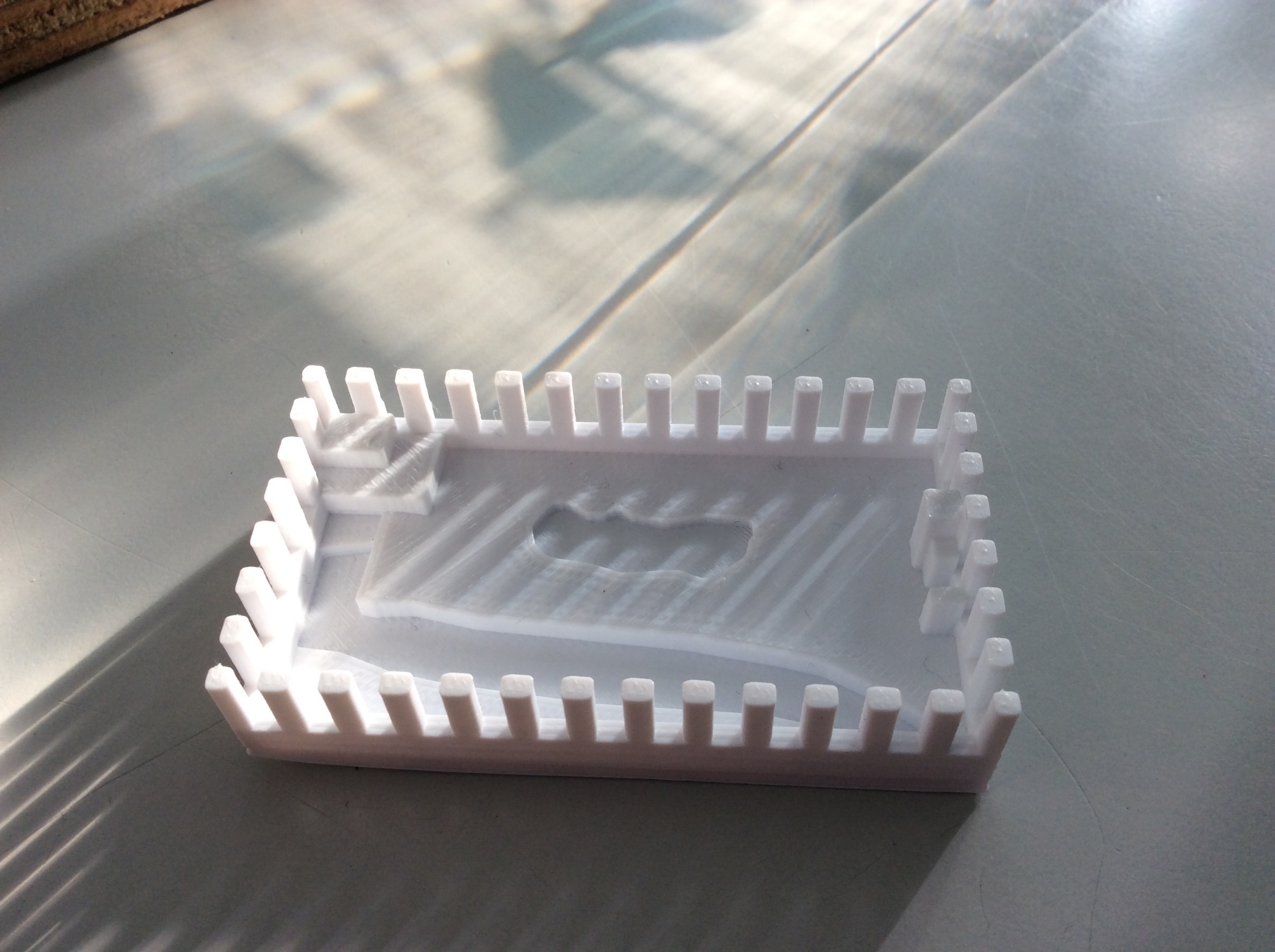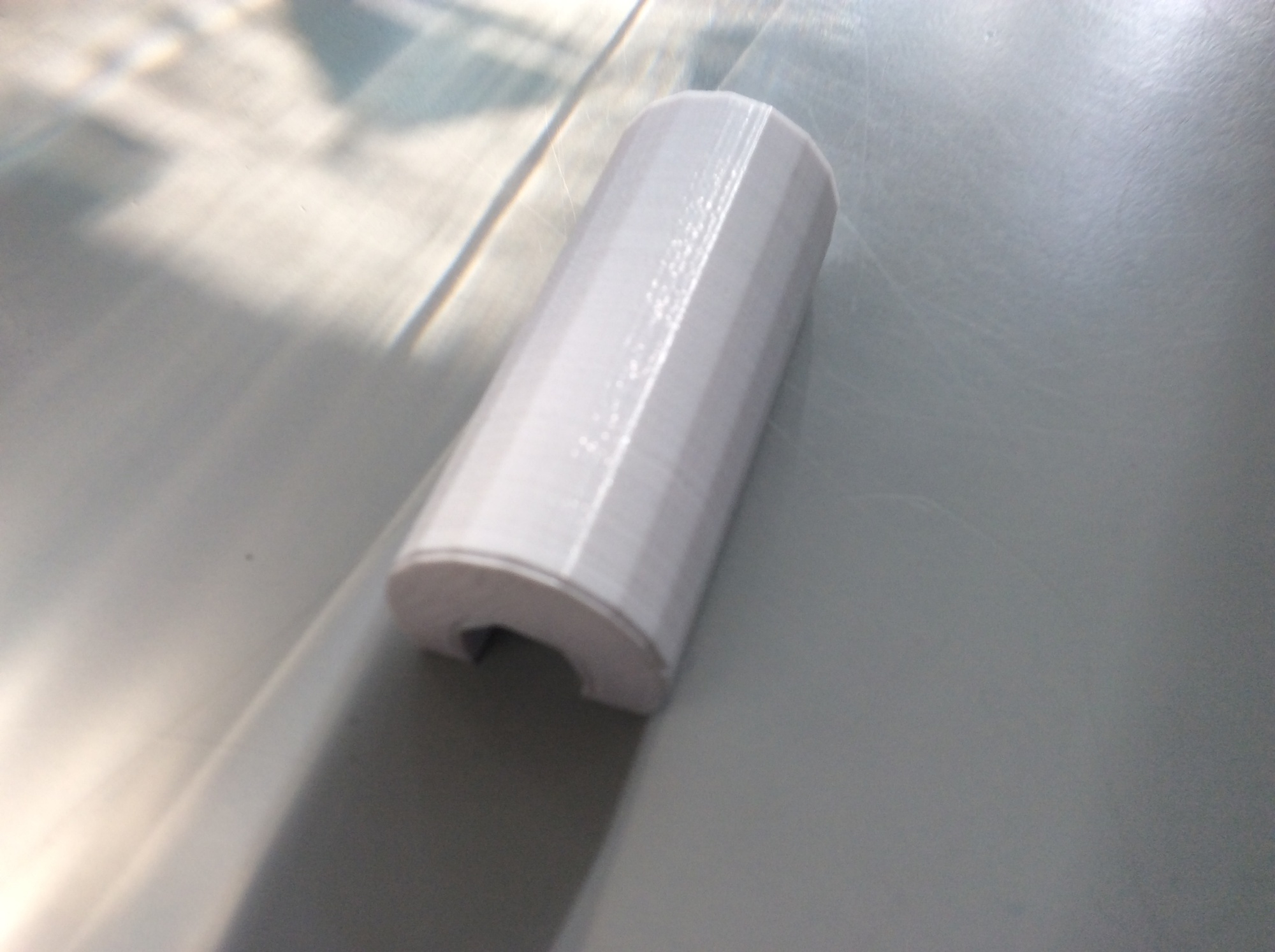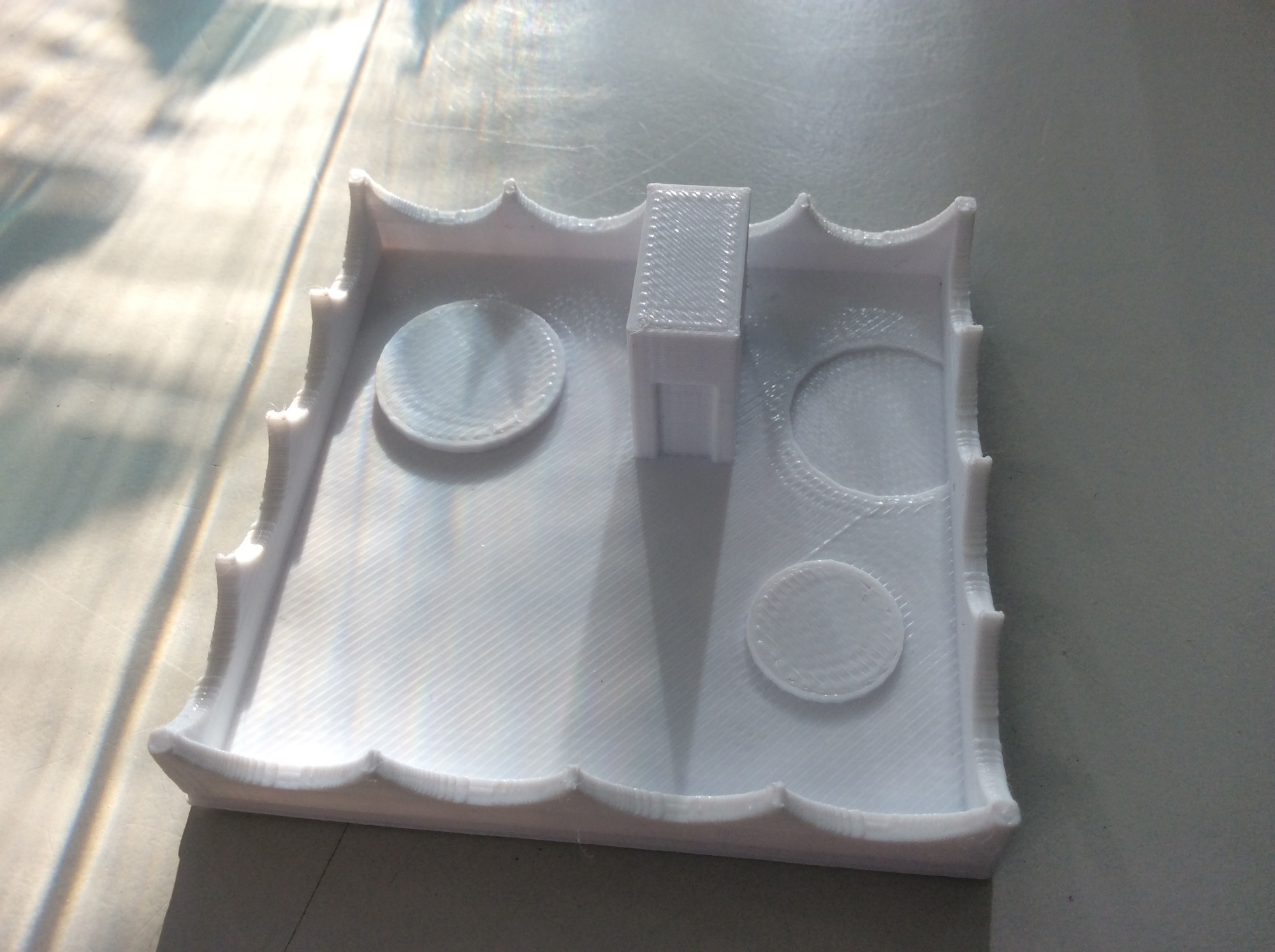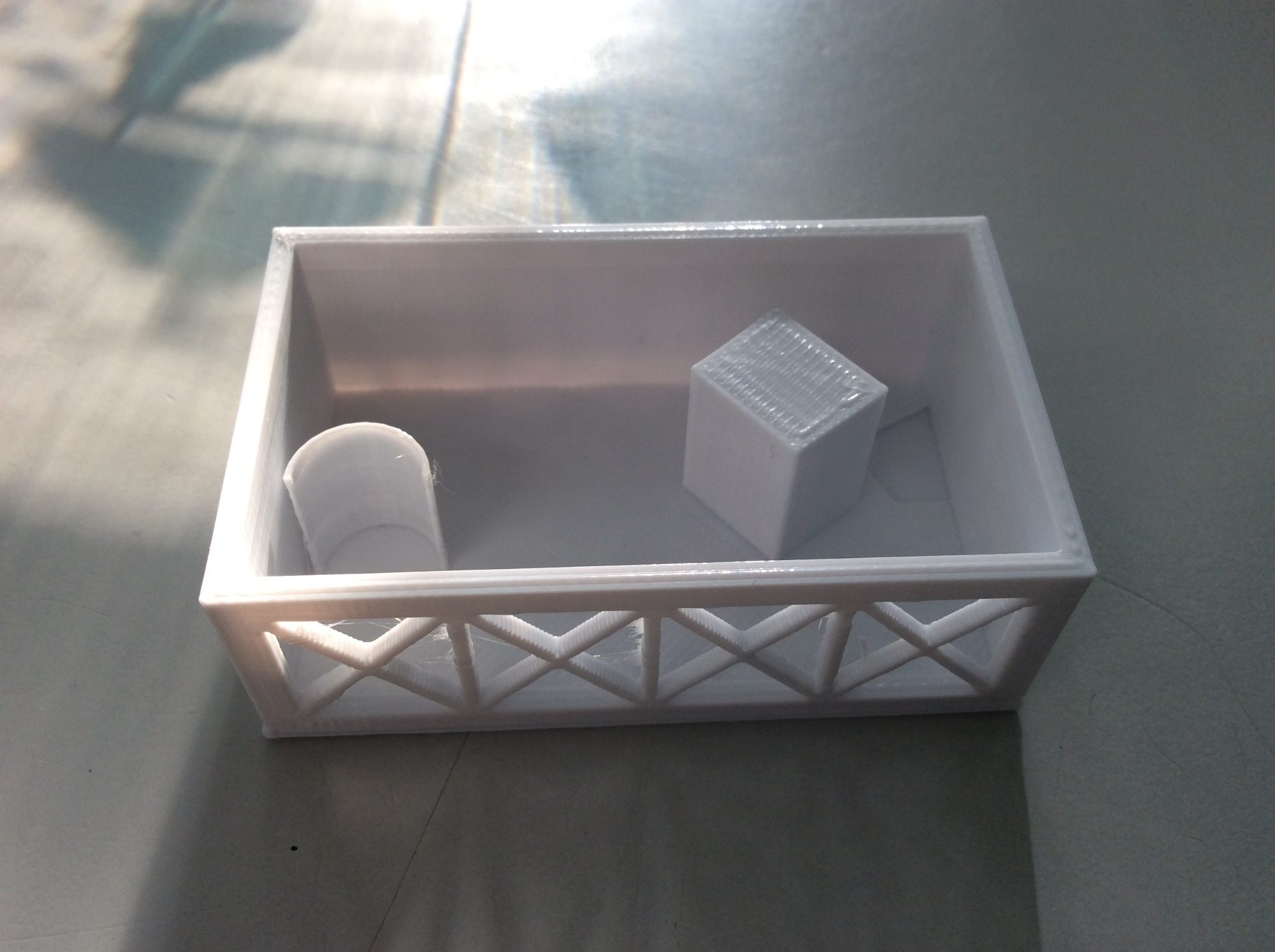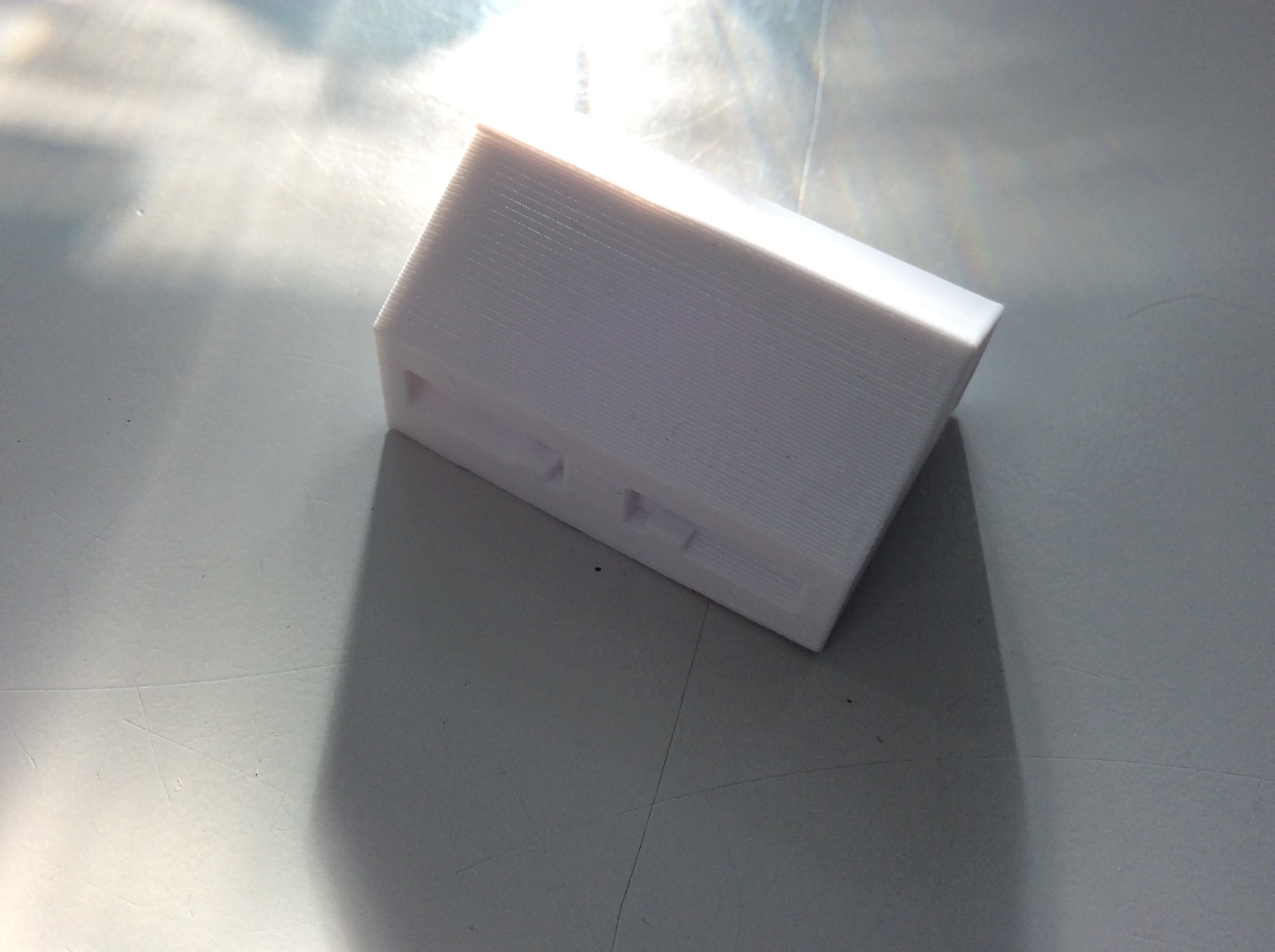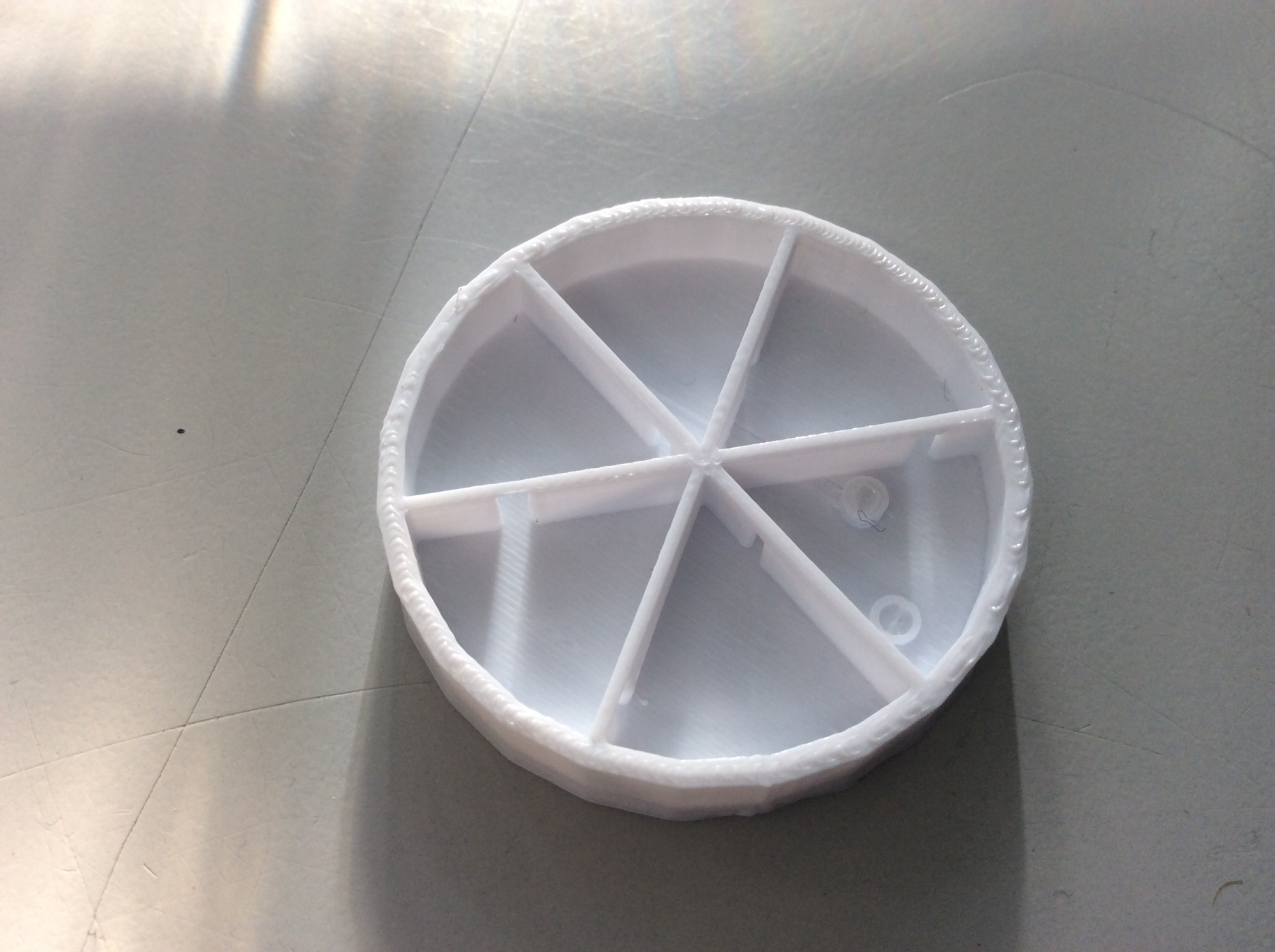 It was really fascinating to watch them build up layer by layer and see some of the tiny details like textures and raised platforms get made. We are really grateful for Mr Wetherell giving up his afternoon to come and show us something you normally don't do until high school! This also means our portfolio and prototype is complete!
9th February 2018
We have certainly had a busy week this week! But the highlight for everyone had to be this morning's STOP THE CLOCK day where all the staff showcased a skill/hobby they do outside of school which makes them more than just a teacher!
Workshops on offer were:
Competitive Swimming Cake Decorating Face Painting Acrylic Painting Brownie/Scout leading Sewing Skills Silver Service
Miss Cannon Mrs Lever Mrs Robinson Miss Briley Mrs Wells Miss Phillips Mrs Smy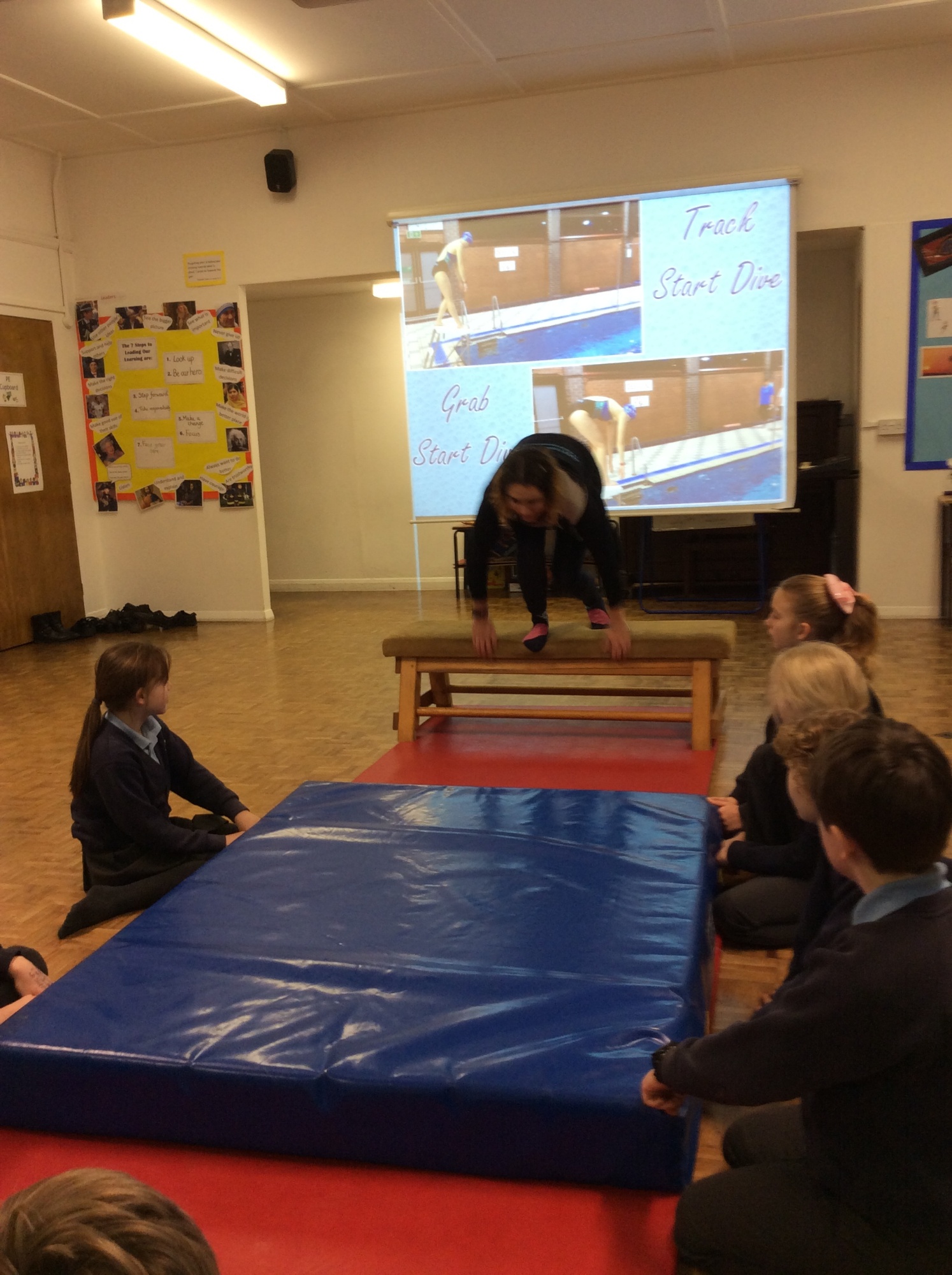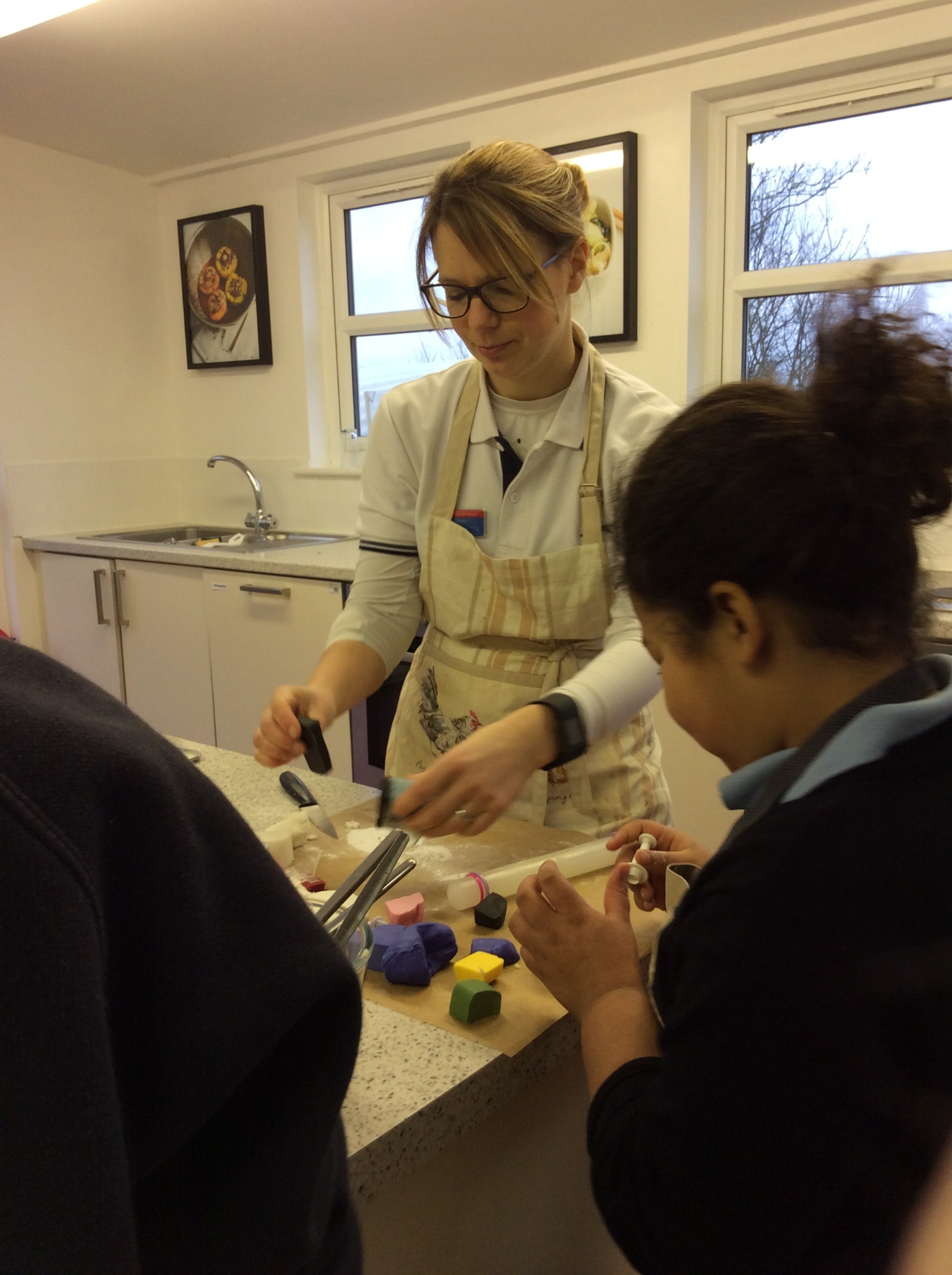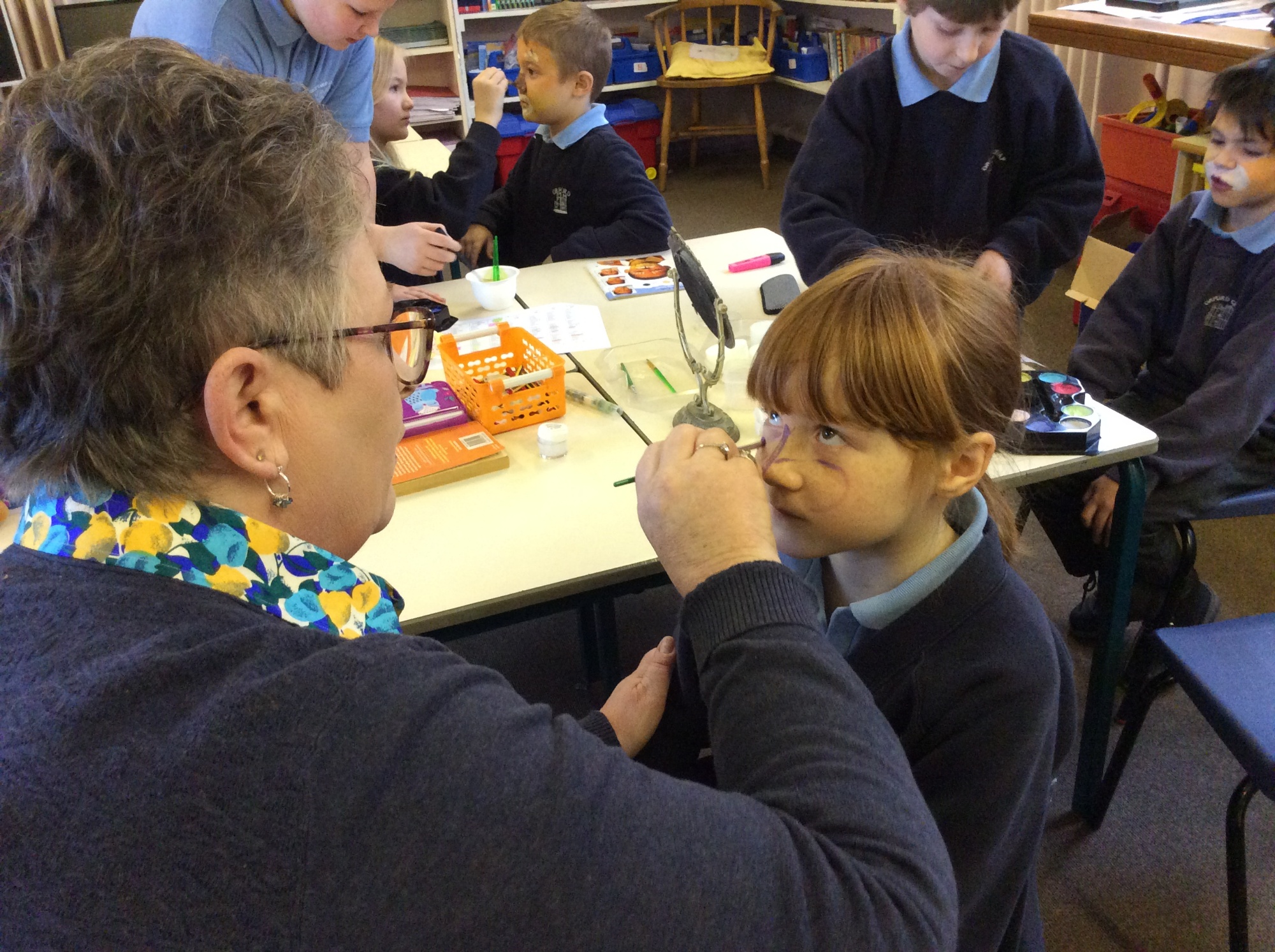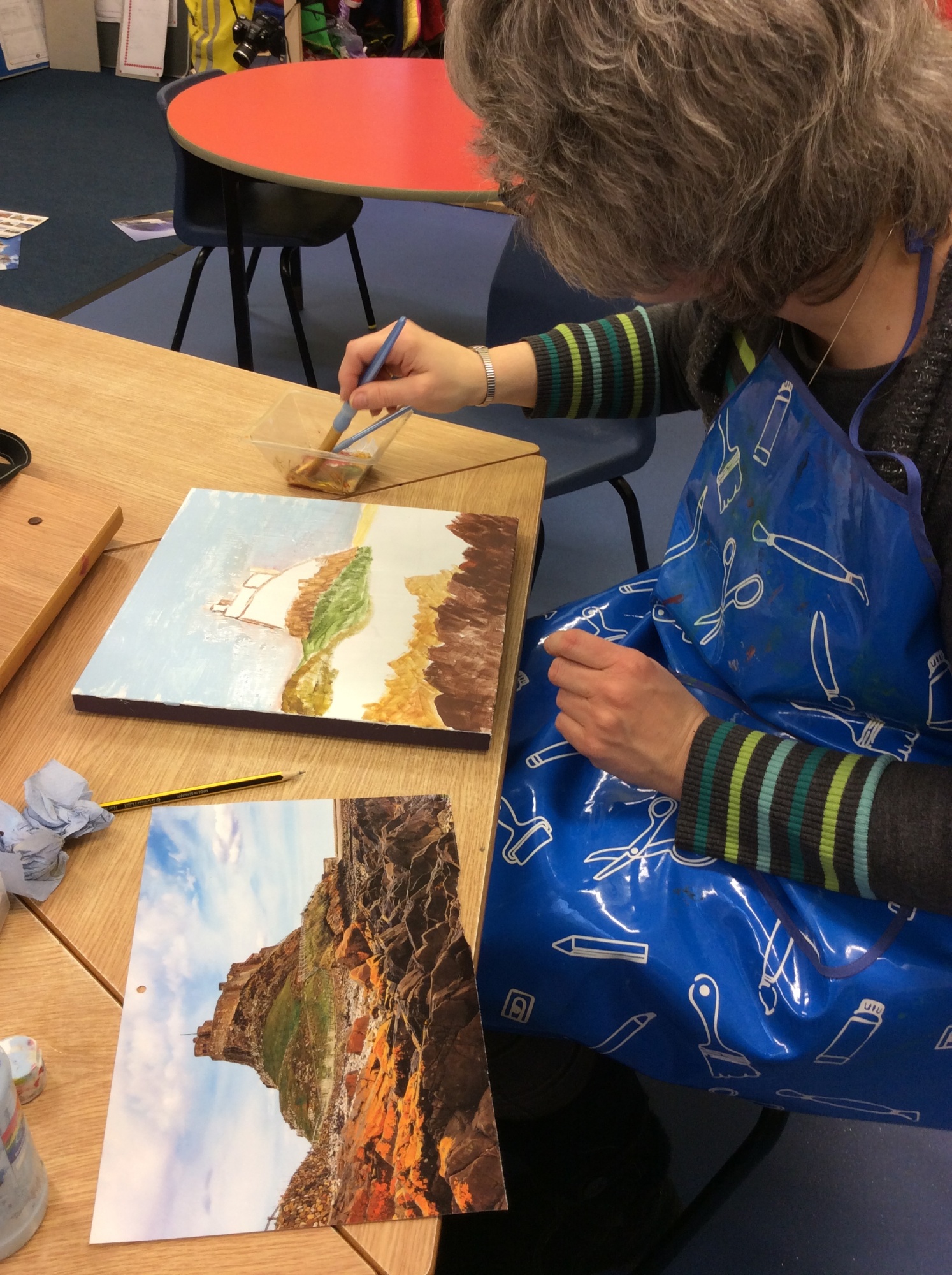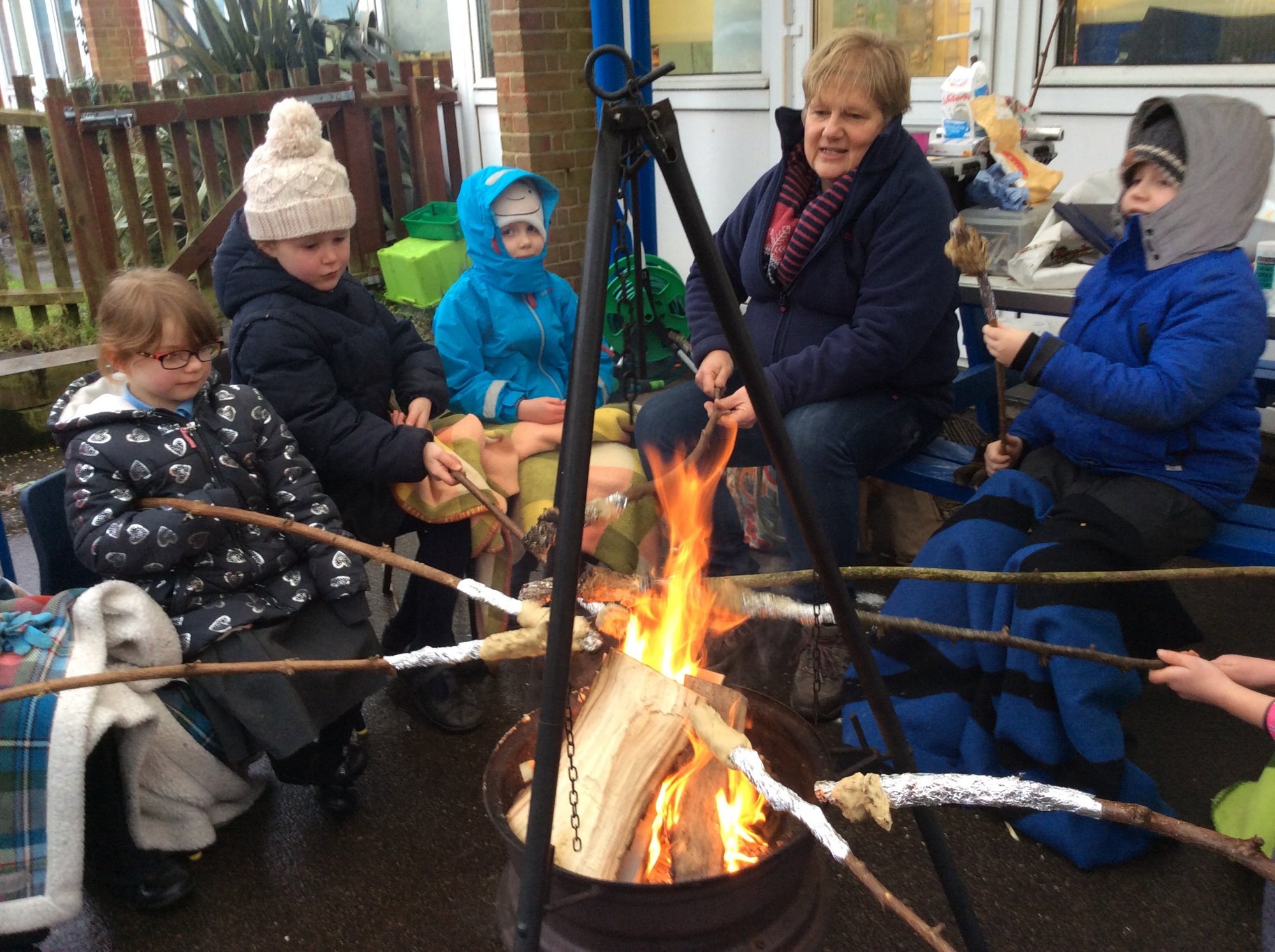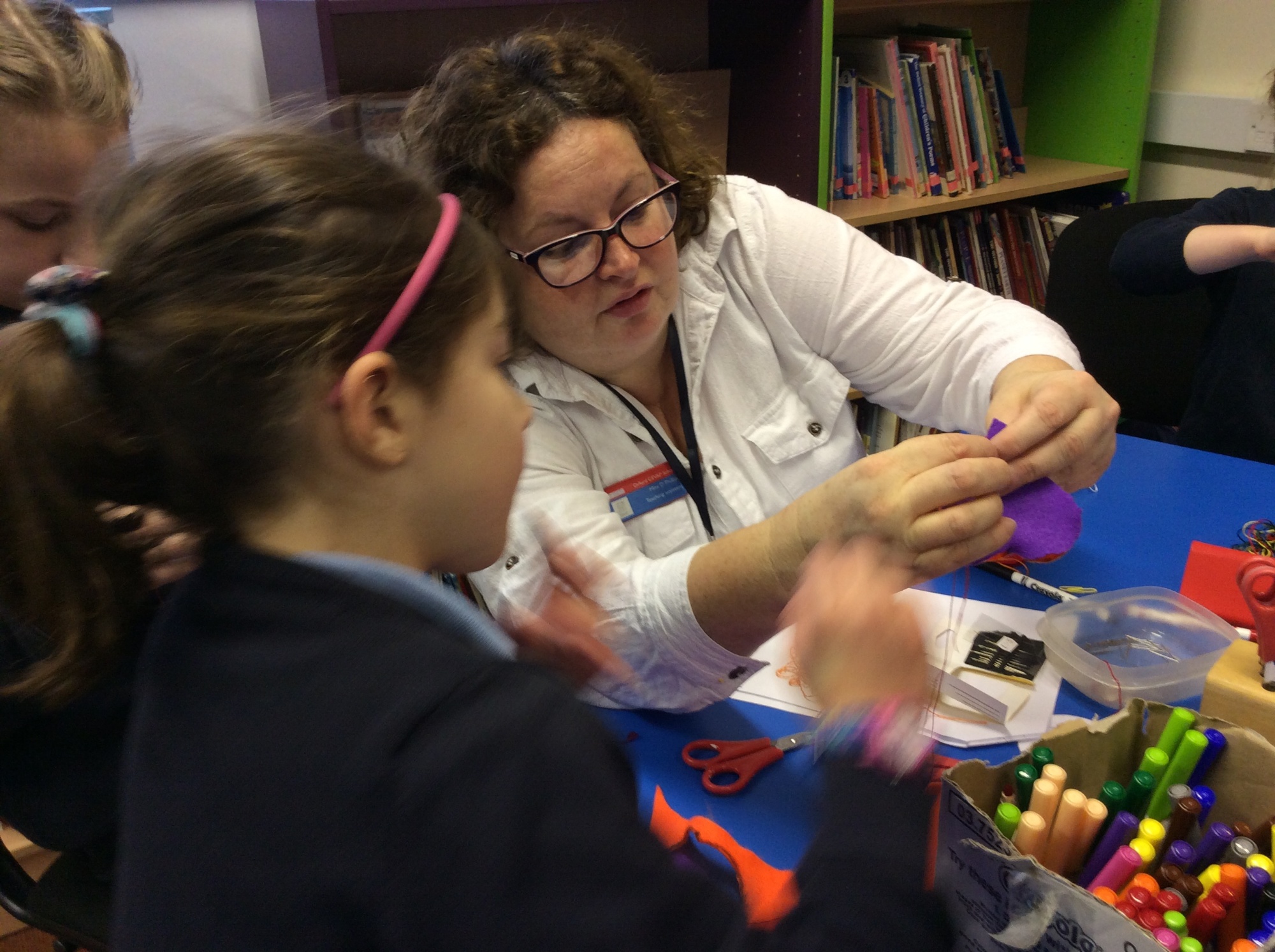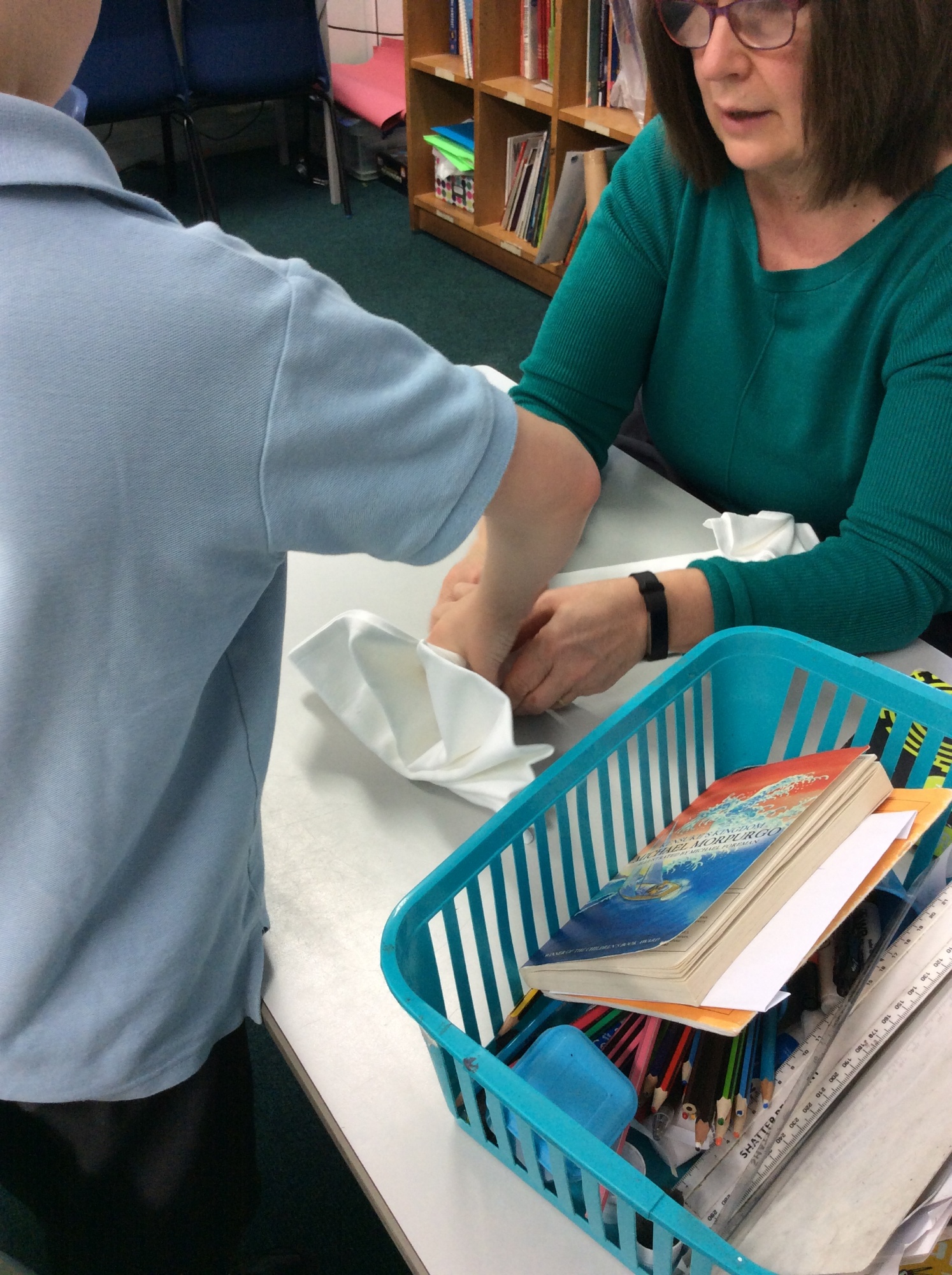 Everyone got to try three of the activities (having chosen earlier in the week) and learnt a whole range of new skills and a lot of new knowledge about their teachers and teaching assistants. This is what everyone had to say:
"This morning when we were doing activities I liked it because we didn't have to do literacy. Cooking over a fire was my favourite." Lewis
"I liked how to be a competitive swimmer, diving off of benches and trying all the swimming stuff. We did art too in class 1 and I got to choose a picture to sketch and paint which was really fun and Miss Briley showed us all her pictures she'd done before." Noah
"I thought this morning was good because I could experience things I might want to do when I'm older and it was a different morning to what we usually do so it was even funner!" Chloe
"This morning was really enjoyable because all the activities were fun like the cake decorating you could choose the design you wanted. In all the activities you could choose and make your own decisions which I liked." Naomi
"Today was really exciting because you got to choose activities. Even if you didn't get your top choice you still got to try really new and exciting things." Lauren
2nd February 2018
We FINALLY got round to finishing our perspective drawings for our portfolio this week!! Using photos from around Orford we took a couple of weeks ago, we drew on vanishing points and horizon lines before adding extra details and colour. Miss Cannon was so impressed EVERYONE got a head teacher's award!
The pictures can now be put together (along with some writing we are doing over the next couple of weeks) in a huge portfolio ready for our next customer after the Enchanted Zoo company.
(On a side note, please can you encourage your child to take a bit more care on their homework? On the whole, handwriting, presentation and even spelling are not the same standard in homework books. I have also noticed recently that more and more children are forgetting to finish activelearn activities and/or not taking the time to learn spellings when they are notified of a test. Thanks for your continued support.)
26th January 2018
On Monday, we arrived in school to find an envelope full of letters from class 2 asking us to design their new zoo! After an official board meeting where we discussed and voted on ideas, we spent all week drafting and writing reply letters. The director thought they sounded incredibly professional and were some of the best pieces of writing created all year!!
They've been put in an envelope ready to post next week....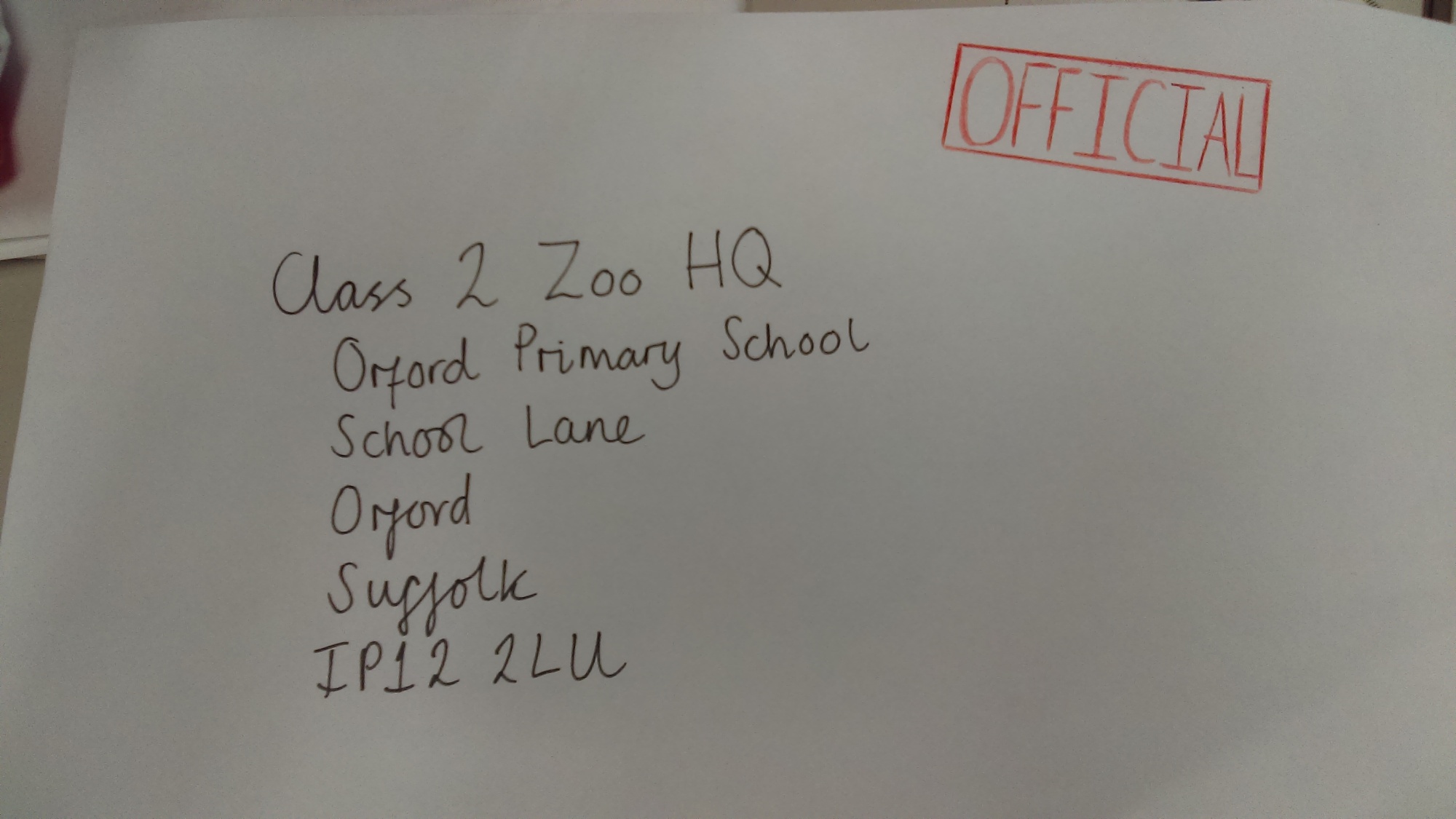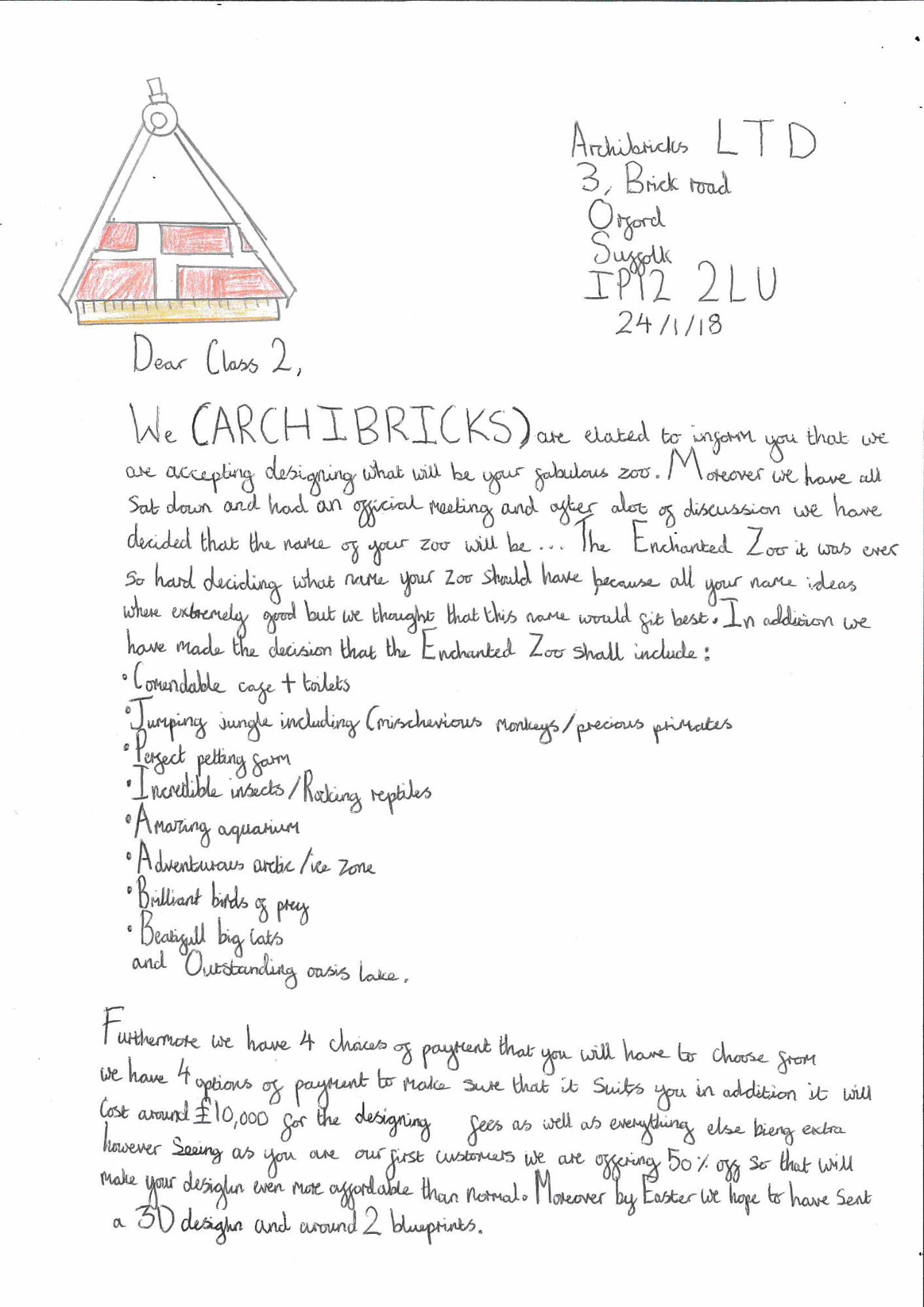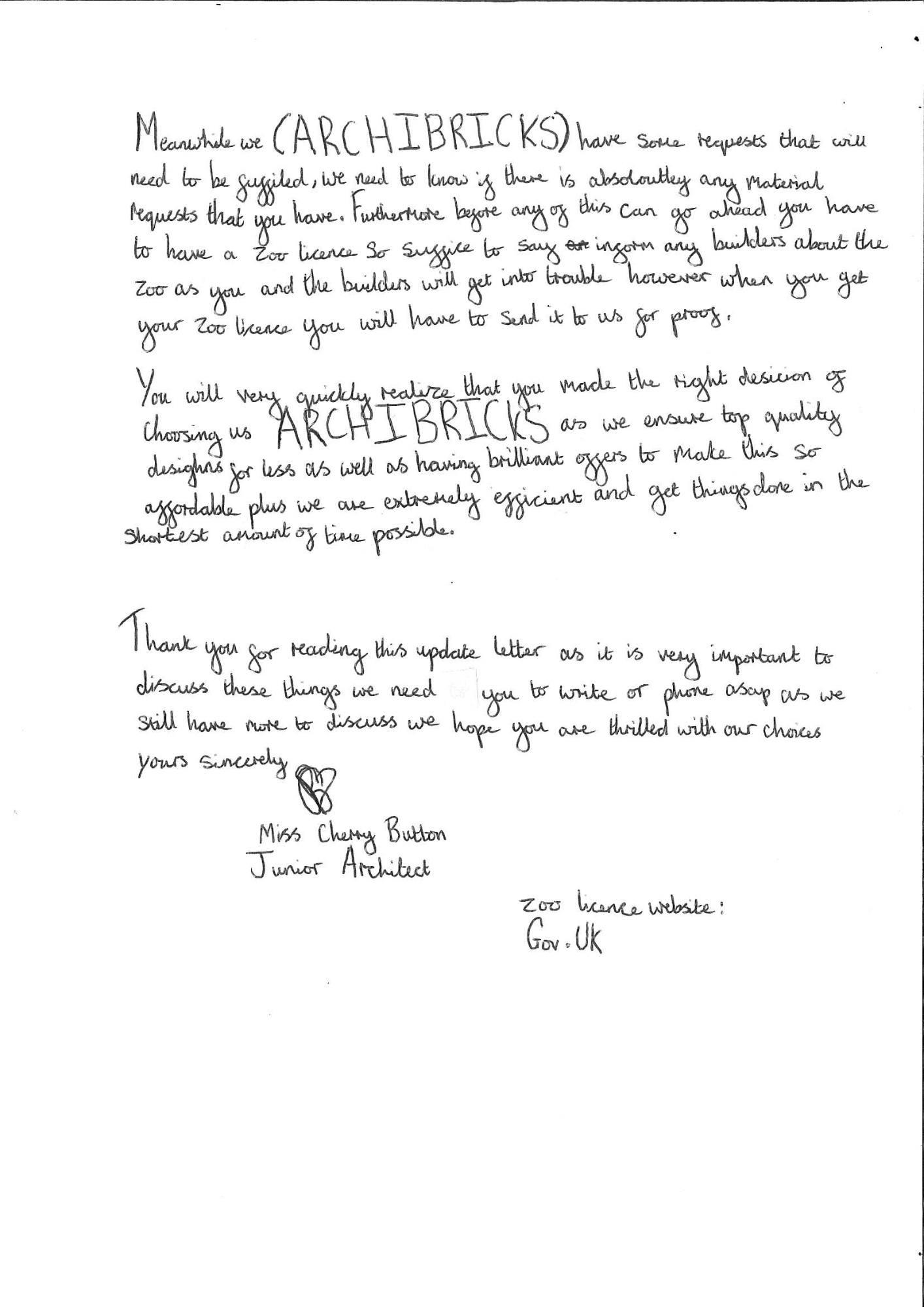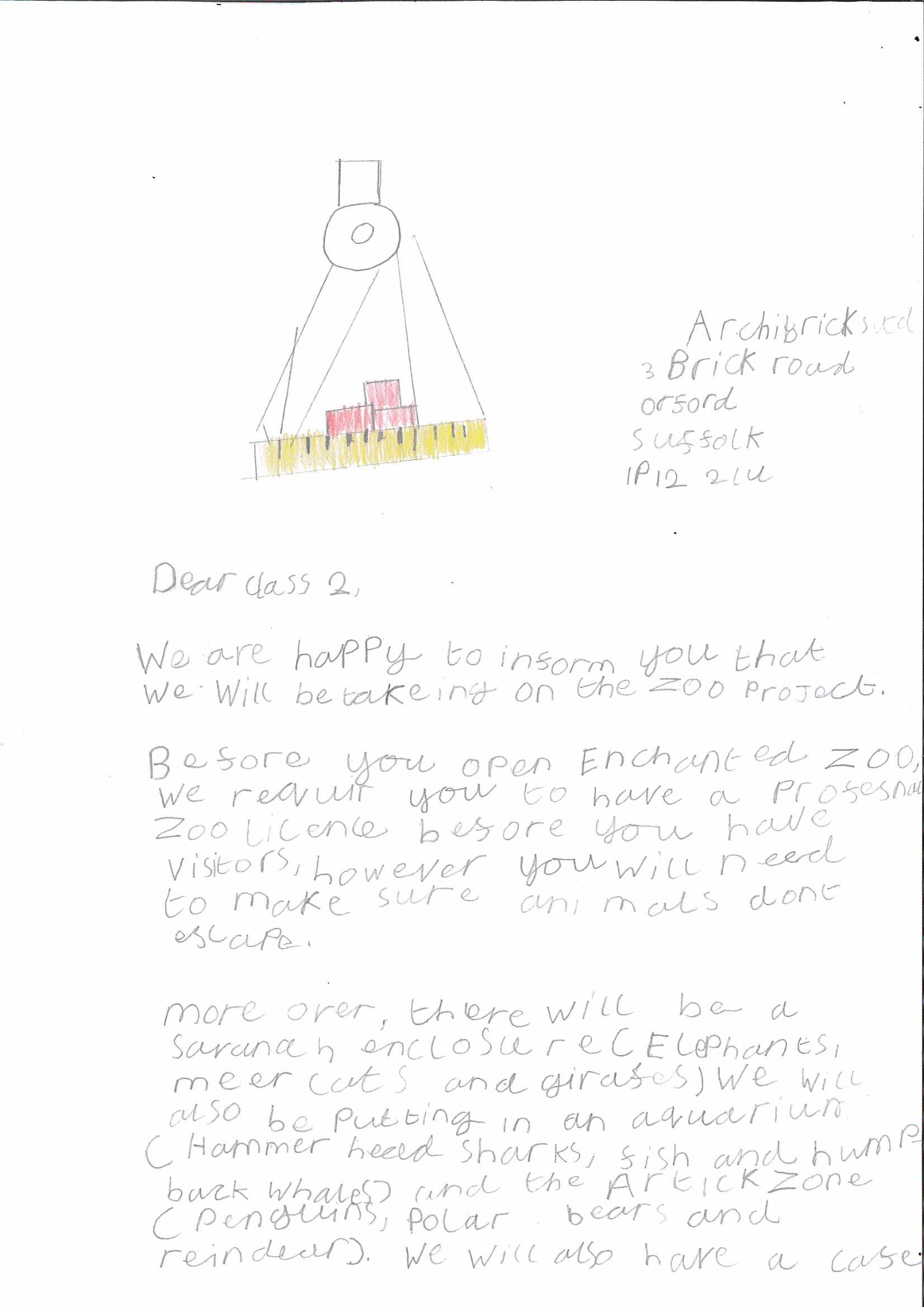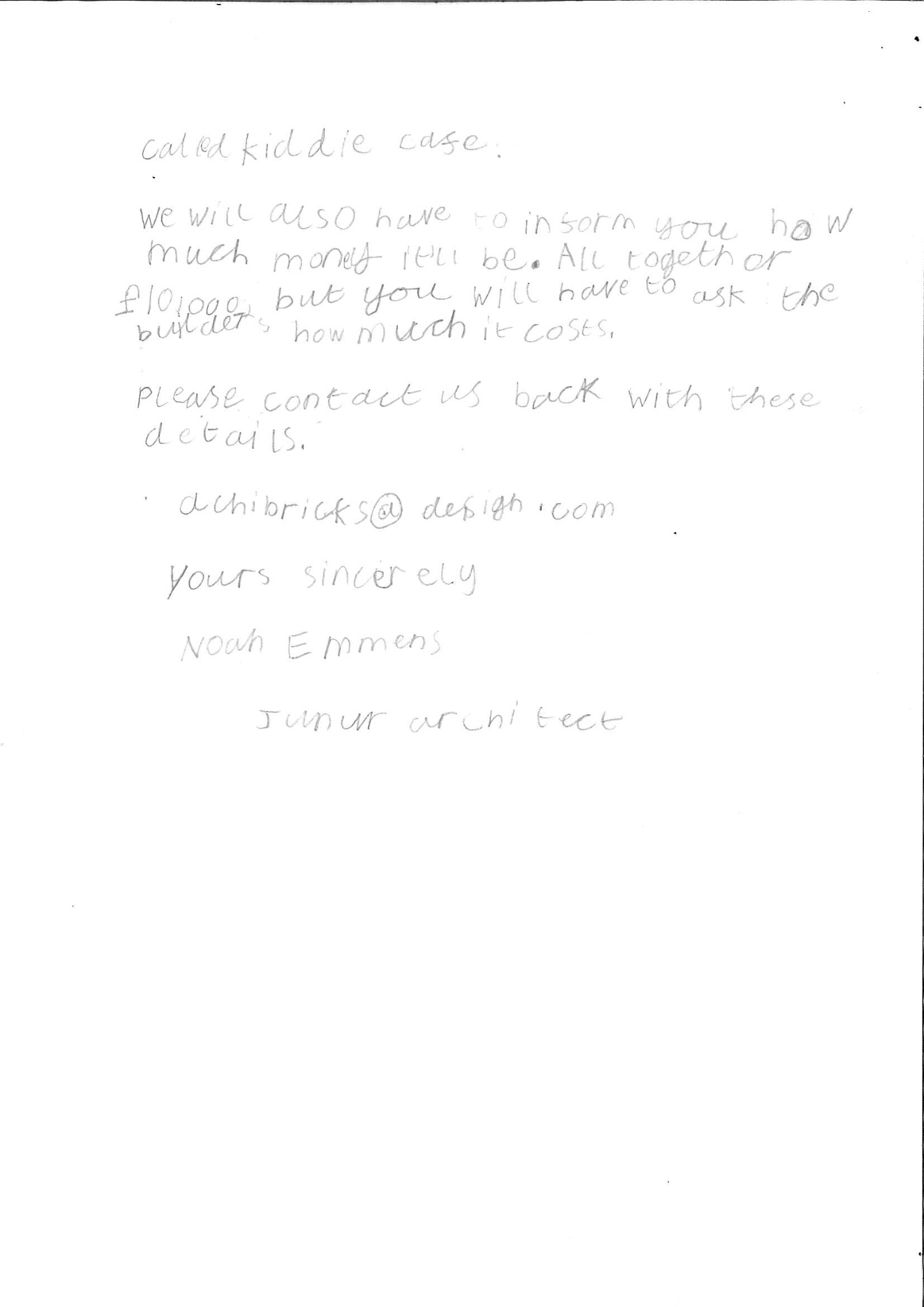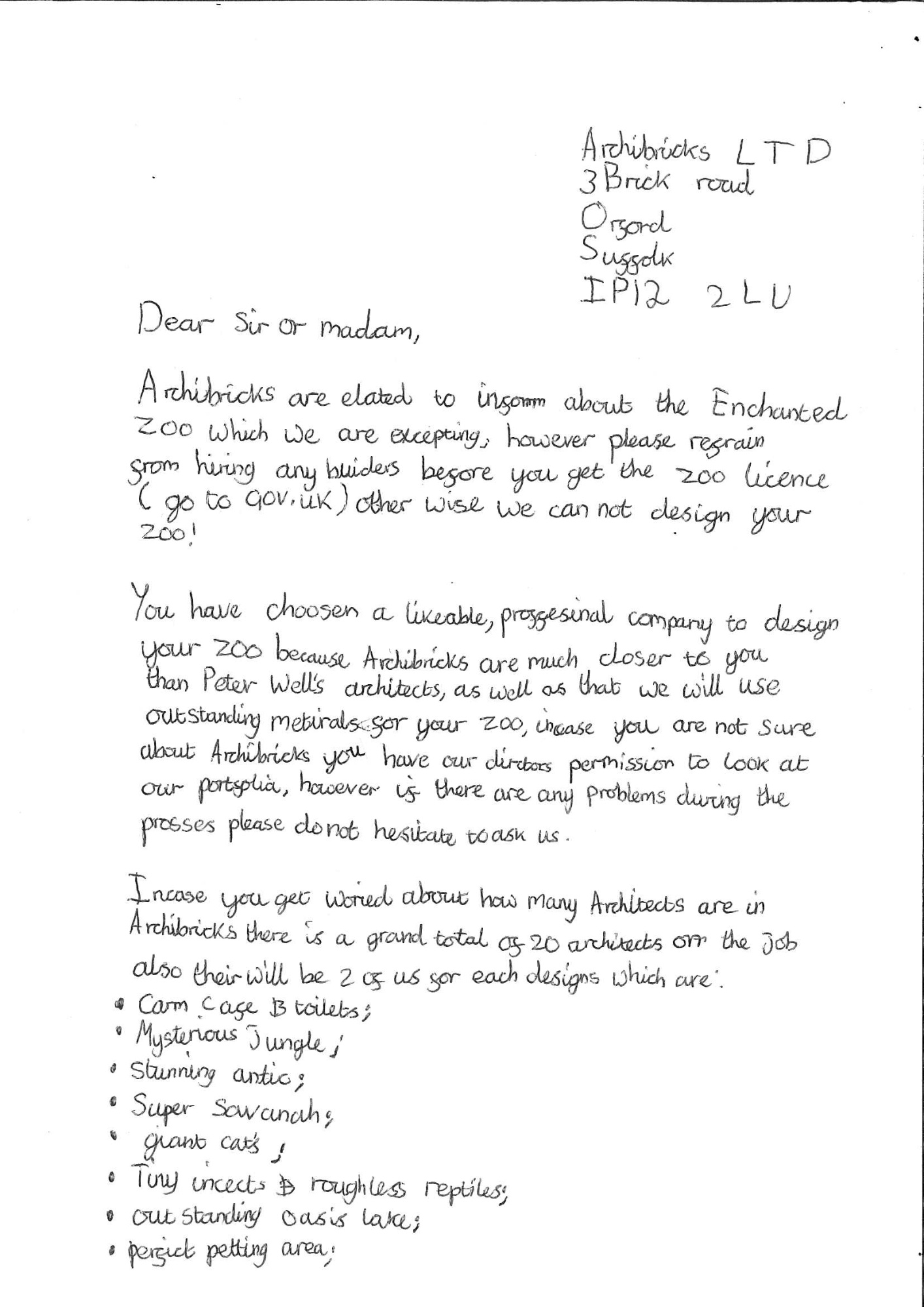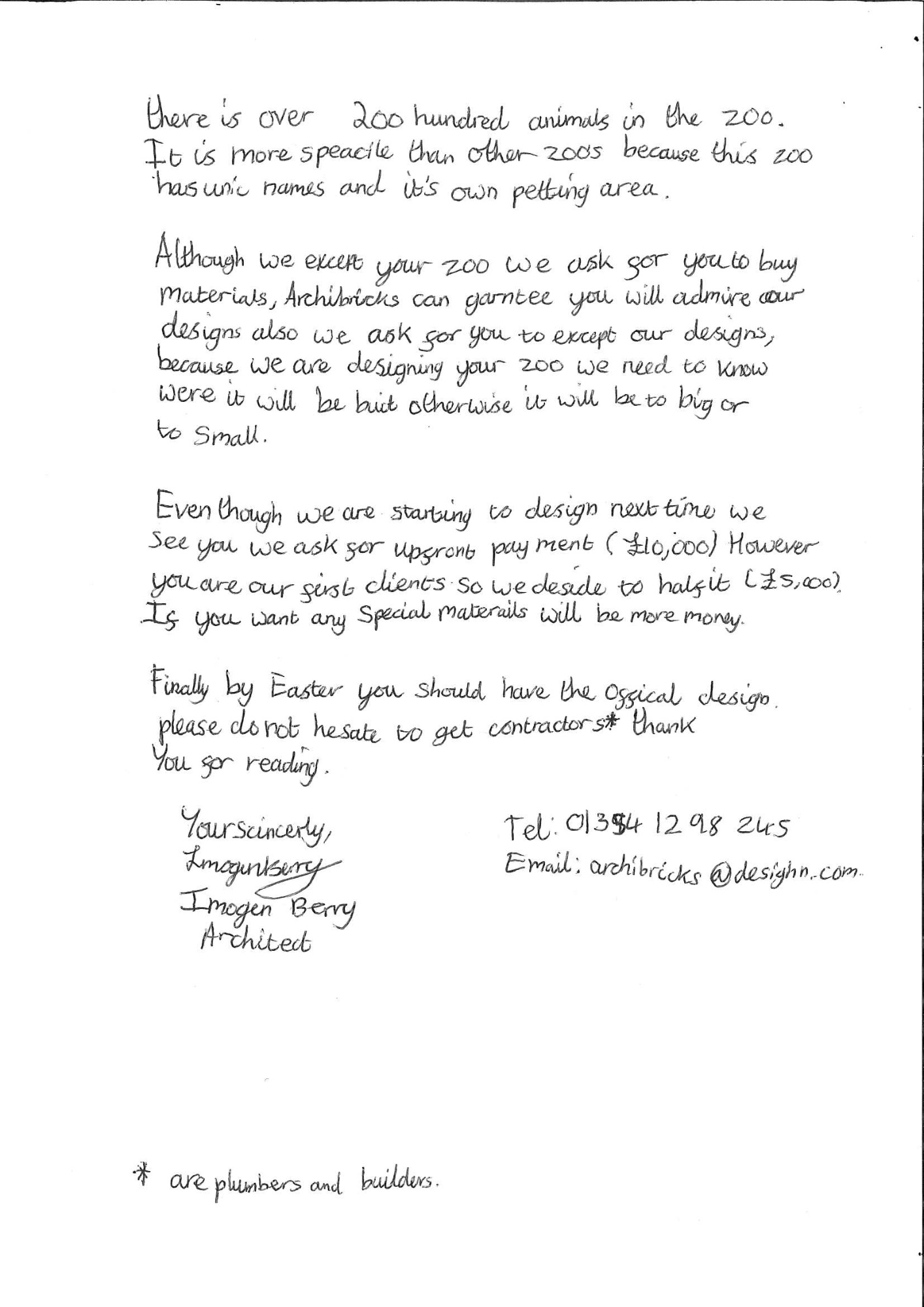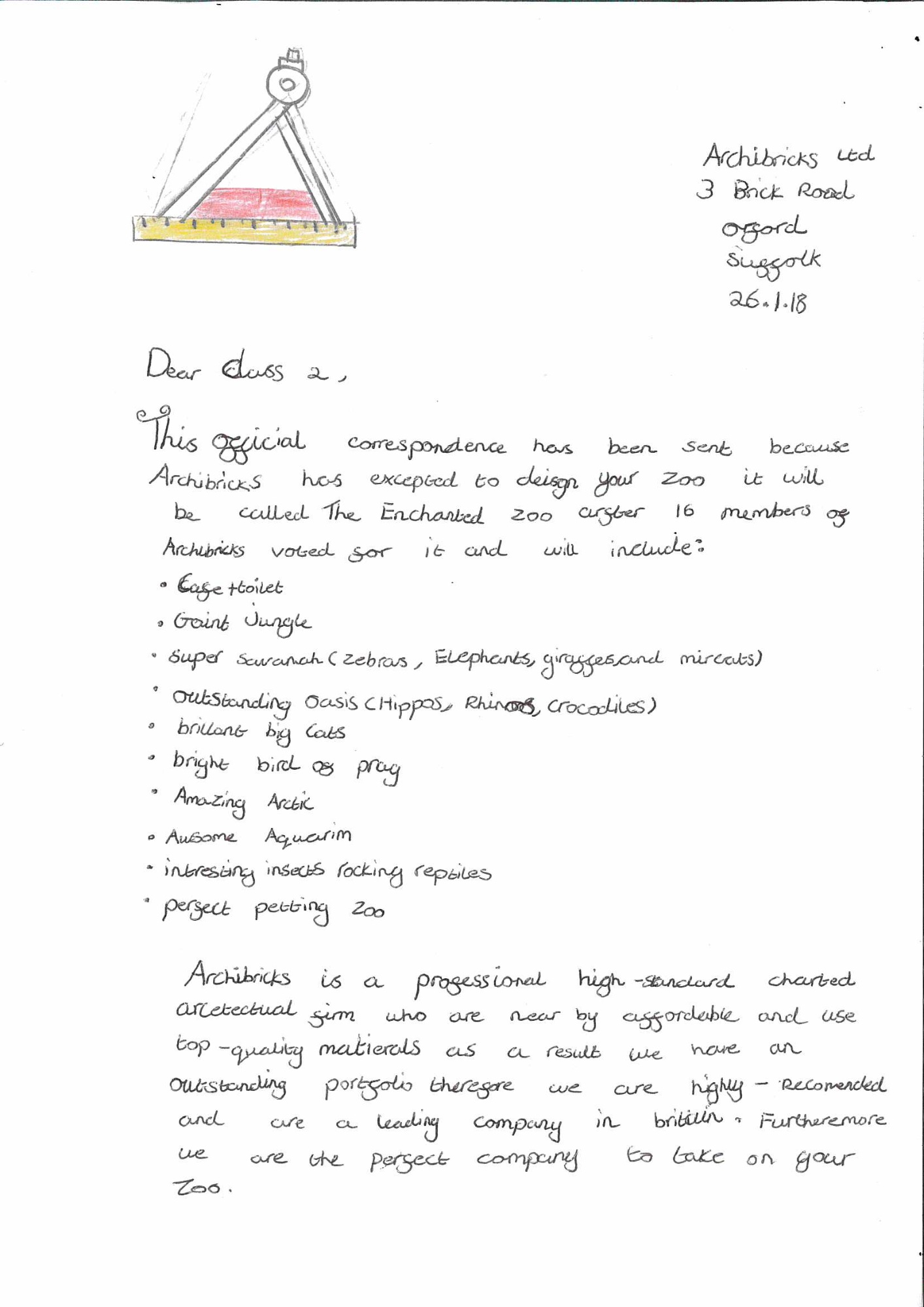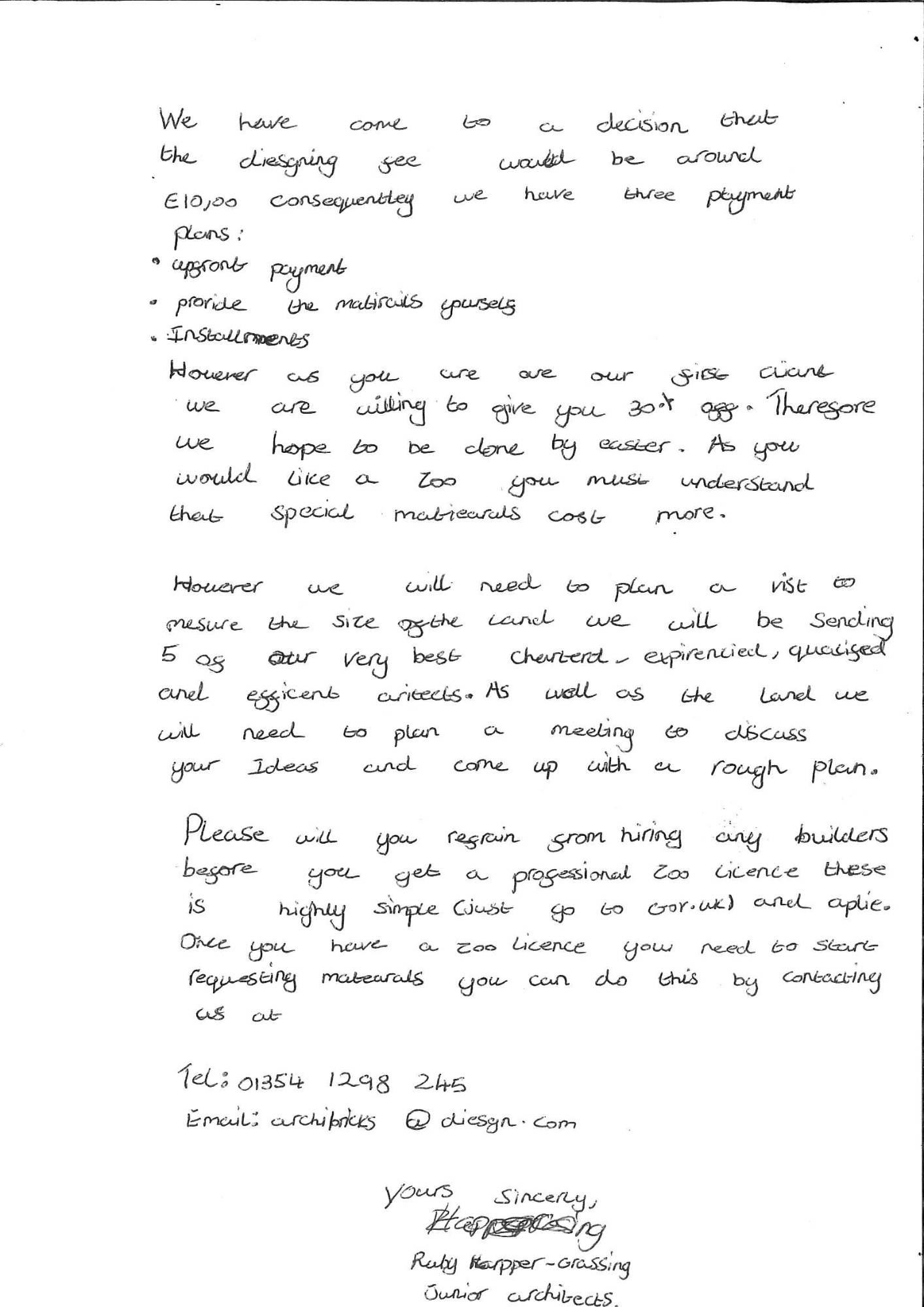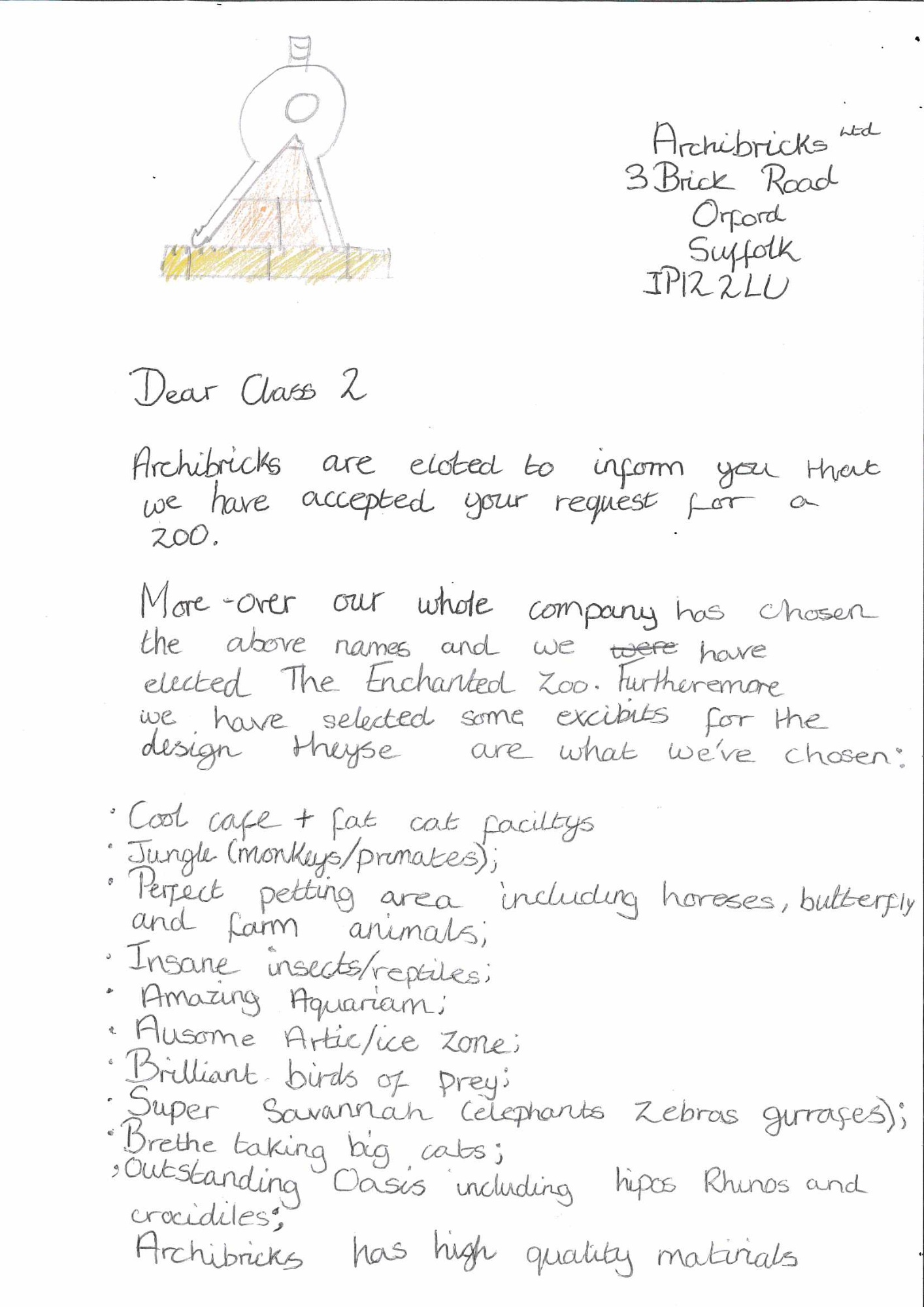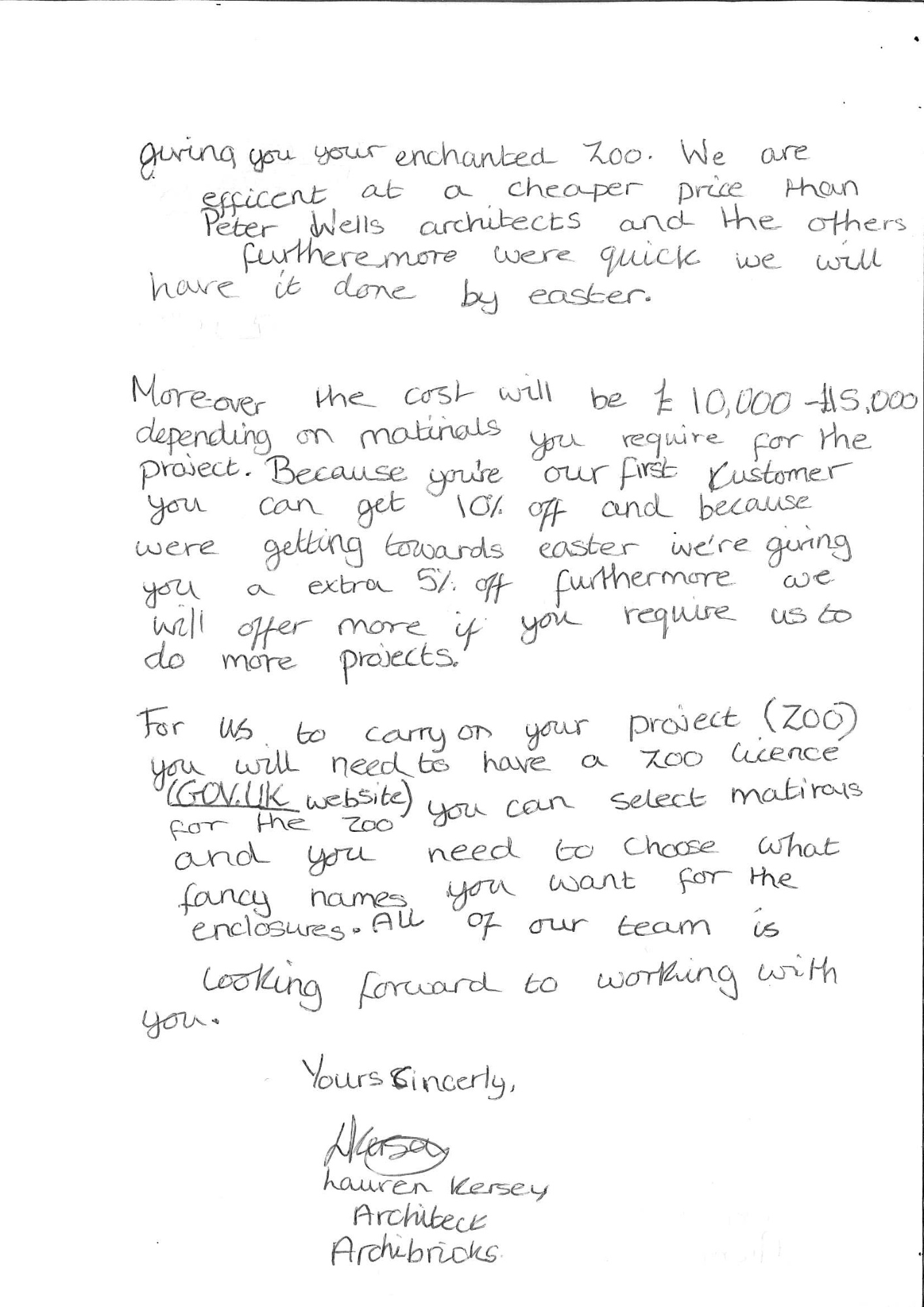 19th January 2018
Archibricks' task this week was to begin to learn how to read and use maps to find out about land use. So naturally, we turned straight to Google Earth to look at satellite maps of Orford as well as some OS and road maps of different areas around the UK. All staff (CEO, architects and junior architects) had to decipher lots of Ordance Survery symbols and then use these to create our own correctly coloured OS maps of Orford which could later be used by our firm to determine where to place some of our new buildings. Getting the positions and symbols correct was very tricky but we all got there in the end! Here is the original satellite map and some of the final products: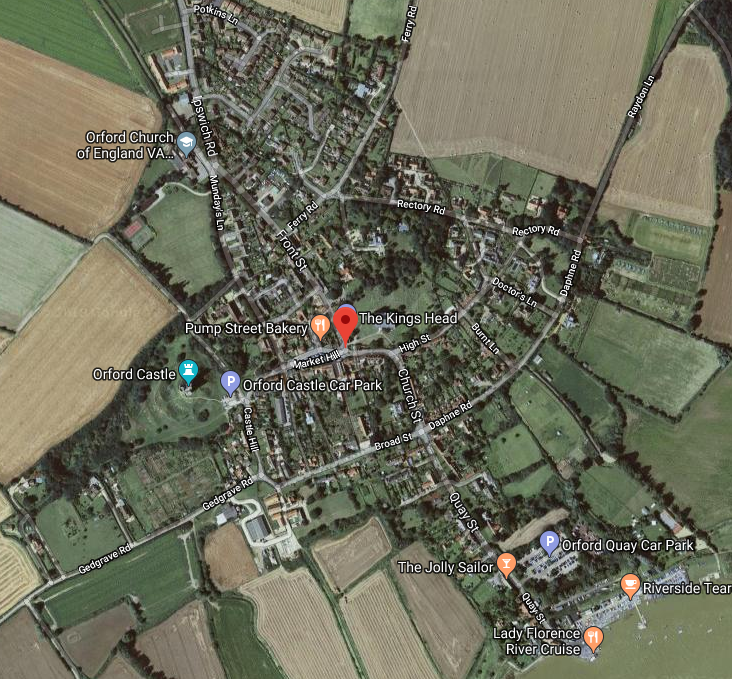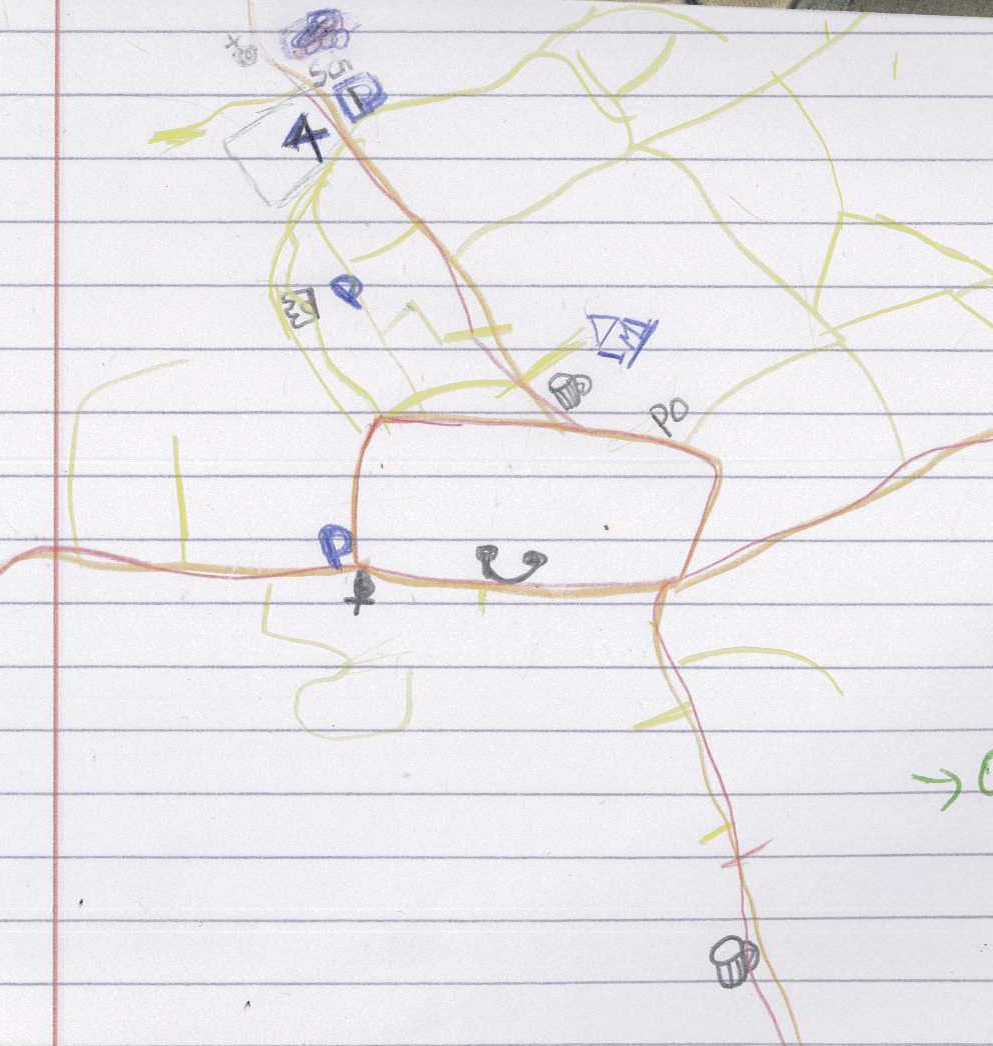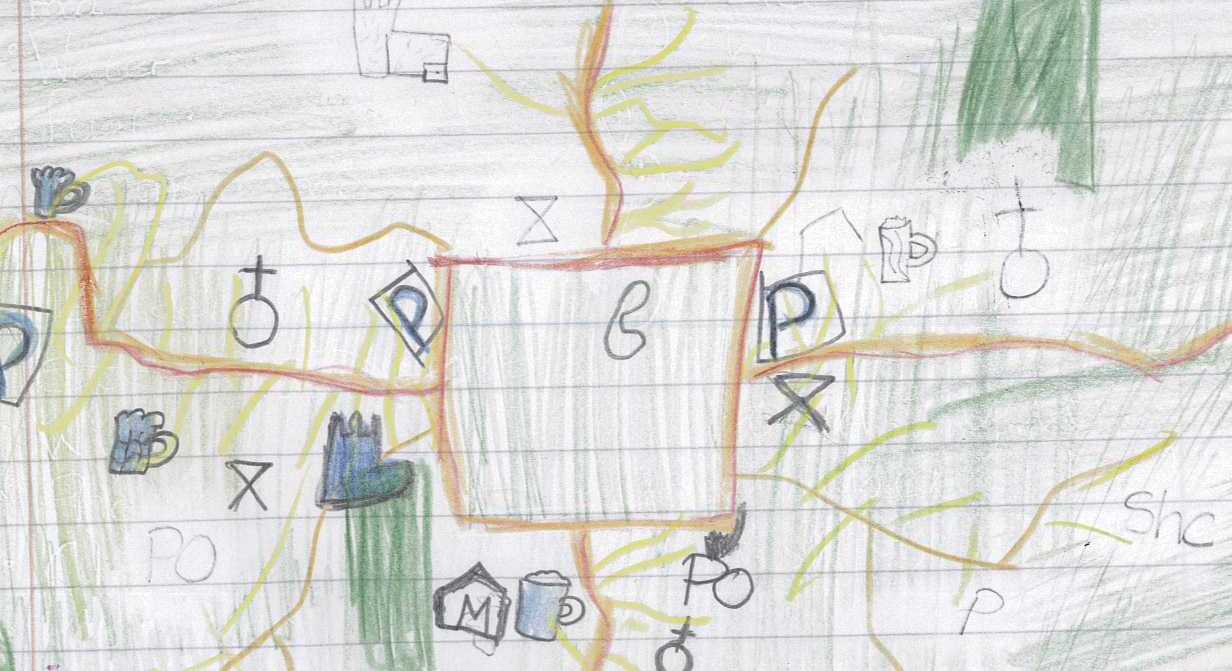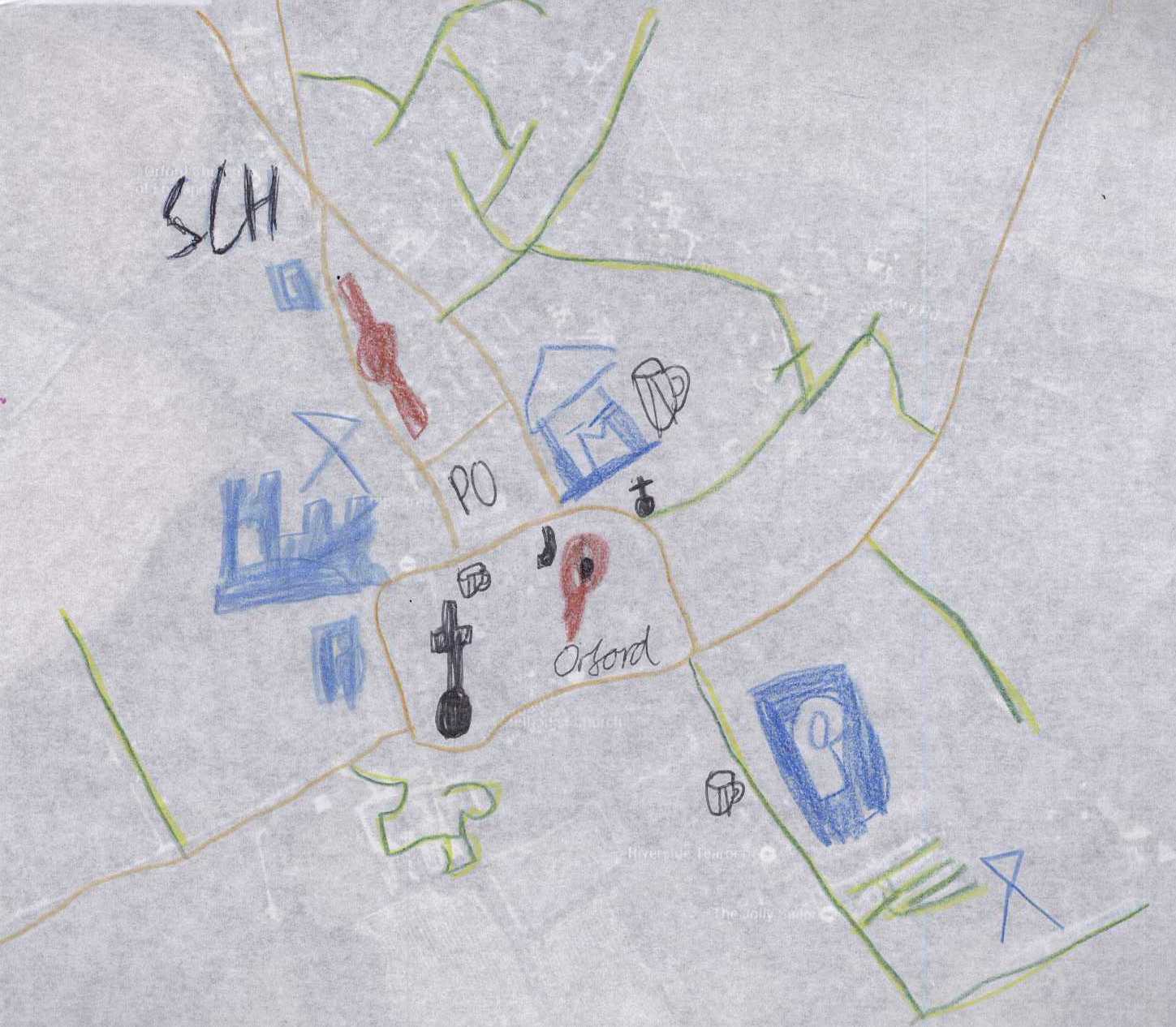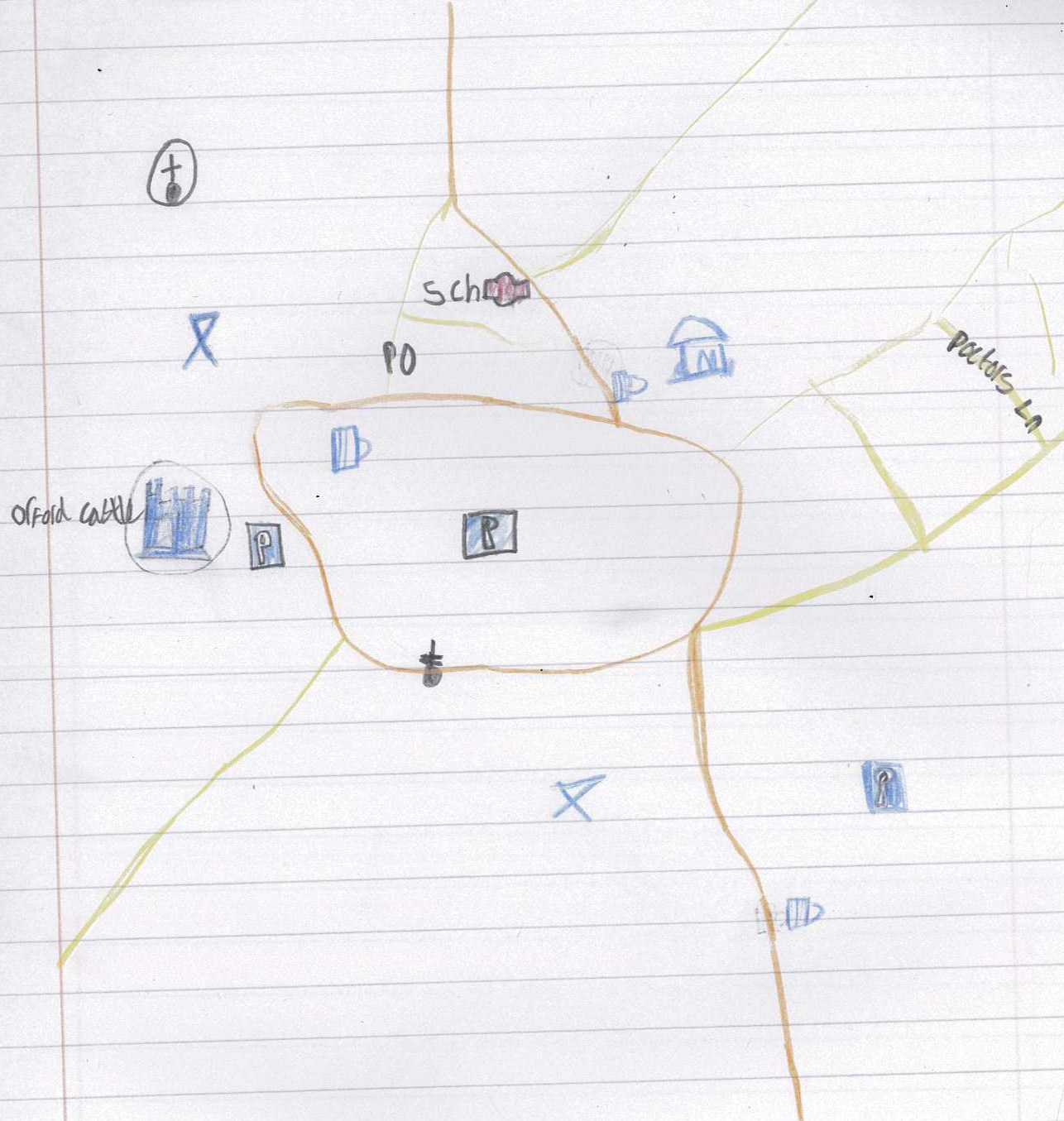 Rumour has it we will be hearing about a NEW ARCHITECTURAL PROJECT next week... please keep eyes and ears peeled!!
12th January 2018
Whilst Archibricks Ltd are still keeping an ear out for a potential new project, they have been working on their letter writing skills and 1 point perspective drawing. The architects (Year 6) and junior architects (Year 5) had to look at a picture and find it's vanishing point and horizon line. They then figured out all other straight lines which came out of the vanishing point before trying to recreate the image themselves. Company Director (Miss Cannon) was mightily impressed with some of the images that were created: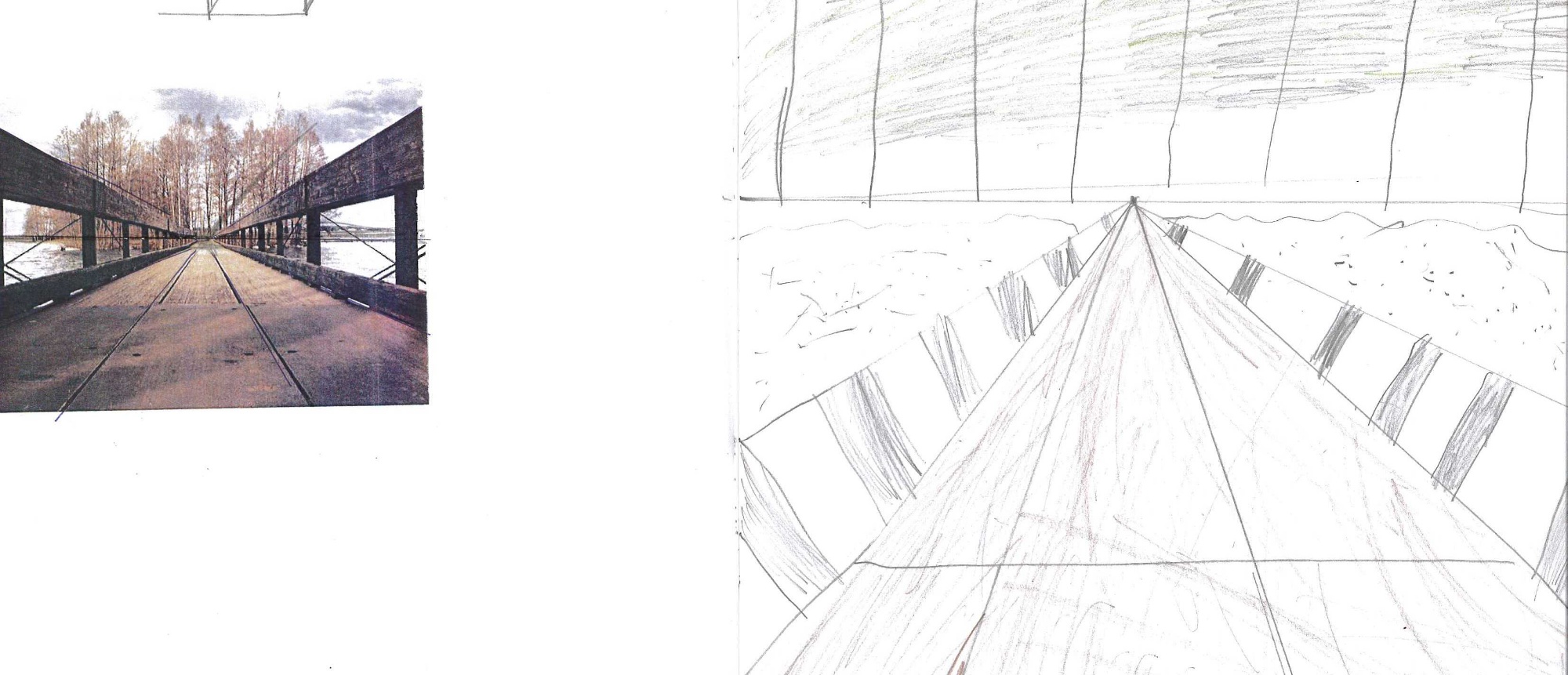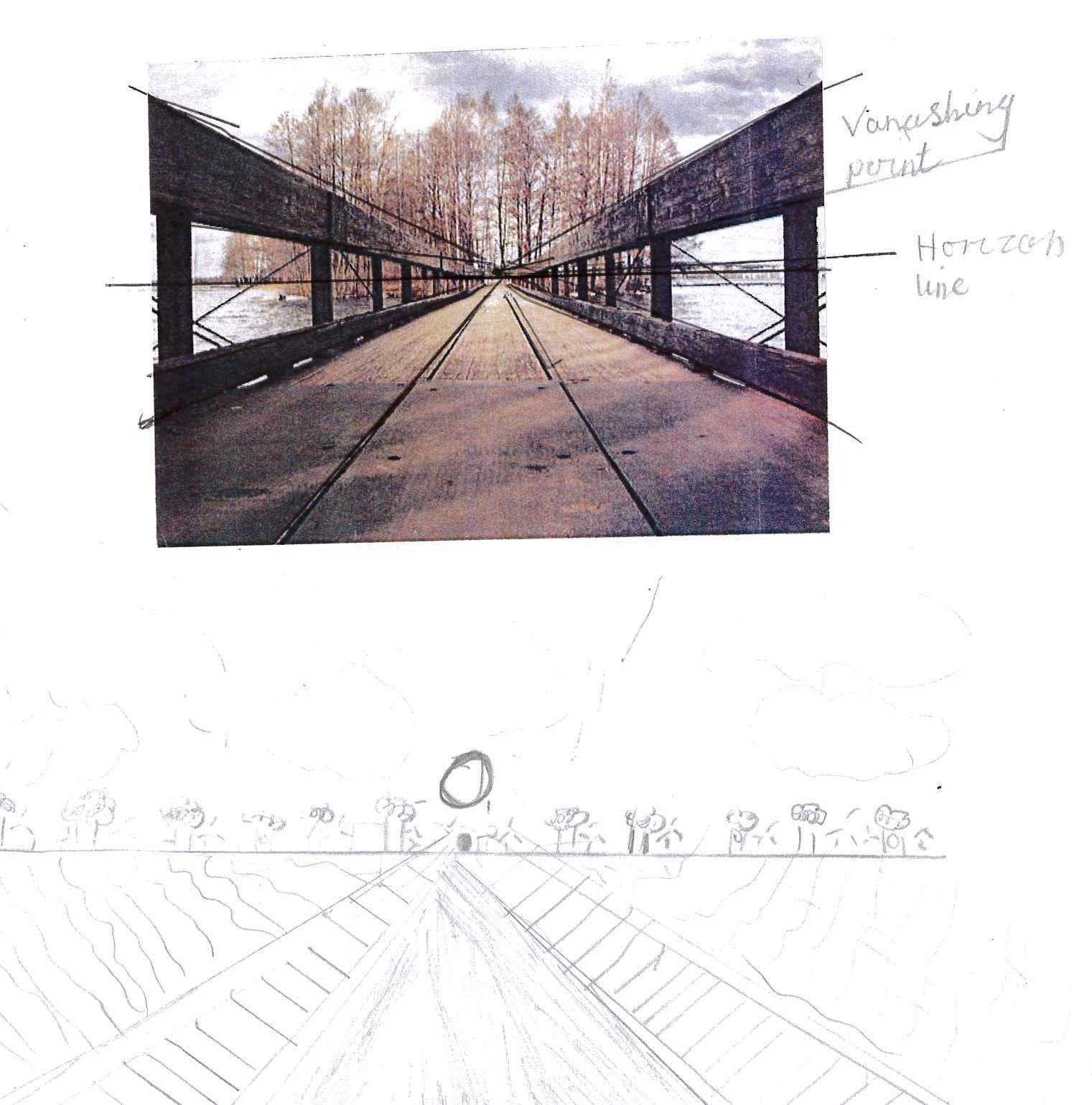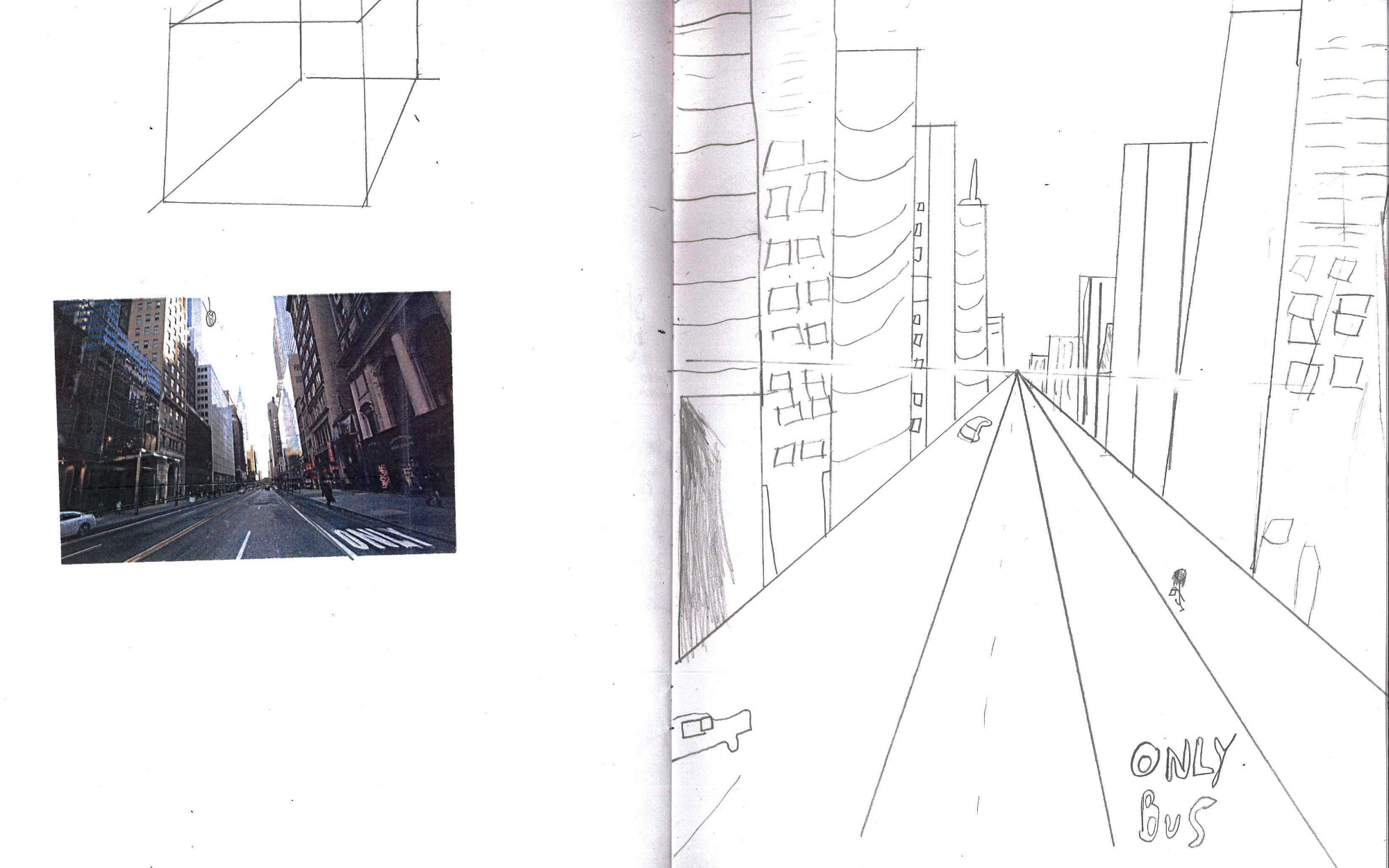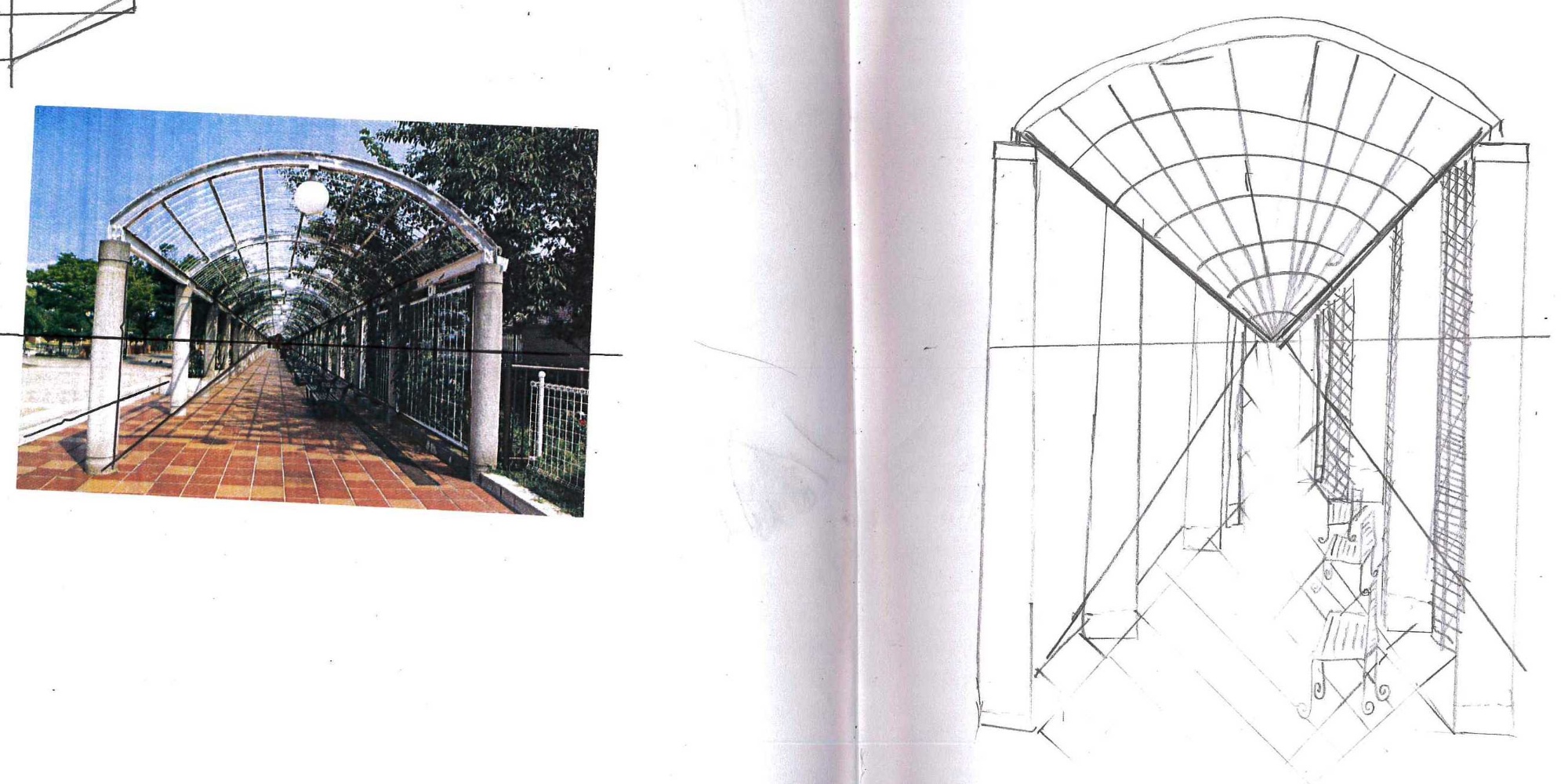 On Monday (15th January) we need an extra adult to come out and about into Orford with us from 12.55-2.00pm to take some photos and do some sketching. If you are available please let Miss Cannon know tomorrow (drawing skills/experience are of course helpful but not necessary - we just need an extra adult for health and safety!!).
5th January 2018
Welcome to Archibricks Ltd!
(pronounced ark-ee-bricks)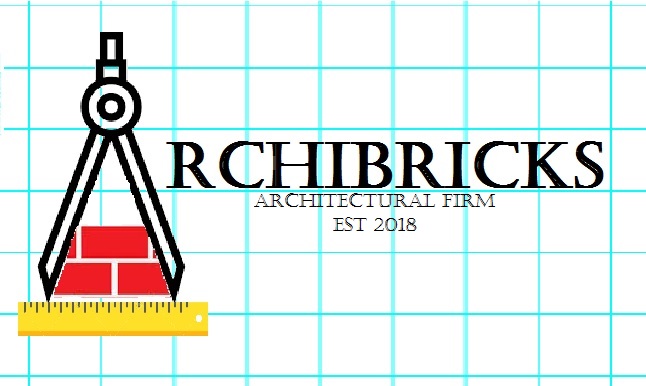 As part of our new whole school topic 'WHEN I GROW UP...', Class 3 have opened a new business. As we found out yesterday, being part of any business means there are a whole number of different job roles and things we need to be able to do, so despite the fact we have opened an Architects - we won't just be designing buildings!
This week, we have come up with a name and designed our logo (a combination of ideas from Tom, Ruby, Kaitlyn, Leo, Callum and Lexie) and now we need to go about establishing ourselves. We are on the look out for adverts, posters and/or letters for any up and coming projects we can be a part of to show off our expertise. We have also been learning about apostophes so the grammar in any of our publications is perfect.
The company director (Miss Cannon) seems suspiciously sure we will hear/see something about a big project soon...!
Just a reminder that Maths In Motion starts this Monday (8th January) please return forms and money ASAP.
15th December 2017
It has been VE Day in Class 3 this week!
We learnt all about the street parties and celebrations which took place on 8th May 1945 and wrote postcards home imagining what it would have been and felt like to take part. More excitingly, we made our own celebration bunting using all the scraps of fabric from around school (i.e. make do and mend - it was war time after all!!). We had to make a triangular template; measure and cut 6 triangles; pin to bunting tape and sew on the machine. We then had to embroider and applique at least one of the triangles. Everybody (but especially Miss Cannon) has been really impressed with the finished products, which we will share in assembly tomorrow before taking home.... parents, you better find some drawing pins - there's been lots of talk of hanging the bunting up in bedrooms!!
(Some examples of our bunting)
1st December 2017
We had a fabulous time yesterday (in our Xmas jumpers!!) making baubles, pipecleaner snowflakes and paper plate angels/wise men in the Christmas Crafts afternoon. All the decorations are now up in the hall - looking amazing - and we will be able to take them home on the last day of term.
Please work with your child over the weekend on their spellings. Recent scores were disappointing for a lot of children and all confessed to not having learnt or worked on them over the last couple of weeks, despite this being written in their homework books. There will be a retest of the recent spelling rules next week.
17th November 2017
Our History topic is still as exciting as ever, and this week we began to learn about rationing. We had a plate of food which we found out was the rations given per person per week, which sparked a big debate about how we would cope nowadays - no steak and chips or weekly pizzas during the war! We also wondered how we would feed our beloved pets with so little to feed ourselves.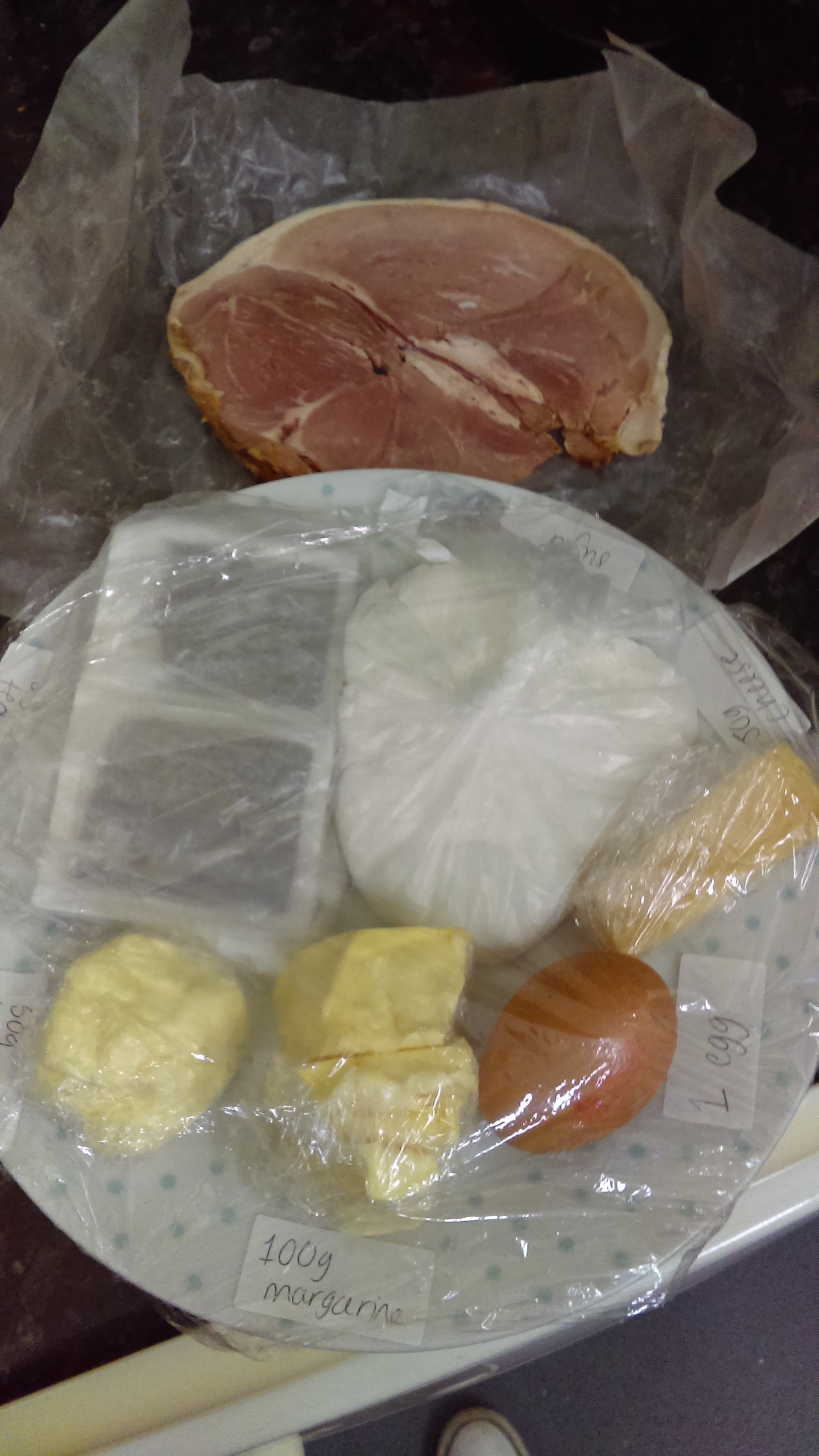 We then learnt about 'Dig for Victory' - what it was, why it was needed etc. and made our own campaign posters featuring some of our made up slogans and mascots. If Miss Cannon had a big enough garden, she has certainly been convinced to grow her own vegetables!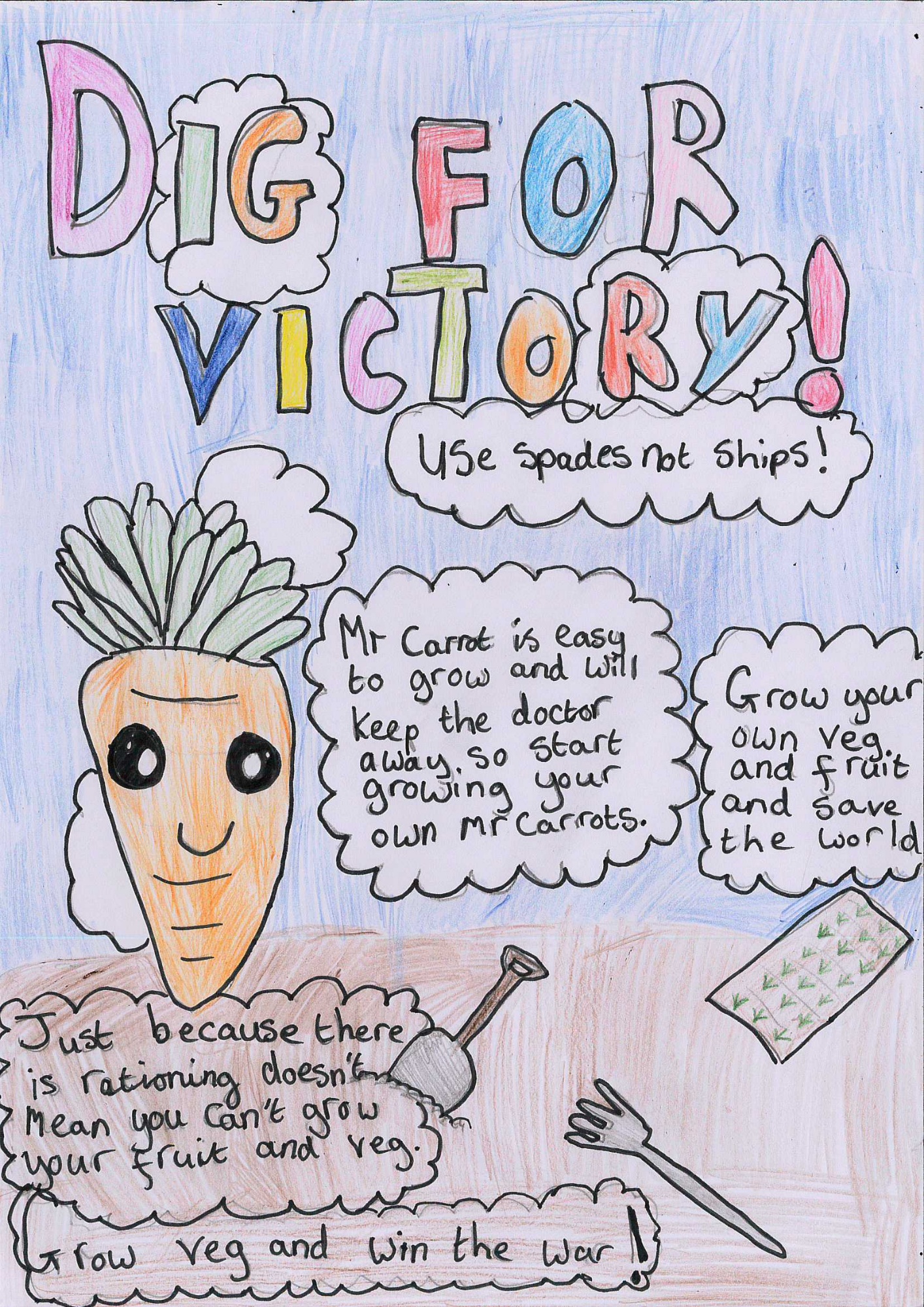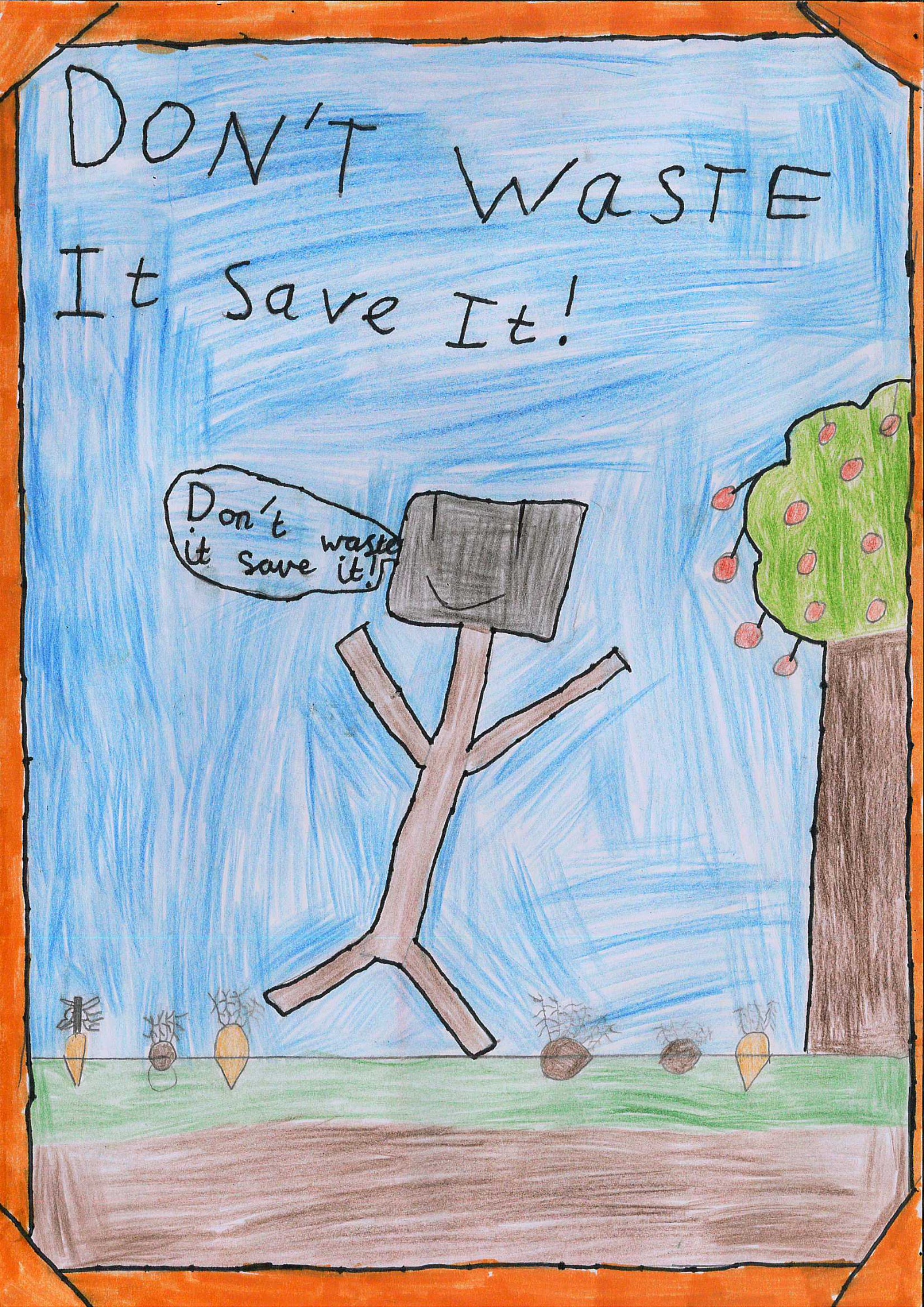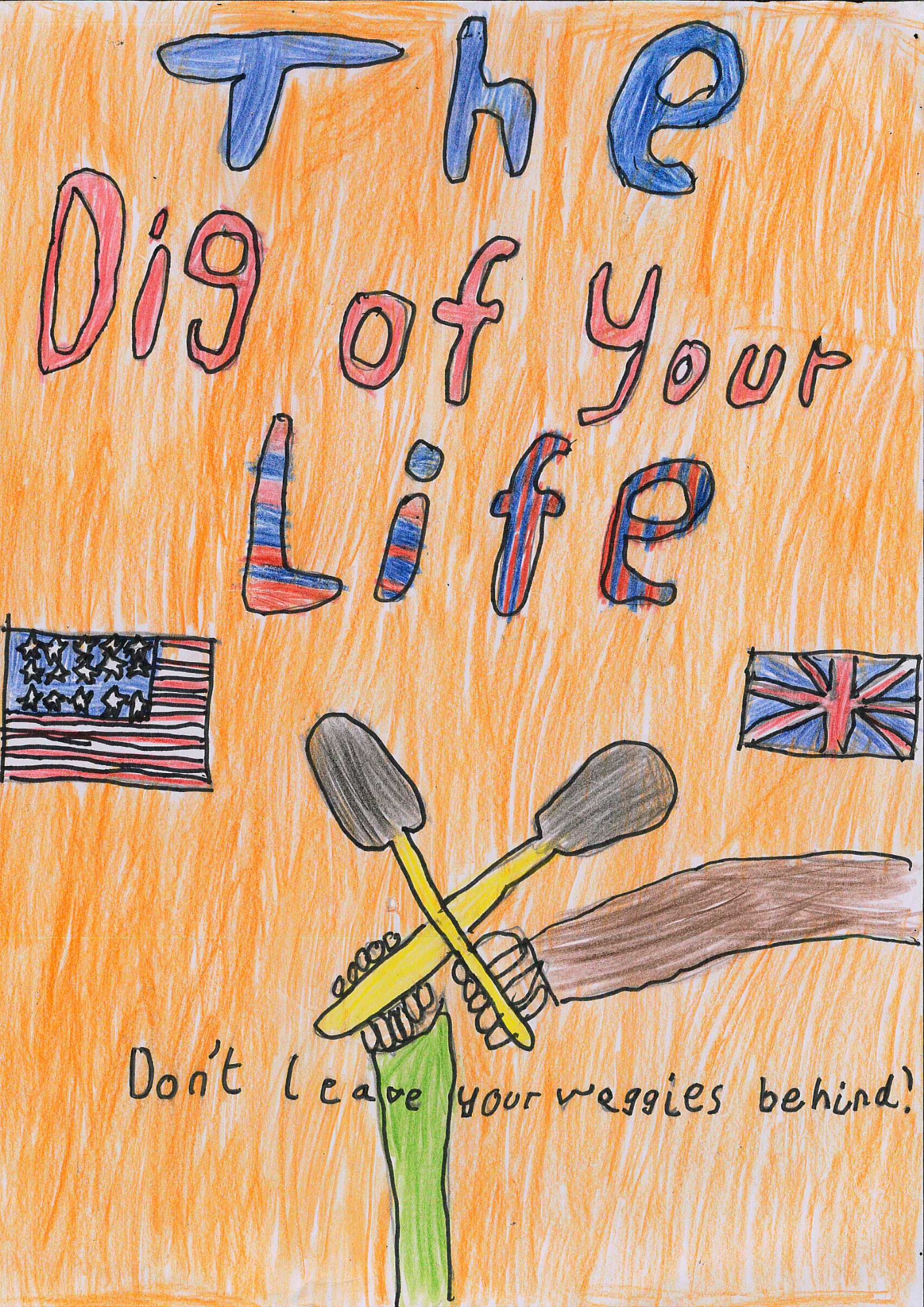 10th November 2017
In RE we have begun to look at the idea of 'Incarnation' and God coming to Earth in human form. We wondered if Jesus came to Earth today, would he want to be noticed? How would he react to the world? Where would he go and what would he do? Would people recognise him?
We looked at the work of Antonia Rolls and her portrait Jesus on the Tube. We made our own versions of Jesus at Orford School. Why do you think Class 3 thought he would want to visit these places?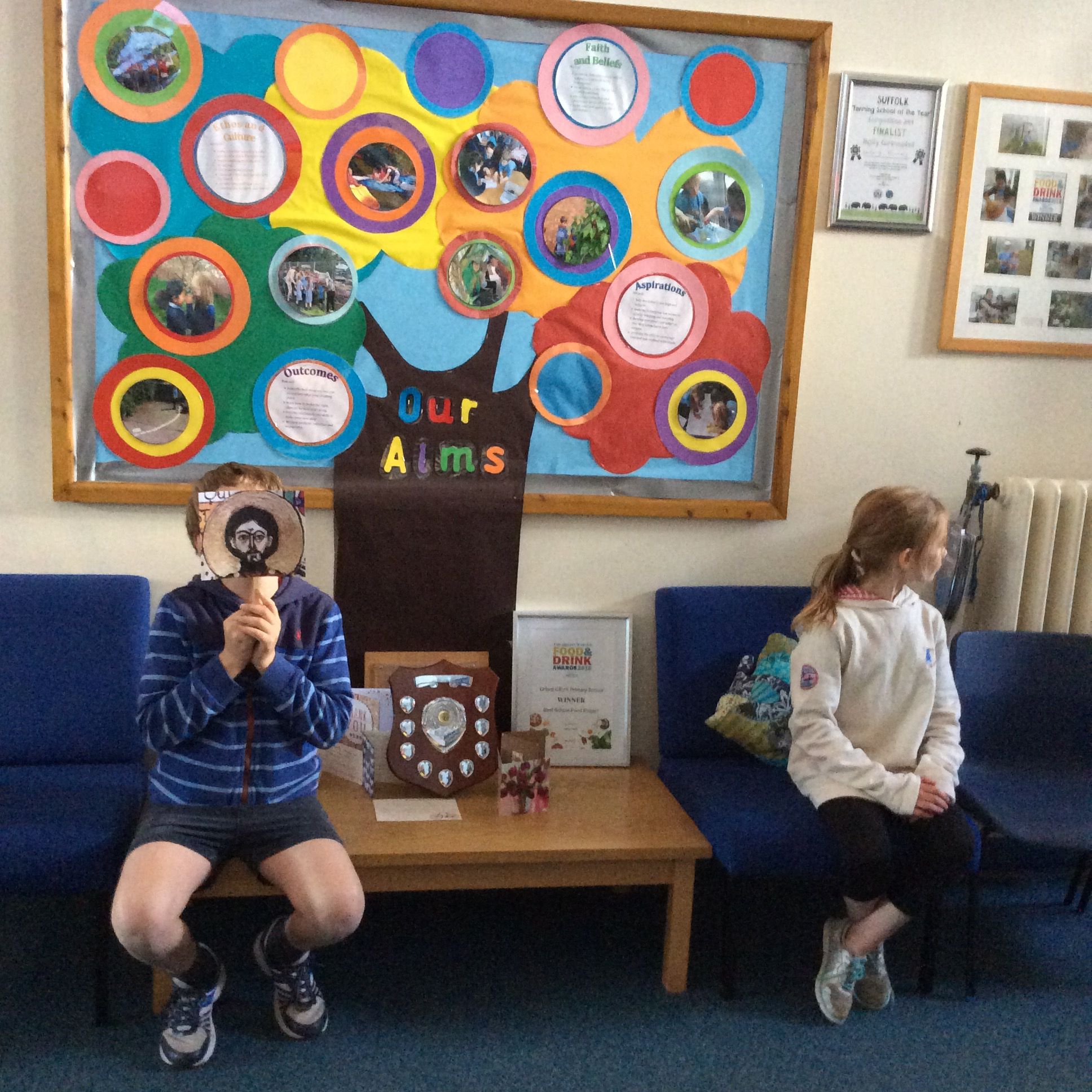 3rd November 2017
On Wednesday, the Wonderful Beast theatre company came and did an afternoon workshop with us based on their new play The Return of The Wildman. We all wrote our own scripts during the morning based on the Orford Wildman legend, some of us from the merman's point of view, some from the fishermans' point of view and some from the guards'. Lola's script was chosen by the theatre group to be acted out during the afternoon, but before we did that we had to warm up.
We played a few sound/reaction games and learnt a short sea shanty, before learning how to use our voices and bodies to create a storm sound. Some of us made whistling wind sounds, some patted their legs to make rain and we chose to jump collectively to make a thunder sound.
Then it was time to act out Lola's script. Martin played the wildman, whilst Lola directed him and Sylvia (the musician) - how they should perform and where they should stand. Everybody else played fishermen, except for Chloe who got to be a fish. We added some more lines later, but we managed to capture the first part on video:
After this, we played another game: Grandma's Footsteps, where Martin was the wildman and we had to pretend to be as scared as possible as we were creeping up to him and trying to touch him. It was a really enjoyable afternoon which gave us a super insight into the theatre and how hard it is to be an actor. Some of us have even thought about going into the theatre as adults.
Overall, class 3 gave it 9.5/10 because it was really really fun but not everybody got to act out their own script. Thank you to Alys, Martin and Sylvia for coming and spending the afternoon with us.
17th October 2017
We have had an absolutely fantastic day at the Robocup CoSpace Jr workshop at BT Adastral Park today. CoSpace is a software whre you program a small robot to collect green, red and black objects and deposit them in an orange square to earn points BUT if you fall in the blue pit you lose everything!!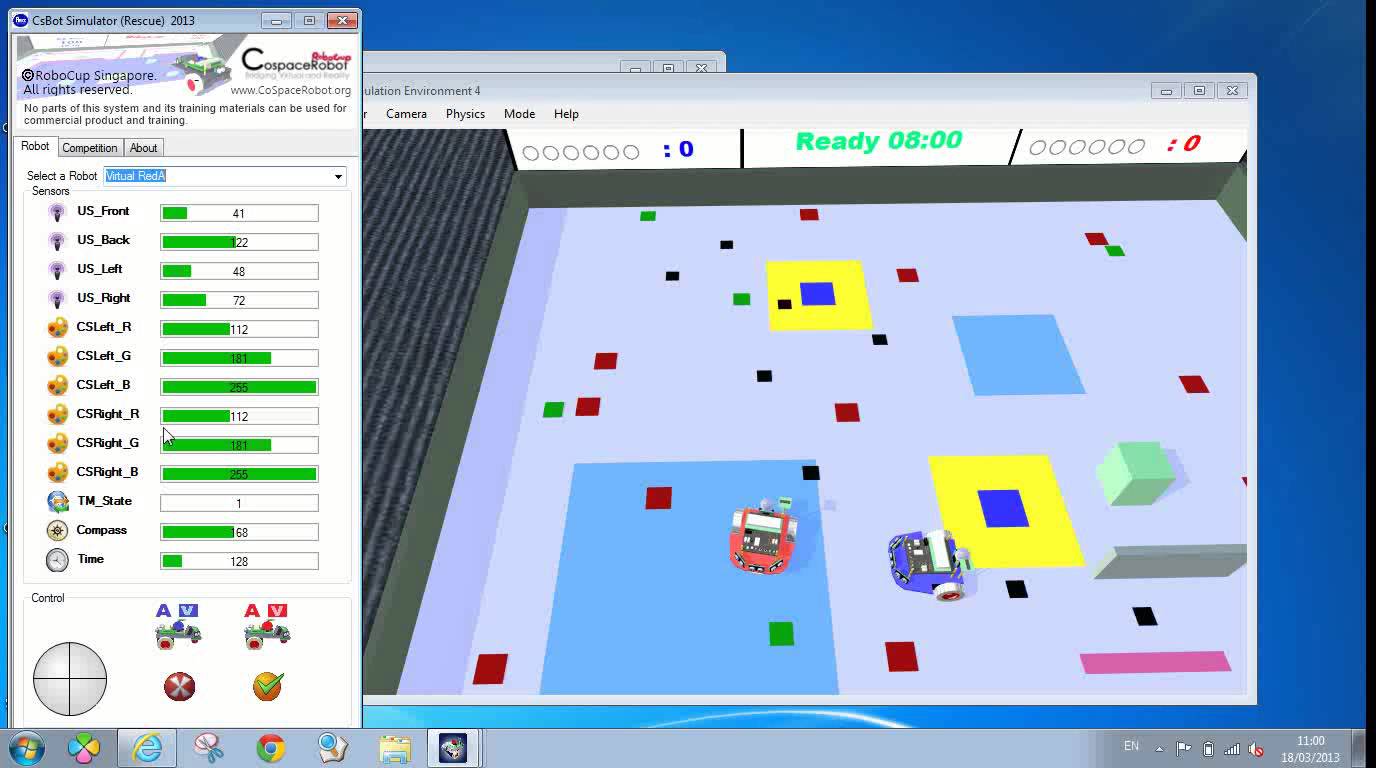 In teams of two, we started the day working our way through 7 tasks which increased in difficulty - firstly learning how to move the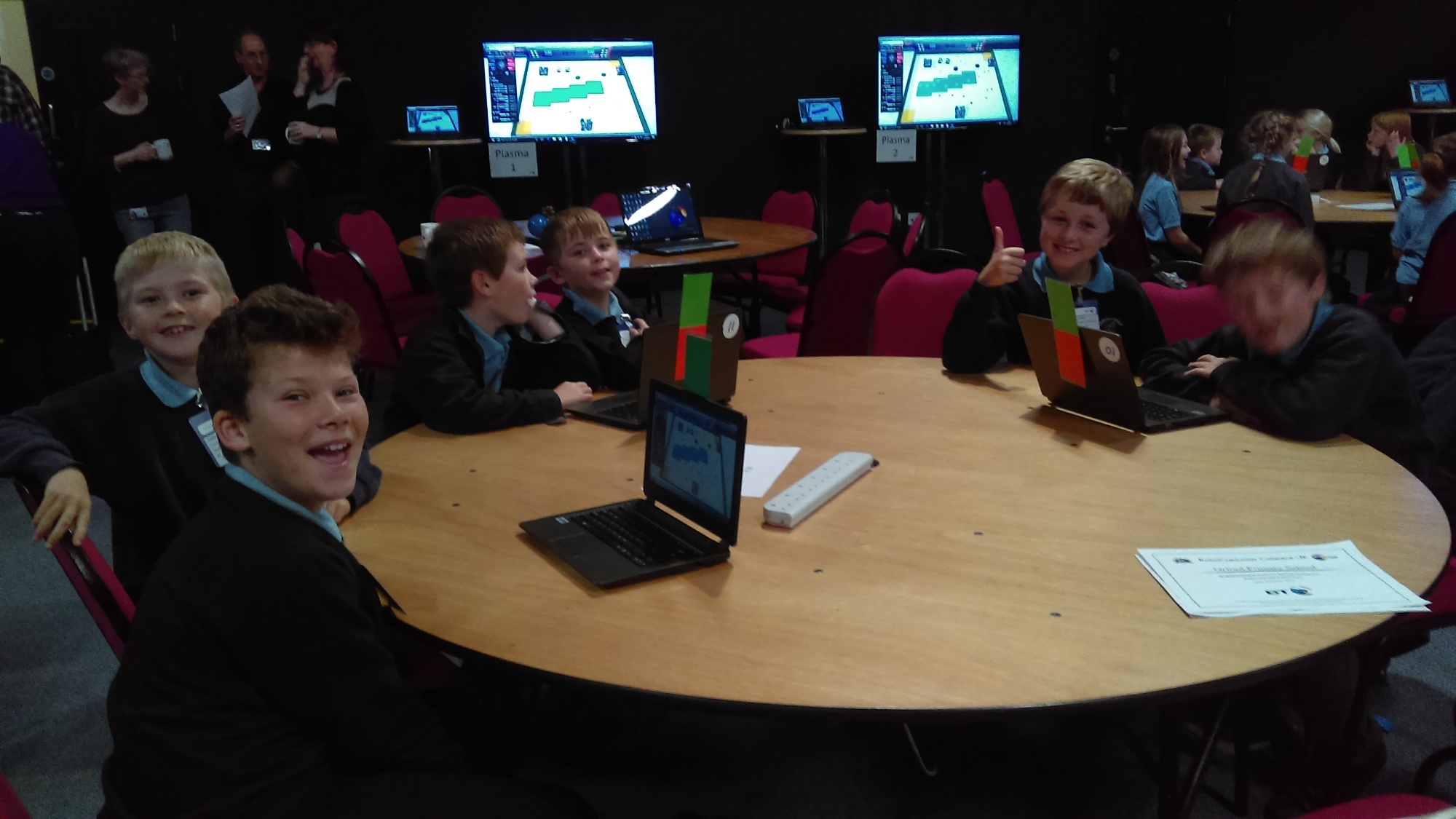 robot forward, then how to turn it, before finally learning how to command it to hover, collect and deposit objects. Super speedy PC whizzes even learnt how to teleport from world to world (which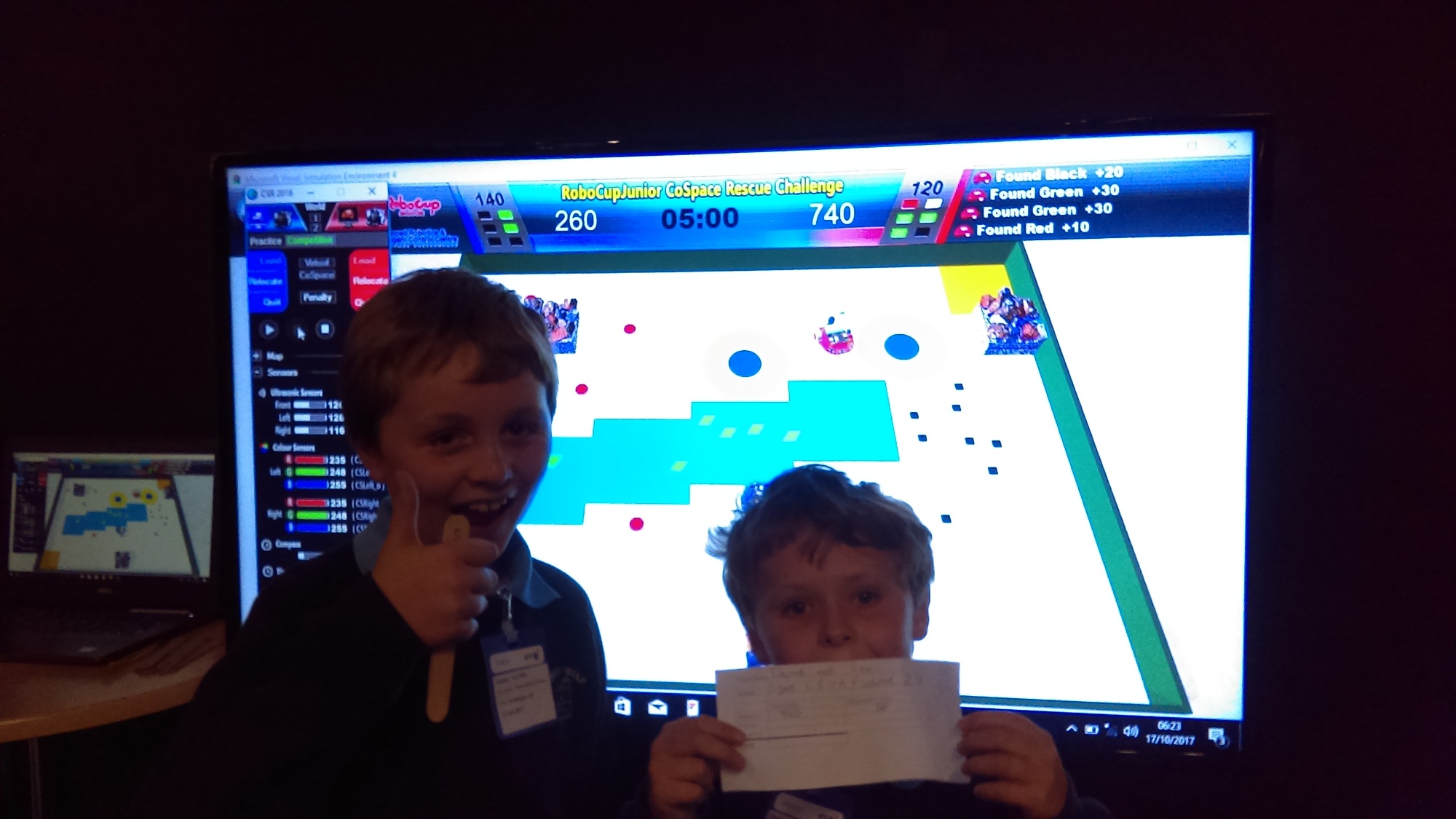 later on gained you a 100 point bonus!). With just 20 minutes of the day left, all our laptops ran out of battery (argh!) but luckily we managed to save our programs just in time to be used for the competition. There were 30 teams across 9 schools - each pair had to play three 3 minute rounds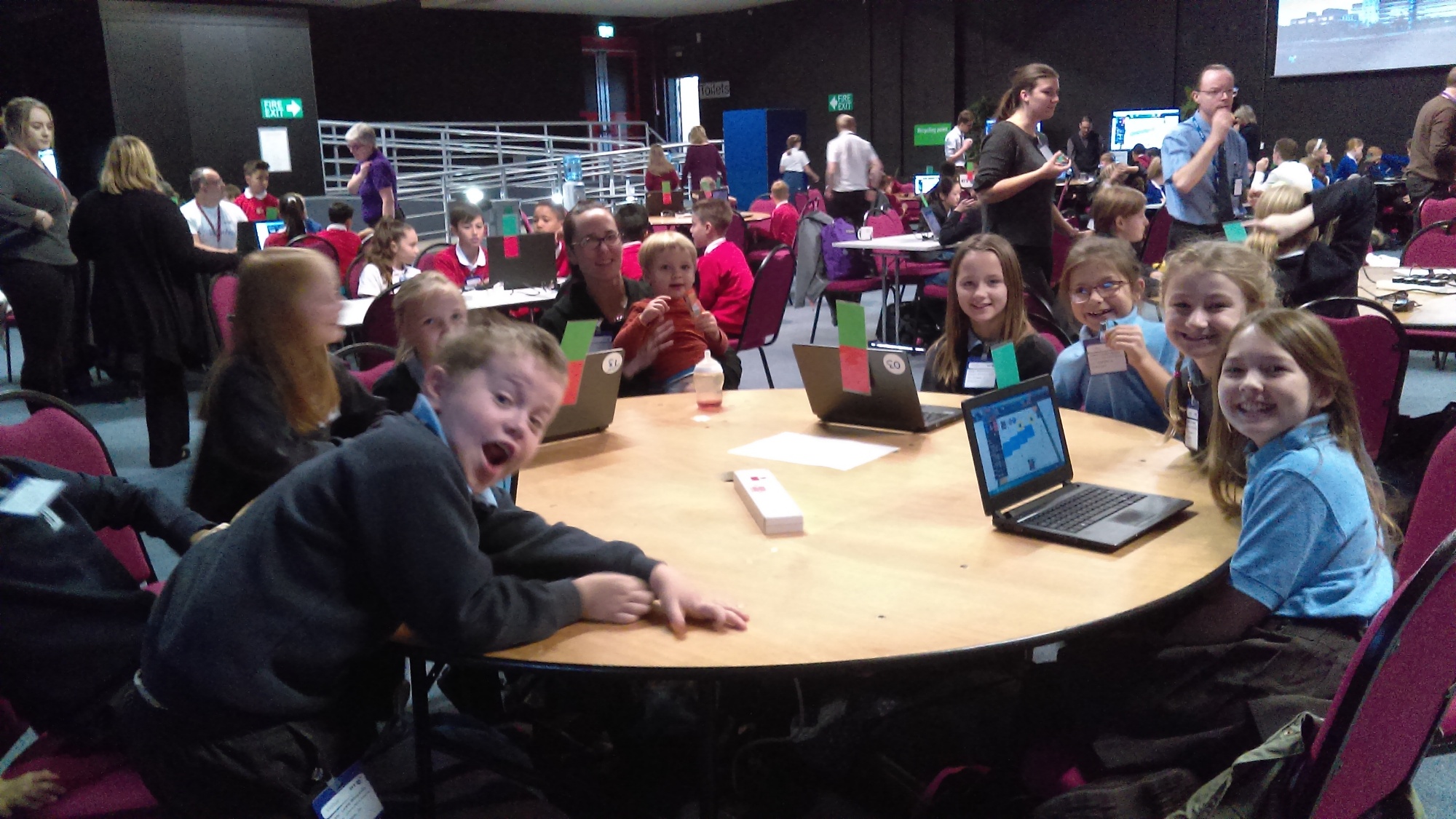 against another pair from a different school, trying to earn the most points. All the teams did really well here, and even if they didn't win their rounds, earnt a respectable amount of points. One Orford team clocked 790!!! AMAZING!
The totals of the three rounds were added together and then used to decide the finalists: Callum and Archi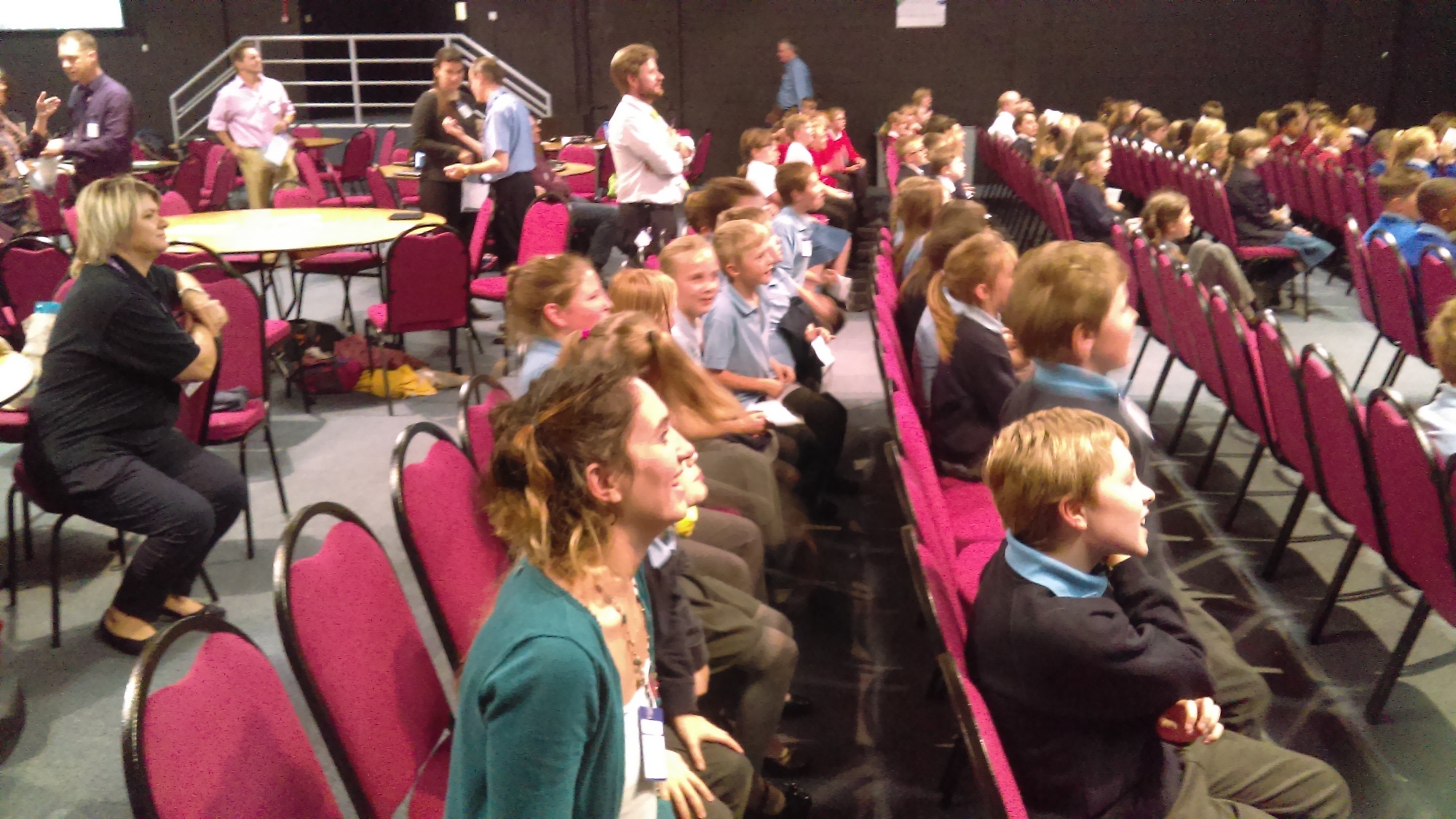 e's team came in the top 10 (we think about 7th); Leo and Edward came in the top 5; but Immy and Kira came in the top 2, meaning they had to play a sudden death round against the other pair from
Halifax Primary (who have been learning CoSpace for the last few years!). It was a super tense round with a lot of screaming and shouting; we took the lead quickly, but the Orford robot was only collecting points and not depositing them for the bonus, so Halifax soon took over. Final score was 470-290 to Halifax, meaning we'd earnt a respectable 2nd place against an experienced team. At this point, Imogen and Kira shook hands with the winners - what fantastic sportsmanship!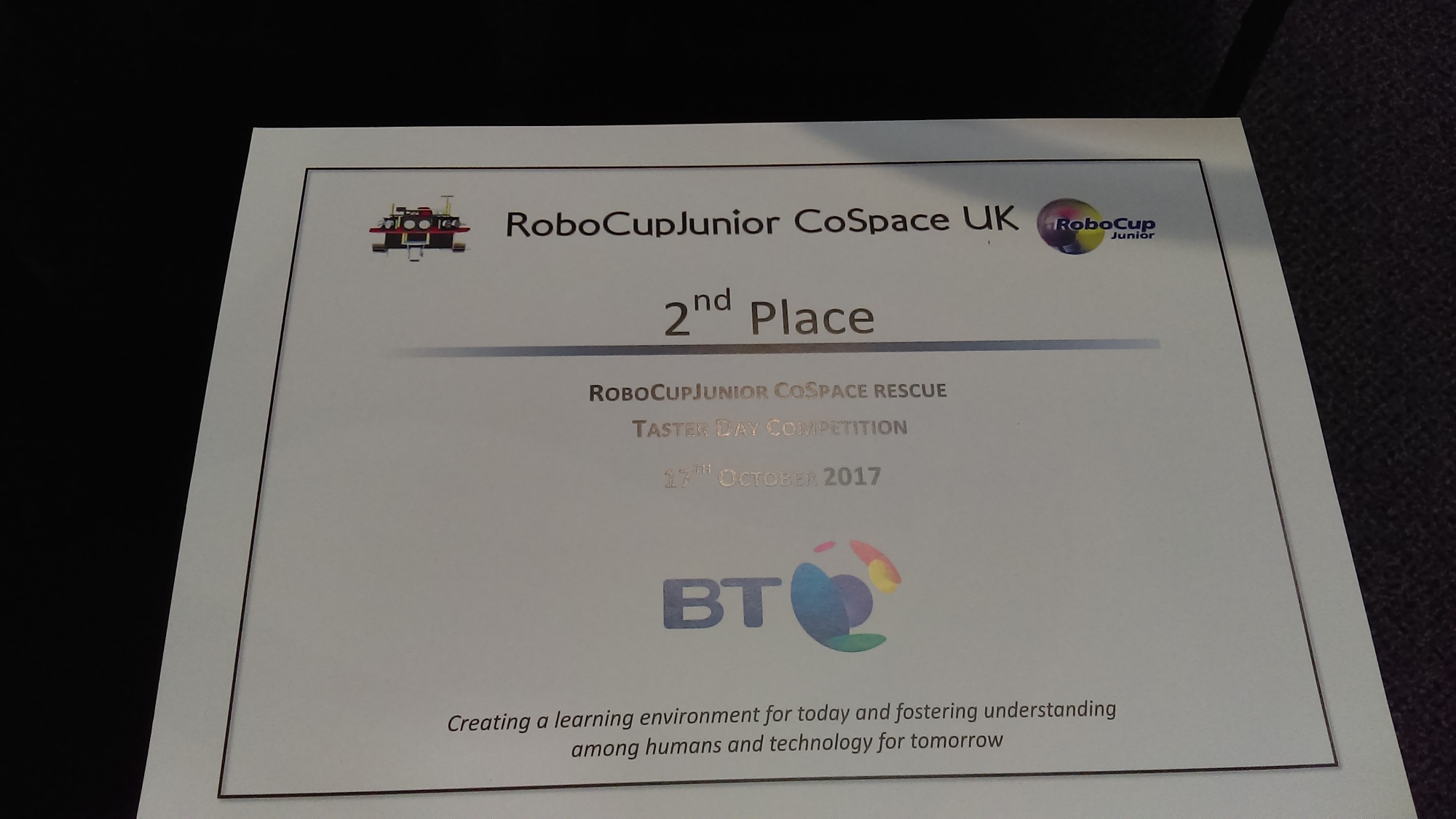 A member of the BT staff also came and praised our class for their behaviour and resilience throughout the day. What a superb end! WELL DONE CLASS 3!!
Also a HUGE thank you to Sarah Felton for helping out today and meaning we could still attend!
We are hoping to continue using the software over the course of the term/year and perhaps seeing if we can enter the national competition in June, again to be held at Adastral Park.

13th October 2017
WOW! What a busy week - it has just flown by! We were hoping to share some of our stories today but they're still in the final publishing phase.... fingers crossed they'll be ready to share next Friday.
The whole of next week is very busy so just a few reminders:
Monday - deposit for Finborough is due, please see letter sent home last week about this
Tuesday - homework is still due; Adastral trip - all children need a packed lunch and to be collect from school at 3.45pm
Wednesday - Year 6 crucial crew trip - children will need a coat and water bottle and to be collected at 3.15/20pm
Thursday - clarinets
Friday - PE kits and last day of term
Thank you!
6th October 2017
Over the last couple of weeks we have been working really hard on our sentences: openers, vocabulary, conjunctions and extra information in preparation for writing our stories starting Monday. We were given boring sentences and had to up-level them (results below). After the amazing quality of everybody's writing, Miss Cannon cannot WAIT to read the finished stories next week!!
The dragon was large and scary. It had green scales and purple spikes on its back.
Confidently, the vast, daunting, blood-curdling dragon had a natural beauty because he had gleaming emerald green scales with alerting, exquisite spines that were as pointy as the tip of a sword like the one Donald held in his quivering hand. Lexie
Later that day, when the scorching red hot sun was setting, there was a scaly, gargantuan, unattractive, shockingly daunting dragon furthermore it had miniature lime-green scales and as well as that it had purple, sharp, toxic, venomous spikes on its extensive, far-reaching, ancient, humped back. Lauren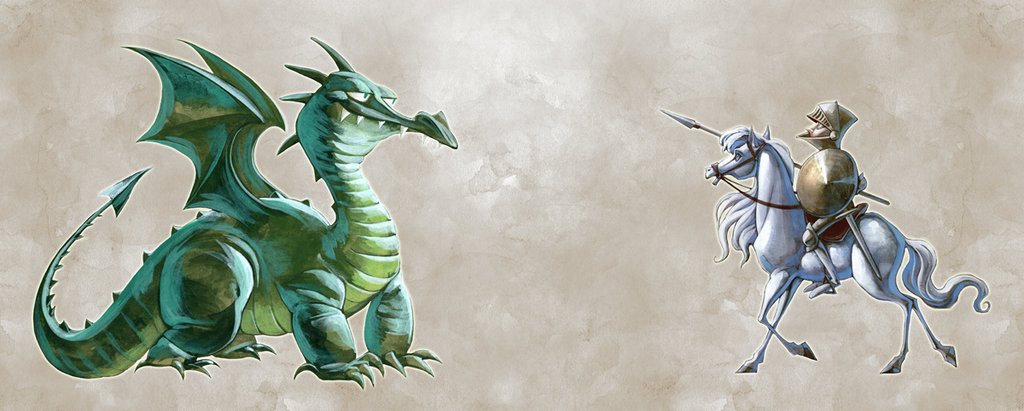 The fairies started to glow red. They turned into horrible witches and began casting spells on Ned and Donald.
Meanwhile, the hearty, delightful, powerful and pretty fairies started to glow blossom-rose-red, they glowed so bright that it could even blind you, the delightful and hearty fairies turned into heartbreaking, hair-raising, beastly and uncontrollable witches that cast unbreakable spells on brave, handsome, attractive Donald and his white stallion Ned. Chloe
The bogle looked creepy and hairy. It bit Ned's leg and it started to bleed.
Nevertheless, the petrifying, jagged, tooth-filled beast started to slowly launch itself towards Ned, and even though Ned squirmed and whinnied, the filthy beast sunk its jagged jaws into the poor creature's front leg, which instantly started to bleed crimson red blood. Whinning in pain now, the pure white stallion collapsed weakly onto the cold stone-scattered gravel. Archie
29th September 2017
We have had an incredibly busy week in class 3, writing, adding amounts of money (so we could adopt some animals from the rescue centre that appeared in our class on Monday!), recreating scenes from WW1 and programming robots. We have also been really busy writing and practicing our piece for the Harvest Service. We played a game where we tried to make as many new words out of 'HARVEST' as possible. These were the ones we came up with (and will share at the service later):
SHARE - we share our surplus food with those in need

EAT - we should be grateful for the food we eat
REST - farmers should have some time to rest after the busy harvest
STARVE - some people could starve without food, so it is right to share
HAVE - we have plenty of food; some people don't
SAVE - we should save some spare/surplus food for later in the year for when people need it
22nd September 2017 - BEWILDERWOOD!!
On Tuesday, the whole school visited Bewilderwood. After tackling the treacherous trail through the lake/swamp we arrived and had a great day.
First we explored the broken bridge and twiggle villages - some of them were quite high up but everybody managed it and were even able to get past the troll blocking and rocking the bridges (a.k.a Miss Cannon!!). As revenge, class 3 decided to steal her shoe and hide it up a tree which was the highlight of the morning for some!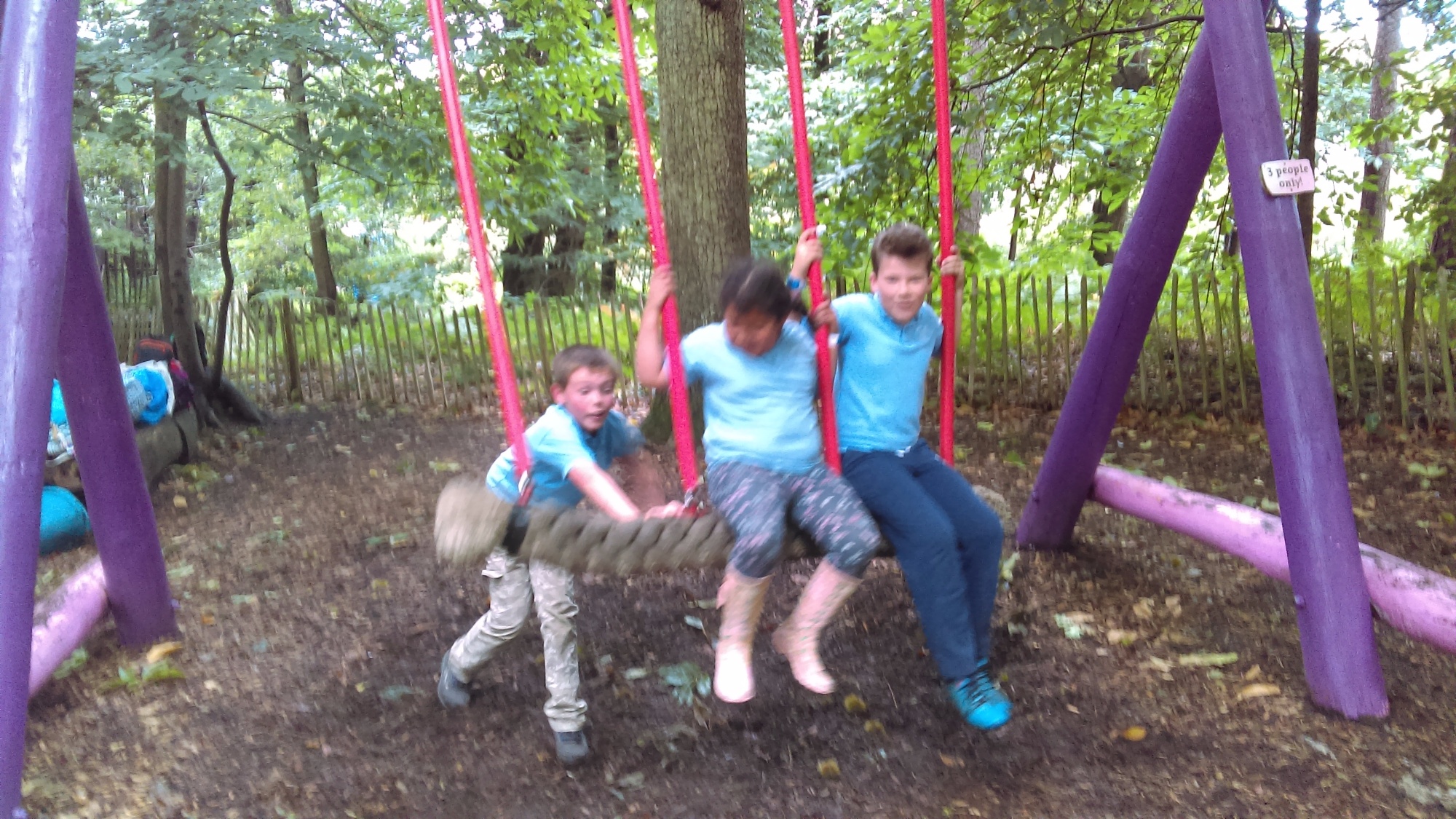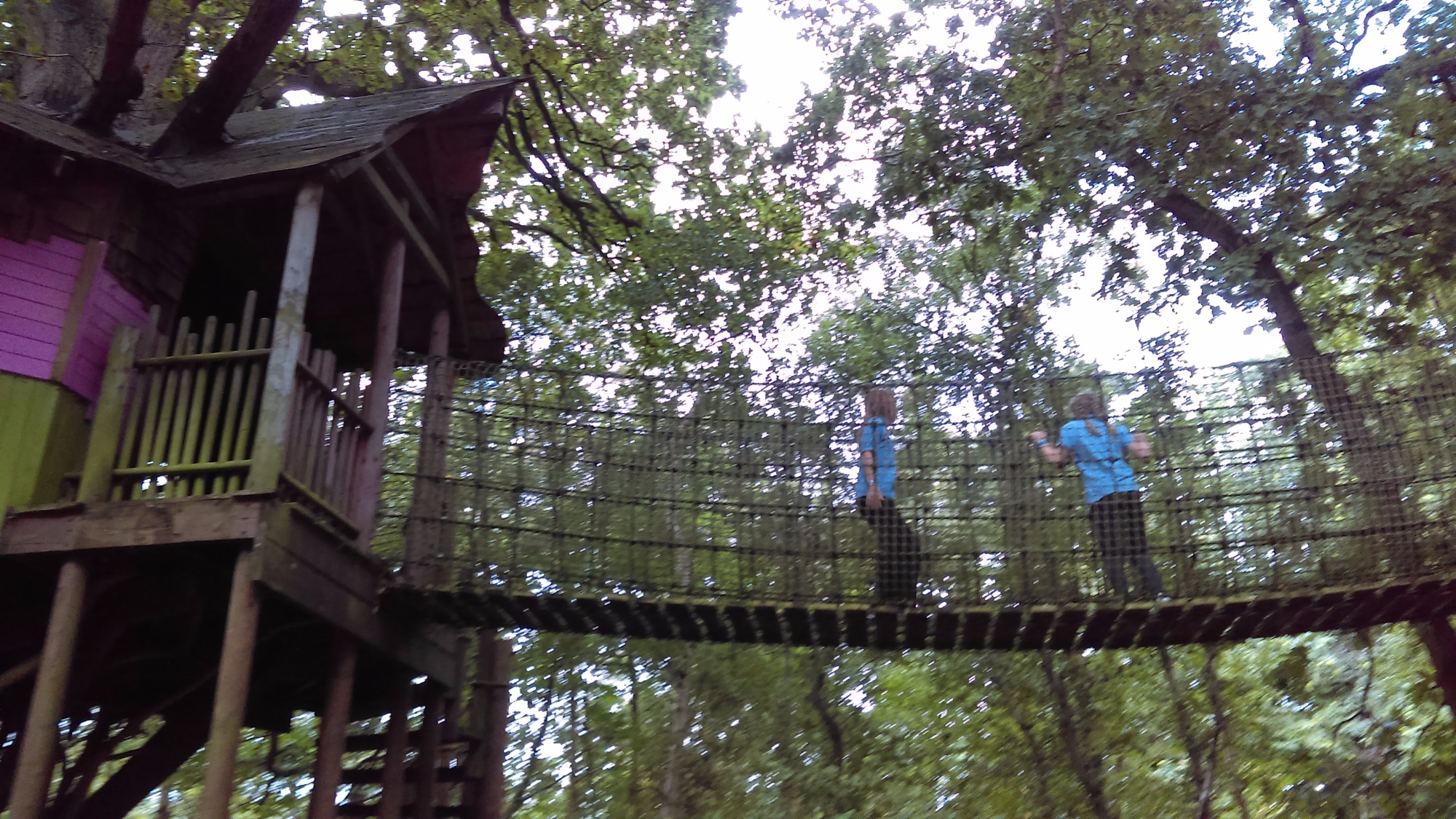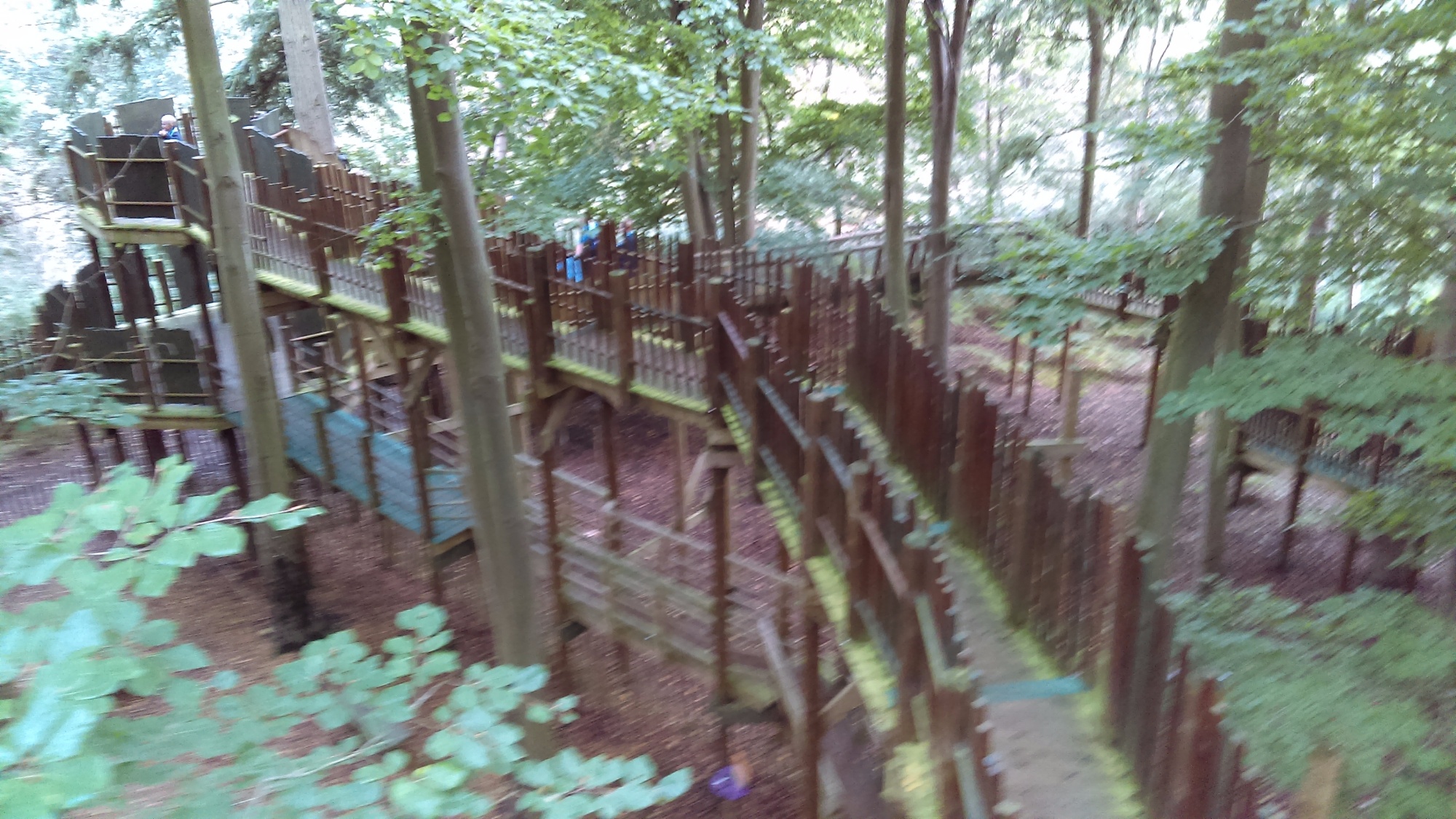 Many of the children continued to brave the heights and go down all three sudden drop slides. Everyone climed to the top of the slopes but a few children couldn't quite bring themselves to let go - we were proud of them all for at least having a go and of all the class who encouraged each other and helped some get over their fears.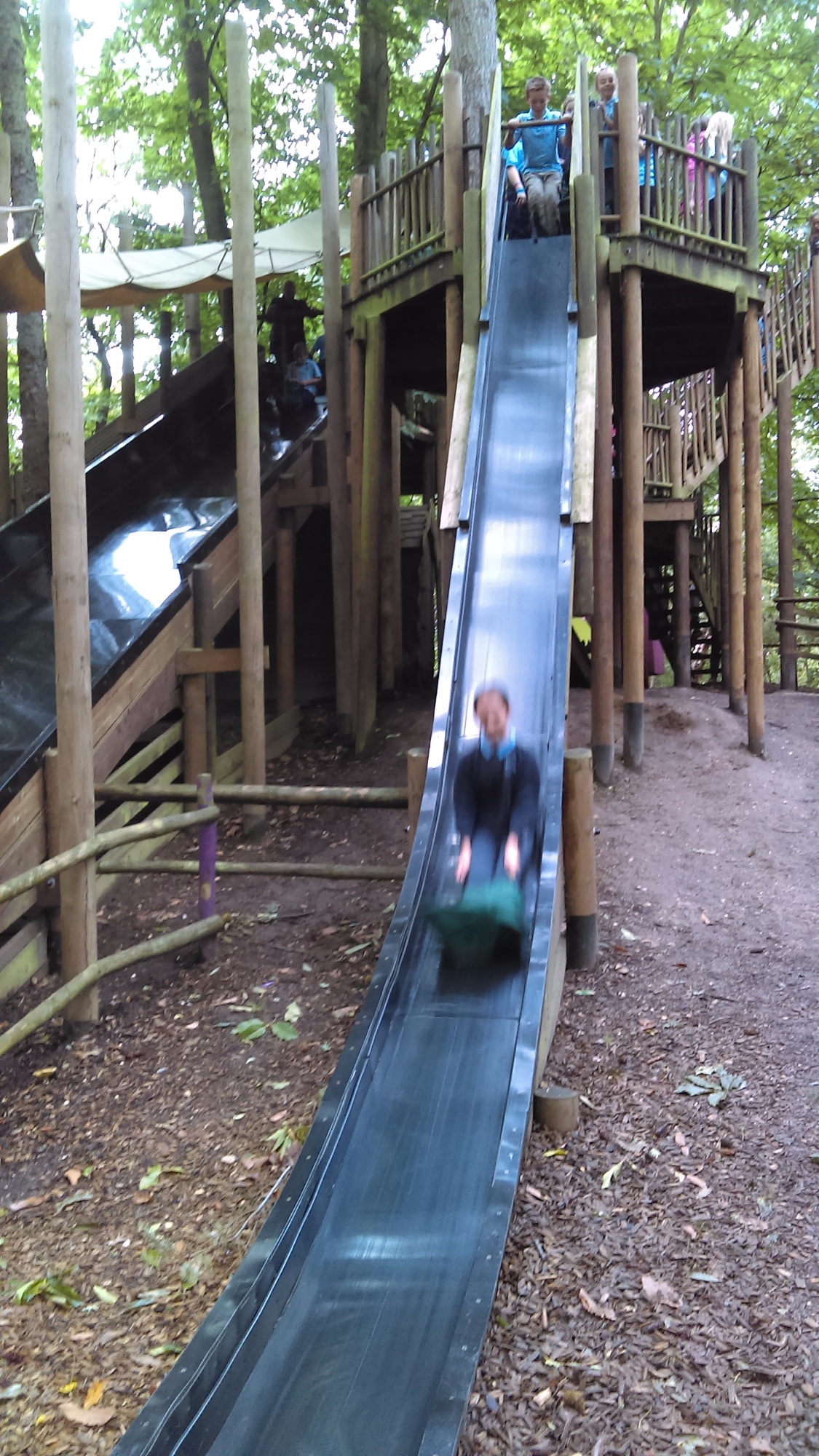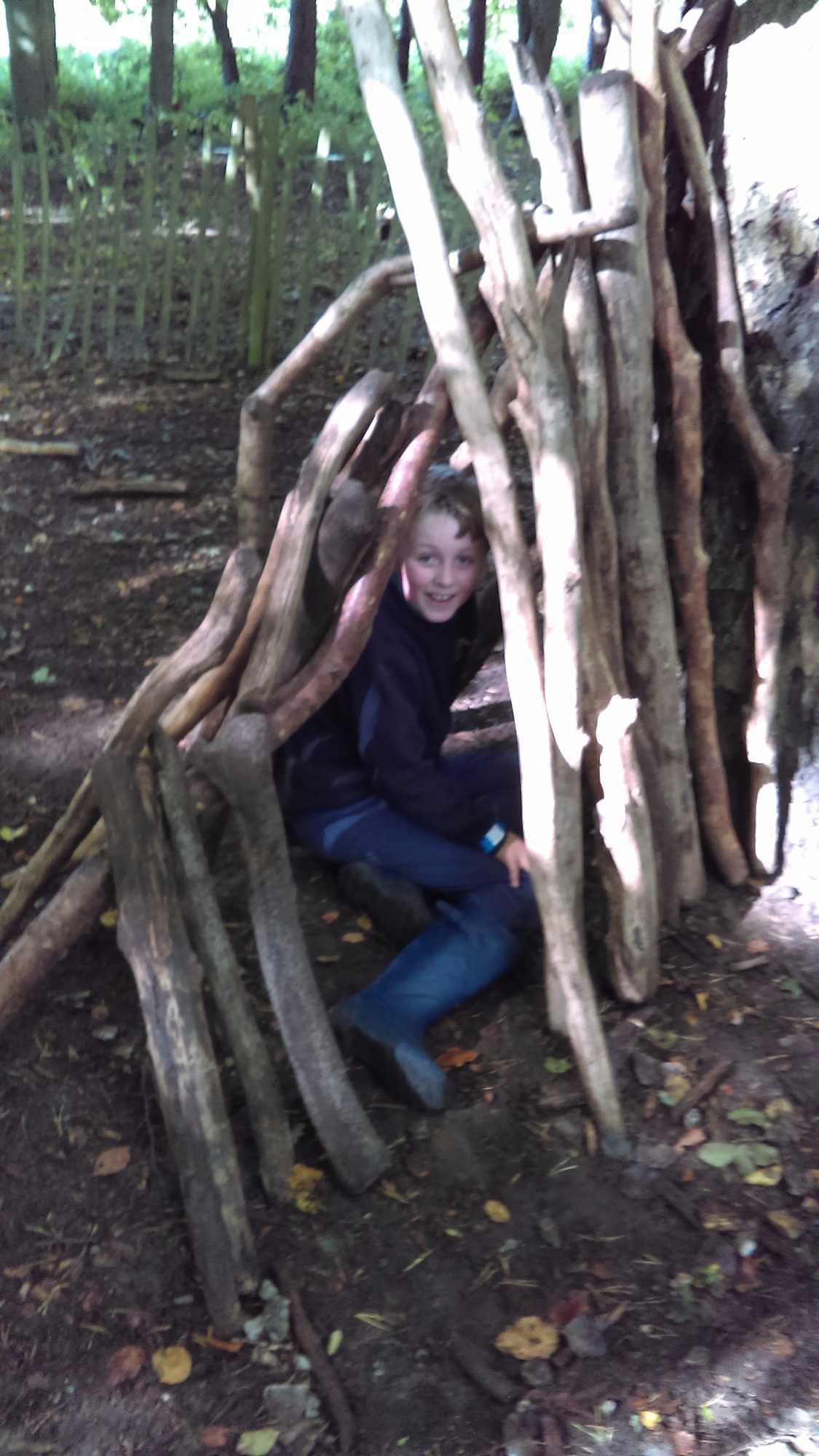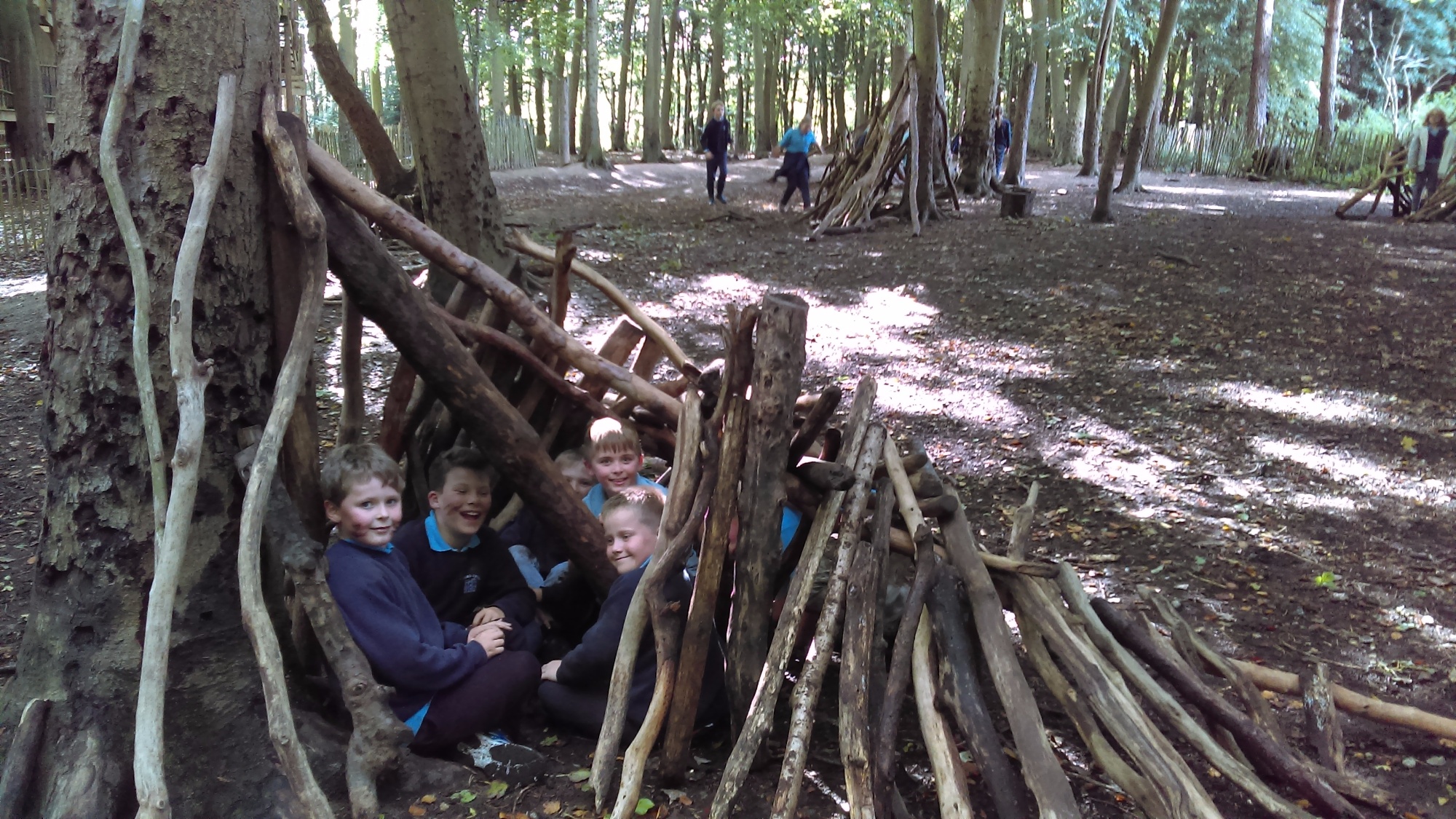 After lunch we headed to the den building area, where there was a mini-competition to build the best shelter. In the end Miss Cannon and Miss Phillips couldn't pick as they were all fabulous - really imaginative shapes and uses of the materials - particularly one group of girls who gave their den some leaf bunting!!
We saved the best attraction until last - the sky maze!! After a mad five minutes thinking we definitely knew the way and getting hopelessly lost, we all pulled together to find the path that led to the nest at the top - where we took the only class photo (SELFIE!!) of the day.
Overall, class 3 would give this trip 10 stars!! "Why can't we come again next week?" someone asked as we got on the coach! Err... Mrs Wells...? Pleeeeeaaaassseeee....?
14th September 2017
WOW! What a busy first week in class 3 - we have learnt about how WW1 started, different plant lifecyles, large numbers and decimals (and how to round them), different word classes, keeping in time and following sheet music on the clarinet/glockenspiel AND how to programme robots!! But what we wanted to share with you the most was some of our writing about the Anciente Mappe of Fairyland we've been doing in Literacy. If you look closely at this section of the Mappe, can you see which part(s) we are desribing?
(We have only uploaded snippets - but every child has written an amazing paragraph today - they just won't all fit on the website!)
On the hushed sea cliffs, the appealing river's splashy waterfall rushes past into the stone-cold sea. The minor fortress could offer a once in a lifetime ocean view from the attractive patio. Inside was a mystery.... Leo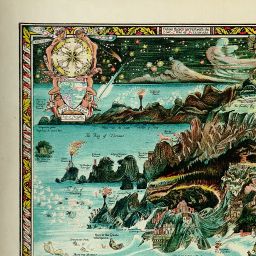 You can always hear howls and screeching from the mountains - they steal your soul as soon as you step near, even the moonlight chills your spine! Phoebe
Half an hour until midnight, I can still hear the blood-thirsty nightmares over the scorching blaze of the heat trying repetitively to escape the obsidian wall and they drag me into an insufferable life erasing my joy. Imogen
There is a magic, golden and silvery crowned fish, but how did he get the crown? He lives in a bottomless sea which is frosty cold. Callum
Why have a bridge made of horrid eggs? Water and rocks are surrounding the bridge, making you anxious that at any second you could fall in onto a brick-hard rock. I feel scared and frozen but I keep going because I am so mystified and have questions running through my head which are just jumping to be answered. Cherry
There were fearsome, blood-sucking werewolves that were sat on the rock mountain side. There were spine-chilling creatures that had thousands of legs, they could climb walls and even poison you with one microscopic bite. If you see one, you should head for the hills... Lewis
I
7th September 2017
Welcome back to school! We have had a fantastic two days making a start on our new topics and settling back down to work. Please have a look on our class page for the updated curriculum overview - Year 6 parents, please be aware clarinet lessons are on a Thursday not a Wednesday as stated on the letter. Instruments must be in school every week.
**ARCHIVE**
18th July 2017
As expected - the children pulled off the most AMAZING performance of 'The Last Monster in Scotland' this afternoon - each and every child spoke and sang loudly and clearly and everybody really looked the part! WELL DONE CLASS 3! We look forward to seeing more of you at tomorrow's show - please can children be back at school by 5.30pm, doors open at 6.15pm for a 6.30pm start - there are still some tickets available from the school office.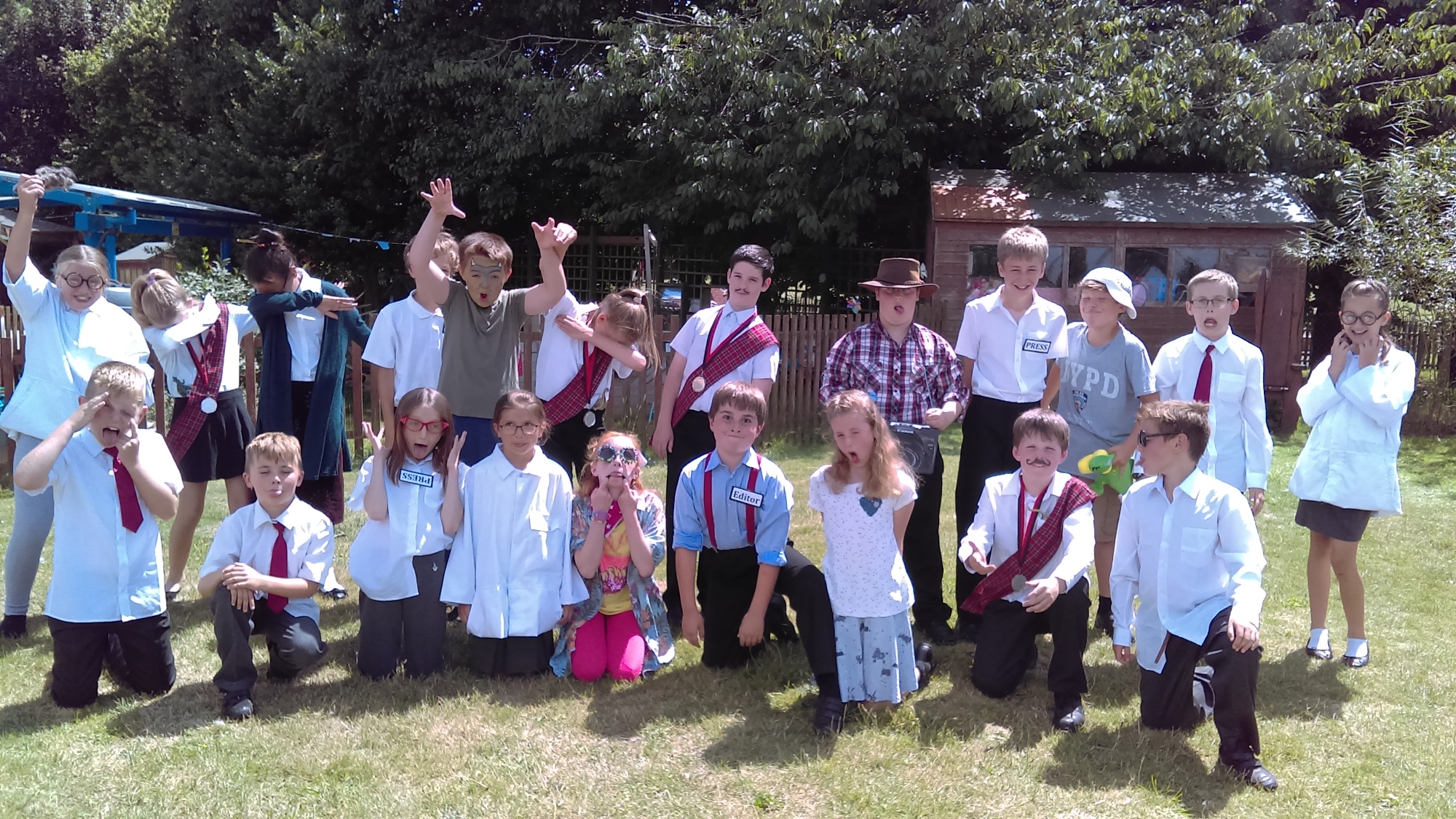 FLUX TRIP - Thank you to all parents who have offered to help with transport, I know year 6 are really looking forward to the trip. I have just realised cardinal park is a pay and display car park - cost is £2.40 BUT you can exchange your parking ticket for a free cup of tea whilst the children are on the trampolines!
10th July 2017
What a brilliant first rehearsal without scripts - it went pretty much without a glitch. Getting super excited for our dress rehearsal now!
TODAY WAS THE LAST MATHS IN MOTION - well done to everybody who has attended this year - we will post the results of the summer fun race soon. Letters about next year's club will be sent out in the autumn.
7th July 2017
After all the excitement of camping last week, we have really knuckled down to rehearsing for our play, and it is sounding really good!
Dates of the performances are: Tuesday 18th July 1.30pm and Wednesday 19th July 6.30pm
Children are starting to learn lines as well - Monday will be NO SCRIPTS, so please rehearse with your child over ther weekend (songs as well as words).
Tickets are available free of charge from the school office (asking for voluntary donations on the door) - we are currently limiting to 4 per family per performance and any spare will be available first come first serve to anyone on the waiting list on Monday 17th July.
We look forward to seeing you then!

CAMPING 28th-30th June 2017
We had such a fabulous time on our camping trip up at High House Farm, and got up to so much!
Wednesday
We successfully cycled (quite litereally) down to the farm after our lunch where we were greeted by the lovely Suvi and Piers. After erecting our tents.... rather quickly so the practice must have paid off..... we played some team games before having a BBQ.
Here's some evidence that, contrary to popular belief, your children CAN wash up!
In the evening, we went on a scavenger hunt around the farm and had to find everything on the list in our egg boxes. We had great fun rolling around in grass; getting the grasshopper out of Archie's wellie boot and trying to spot some badgers, although we may have been a tad too noisy for them to come out and say hello!

Thursday
Well, we were SO excited about today that some (i.e. MOST!) of us decided to get up at 4,30am and were already eating!!! Once everybody was up we had a super treat, as Dave Grimwood from the Froize had kindly lent us his moth trap - it caught so many overnight! We got to hold all those which didn't fly away and were amazed by the range of different colours and textures. It was also mesmerising to see how well they were able to camouflage in with their surroundings.
We then cycled up to Orford Quay for a spot of crabbing. Within 5 minutes of arriving, Daniel slipped on the jettyand got completely covered in mud, and Amber had her net of crabbing bait stolen by what we can only assume was a monster of a crustacean! Despite this, we all had a great little "warm up" session to perfect our crabbing skills before having lunch and getting down to the serious business of THE CRABBING COMPETITION: Boys V Girls V Teachers - who could catch the most crabs? Who could catch the biggest? Who could catch the most deformed?! Everybody got really excited and stuck in and worked amazingly well as a team - the buckets were filling up within minutes. Some members of year 6 taught everybody how to work out if your crab was male/female; Imogen, Callum and some others spotted a giant jellyfish; and Sophia also helped another group of crabbers out when they accidentally caught an eel on their line. After a solid hour of competing, it turns out the girls caught the most, the boys caught the biggest and the teachers caught the most deformed (it had no claws!!).
After all that hard work it was obviously time for Ice-Cream - thank you to Sophia's mum for having us all at your hut!
As the sun began to set, we constructed our little campfire, where we sang a few songs and toasted marshmallows/made smores. By this point it was getting very late and some of us were incredibly tired so after everyone had their fill of marshmallows, we made our way to bed where (thankfully) we got to sleep very quickly! WHAT A DAY!
Friday
This was a much more subdued morning, until of course we made our way to the moth trap to find we'd caught even more than yesterday - which got us all really excited. We've all decided we need to convince Miss Briley to buy one for the secret garden!
Next was yet another competition - slingshot making. We all had a go using a stick and an elastic band, they all fired but some were definitely more successful than others - Charlie W's went the furthest, whilst Callum and Archie's got stuck in a tree!
Piers and Suvi very kindly gave us all permission after this to go and pick some gooseberries from the farm to eat/take home, and also gave us some apple juice to have with our lunch. A lot of us had never seen or tried gooseberries before, and most people enjoyed the taste after we'd worked out how to get them off the bush without getting scratched by the thorns and prickles. We then went on a walk around the local lanes - by this point we were SO tired we weren't even having conversations with each other, let alone rolling around in grass...!!
After packing tents and equipment away, we played a few more games of capture the flag and rounders before going home. Miss Cannon and Miss Phillips were so impressed by the behaviour of all the children and enjoyed every minute of the trip, we are sure the children did too.
We are all also incredibly grateful for everybody who helped to make the trip so successful: Archie and Tabi's mums for helping take the kit down; Alex's mum for contributing some extra snacks and fruit; the social club for lending us the BBQ; Laura at the garage for donating the BBQ gas; Mrs Smy, Mrs Wells and Mrs Robinson for help with transport; Sophia's mum for the ice-cream; Sir Edward Greenwell for donating firewood and of course Suvi, Piers and Jaco up at High House Fruit Farm for letting us camp for free, use their facilities and for generally being incredibly patient, accommodating and generous.
16th June 2017
WOW! What a busy week - we just haven't stopped! Outdoor day seems a lifetime ago and it was only Tuesday!
We have got a full on couple of weeks, so I just thought I'd post some reminders this week:
Monday 19th and 26th June - Shorts and T-shirt to go over swimming kit
Tuesday 20th June - Children need to bring clarinets and packed lunches for the WCET trip. Leaving school at 8.20, back by 4.00pm
Wednesday 21st and Thursday 22nd June - Bikeability - if your child is signed up to this please ensure they have their bike in school both days. Bikes may be left in school overnight,
Friday 23rd June - NO CLARINET
Wednesday 28th - 30th June - Residential. Please see letter from meeting on Thursday. Also please return medical forms ASAP
Monday 3rd July - Most of Y6 at Farlingaye High School for the day. Letter to follow soon.
Children should also be learning their lines for the play and should have scripts in school all the time as we are highly likely to do a spontaneous rehearsal!
9th June 2017
We were really lucky on Tuesday to have a visit from local poet Dean Parkin, who works for the Poetry Trust. He did a whole morning's workshop where he shared some of his own poems as well as some of his favourites before encouraging everybody to write poems about Orford, a place that's special to them, a journey and so much more! We also made a mish-mash poem of secrets....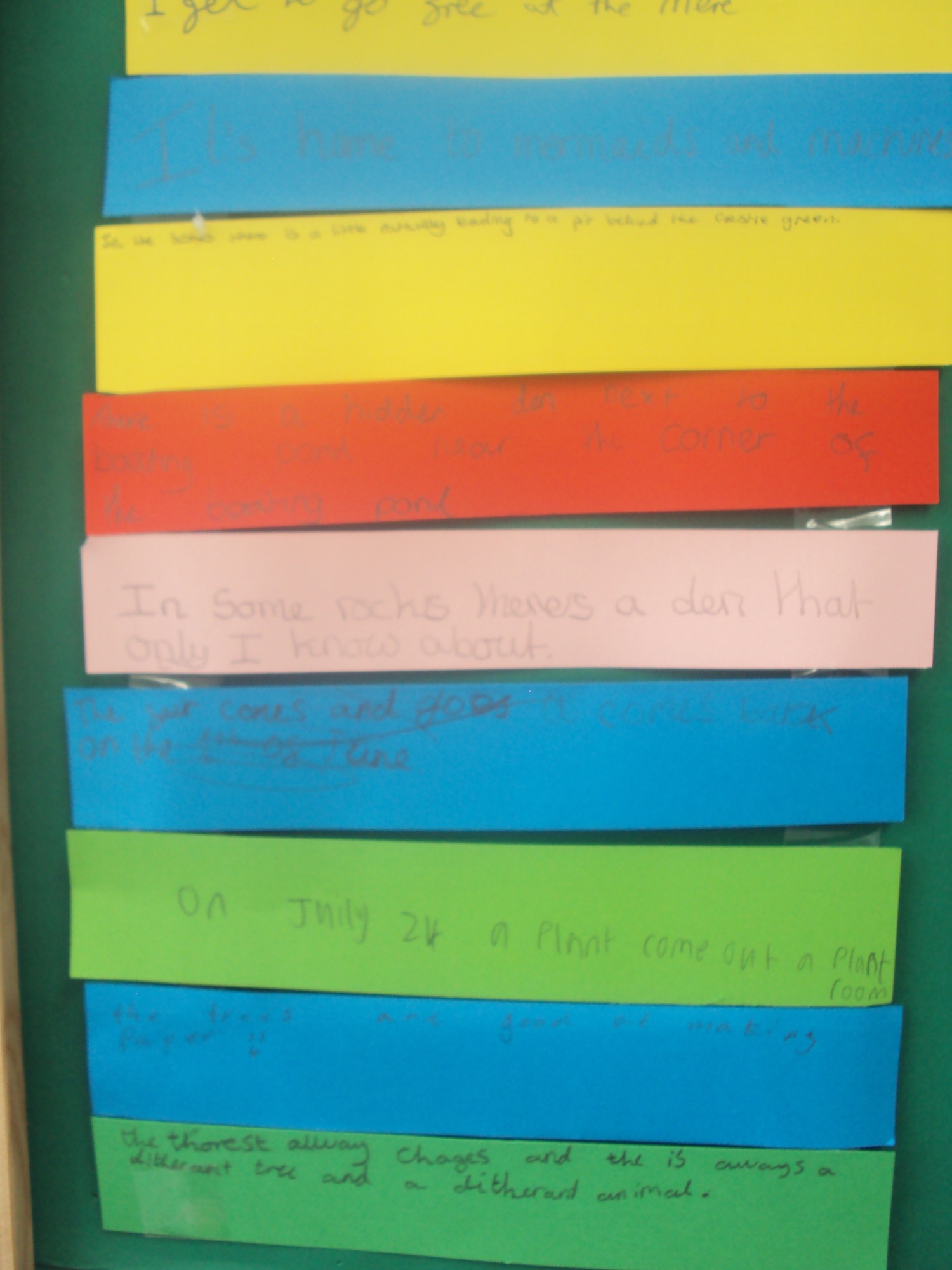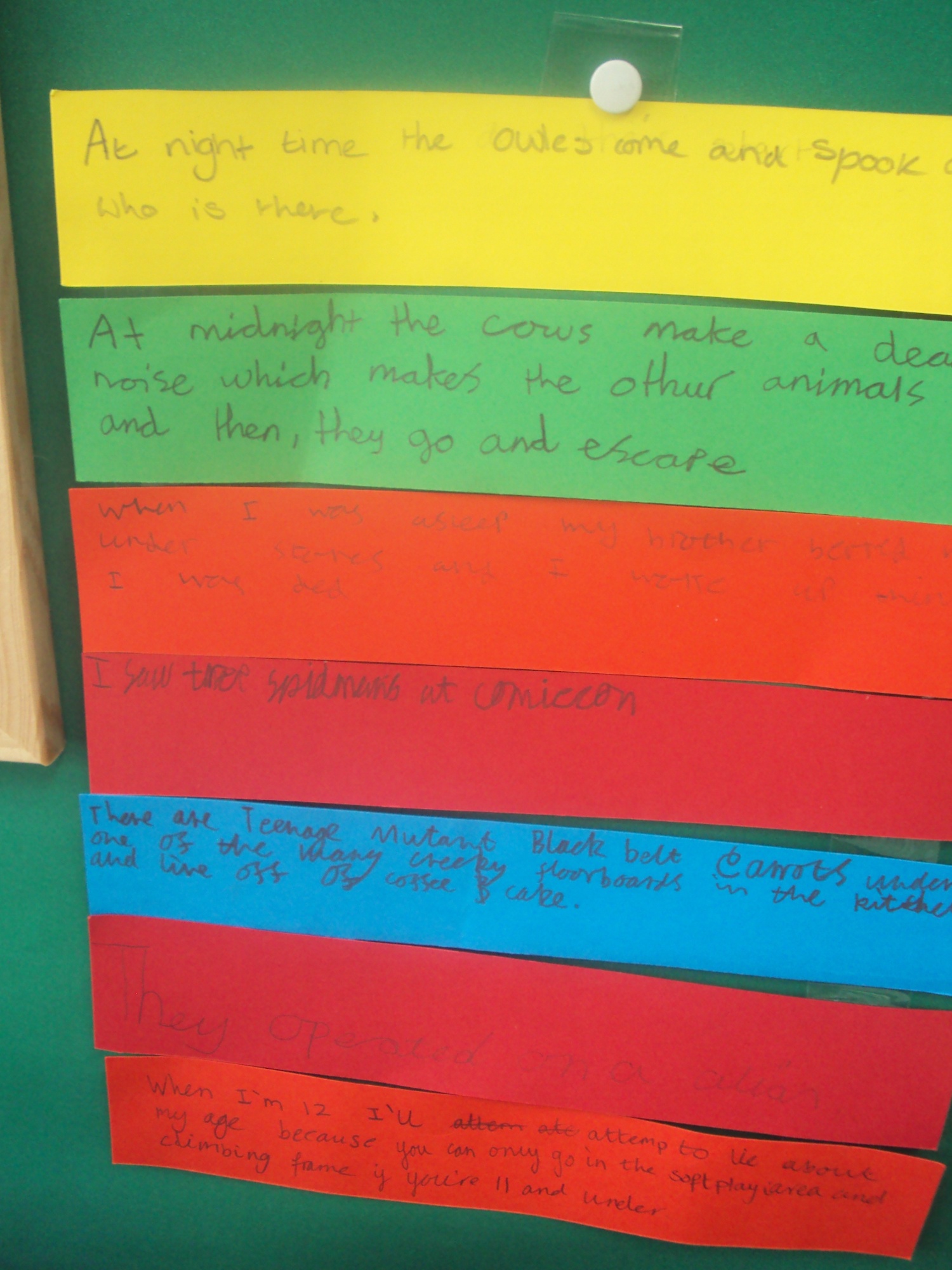 We will be continuing to work on poetry over the next couple of weeks and every child will be entering at least one piece of work to the Suffolk Young Poet's competition. Charlie Button was lucky enough to be chosen as one of the 10 winners last year and got to attend the special ceremony in Halesworth.... it would be fab if we had another Orford pupil there again in 2017!!
18th May 2017
Whilst the netball team were out at a High 5 competition in Ipswich, we used a software called Pivot Animator (available to download safely for free here) to create our own GIFs of stick men "dabbing". We then had to try and make a GIF which involved the stick man travelling.
Unfortunately, some of them are just too big to upload on the website! But check out the few which would upload: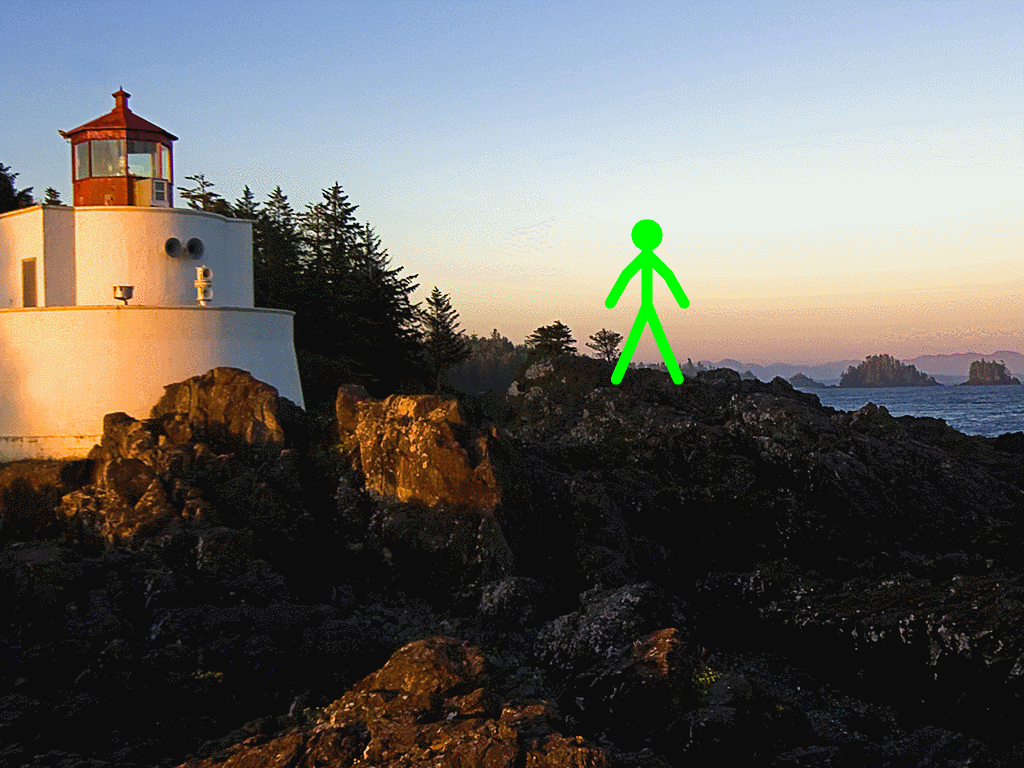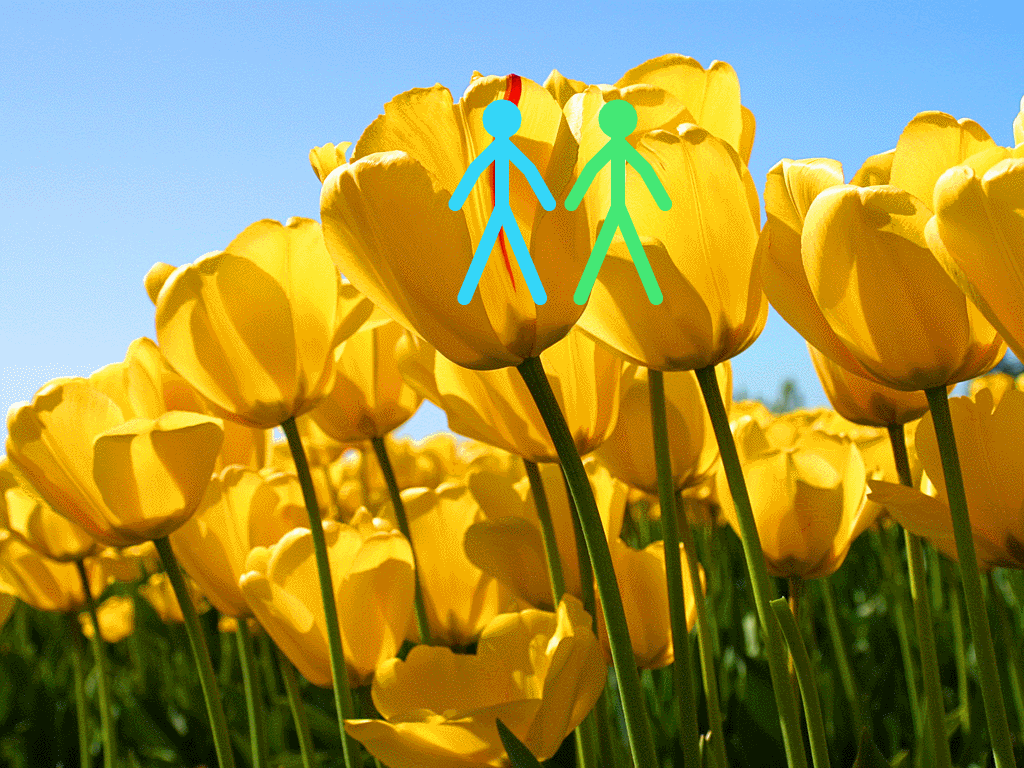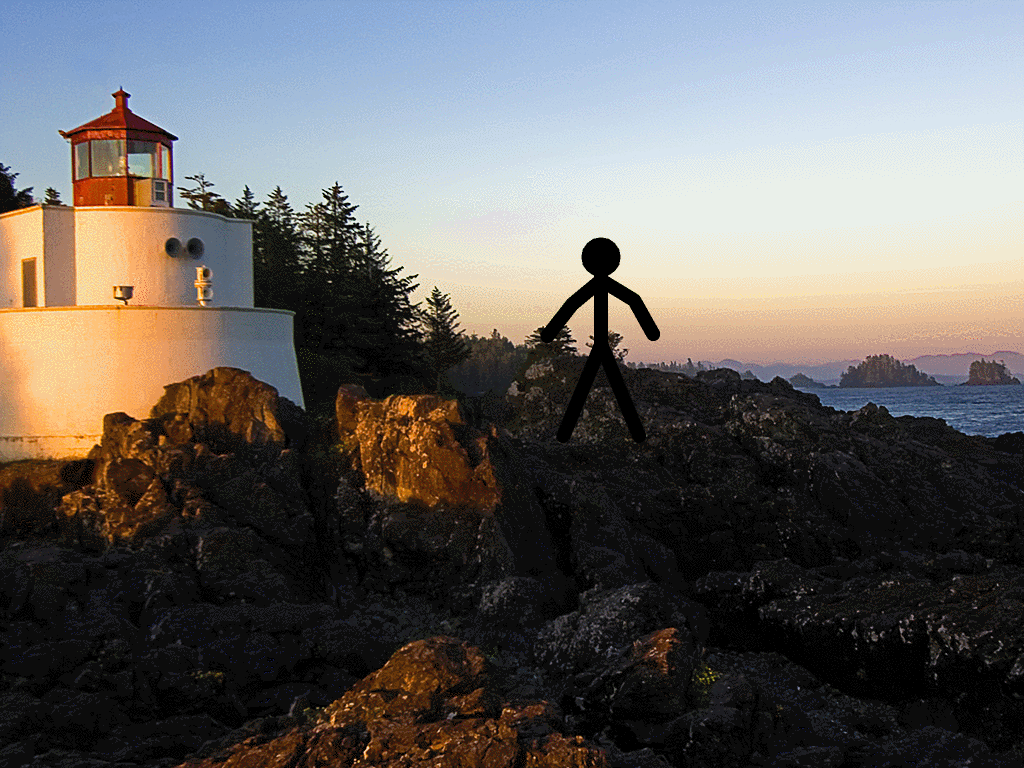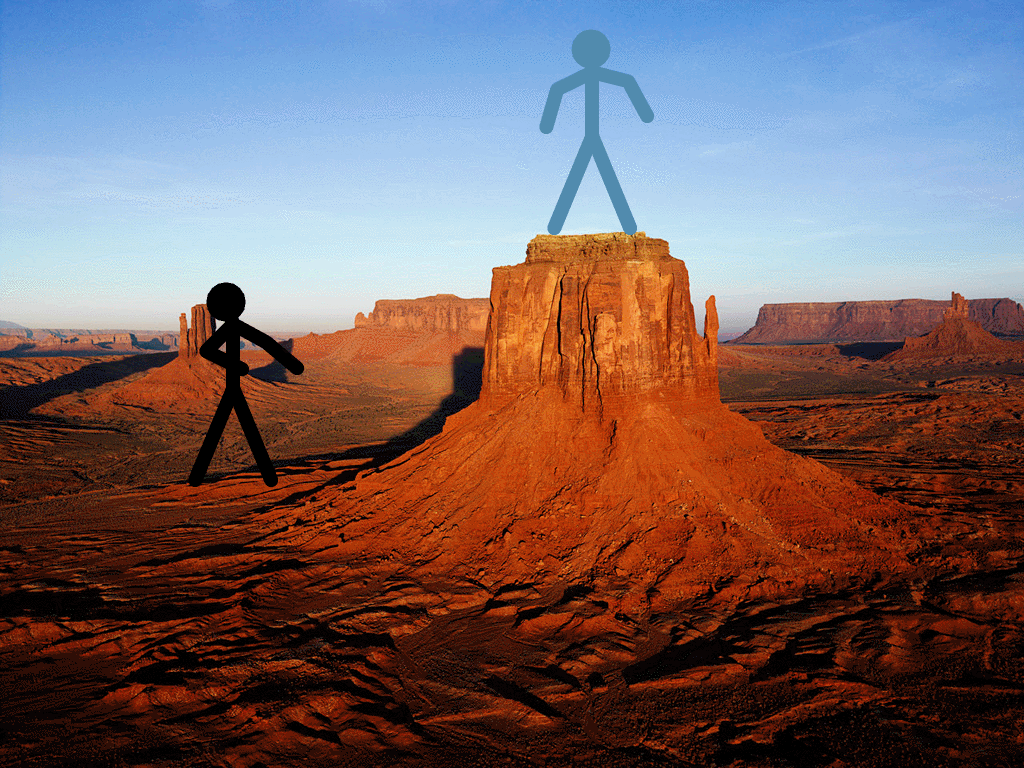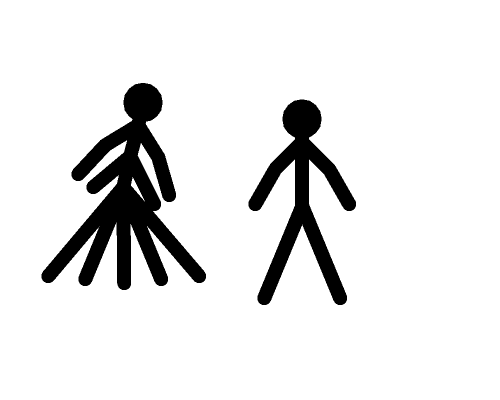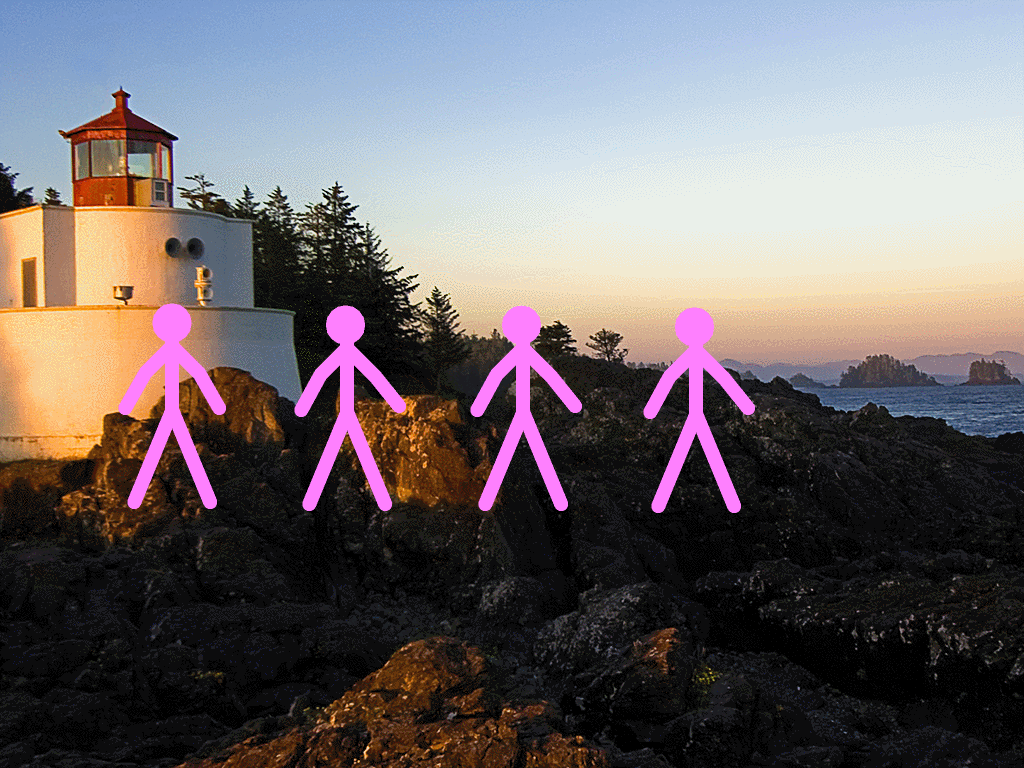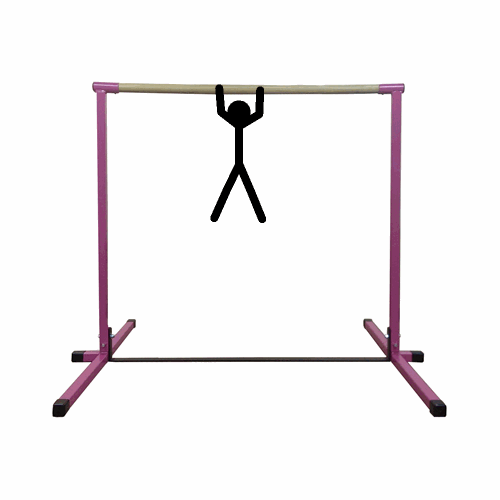 10th May 2017
The fun just never ends in Class 3!!
The weather was so lovely today, we grasped the opportunity to practice putting up and taking down tents in preparation for the residential trip in June. It was quite tricky in places, but we were all very resilient and just about managed... Callum and Archie did particularly well - they didn't ask for help once, and managed to successfully erect their tent before everyone else. The real test for all of us will be in June - if our tents are not put up correctly, Miss Phillips and Miss Cannon have already said they aren't sharing theirs!!
​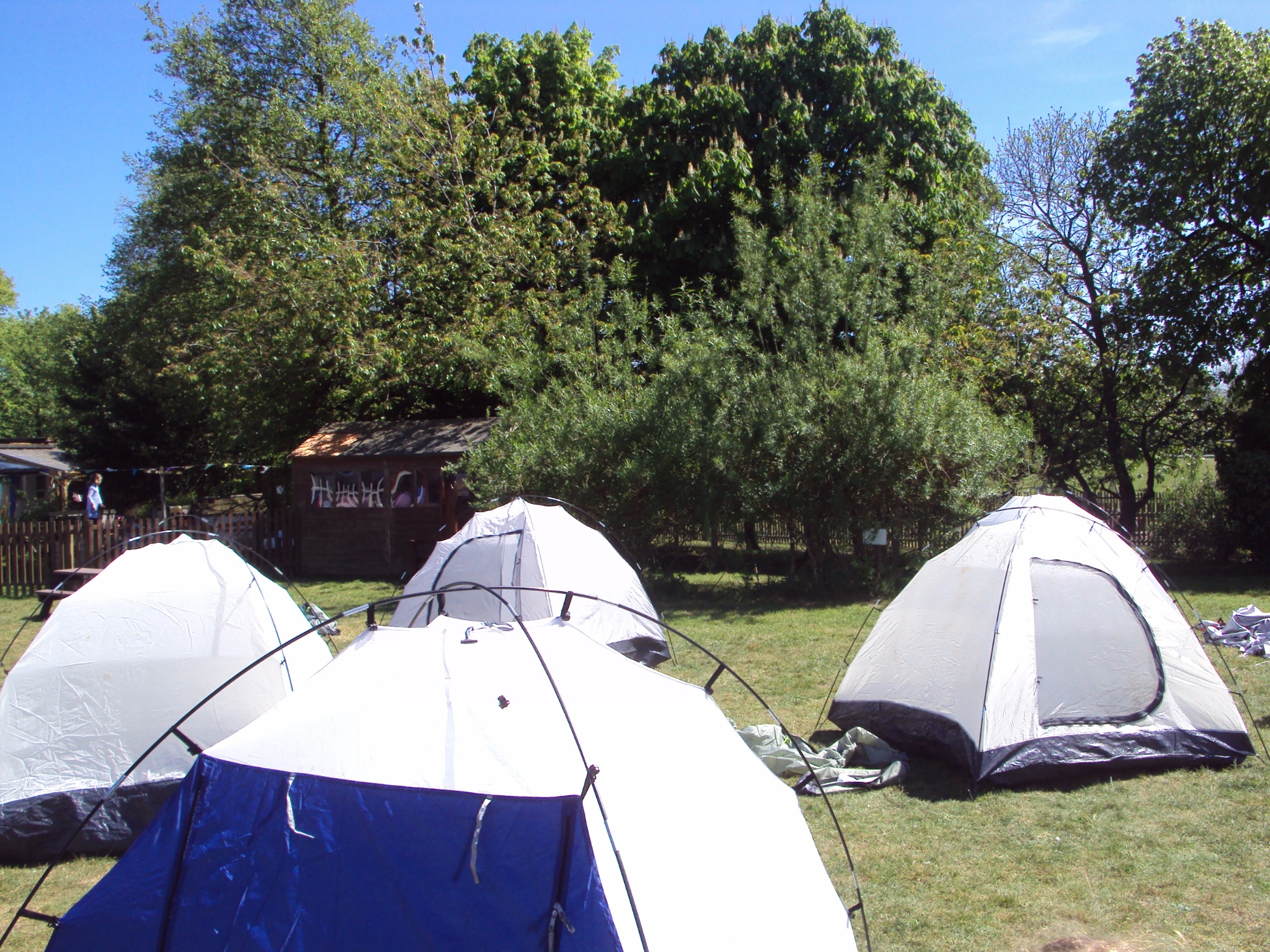 9th May 2017
In Science this week, we have been learning about light, how we see things and how shadows are formed. To enhance our learning about shadows, we used a special type of paper called cyanotypes, where we stuck objects on to paper, left them in the sun and the shadow created a print. Can you work out what the images are and more importantly which objects we used to make them?!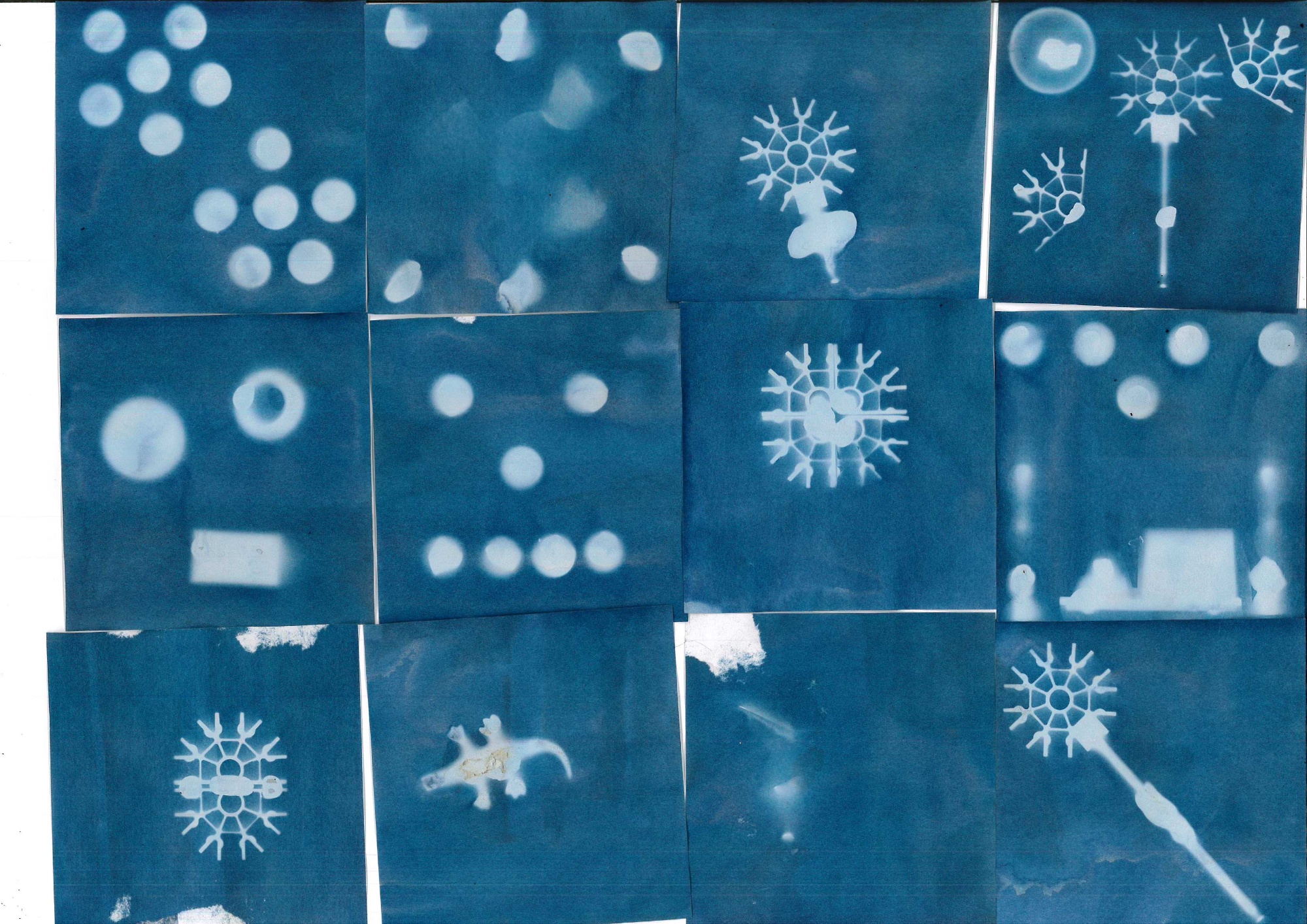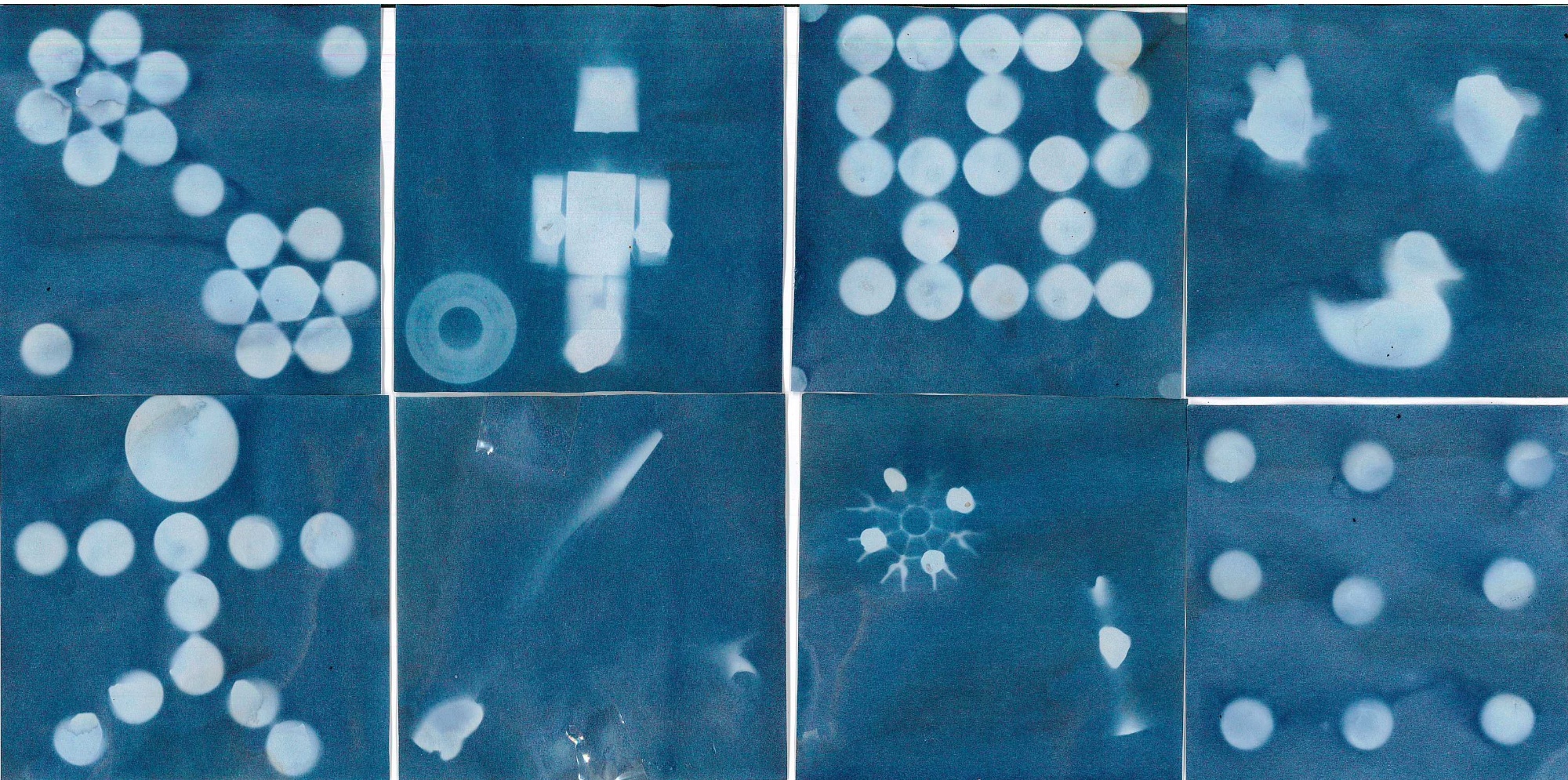 5th May 2017
We are still working really hard on our clarinet playing and have nearly finished learning the whole of 'The Grand Old Duke of York' for our performance in Ipswich later in the term. Apart from one or two in the corner who apparently didn't realise we were filming (!!) they have come on really well. Mr Kershaw has asked if all children can be practicing at home, even if it's just their scales as some children are still "squeaking" and as you can hear, it affects the whole sound.
25th April 2017
Class 3 have had a brilliantly entertaining afternoon learning how to edit images using the snipping/selecting tools and combining them to create fictional scenes. Next week we will have a go at creating our own Cassius Marcellus Coolidge dog images using the skills we practiced today. What do you think of our first attempts?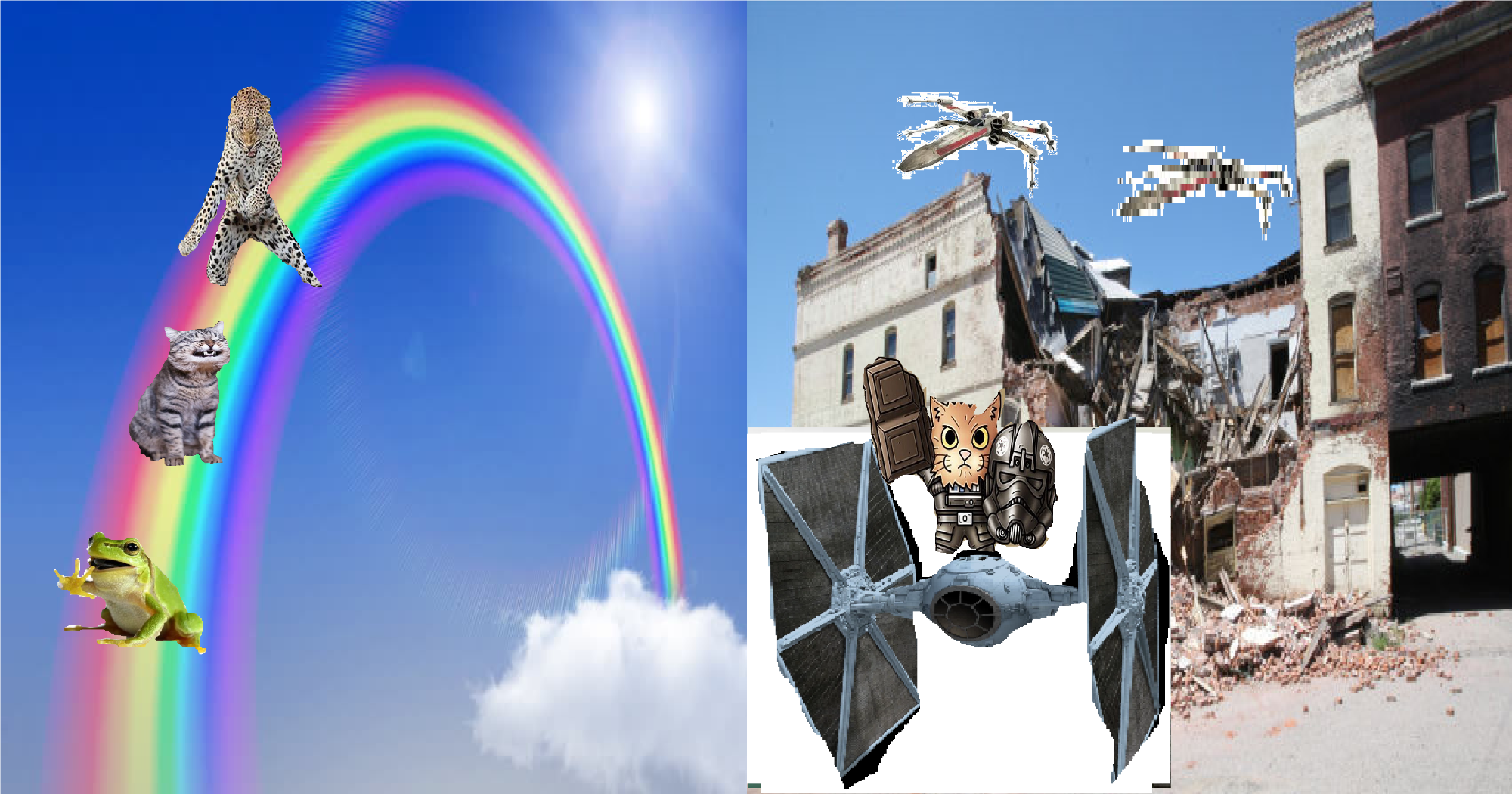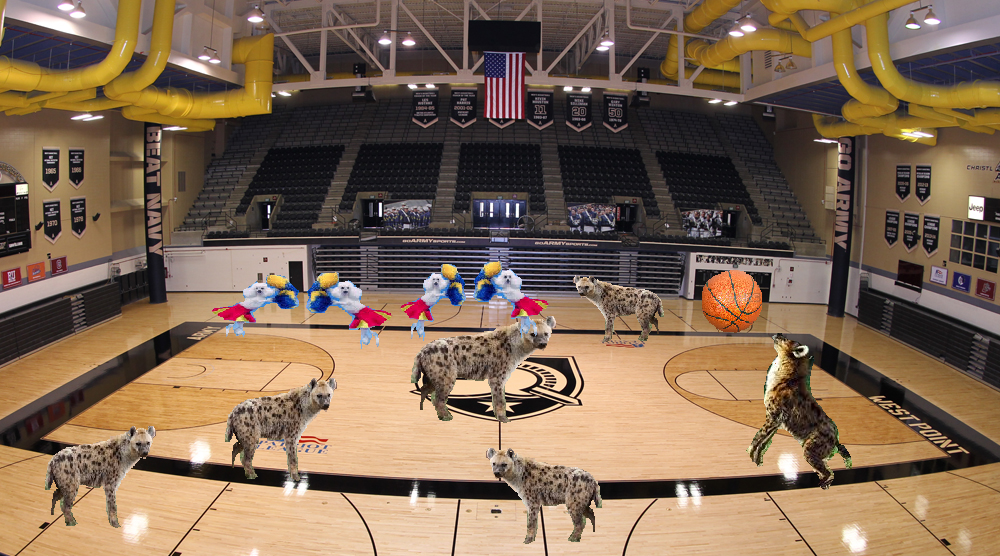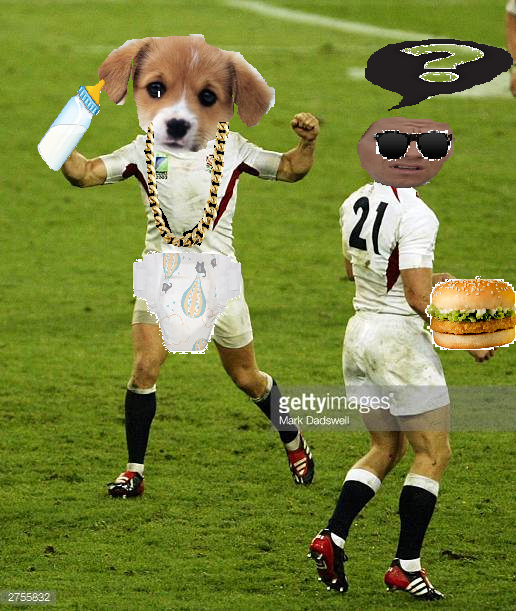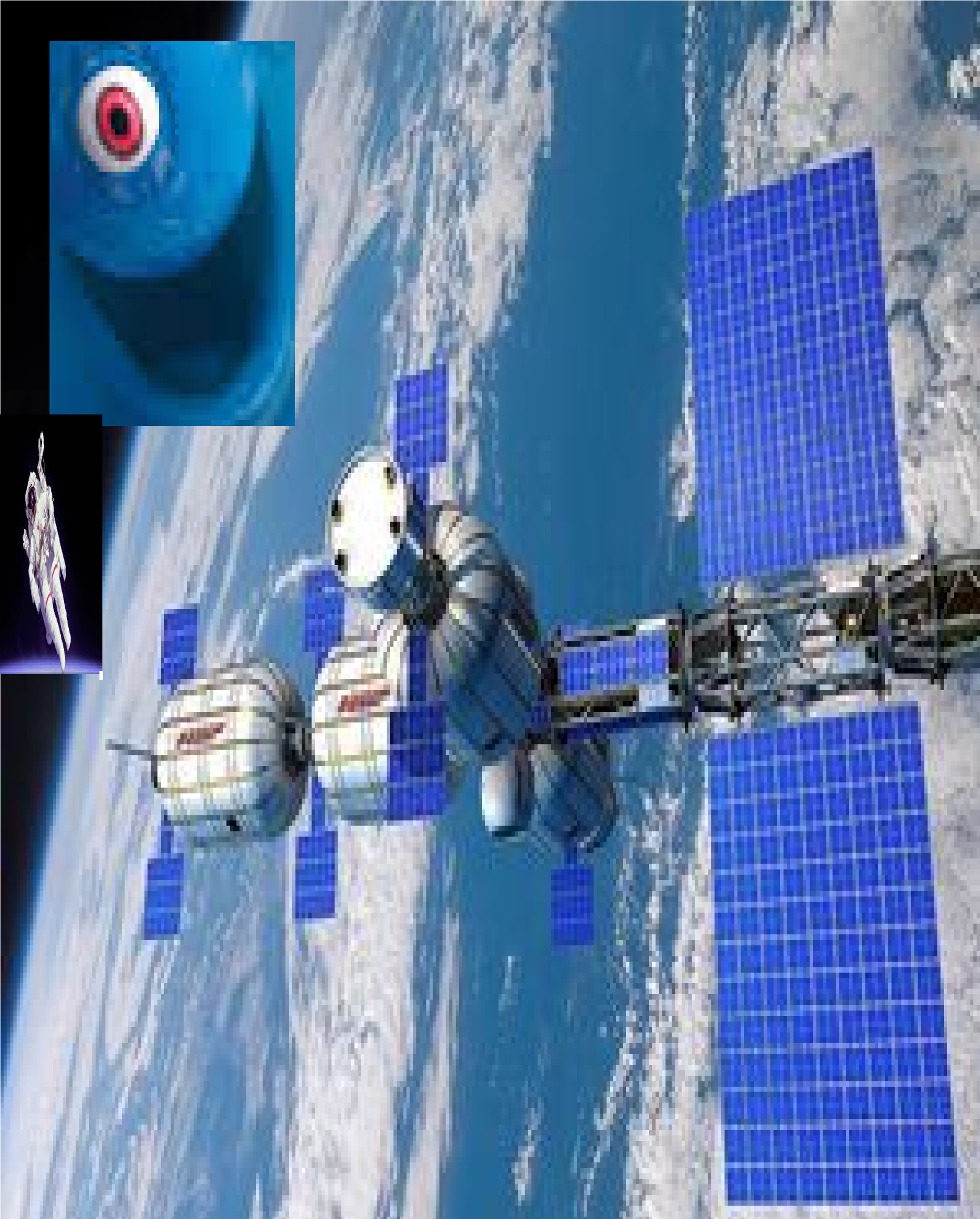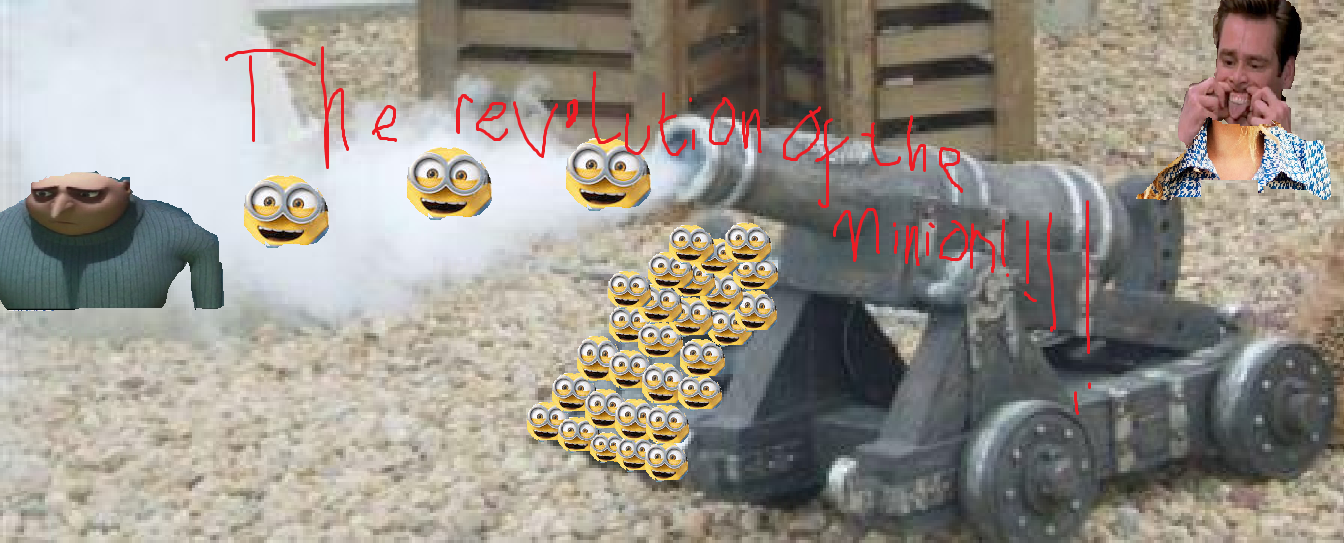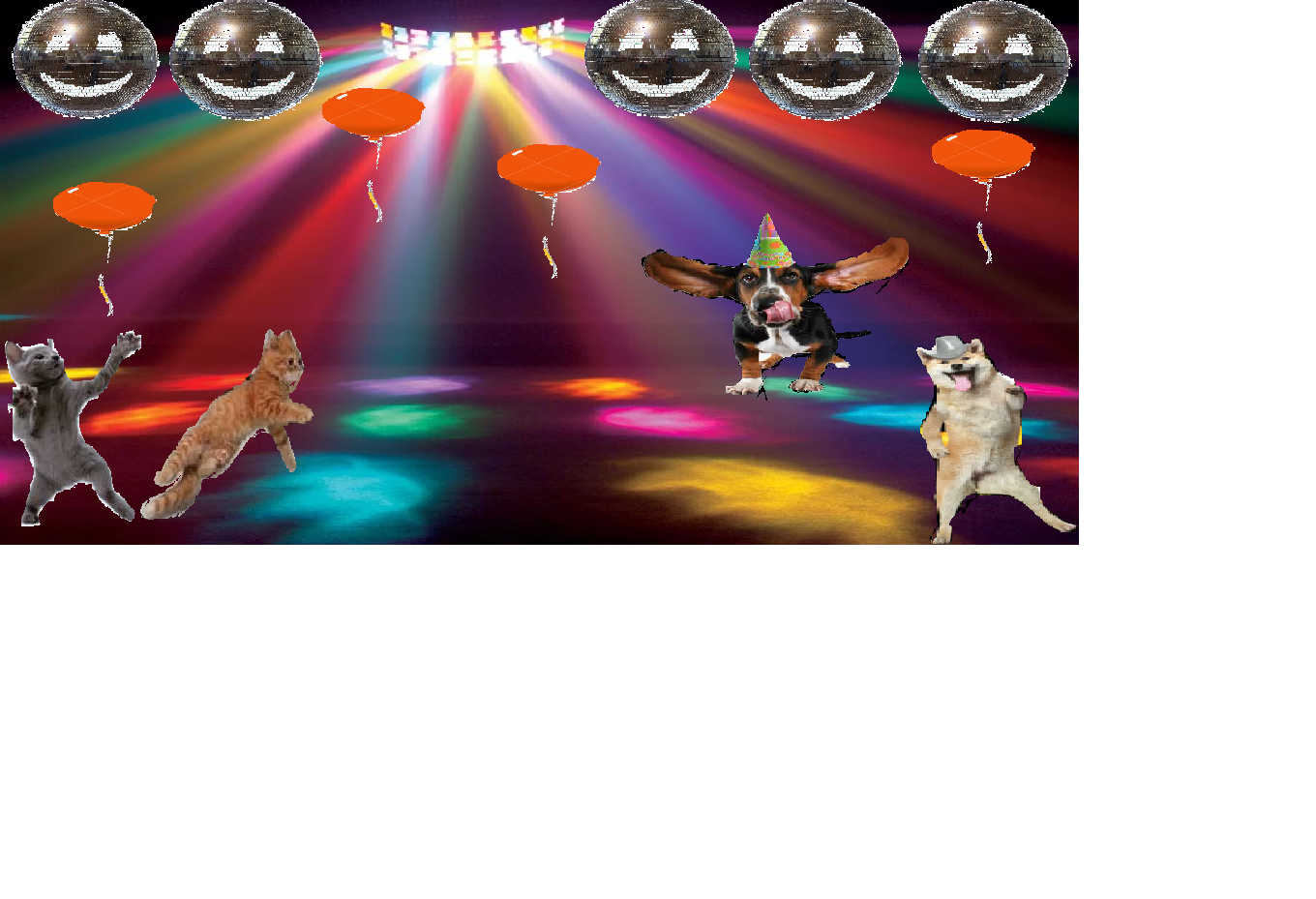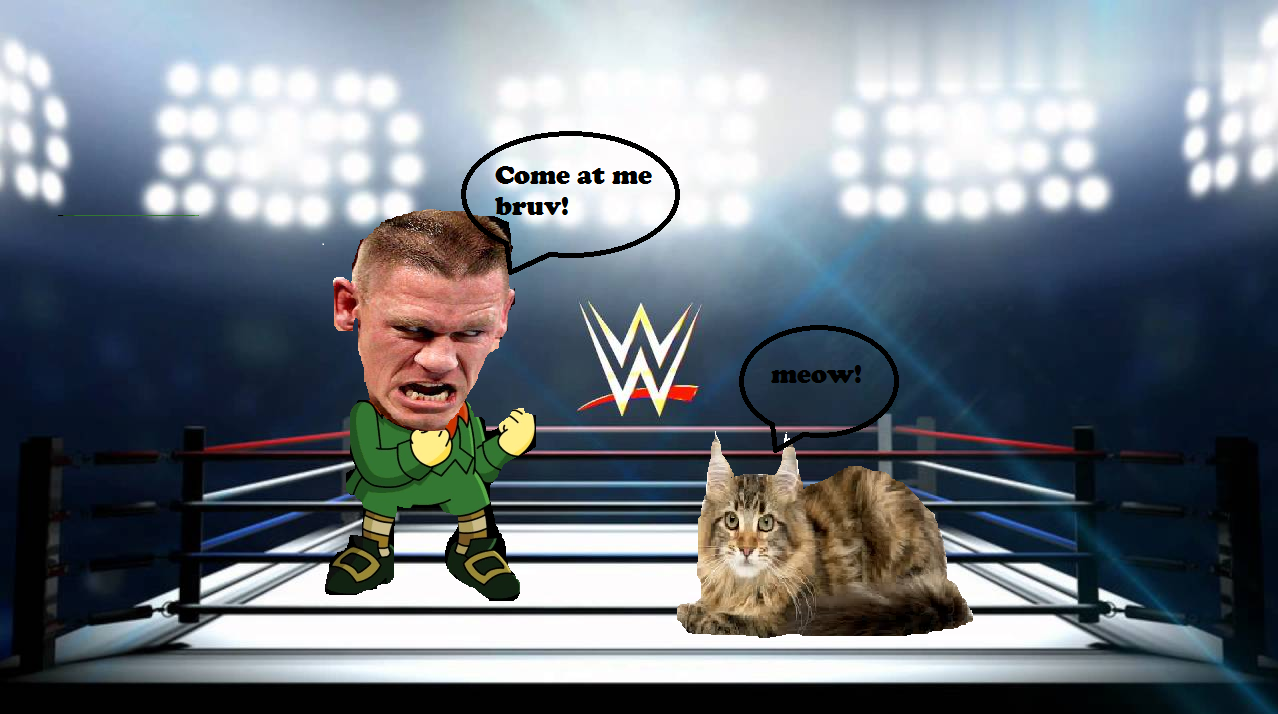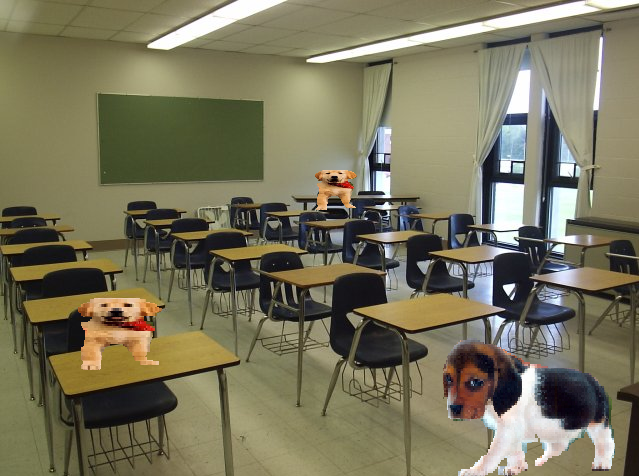 On a more serious note, we spoke at length about how this is a fun activity, but it is really important not to use pictures of other people (especially friends/family/classmates) without their permission and children certainly shouldn't distribute them. Please reinforce this at home.
21st April 2017
Class 3 have had an incredibly busy 3 days, getting back into the swing of things after the Easter break. We have started reading a very interesting book called Tuesday.... which has no words in it!! Please see the main class 3 page for the updated overview of this term's learning.
Just two little reminders:
Swimming starts on Monday - please can all children remember their kits
There is a meeting for Year 6 Parents about the SATs tests on Wednesday 26th April - one at 3pm, and one at 5.30pm. Both meetings are exactly the same, so please only attend one, although it would be great to see all of you that day.
27th March 2017
Move aside Orford School - class 3's chocolate factory is taking over the building!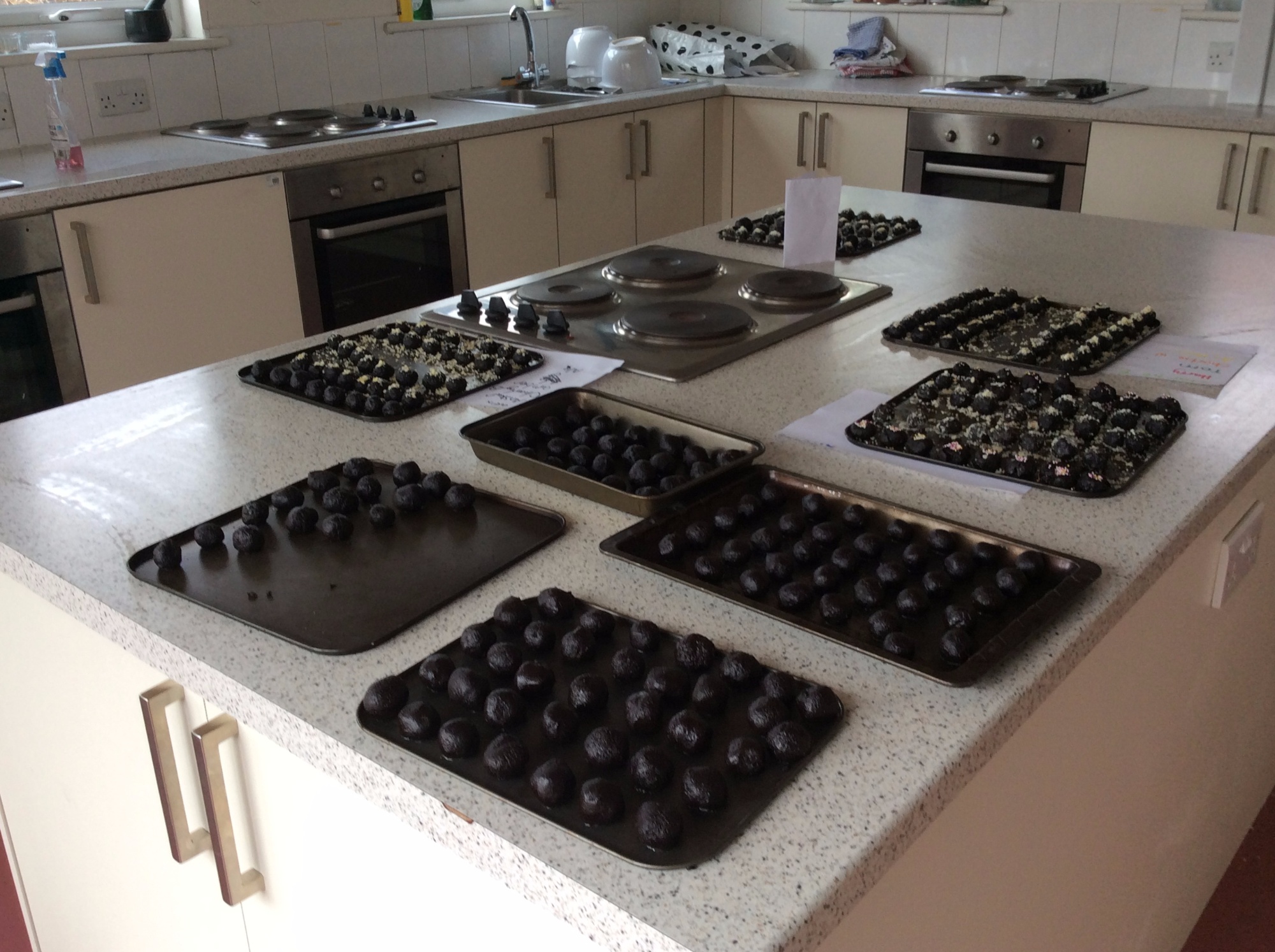 As an exciting end to our chocolate topic, we had the opportunity to make our own milk chocolate truffles (some with extra toppings of popping candy or sprinkles!) this afternoon from scratch. We will spend tomorrow and Wednesday desiging and making the packaging including our own brands which we wrote persuasive adverts for last week.
There was even some mix left over, which we moulded into extra truffles - we will be selling them Thursday after school in the playground in aid of the East Anglian Air Ambulance.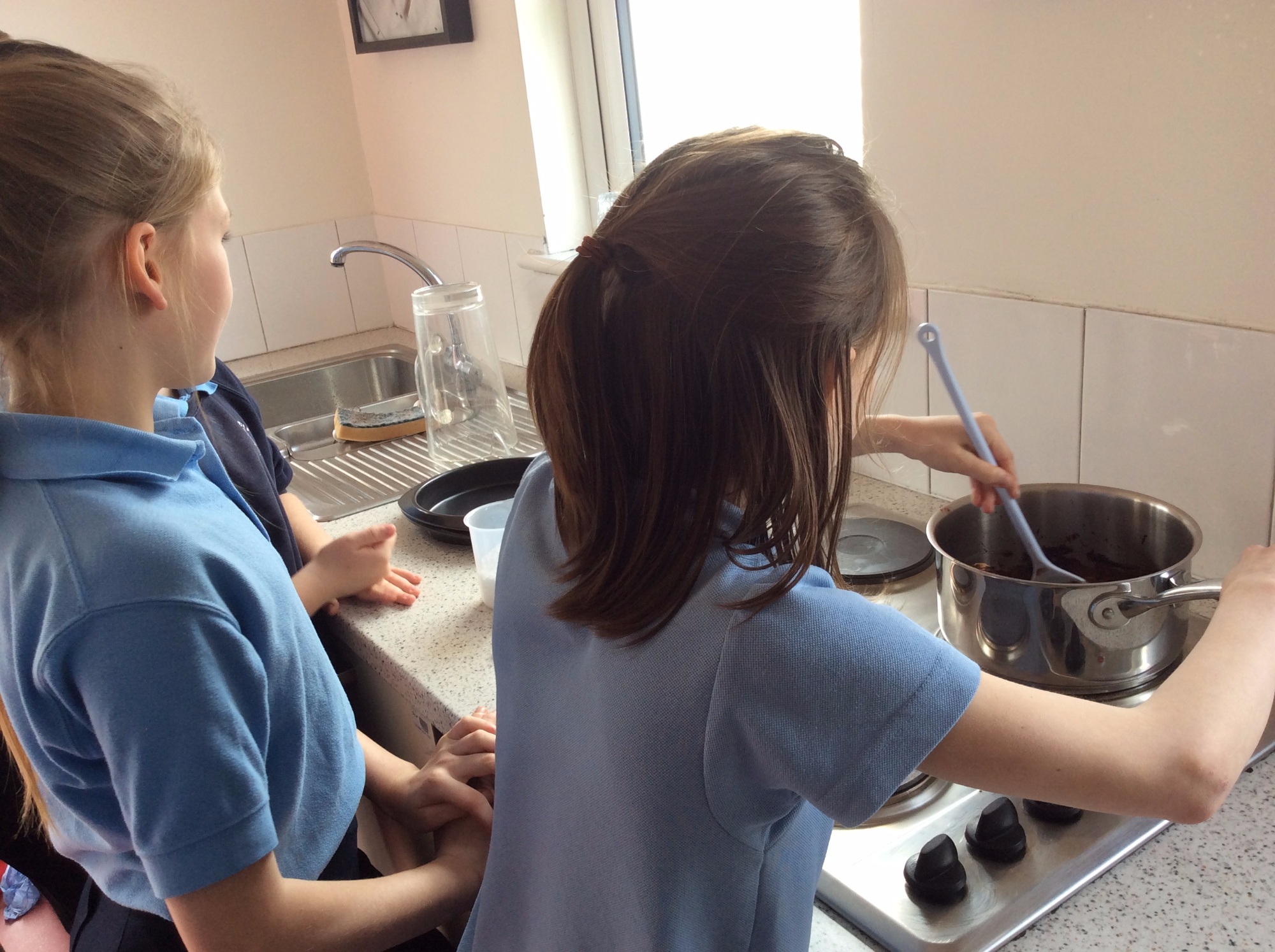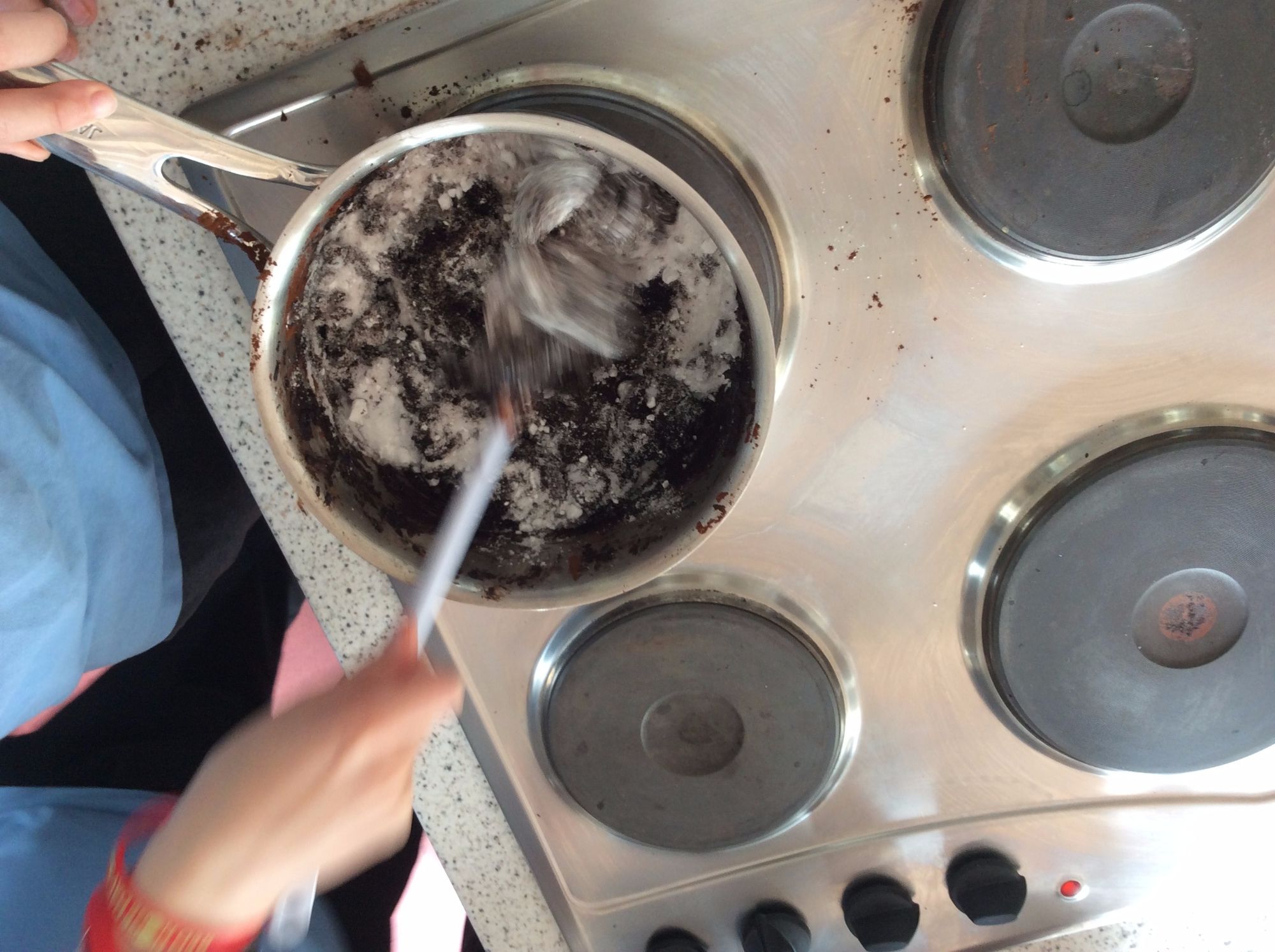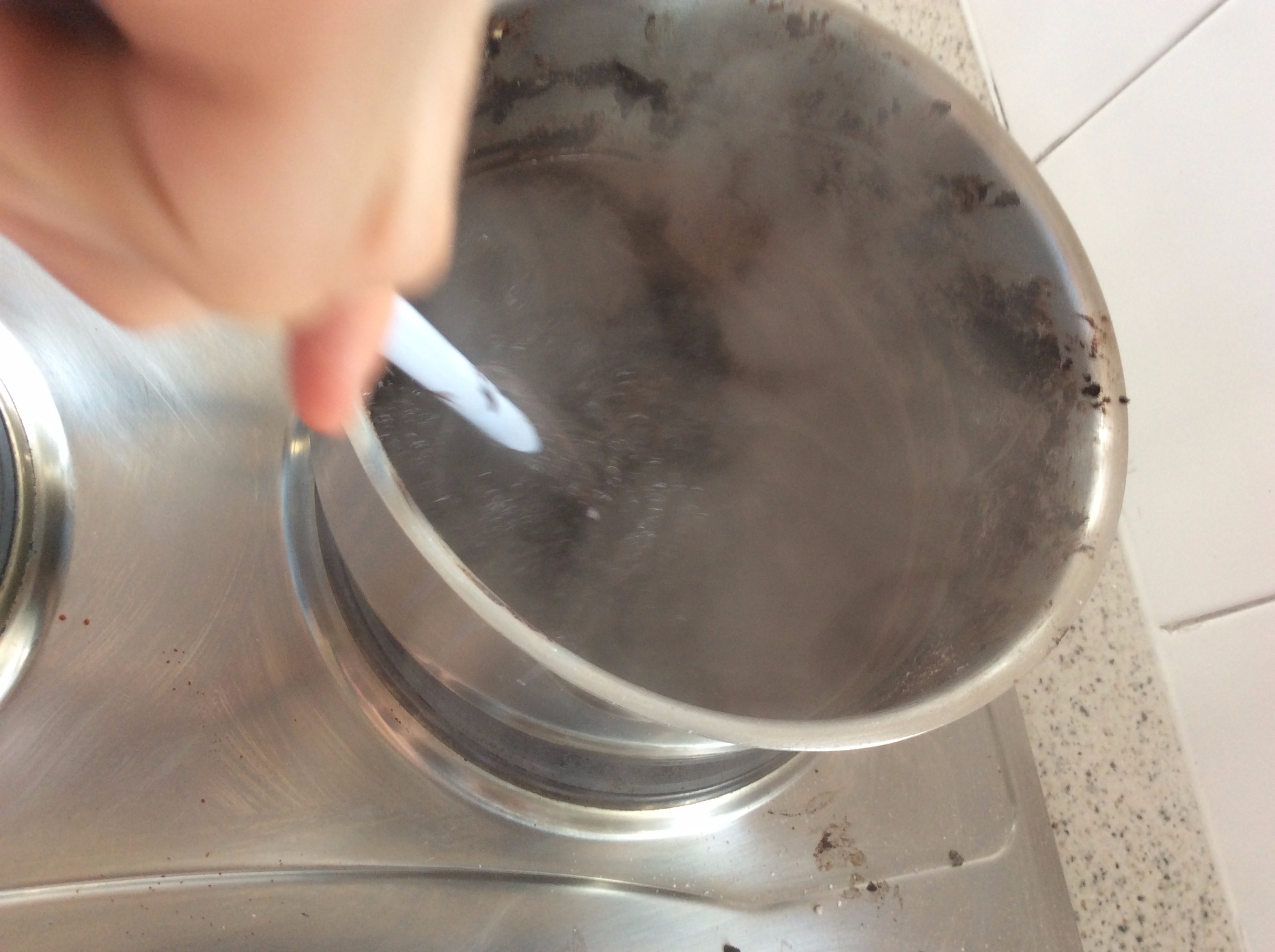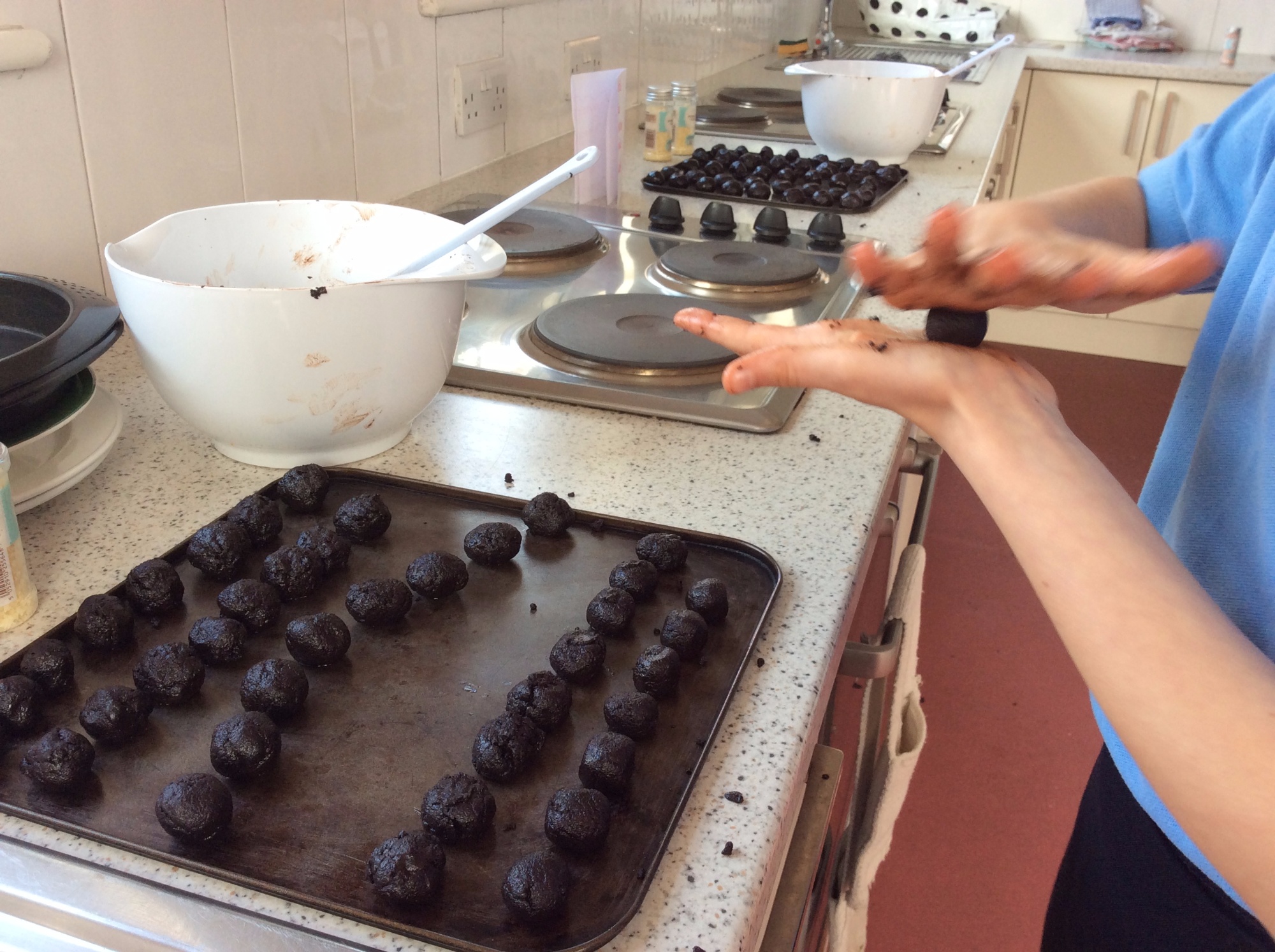 If anyone is bored over the Easter holidays, here is the recipe for you to try at home (makes between 40-50 truffles):
Ingredients

Method

220g cocoa powder

170g softened butter

100g caster sugar

30g icing sugar

150ml of milk

In a saucepan, melt the butter and cocoa powder until it creates a cocoa mass (you will need to keep stirring very carefully to stop it sticking to the bottom of the pan)
Sift icing sugar into the mix, and add the caster sugar. Mix in as well as you can.
Add the milk and stir in (you may wish to take off the heat for this bit; Miss Cannon used her hand mixer at home to make it nice and smooth!)
It should look something like this:

Once the mix has cooled, mould into round truffles, add toppings as required and leave to cool/set.
ENJOY!!
14th March 2017
It even made the local press! Click here for the link to the online article.
1st March 2017
A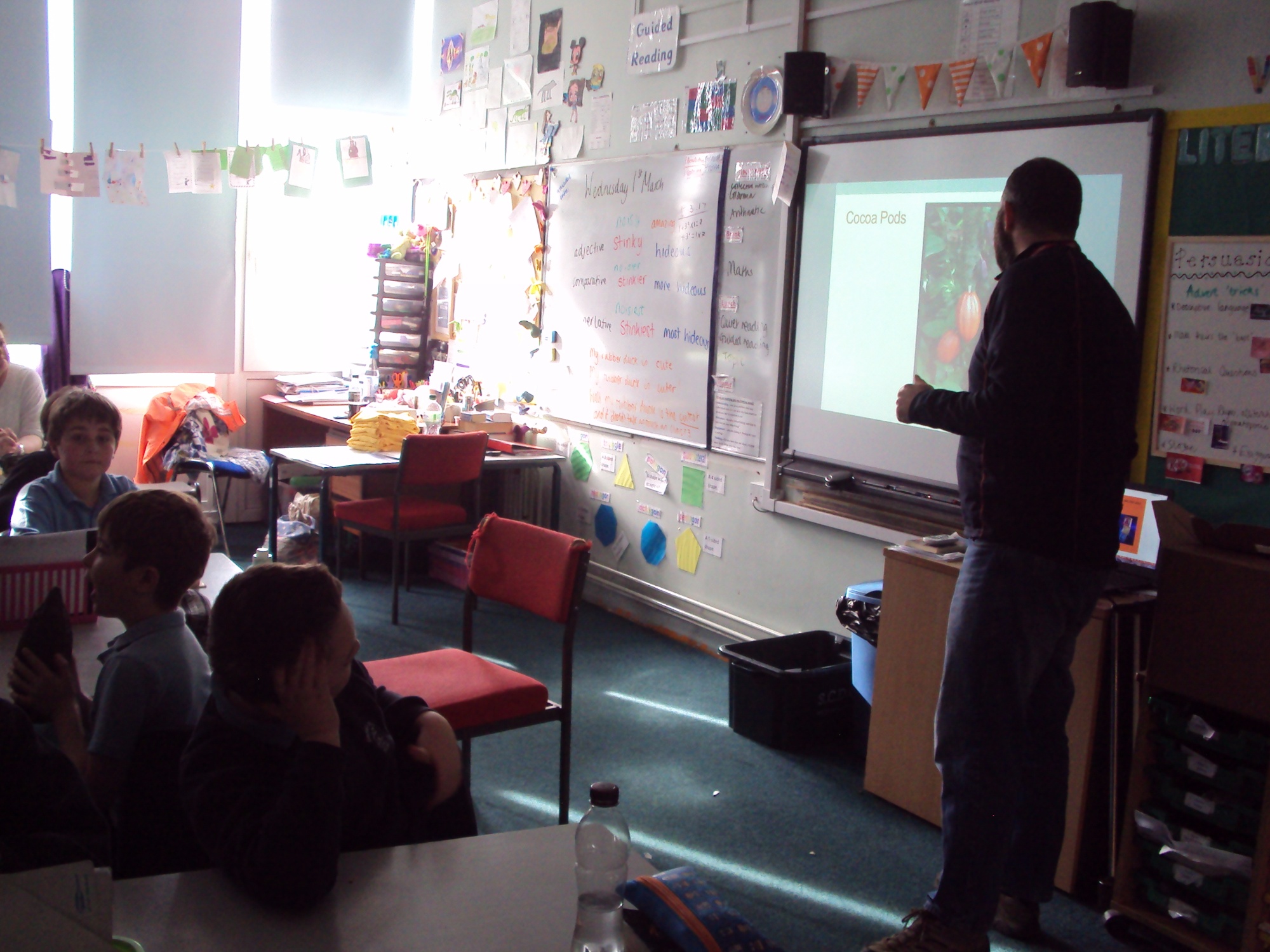 s if tractors weren't exciting enough... we had another visitor today! This time, it was Rob from Orford's very own Pump Street Bakery. He is in charge of the chocolate production - the bakery is only one of around 10 places in the UK who produce their own chocolate completely from bean to bar.
He taught us a little about chocolate production to enhance what we'd already researched; and showed us photos of some of the actual cacao farmers Pump Street do business with. We were able to hold real life cacao pods and hard balls of cocoa mass the farmers create on the job to use for a hot chocolate drink.
He then talked us through the different machines and processes that happen at Pump Street - at this point we had a go at 'cracking' and 'winnowing' our own seeds to get the cocoa nib which is ground to make chocolate. He explained what other ingredients they add to make each of their chocolate bars and began to explain why certain chocolates (not just the ones Pump Street produce) contain a % on the front.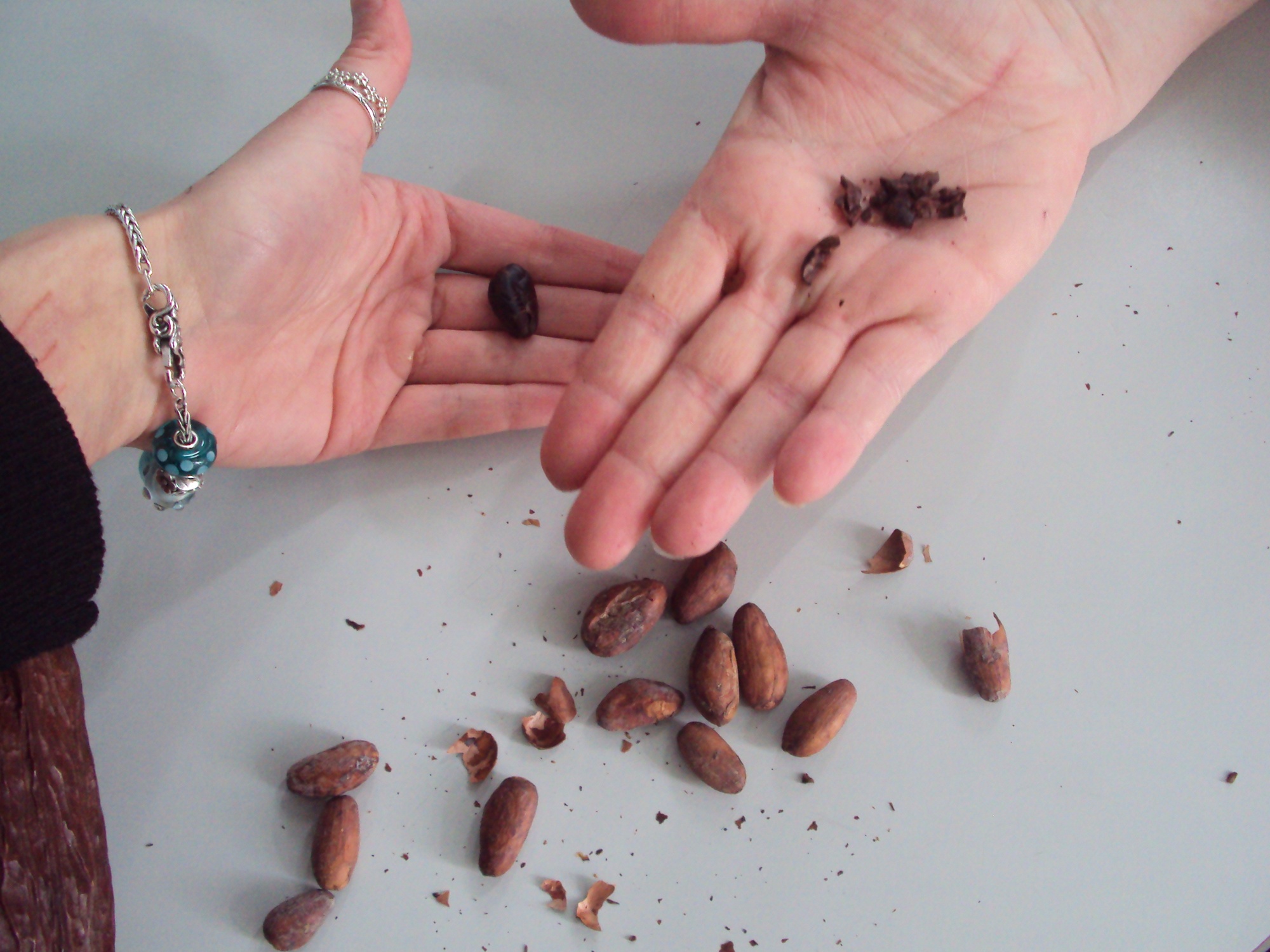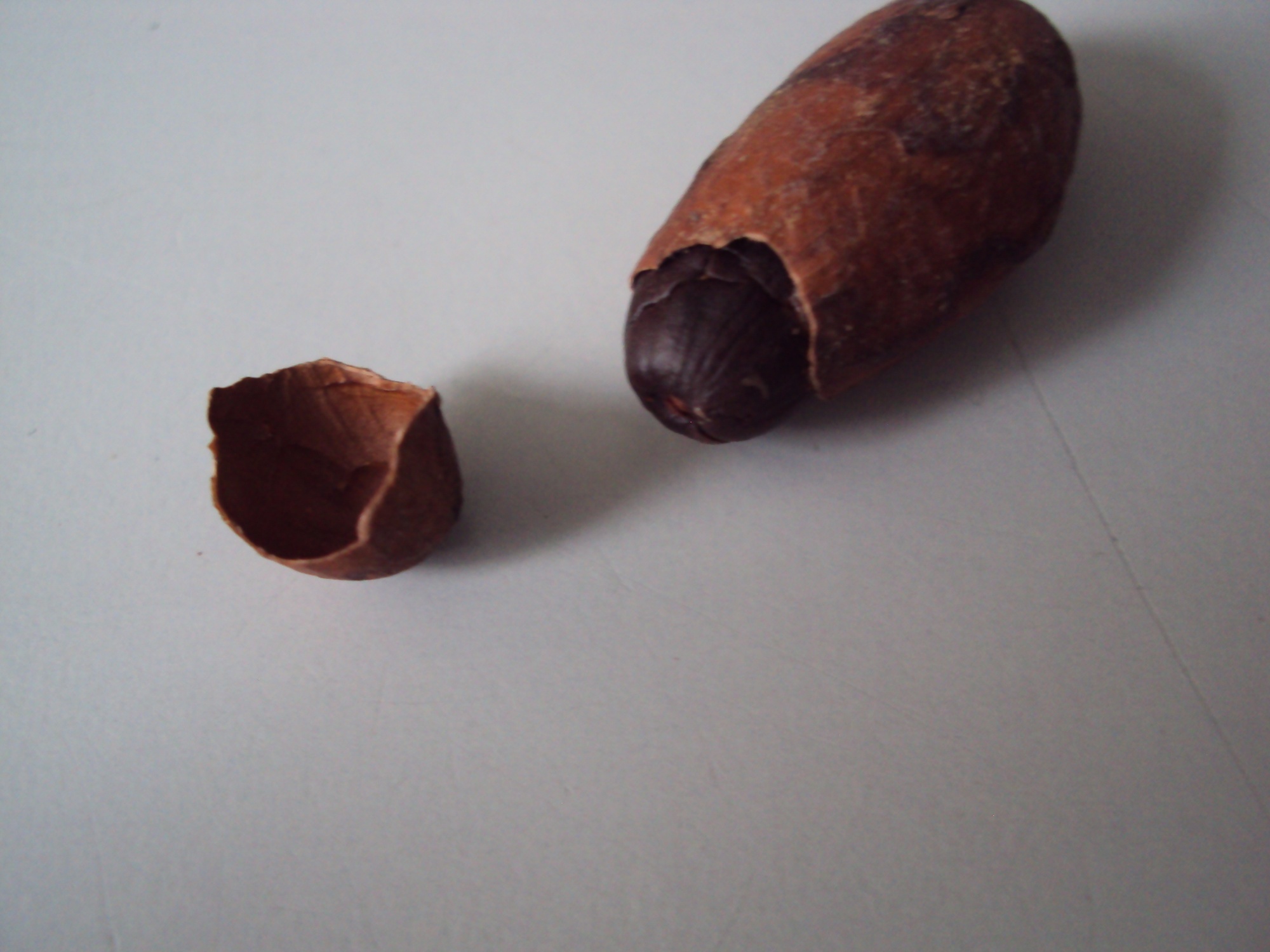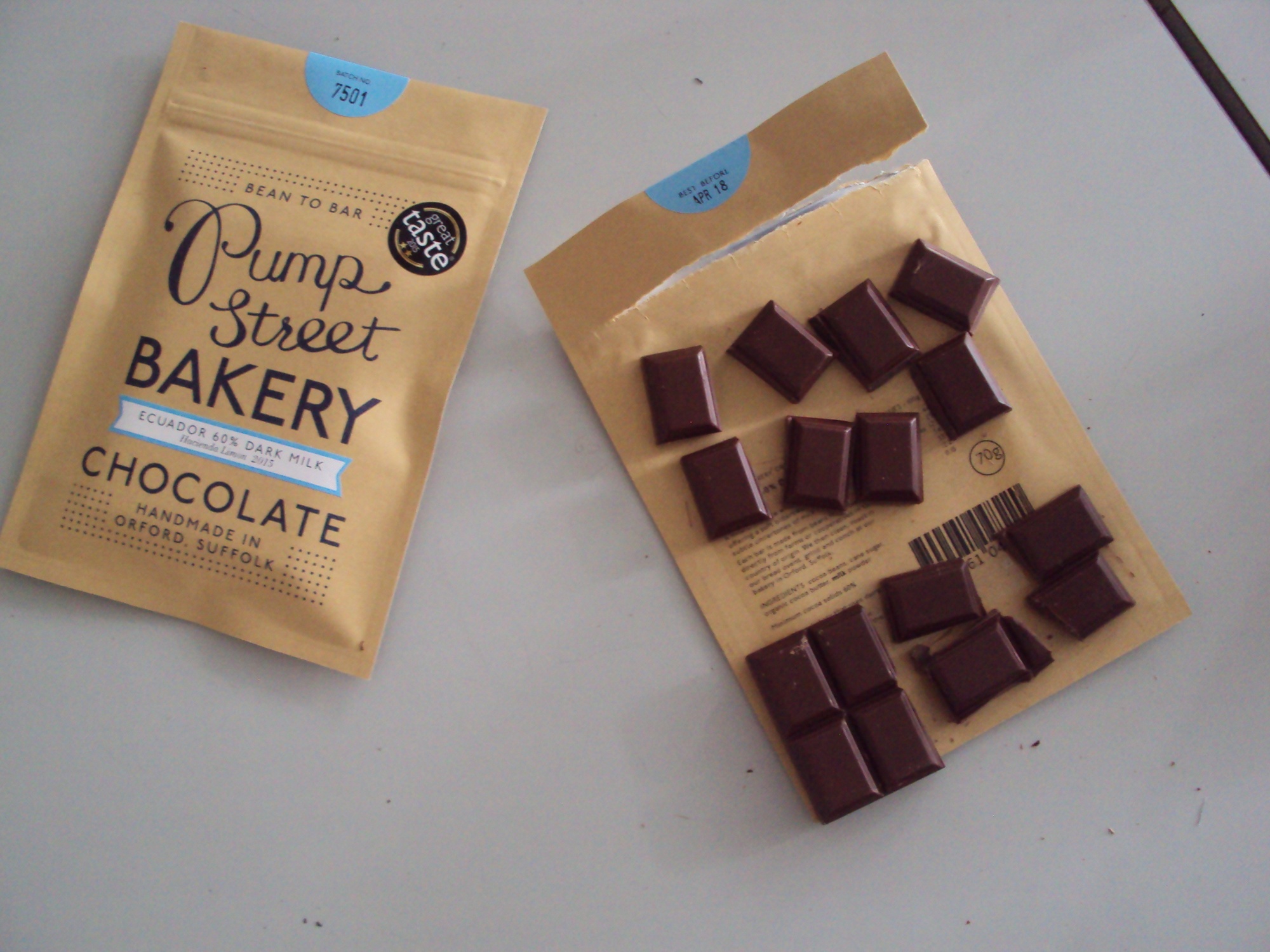 The grand finale was the opportunity to try the 60% dark milk chocolate which is currently on sale in the bakery. Definitely Miss Cannon and Miss Phillips' favourite part of the day!!
Not long now until we get to make our own.....
28th February 2017
The basketball team came 5th at the Suffolk Schools competition; winning 2 games and losing 2.
Amazing efforts from everybody and fantastic sportsmanship. A partiuclar well done to Ale and Sophia who were talent scouted for the Suffolk under 11 girls team!

22nd February 2017
Today we had the most super exciting surprise - Andy Rankin (a local farmer) came in as part of the Tractors in Schools project to tell us all about the work he does locally and explain to us both how tractors work and what they are used for. Being an arable farmer, he talked to us about the main crops he grows (wheat, barley and oilseed rape) and what sorts of products these produce. Later, he explained the 5 main parts of the tractor (fuel, air, coolant, oil and electricity) before showing us all of these on the tractor itself. Then for the most exciting part - we got to sit in it!!
The local press were here for the event as well (they commented on how well behaved the class were as well), so look out in the EADT over the next couple of days for the write up!
10th February 2017
We have spent this week learning how to build suspense in our writing. Everyone produced some stunning pieces of work - Miss Cannon was SO blown over, the entire class got a headteacher's award AND writer of the week! A few children even chose to write their own extra suspense paragraphs during their free time Thursday afternoon... inspirational!
As part of our topic, we also did a 'webquest' where we had to follow an instruction sheet to find information about how a Cadbury's Dairy Milk Bar is manufactured and plot it on a word document. It took most of the afternoon but we produced some fantastic maps, which are now on display in the classroom along with our chocolate production flowcharts: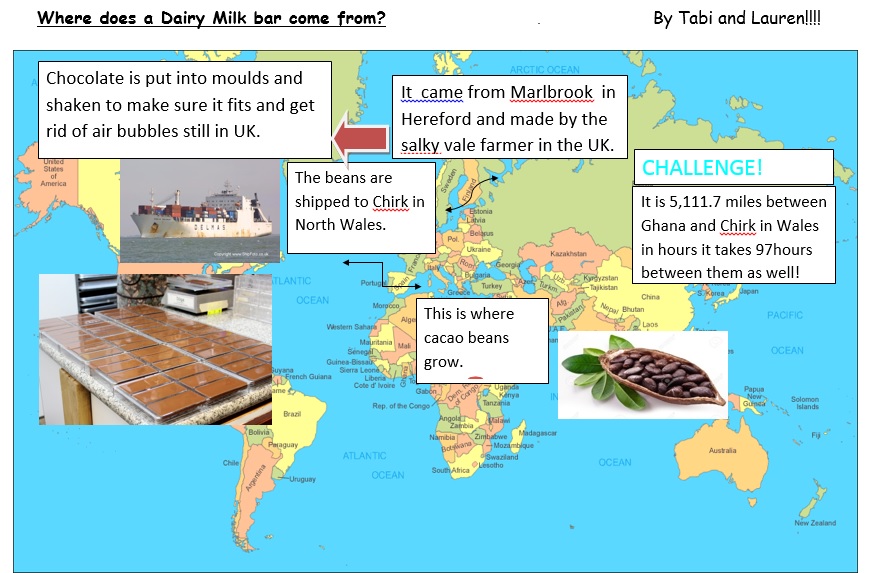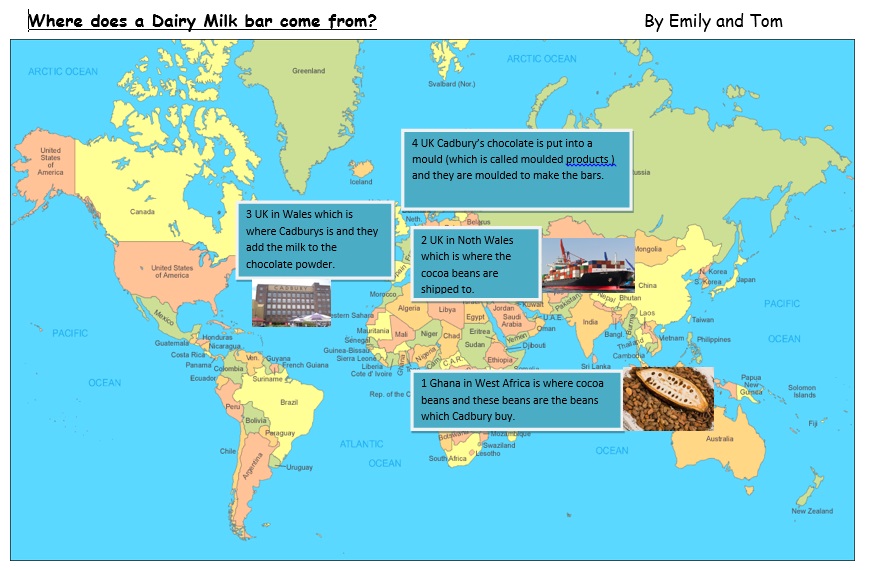 3rd February 2017
Class 3 were very saddened today when one of our pet goldfish, Yoda, passed away. We gave him a quiet burial in the secret garden.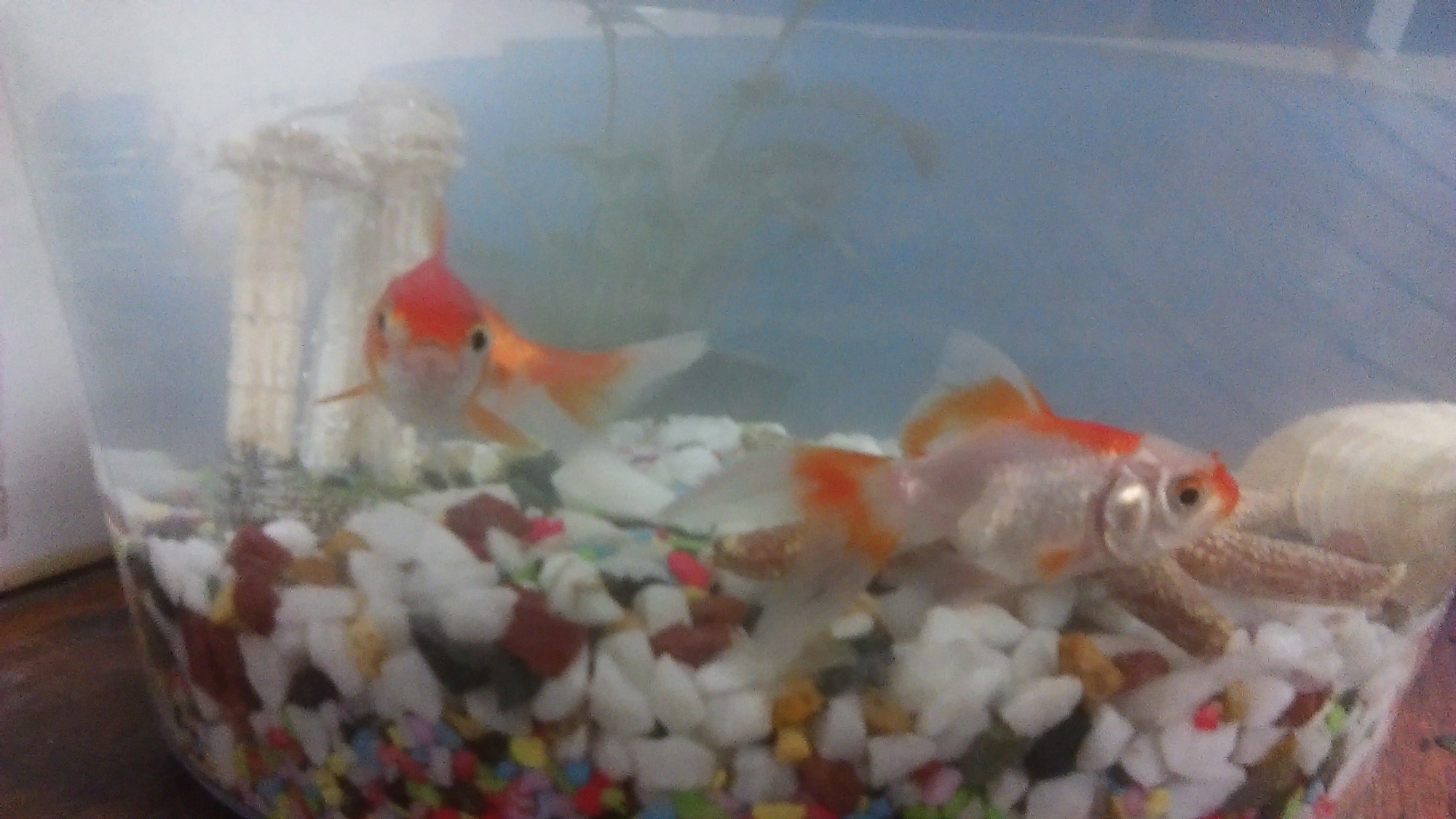 1st February 2017
What's the SCARIEST story you know?!
Anskar won our competition when we told ghost stories in the dark on Monday morning. His was about a young girl who kept seeing a man outside her window but there were no footprints.... the reason being the man was actually a reflection - he was right behind her!!!
Yesterday we journeyed through a scary forest before setting up camp under the parachute and writing down some words and phrases to describe the setting.
Here are some snippets of writing:
"A never ending, gloomy forest surrounded by maze-like trees waving slowly as the brown bark rapidly falls to your feet" by Sophia
"A hairy hand (drenched with mud) clutches your beefy leg, like knights holding their spears about to fight in a deadly battle" by Arthur
"The ghostly midnight hour with old, raggedy, half-blinded owls which have dark red blood dripping from their serrated, rough-edged beaks..." by Archie
"The spine-chilling, midwinter, howling wind creeping swiftly upon you like a mortifyingly vicious monster" by Imogen
27th January 2017
Well... where to begin?! We have spent all week writing our own endings to 'A Midsummer Night's Dream' in playscript form and solving some really deep problems around fraction, decimal and percentage conversions.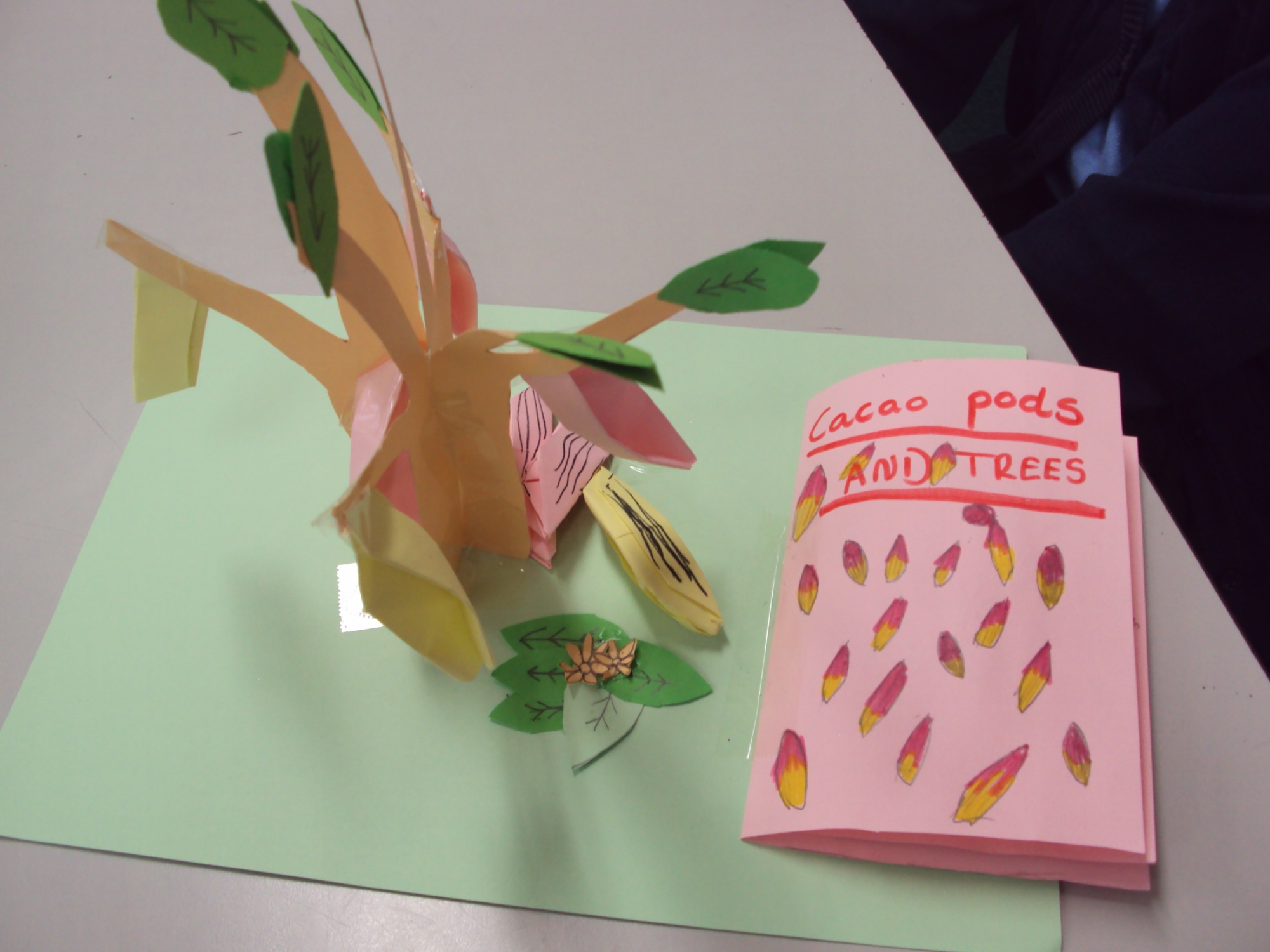 Our chocolate topic is really getting very interesting too - we pulled together the last few weeks of learning to make model cacao trees (pods included!) and researched the specifics of how they grow and what they needed in order to be healthy.

20th January 2017
Yet another busy week in class 3! We're really beginning to get to grips with fractions and decimals and the connections we are making between them to solve problems show great mastery. In Literacy we've just begun looking at A Midsummer Night's Dream - it took us a long time to stop laughing when Bottom got his head turned into a donkey!!
13th January 2017
We have had a very full on and busy week in class 3 getting back into the swing of things, so not much to report for once! We have now learnt 6 notes on the clarinet and are beginning to play the tune 'Twinkle Twinkle Little Star'. Sheet music will be sent home soon for children to continue practicing.
14th December 2016
Whilst the choir were out performing this afternoon, we had a joint PE lesson with class 1. After a quick warm up of cups and saucers. we played THE FLOOR IS LAVA and had to try and get from one end of the playground to the other using just two hoops, which no-one was allowed to step out of. All the staff involved thought it was just fabulous watching the teamwork between groups, clear and polite communication, and the resilience - every group got sent back to the beginning at least once, but no one got disheartened and every team eventually made it to the end!
9th December 2016
On Monday, we were very lucky to receive a visit from Maggi Livingstone who works at the Orford Museum. She came and talked to us about the old hospital at Sudbourne - what they did; how they trained nurses; and even the story of how it burned down. She brought in a genuine 1950s first aid kit, and we got to hold every artefact before drawing them and deciding what they would be used for. There were plenty of volunteers willing to be bandaged!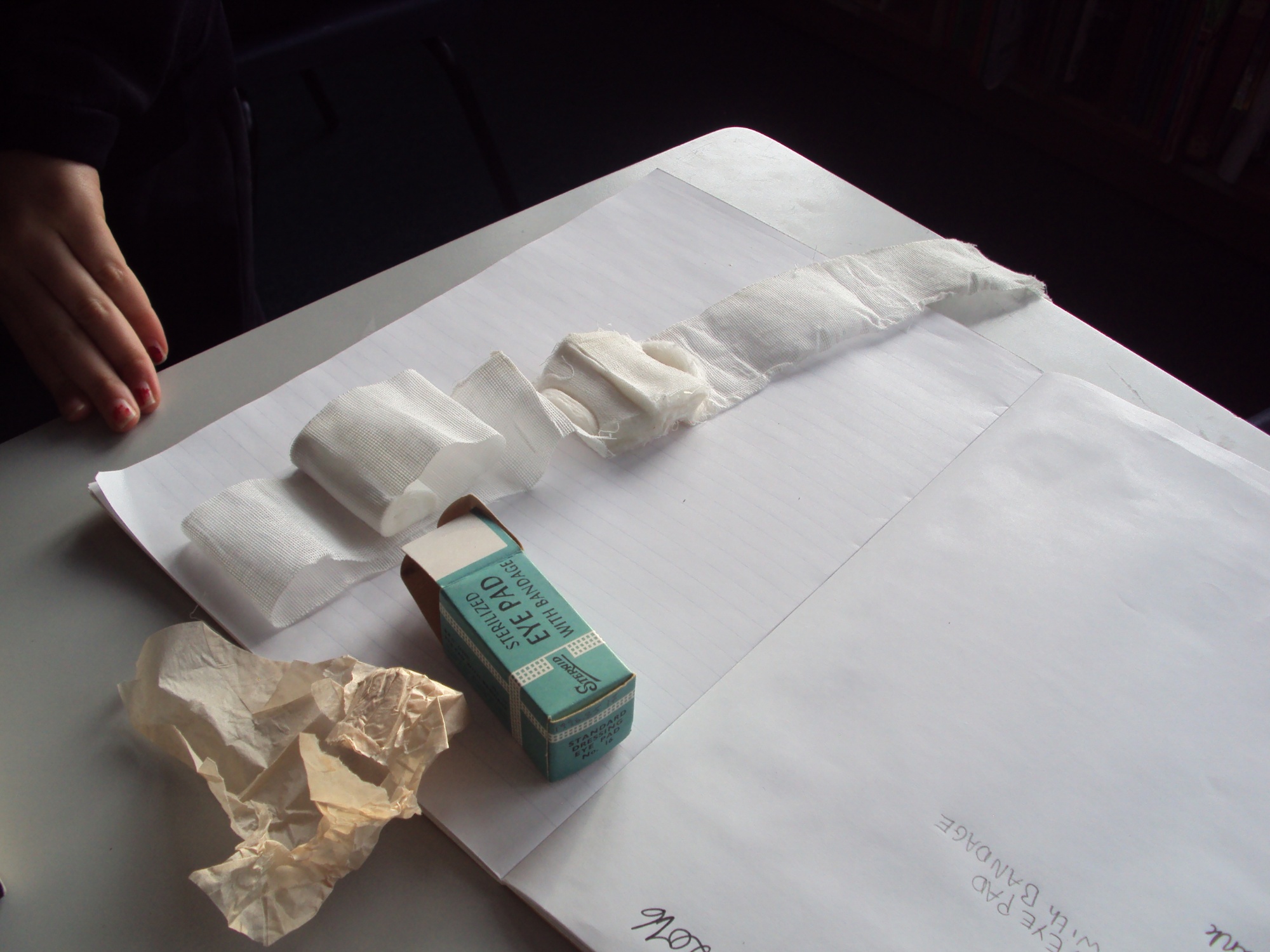 We also had our Maths in Motion Christmas race on Thursday - our first competitive one of the year. We started off in 22nd position out of 32 schools, and halfway through the race had made our way up to 13th!! Sadly though, our pitstop took slightly longer than expected and we dropped back, finishing in 20th place. Nevertheless, it was an exciting race to watch, we managed to beat one of the local independent schools AND we've got lots of ideas on how to improve for next time. Great effort team!
6th December 2016
The netball team WON AGAIN, this time 10-0!!
VERY WELL DONE EVERYBODY!!
2nd December 2016
Despite all of the hype around netball and Christmas this week, class 3 have still managed to pack in some amazing learning.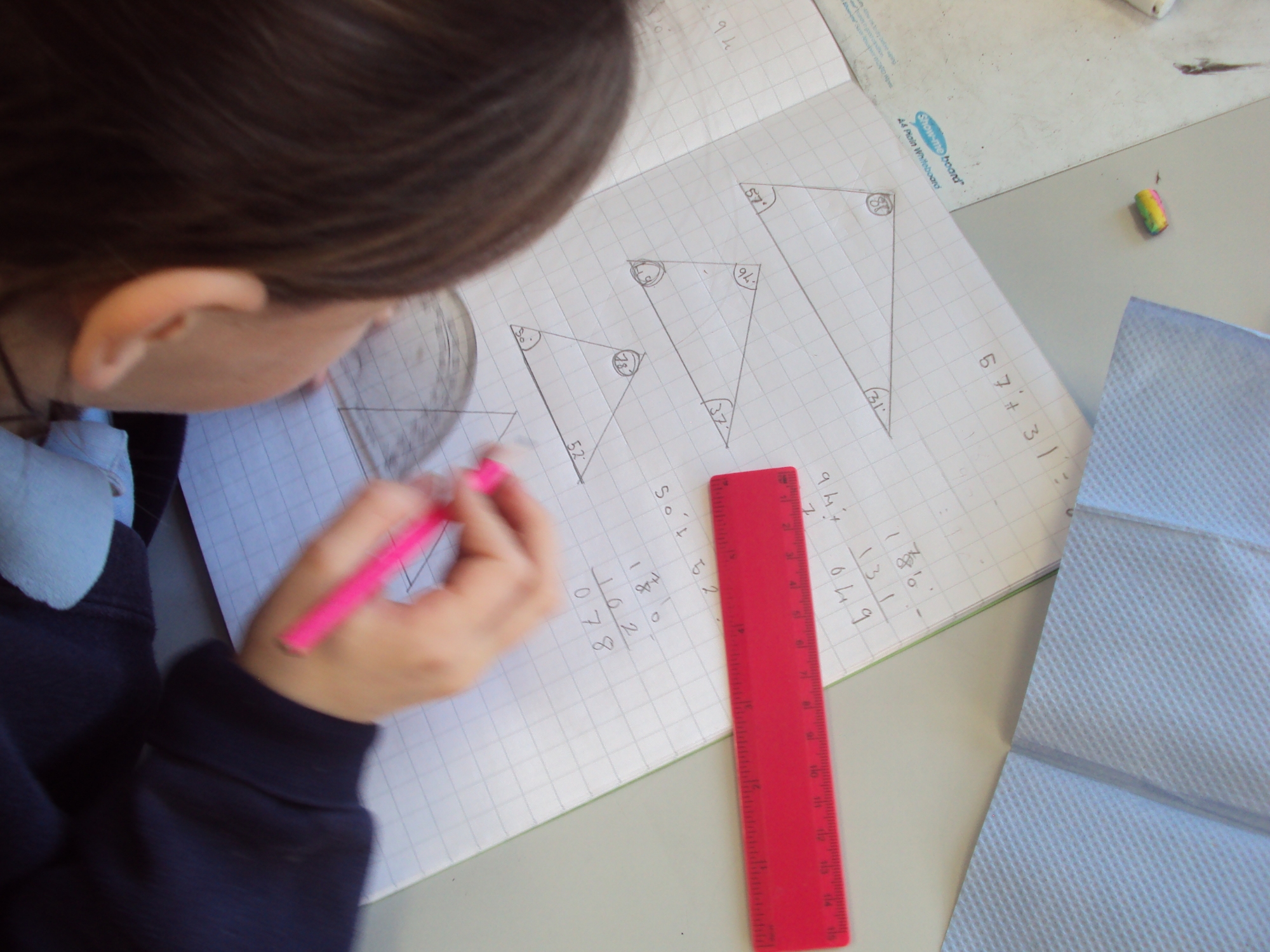 We have spent the last 2 weeks learning about angles: how to use protractors and calculate missing angles on lines, in triangles and around points, as well as draw angles and construct some complicated shapes. Everybody managed to work on the same problems and even managed to get up to the activity with a 4 dinosaur difficulty!! (That's very hard to you and I!)
In RE, we also learnt about a lady called Maria Gomez, who taught poor women and children in El Salvador to read and write. Unfortunately, the corrupt government saw this as a protest and had her killed, so the church decided to create a commemorative cross to showcase all of her hard work. We made our own "crosses of hope" using clay and acrylic paint using symbols and images that were meaningful to us. Don't they look pretty?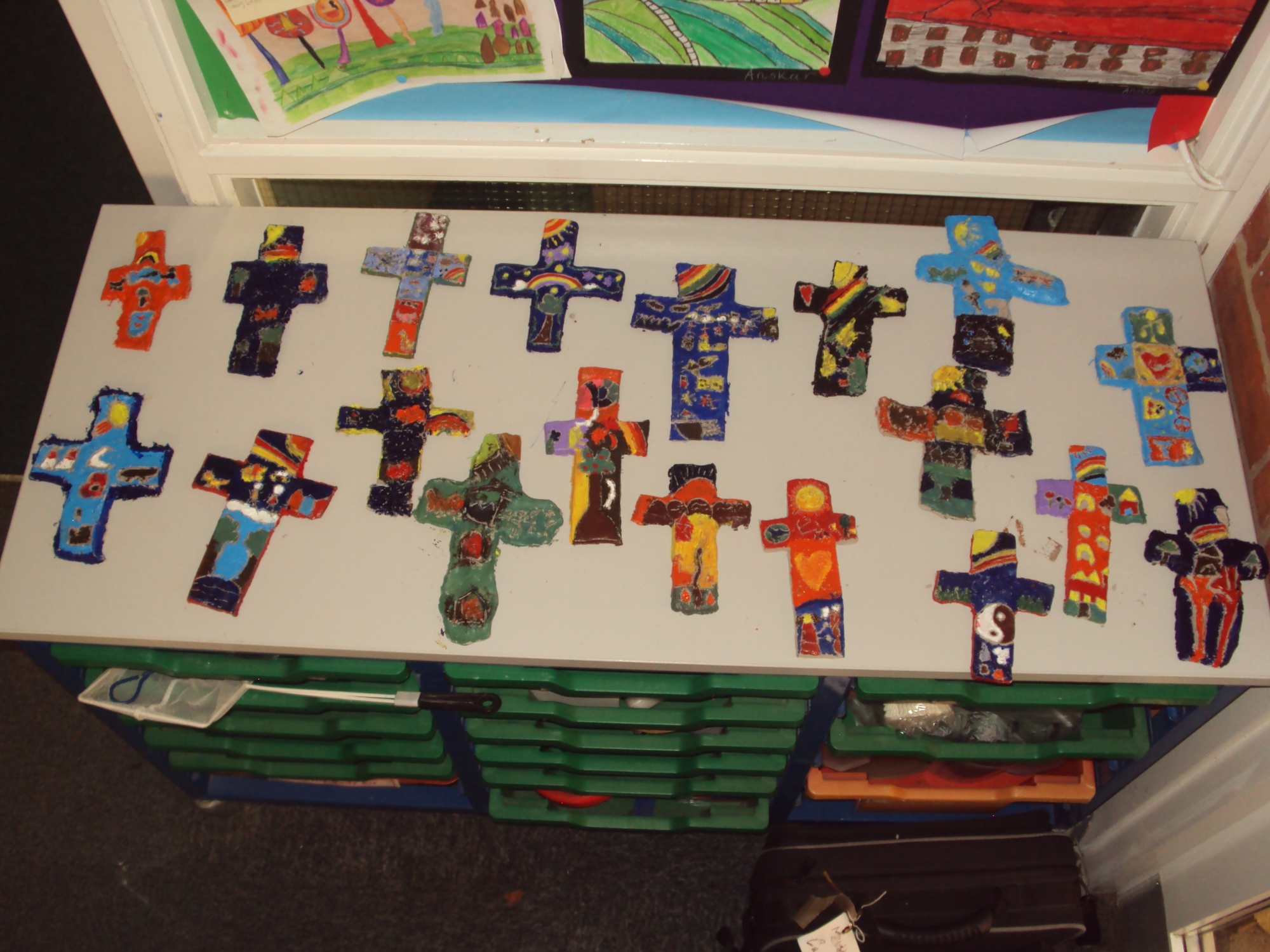 29th November 2016
WE WON 9-3 AGAINST HOLLESLEY!!
Very well done to all of those team members who represented Orford. You worked so well as a team and learnt from last week, meaning there was excellent play all round - we are so so proud of your resilience. Letters have been sent out regarding our next match at Eyke next Tuesday - please send slips in ASAP.
22nd November 2016
We played our first league netball match against Bawdsey today. Even though we didn't win, the team played brilliantly and there was a lot of good, skilled play. We are all very proud of you representing Orford so well.
Well done to all members of class 3 who took part: Sophia, Charlie B, Alex, Arthur, Harry, Amber, Ale and Tom. Bring on next week's match!!
18th November 2016
This afternoon, we continued our learning around programming robots by discovering how to use angles to draw any regular polygon (shape). We all knew that there are 360o in a full turn, and used this with our knowledge of shapes and their numbers of sides to draw all the shapes from a triangle to an icosagon (20 sided shape!).
We even came up with our own formula, but it's much easier to explain than write down!
14th November 2016
Today, we visited Long Shop Museum in Leiston as part of our 'Medicine' topic in history. So far we have learnt about the plague; middle age diseases (and dodgy cures); as well as the first sorts of surgery, but nothing about the Victorian Era, where the biggest medical discoveries were made.
We all came dressed in our Victorian attire, and we were immediately put to work in the factory along an assembly line making replica steam machines. All of a sudden, a piercing scream alerted us to an accident - Imogen had CRUSHED her hand - we needed a Doctor!! The Dr dawlded in with his dirty hands, drinking whisky and smoking his cigar, (as that's what many Victorian medical "professionals" did) and declared there was nothing for it - Immy's hand had to be amputated!)
We then got to explore the factory to find potential hazards and suggest what sort of injuries could occur: everything from cut fingers/eyes to losing limbs and death!!
We then got the opportunity to hold some genuine medical artefacts from the Victorian era, including an amputation saw and the real log book from Long Shop, which domumented all the real injuries and how they occured - we'd guessed correctly!
Next, we met Mowena Middleditch, a herbologist who let us make some real cures using herbs and things you'd find in an ordinary kitchen, Everybody also got to make a little notebook with the ingredients and cures. Did you know honey can cure a sore throat, and crushed ice with salt can cure a head ache?
Finally, we got to meet Elizabeth Garrett-Anderson, the first female doctor in England, and learnt all about her life in Aldeburgh/Snape as well as how hard it was for her to become a doctor during the Victorian Era, due to the attitudes of men.
Class 3 gave this trip 8.5/10 - to get 10/10 more people had to get injured apparently!! Nonetheless, it was a thoroughly enjoyable morning and has really kickstarted the last part of our Medicine topic.
11th November 2016
This morning, Class 3 visited St Bartholomew's (our local church) to take part in the 11am Remembrance Service at the memorial. Amber and Sophia read the class acrostic poem we created (see below) and Tabi read her own remembrance poem . Arthur and Charlie W also had the honour of laying our handmade poppy wreath, whilst Scarlet was chosen by the reader who was leading the service to read a short collect. The children, as ever, were impeccibly behaved and this was commented on by members of the public.
Remembrance by Class 3
Remembrance is a day of peace, recognising people who saved us
Every time we think of them, we have a two minute silence
Men and women have sacrificed their lives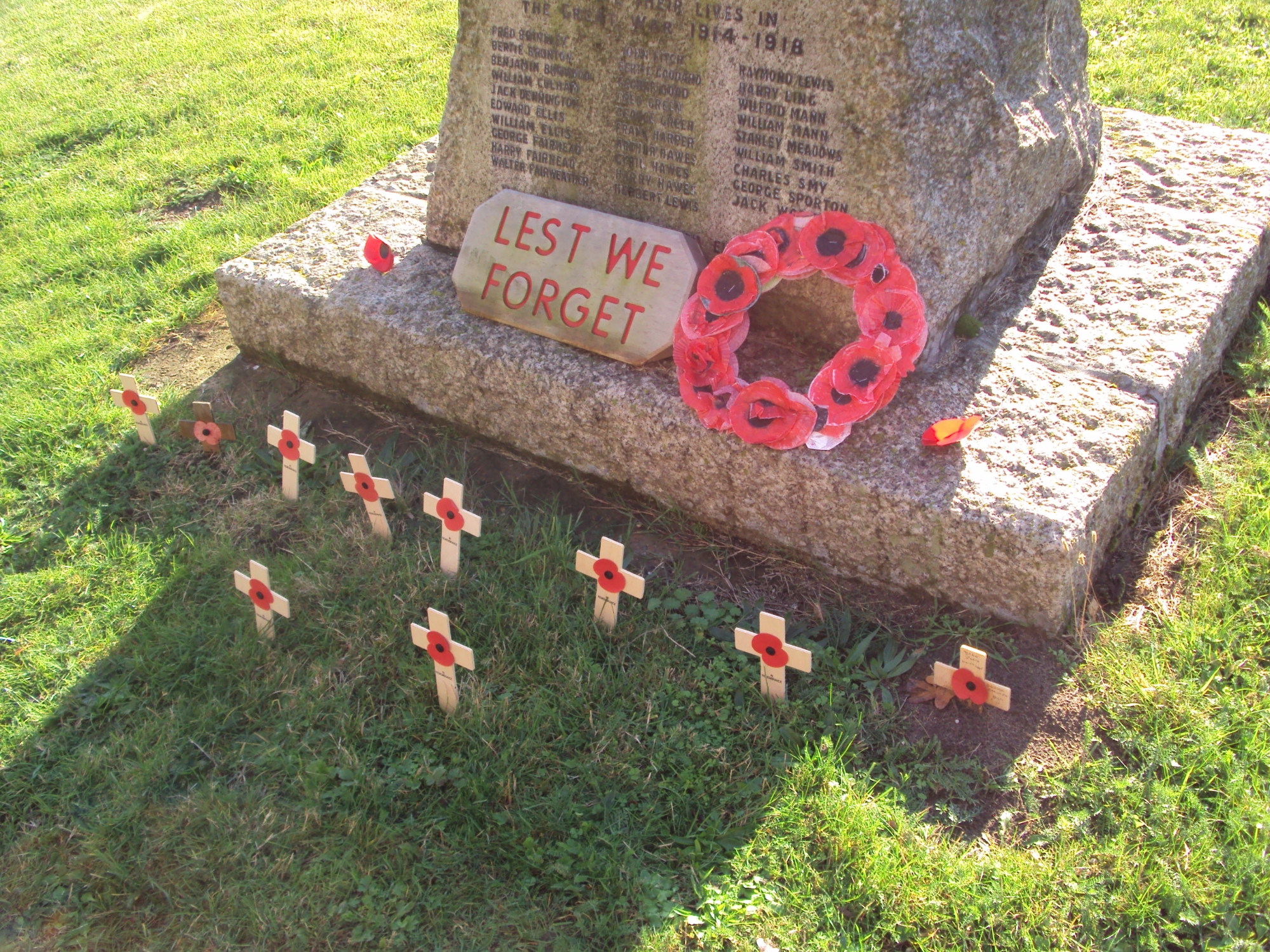 Every time a war is on, more and more people risk their lives and limbs
Many people worry about and miss their lost ones
Brave soldiers are still fighting today
Red poppies are worn on people's tops, to honour those who died
At war, many people get injured or killed, just for helping their country
Nobody realises what sacrifices they make until it's too late
Crosses are used around the world to remember the dead and injured soldiers and civilians
Even though some may have forgotten, they are still alive in our hearts
4th November 2016
This week, we have made a start on our new Science topic - circulation. We used a jam jar, straws and a balloon to make a model which showed how the heart pumps blood around our bodies (or in this case, water ALL OVER the classroom!). We were then able to label our diagrams and write some facts about the heart. Did you know...?
Your heart is the size of your clenched fist?
Your heart is made up of four chambers?
If you are overweight your heart has to work much harder to pump blood around a bigger space?
You can find out how fast your heart is pumping by feeling your pulse (usually on your neck or wrist)?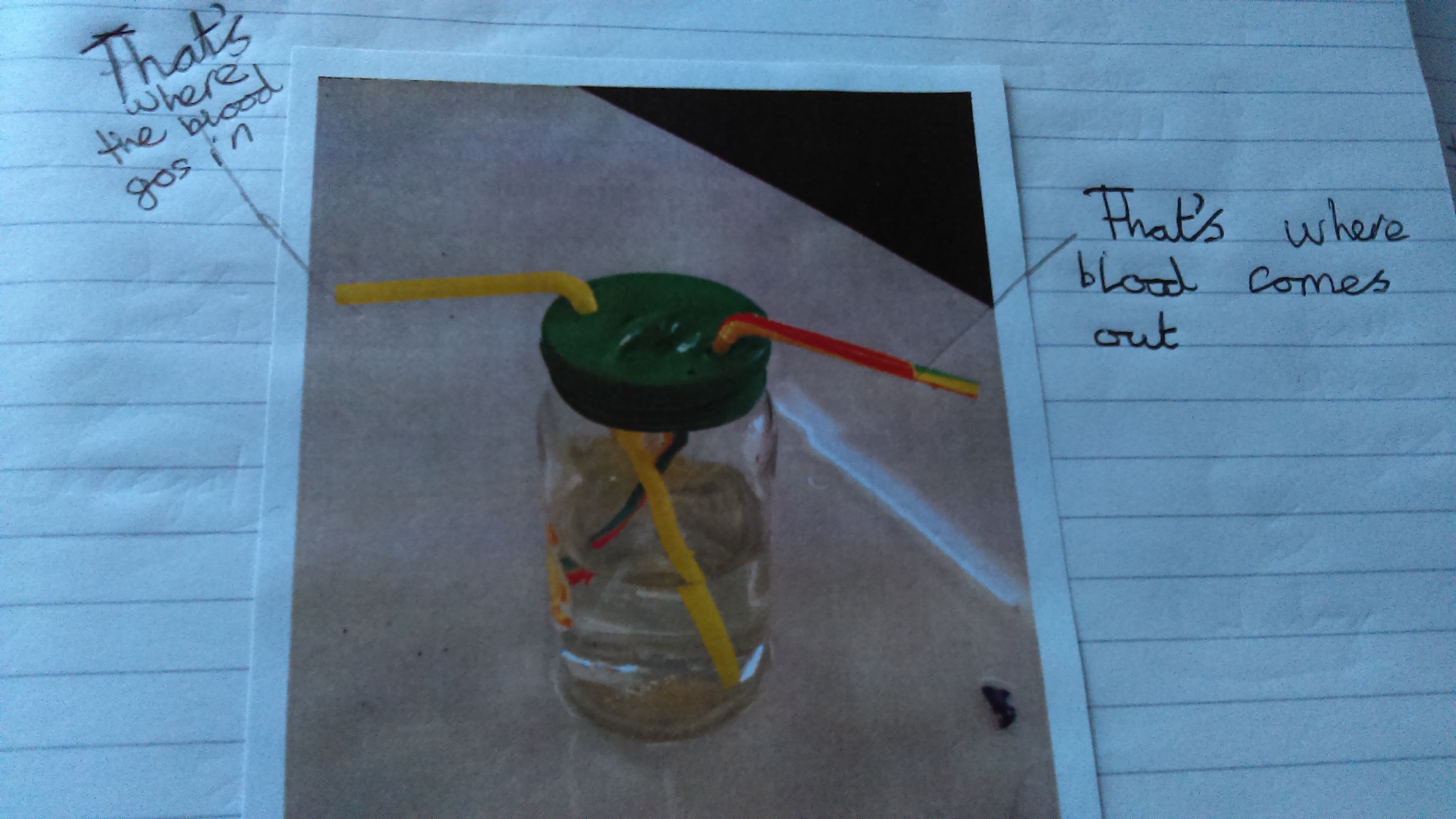 21st October 2016
As part of our Medicine Through the Ages topic, we have been learning about the bubonic plague. We spent the week before half term making 'wobbly bobbly' plague rats by attaching a circuit with a motor to some cardboard, which when decorated like rats shook and moved as though they were alive - creepy!